Fa-La-La-La-La, already! The holiday events have begun in Arkansas! From now until Christmas you will be able to find a craft fair or holiday open house somewhere in the state. If it's too early in your opinion, have no fear, there are plenty of other things to do this weekend, from bluegrass music, Dutch oven cooking, dancing, sports, a star party, community events, survival skills and much more! Grab a jacket and enjoy this fall season in the Natural State!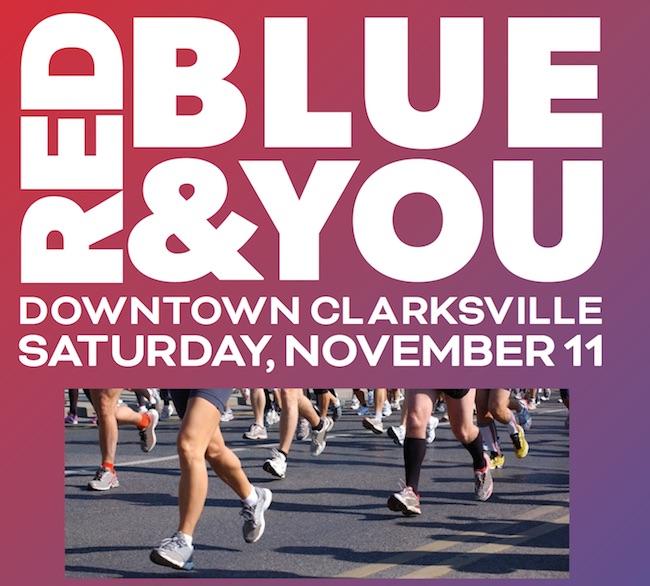 Red, Blue, & You- Clarksville
The Chamber, Johnson County Sheriff's Office, Local Fire Departments & Army National Guard are hosting a downtown community event "Red, Blue & You" on Nov. 11 (Veteran's day on a Saturday) an all-afternoon event dedicated to honoring United States' Veterans. Attendees will have no shortage of activities to participate in. Red, Blue & You will feature a 4-mile race taking advantage of Clarksville's new trail system, demonstrations from the Fire Departments and the Sheriff's Office (including the ever-popular Jaws of Life and Drunk Driving Simulation), an inflatable obstacle course, a tailgating center featuring the Razorbacks playing live on the big screen, and a chili-cookoff judged by the day's guests of honor: The United States' Veterans (Veteran's eat free with ID). In addition, there will be face paintings, cake/pie auction and kids costume contest.
When: Nov. 11
Venue: Downtown Clarksville
Time: All Day Starting at 7:30 a.m.
Contact: clarksvillearchamber.com  or (479) 754-2340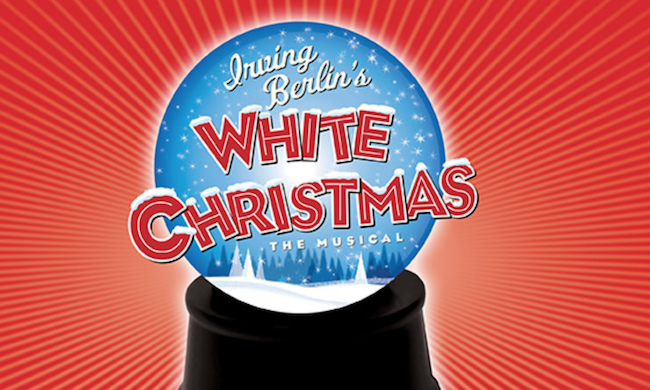 White Christmas- Fayetteville
This holiday season discover the perfect gift for everyone on your list. The timeless movie White Christmas is adapted for the stage in a lavish new production that The New York Times says to "put on your wish list." Irving Berlin's White Christmas tells the story of a song-and-dance team putting on a show in a magical Vermont inn and falling for a stunning sister act in the process. Full of dancing, laughter and some of the greatest songs ever written.
When: Nov. 7- Nov. 12
Venue: Walton Arts Center
Hours: There will be eight show times. Click the website for details.
Contact: 479-443-5600
Website: https://waltonartscenter.org/event/white-christmas/

Bluegrass Festival- Mountain View
Three days of bluegrass music by some of the country's best bluegrass bands. Click on the website to find out this year's line-up. FUN!
When: Nov. 9- Nov. 11
Venue: Ozark Folk Center
Admission: Tickets Required – Varied Prices- See website for details
Website: http://www.mountainview-bluegrass.com
Contact: 870-501-5105

Survival Skills Weekend (Little Rock- Pinnacle State Park)
Start or add to your knowledge of surviving in the great outdoors. This weekend will be filled with survivor skills workshops such as map and compass, fire starting, shelter building and more!
When: Nov. 11- Nov. 12
Where: Pinnacle Mountain State Park
Details: Call for worship schedule and information
Contact: 501-868-5806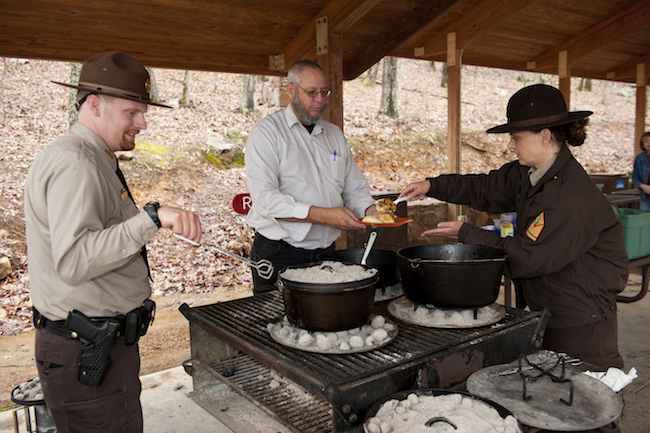 Cast Iron Cooking- Holiday Sweets & Treats- Washington State Park
The upcoming holidays present an opportunity for you to show off your outdoor cooking skills. Sugar cookies, gingerbread, and other holiday favorites can all be made with ease in a cast iron Dutch oven.
When: Nov. 11
Time: 10 a.m. – 2 p.m.
Venue: Historic Washington State Park
Admission: $25
Contact: http://www.historicwashingtonstatepark.com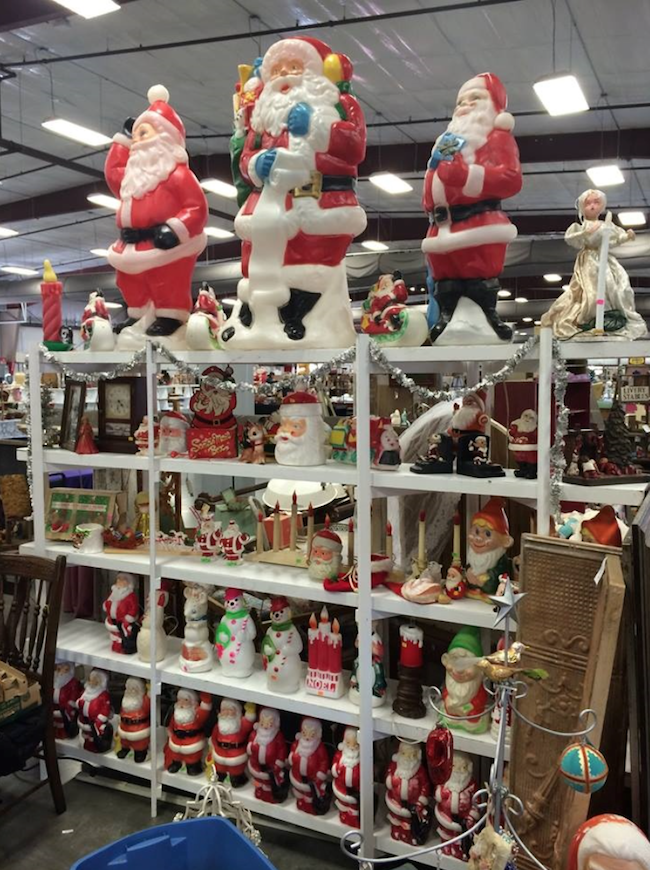 Antique Alley Arkansas Antique Show- Conway
More than 100 exhibitors from 10+ states sell architectural salvage, old advertising, antique toys, linens, primitives, glassware, antique furniture, and more from the 1950s and before.
When: Nov. 11- Nov. 12
Time: 9 a.m.- 5 p.m.
Venue: Conway Expo Center
Admission: $5 Adults, $1 ages 12 and under
Contact: http://www.antiquealleyarkansas.com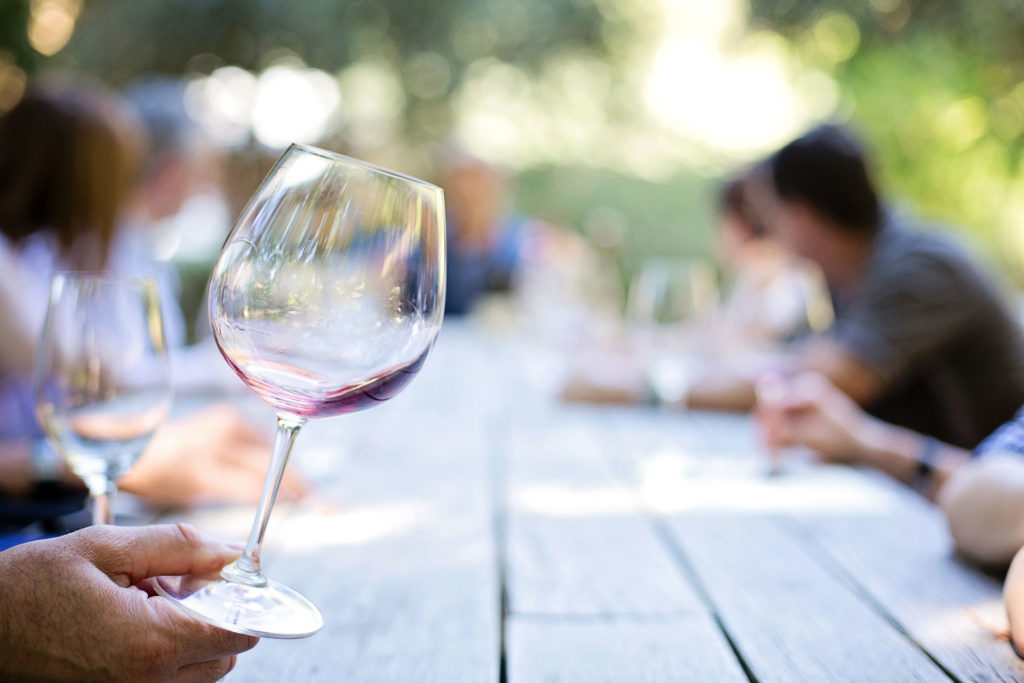 Movie House Winery – Morrilton
Celebrate the grand opening of their beautiful new location in Morrilton. Live music, food, craft beer and of course, wine.
When: November 11, 2017
Time: 2 p.m. – 8 p.m.
Venue: 99 Sandtown, Morrilton
Facebook Page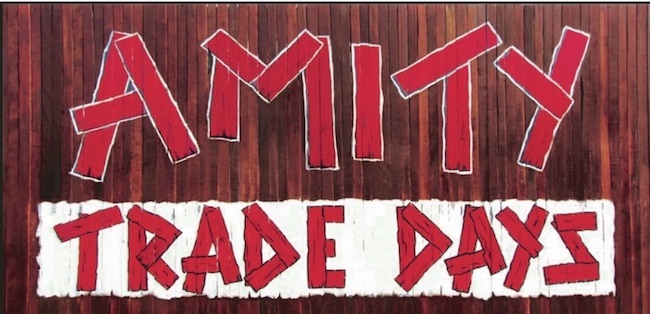 Amity Trade Days- Amity
Amity Trade Days is a huge outdoor market sitting on 54 acres at an old lumber mill in Amity, Arkansas. Shop rain or shine in huge open-air buildings. Vendors gather to sell their wares each month the four days before the second Monday. Antiques to boutiques, chic to shabby, ragtag to regal all for the picker, weekend warrior or serious collector. Something for everyone! Enjoy live music and food trucks.
When: Nov. 9- Nov. 12
Venue: Amity Trade Days ( 843 S. Mountain Rd. Amity, AR)
Admission: Parking $2/ Admission FREE
Contact: http://www.amitytradedays.com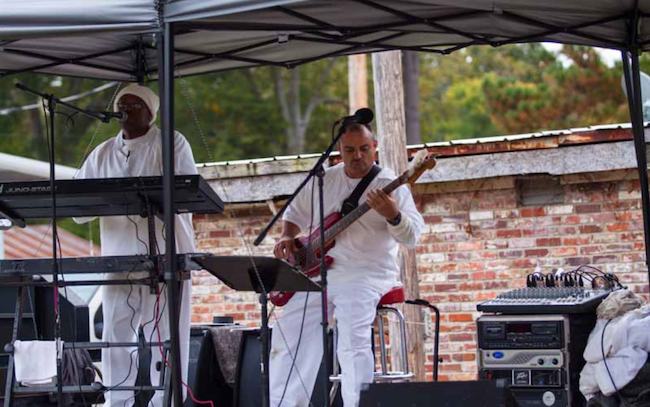 Buck Fever Festival- Banks
Cake walks, parade, an antler exhibit, a fresh kill competition, pageants, a talent show, a carnival, games, coloring competition, sack races, an arm wrestling competition, bike decorating competition, live entertainment and more.
When: Nov. 10- Nov. 12
Time: 6:30 p.m.- 11 p.m.
Venue: Community Red White Tent
117 East Buck Fever Hwy, Banks, AR
Contact: 870-226-5000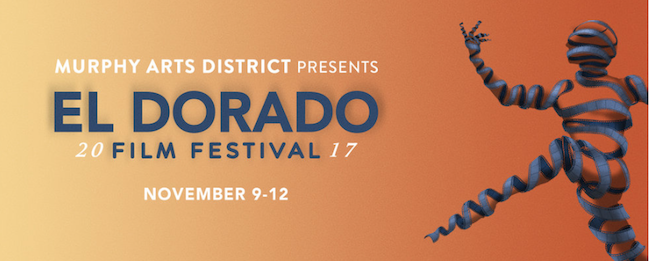 Film Festival- El Dorado
The El Dorado Film Festival is entering its fourth year, so get ready to see the next round of shorts, features, and documentaries hitting the festival circuit this year.
When: Nov. 9- Nov. 12
Venue: South Arkansas Art Center
Admission: Varies- See website for details
Contact: http://www.eldofilmfest.com

Tales of the Latino World- Hope
Professional storyteller, poet, playwright, musician and public speaker, David Gonzalez, has enchanted audiences nationwide with his stories of love, hope, courage and wisdom. Gonzalez's sparkling charisma, imagination, and colorful tales paint a picture of the people and rich cultures of the Spanish-speaking world, the Caribbean, South America, with a touch of the Bronx thrown in. Audiences of all ages are bound to be entertained, educated, and captivated by the bilingual tales, absorbing music and compelling drama.
When: Nov. 9
Time: 7 p.m.- 8 p.m.
Venue: Hempstead Hall (Hope, AR)
Tickets: $12.00
Contact: http://www.hempsteadhall.com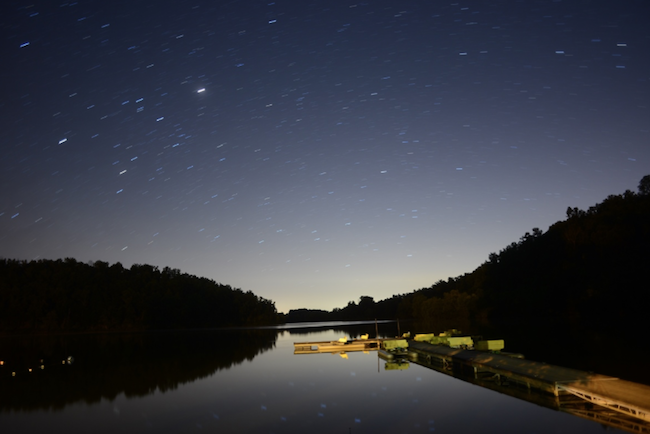 Fall Star Party- Greenbrier
Bring your family and friends to star gaze at Woolly Hollow State Park! Volunteers from the Central Arkansas Astronomical Society have telescopes available for you to view the different celestial bodies, and will be there to answer all your questions. Bring a lawn chair or blanket and make special state park memories with your family under the stars!
When: Nov. 11
Time: 6:30 p.m. – 9:30 p.m.
Venue: Wooly Hollow State Park
Admission: FREE
Contact: 501-679-2098

Gourd Workshop- Des Arc
Gourds have been used for centuries for both artistic and practical purposes. Join the fun and learn to shape and decorate these unusual plants. Please dress appropriately as some materials may stain.
When: Nov. 11
Time: 10 a.m.- 2 p.m.
Venue: Main Street Museum
Admission: $10
Contact: 870-256-3711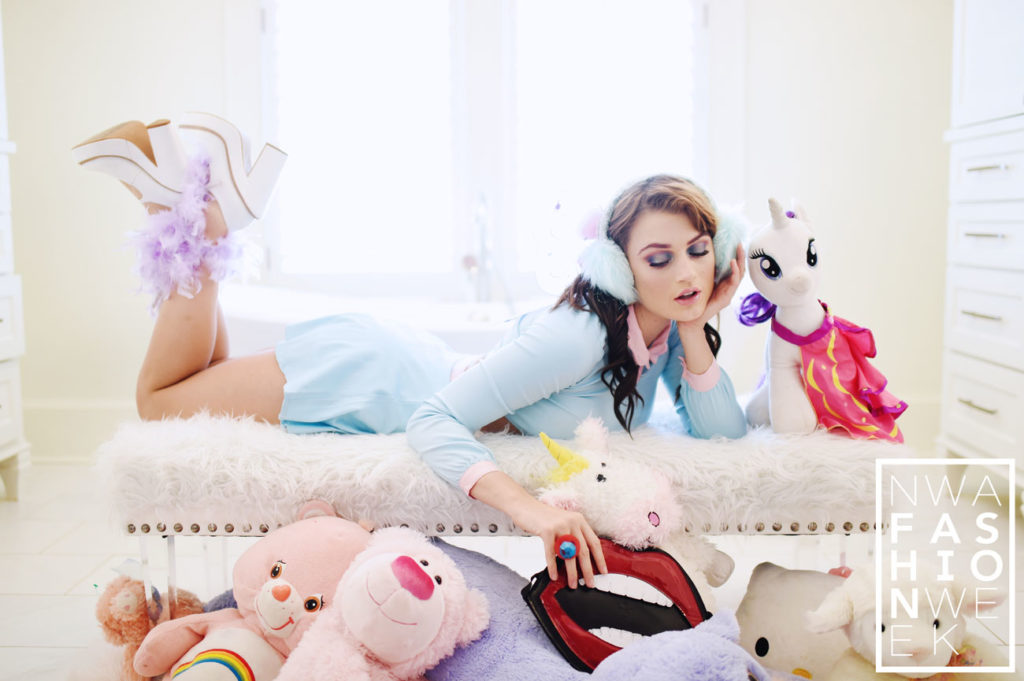 NWA Fashion Week- Fayetteville
NWA Fashion Week, featuring two days of runway shows and celebrating fashion designers and boutiques from all over the state of Arkansas, is set for Nov. 9-10 at Drake Field in Fayetteville.
More Info: http://onlyinark.com/events/nwa-fashion-week-returns-fayetteville-nov-9-10/


Food & Wine Weekend- Eureka Springs
Experience the culinary excellence of Eureka Springs. Many local restaurants will be featuring their chef's signature courses expertly paired with perfect wines. Other wine and food events all-around town.
When: Nov. 9- Nov. 11
Contact: Click for a list of participants https://www.eurekasprings.org/foodandwine/

Razzle Dazzle- Pine Bluff
Razzle Dazzle: "Big Time," features musical and dance favorites that focus on Big Band and musical styles from the Big Apple to the Big Easy. You won't want to miss Razzle Dazzle 2017!
When: Nov. 9- Nov. 11
Time: 7:30 p.m.- 9:30 p.m.
Venue: Arts & Science Center for Southeast Arkansas (Pine Bluff)
Admission: $20 members, $25 non-members, $15 students
Contact: http://www.asc701.org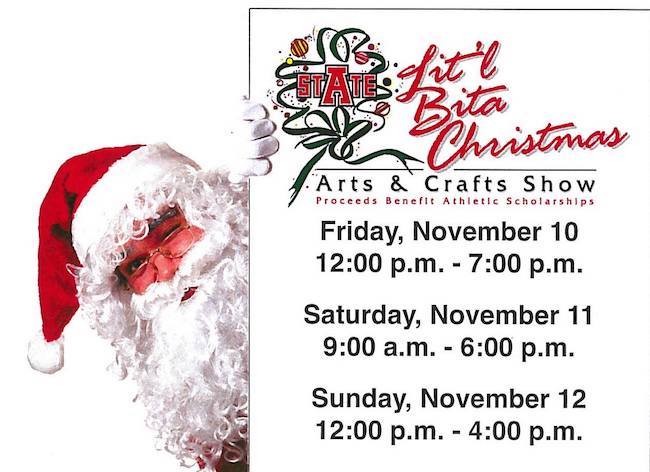 Lit'l Bita Christmas Arts and Crafts Show- Jonesboro
Lit'l Bita Christmas is one of the largest arts and crafts show in Northeast Arkansas with over 250 vendor booths. Santa Claus appears daily.
When: Nov. 10- Nov. 12
Venue: A-State Convocation Center (Jonesboro)
Admission: $6 (adults) $4 (Senior Citizens) Children 12 and under FREE
Contact: http://www.litlbitachristmas.com

Art Exhibit- Hot Springs
Brenda Bennett and Darlene Garstecki Art Exhibit: "Two Artists – Two Mediums." In a world where many eyes are glued to smartphones and other high-tech gadgets, Brenda Bennett and Darlene Garstecki seek to show us something different, something pleasing to the eyes, beyond the everyday world and its digital distractions.
When: Nov. 1- Dec. 31
Venue: Garvan Woodland Gardens
Hours: 9 a.m.- 6 p.m.
Admission: FREE
Contact: http://www.garvangardens.org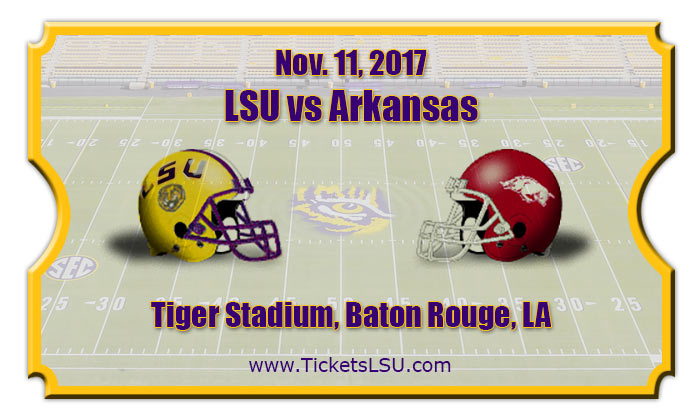 Arkansas vs LSU
ESPN
11:00 a.m.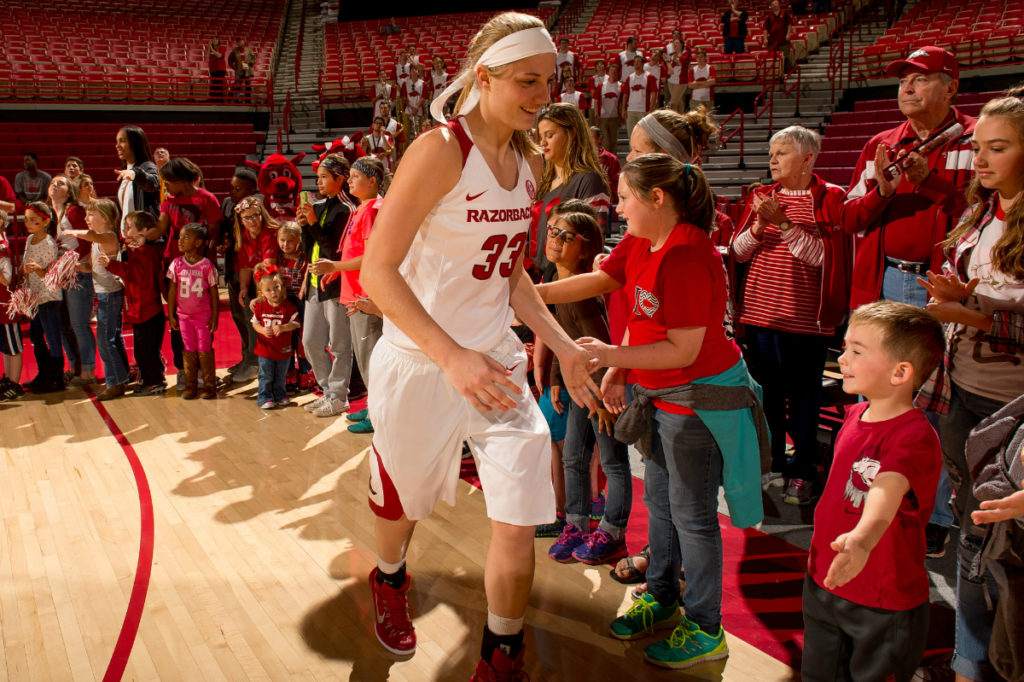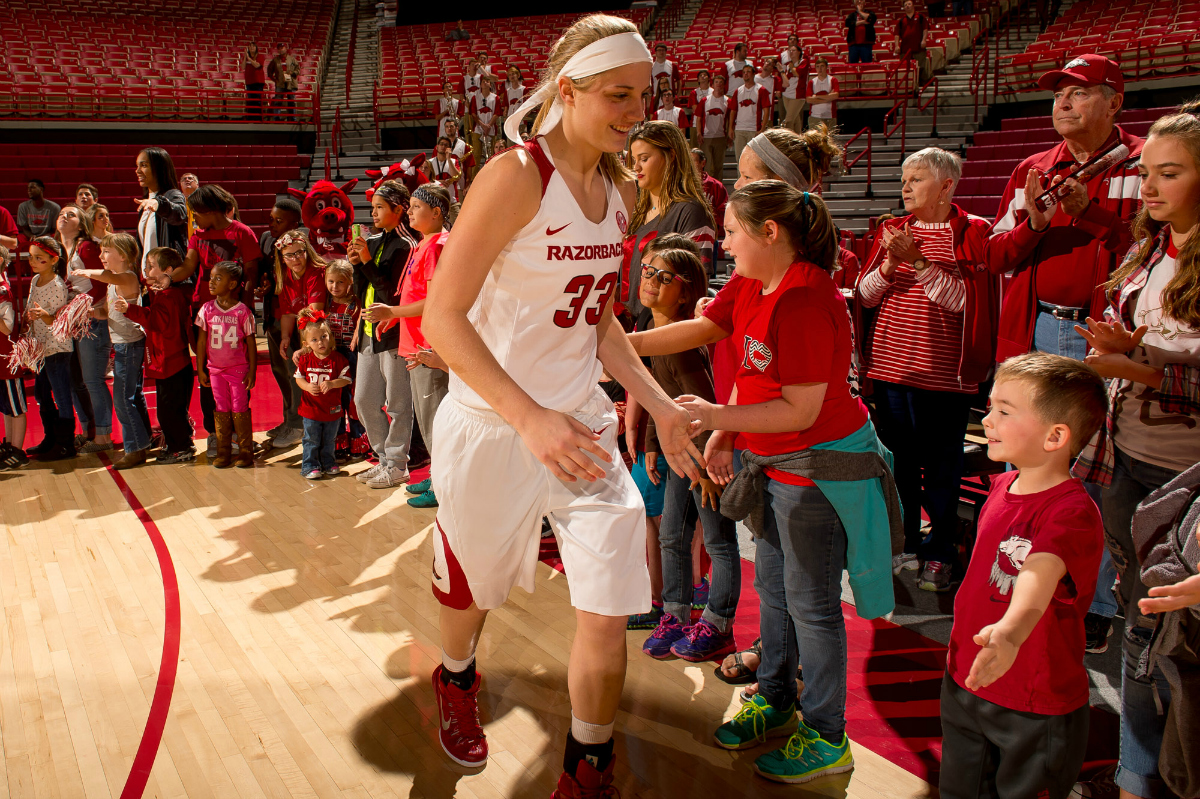 Lady Razorbacks Basketball
Friday Nov. 10- vs Sam Houston State at Bud Walton Arena 10:30 a.m.
Sunday Nov. 12- vs Samford at Bud Walton Arena 1 p.m.
Razorback Men's  Basketball
Friday Nov. 10- vs. Samford at Bud Walton Arena 5 p.m.
Sunday Nov. 12- vs. Bucknell at Bud Walton Arena 7 p.m.