One of the best dressed weekends of the year is coming up in Fayetteville.
NWA Fashion Week, featuring two days of runway shows and celebrating fashion designers and boutiques from all over the state of Arkansas, is set for November 9-10 at Drake Field in Fayetteville.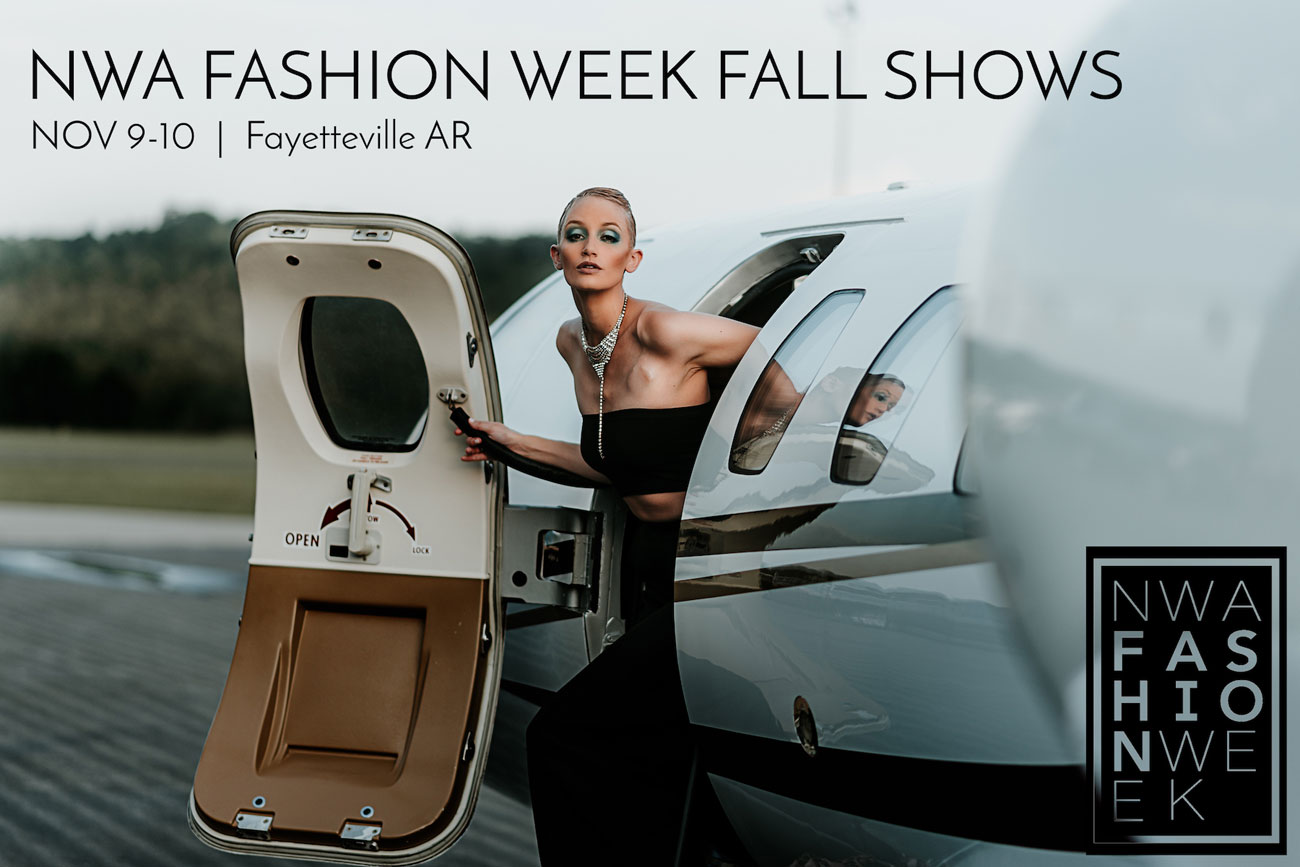 The event got it start in 2012, and was recently revived and revitalized by new leadership recently after a three-year hiatus.
New CEO Robin Atkinson, a Fayetteville native who recently returned to the area to take over the event, held her first NWA Fashion Week show in the spring at Crystal Bridges.
The Fayetteville event next month will be similar to that event, but will have a heavier focus on local designers, specifically those who are pushing the envelope when it comes to design in the state of Arkansas, Atkinson said.
"We are doing the same thing we did in the spring, but there are more designers than boutiques this time," she said. "We are also starting to shift toward designers focused on more avant-garde and artistic fashion design, and less on ready-to-wear fashion."
Atkinson's spring event will also take place a new venue.
"We are doing it at the airplane hanger at Drake Field," she said. "We think it will have a cool, grungier feel, and I think the setting there – with all lights are focused on the runway – will allow us to have a New York Fashion Week-vibe with more focus on the clothing."
Designers that will show collections during the Fayetteville show this year include Melonhopper, created by former Arkansan Lauren Randall that has begun picking up a lot of steam in the fashion world lately; UA Grad Brittany Allen, whose Brittany Nicole line has shown at fashion weeks all over the country recently; and NWACC graduate Rulli Torez, who's bridals and quinceanera dresses have taken off in Dallas.
Arkansas designers Love, Zelda, Junque Rethunque, Alberti & Co., Aimz, Rosie Rose, Felix Bui, Material Concepts, Cordale J, Richard Cotto, Down Right Denim, and Chavon Shree will also show at the event.
Boutiques this year include Couture Bridal, Hello Luvvy, Bride N Groom, Masons, Rustic Mule, HEM, She Said Yes, and Vestas.
Each designer and boutique will have between 10-20 looks to show off on the runway.
New this year, NWA Fashion Week will also be giving out awards to some of the top designers at the event.
Continue Reading at Fayetteville Flyer