Each fall and spring semester, for their final class before graduation, the Food IV Food Production class at Pulaski Tech Culinary Arts and Hospitality Institute in Little Rock prepares gourmet lunches and dinners in a restaurant-simulated environment. The menus for these highly popular meals are crafted by the students under the guidance of Chef Todd Gold, Dean of the Institute along with UA-PTC instructors.
This fall's menu includes such dishes as Pumpkin Ricotta Gnocchi with Garlic Butter, Spicy Lamb Stew with Chickpeas, Cioppino and Seared Scallops with Brown Butter Capers Sauce. The menu for Oct. 10 and 11 is all-vegetarian and includes Roasted Root Vegetables with Tomato and Kale, Cauliflower Chickpea Curry, Spinach and Mushroom Lasagna with Milk Chocolate -Earl Grey Torte for dessert.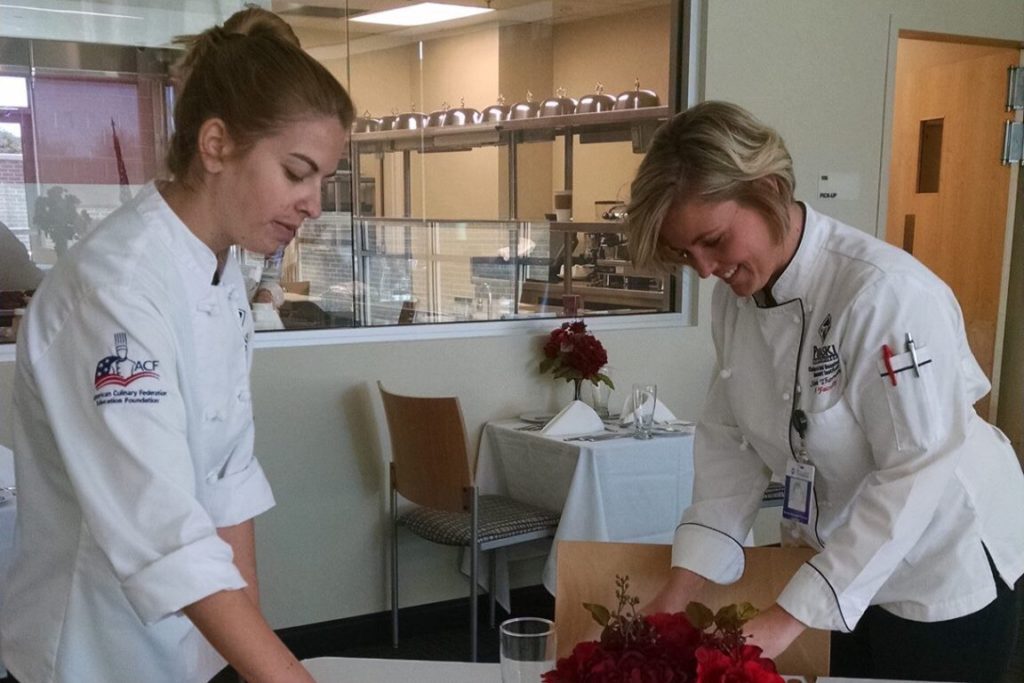 Students plan the menus, prepare and plate the food as well as serve it, thus providing a welcomed realistic work experience. Photo courtesy of Pulaski Tech Culinary Arts and Hospitality Institute.
For the complete fall menu and the dates available for reservations, follow these links:
Tuesday and Thursday Nights Food IV Menu (PDF)
Selected dishes from last year's menu included such selections as: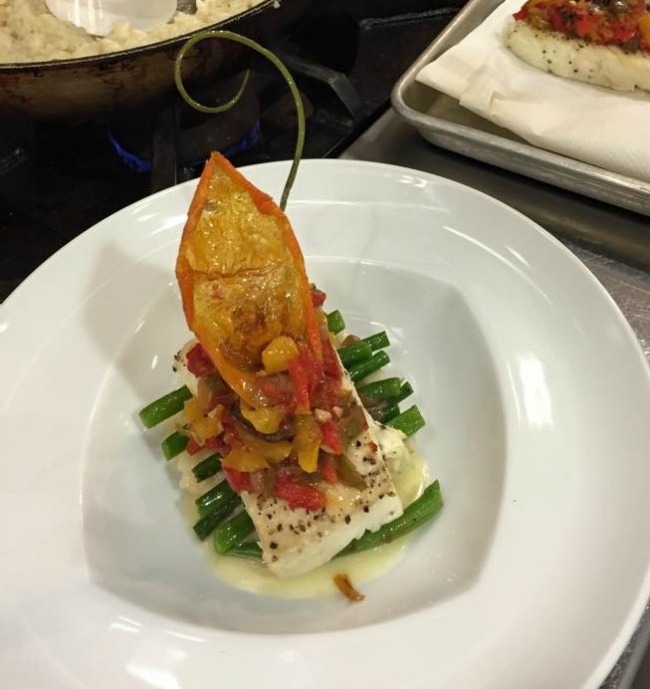 Sea Bass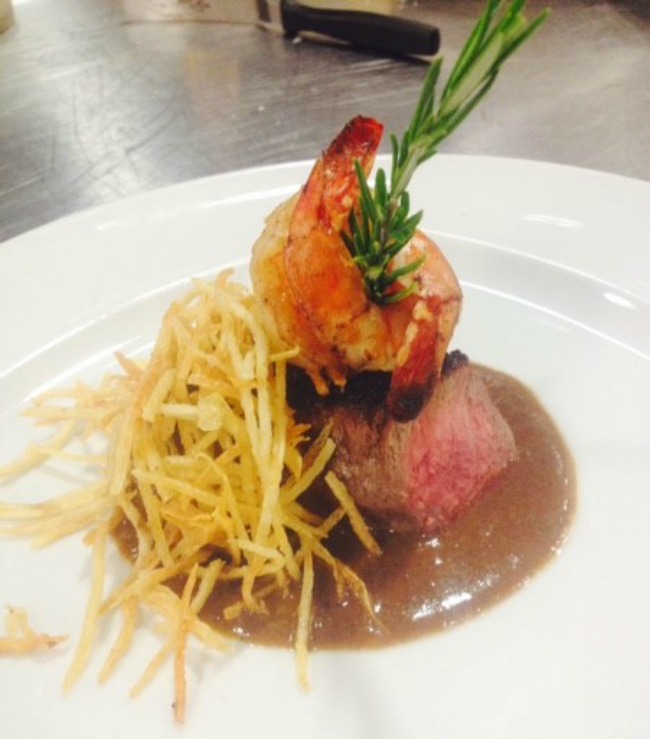 Surf & Turf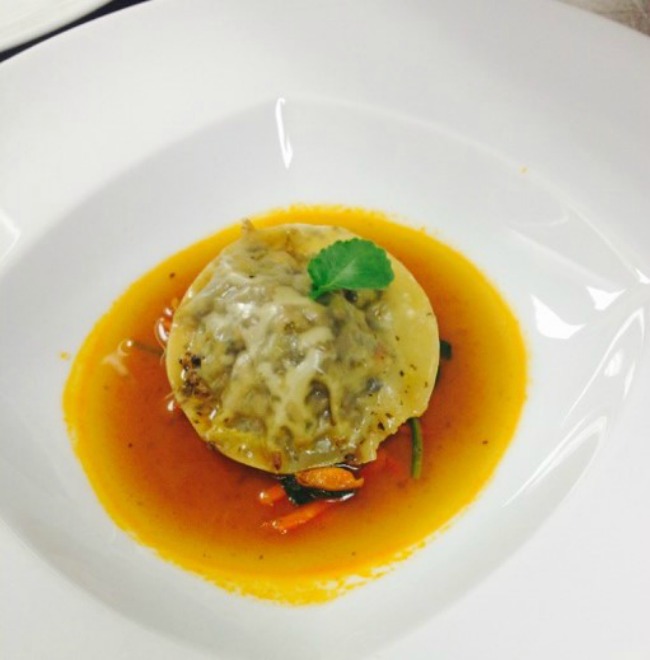 Shrimp Raviolis in Spicy Broth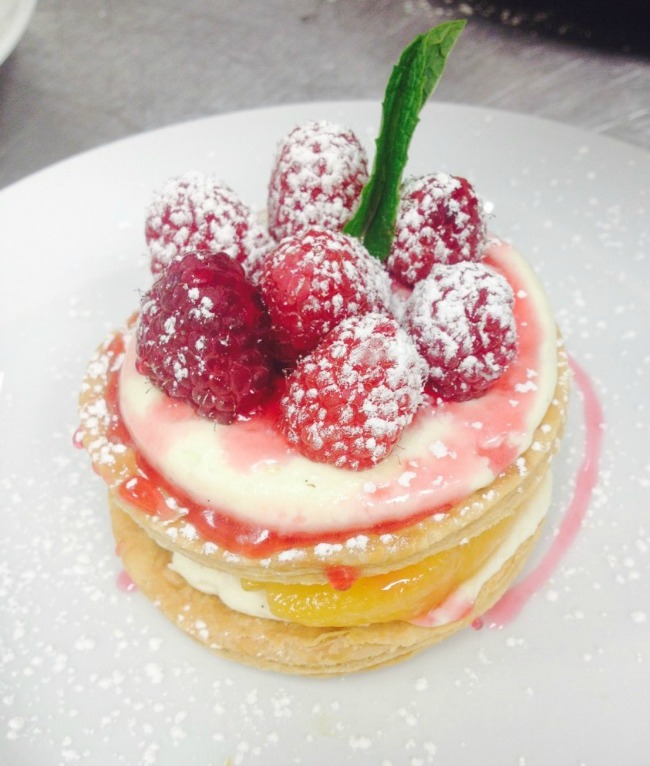 Orange-Raspberries with Chantilly Cream
Reservation times for both the lunches and dinners go quickly. For reservations please contact: Somerly Mustin, smustin@uaptc.edu or 501-812-2860. A suggested price (but not required) per meal is $20, cash or check only.
If you are unable to secure a reservation on your desired date this fall, ask to be notified when the Spring 2018 menu will be available and make your reservations as quickly as possible.
The Culinary Institute also offers a multitude of fee-based extended learning courses open to the general public. These vary from cookie decorating to croissant baking to wine tastings. Classes are typically held in the Community Education Kitchen at Pulaski Technical College's Culinary Arts and Hospitality Management Institute, 13000 Interstate 30, Little Rock. For additional information on cost and registration for those READ MORE,
Photos courtesy of UA-PTC Culinary Institute.