Buying a new vehicle is a huge investment and one that most of us will face at some point in our lives. When we make that investment we want to know that we are getting not only the best deal but also the service to match it. Finding a dealer who is fun, family-oriented and, above all, honest makes making that purchase something to celebrate.   
For the last twelve years, the Everett Automotive Group has invited us to come out and "discover the difference" at one of their five dealerships across Central Arkansas and North Texas. On Thursday, May 17, the Greater Bryant Chamber of Commerce in partnership with First Security Bank, will feature Dwight and Susie Everett sharing in recognition of their strong support of the community. The Everetts will be sharing their story, not only of their successful business ventures but also of their family and their faith.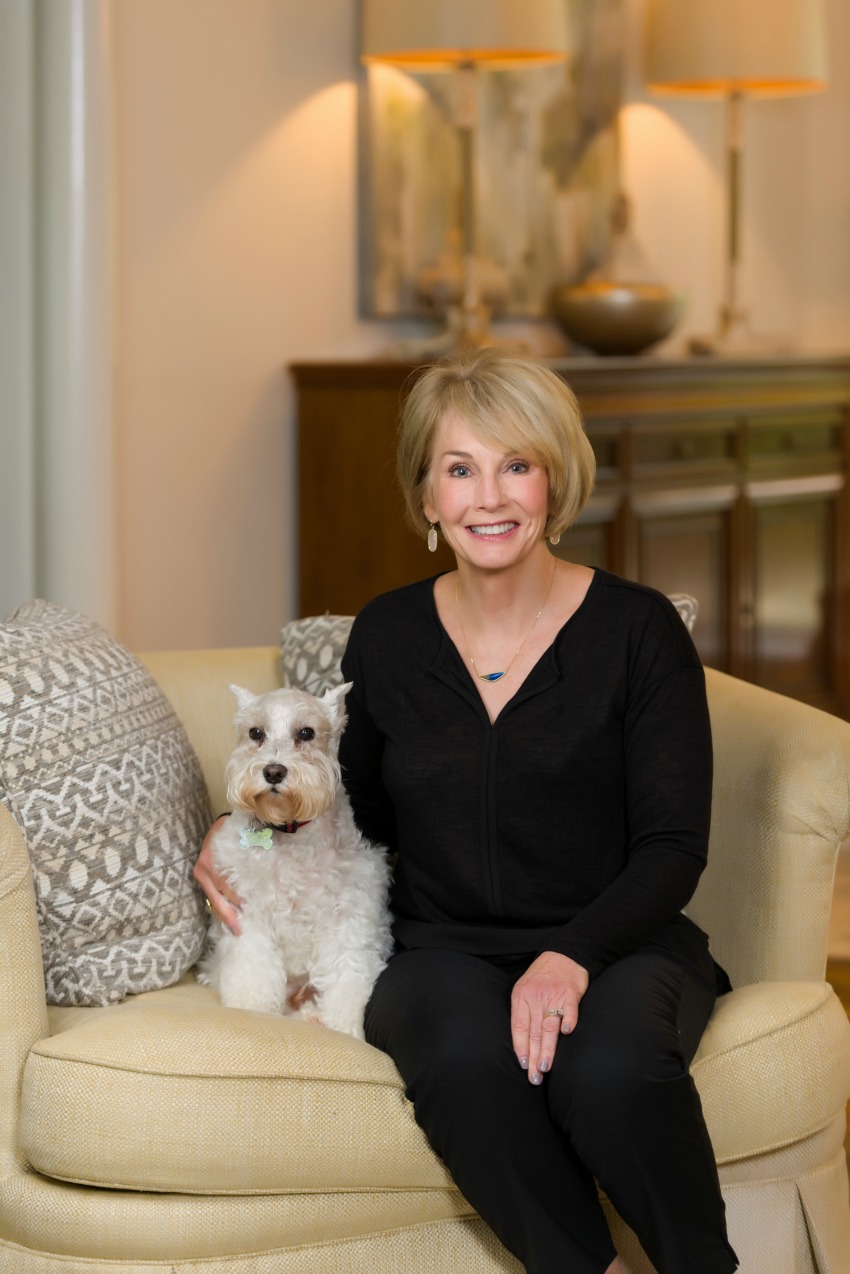 Many will recognize Susie Everett as the "face" of Everett GMC, Infiniti or Toyota. Being the spokesperson for the dealerships happened somewhat accidentally. The original plan was to hire a local news personality who ultimately suggested that Susie should do the commercials herself. Having told Dwight she would do whatever was needed to assist in the business, Susie had no choice but to say yes to the idea. Along with her ever-present sidekick, Bo, the family's miniature schnauzer who gets his own fan mail, Susie appears daily throughout Arkansas and Texas always sharing the company's theme of "Family Owned. Customer Friendly."
And it truly is a family owned business.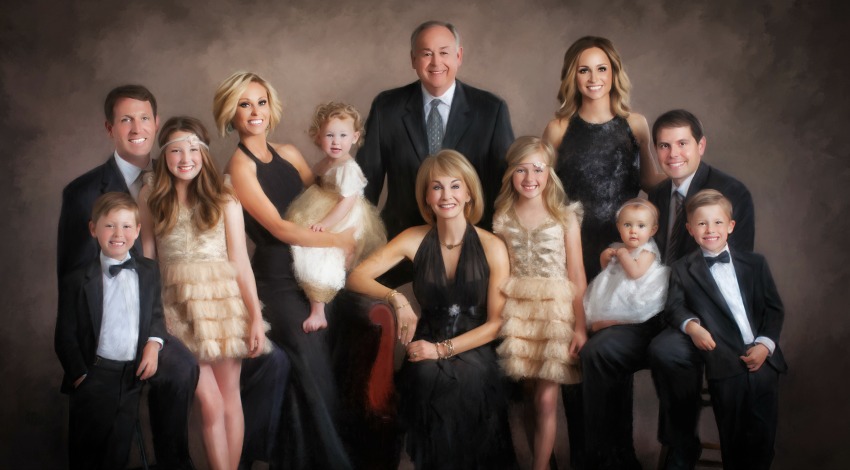 Photo courtesy of Morie Fine Art.
After many years in the real estate and car business, Dwight retired. It was to be a short retirement of 9 months, however. In 2006, an opportunity arose for him to purchase a Buick GMC dealership. He and Susie decided God had provided a way for them to bring their daughters and sons-in-law, Christa and Brandan Hudspeth and Anna and Chad Hendrix, home to Benton. Today, Chad and Brandan serve as partners and store managers while Christa and Anna, both active in serving the community, remain at home raising the Everett's 6 "almost perfect" grandchildren.
And the Everett family, including all of their employees, really do strive to develop personal relationships with their customers.  "We seek to do our business with integrity, honesty and to treat others as we wish to be treated," according to Susie, "Do we mess up? Sure we do! But we are always trying to do our best and to do what is right."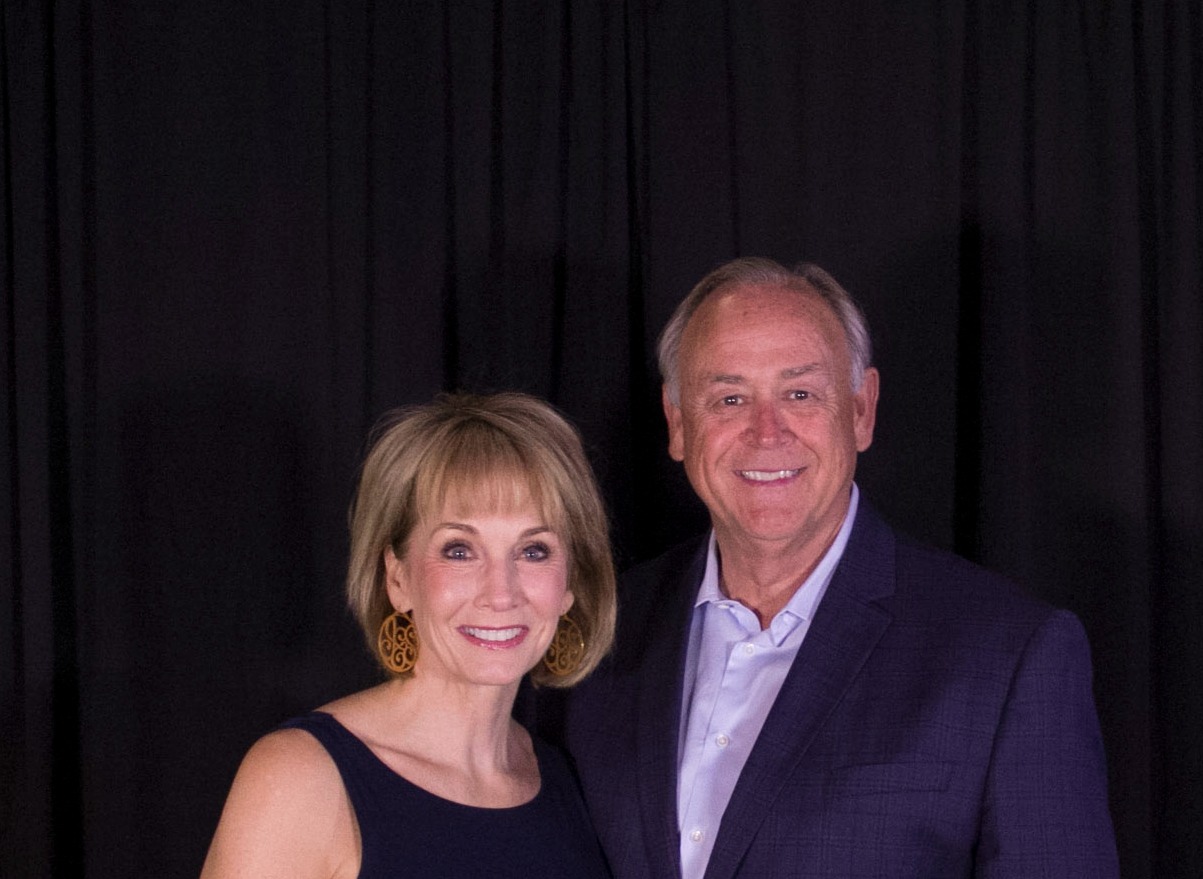 In the same light, Dwight wears a bracelet that says "B.A.G.S.—-Be a Good Steward" based on 1 Corinthians 4:2. In the same way that Christ admonishes us to be good and faithful stewards, Dwight and Susie have sought to give back to their community and their church. Before opening that first Everett dealership, they contacted area schools and services to see how they could become involved and contribute.
And contribute they have. Susie, as a former nurse, was instrumental in the formation of the Community Care Clinic where those who could not afford medical and dental care could be served. She has served in support of the Saline Memorial Hospital Health Foundation and the Community Theater. (She may be an aspiring actress at heart.) The Everetts have contributed significantly to the Boys and Girls Clubs in both Benton and Bryant and have supported local sports teams and various other nonprofits, including cancer research. Susie is a two-time breast cancer survivor and willingly shares her story of hope to others.
"God has given us practical and coping skills for life. We are able to give back — not just with money, but with our unique talents and ways to support and encourage others. We should not waste our gifts, abilities and life experiences but rather use them to make a significant impact for Christ in this world," say the Everetts.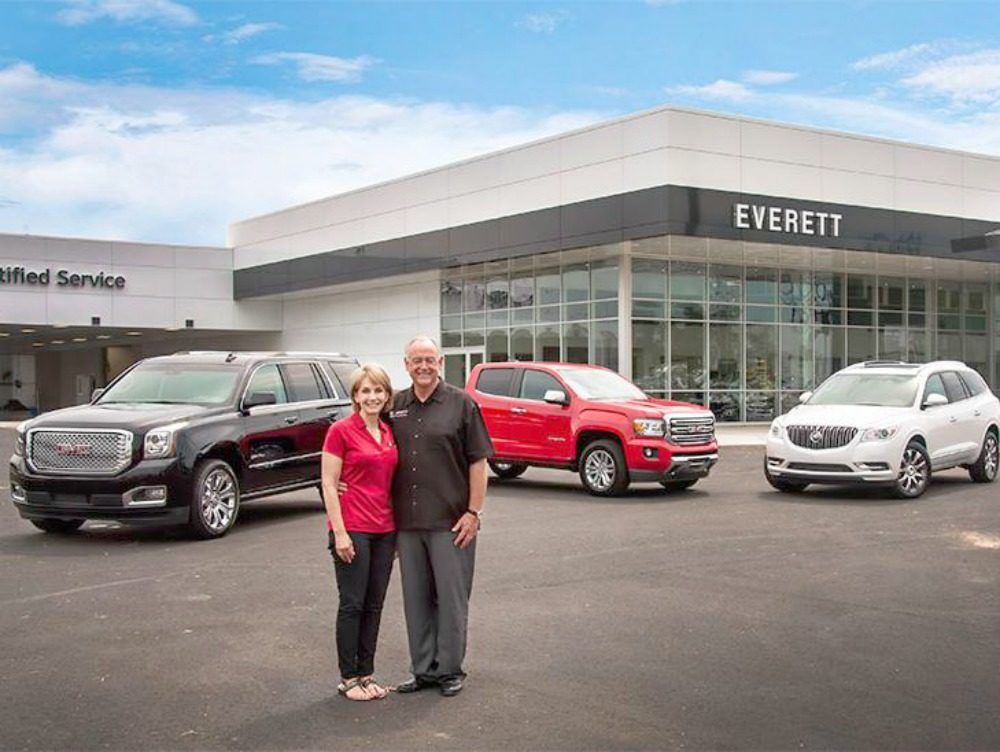 Key components to their success are their day to day presence and their ability to relate to their customer base. They strive to remain true to their roots where their main focus has and continues to be on developing long-term relationships with their customers. As Dwight says, "We want to wrap our arms around our customers, making them feel comfortable and at ease from the moment they walk into our facilities to the moment they leave."
Both Dwight and Susie Everett stress that it's not only the loyalty of their customers but also the hard work of their employees that makes the difference. It's also their Christian focus. On the Sundays before opening each of their dealerships, their employees and their families gather for a prayer service and rededication of the business for the Lord. As Susie says, "Christians are who we are. It's our day-to-day living. We just want to make the place we live a little better. We want to improve the quality of life for some who might not otherwise get a choice." They strive to submit to God's plan for them not only in their personal lives but their business lives as well.
Registration for the event at Bishop Park, 6401 Boone Road, highlighting the Everetts is available on the Greater Bryant Chamber of Commerce's website HERE. Tickets are $12 for members and $15 for nonmembers.