In our fast-paced, drive-thru world, the art of a carefully-crafted ice cream sundae or milkshake is lost. Or is it?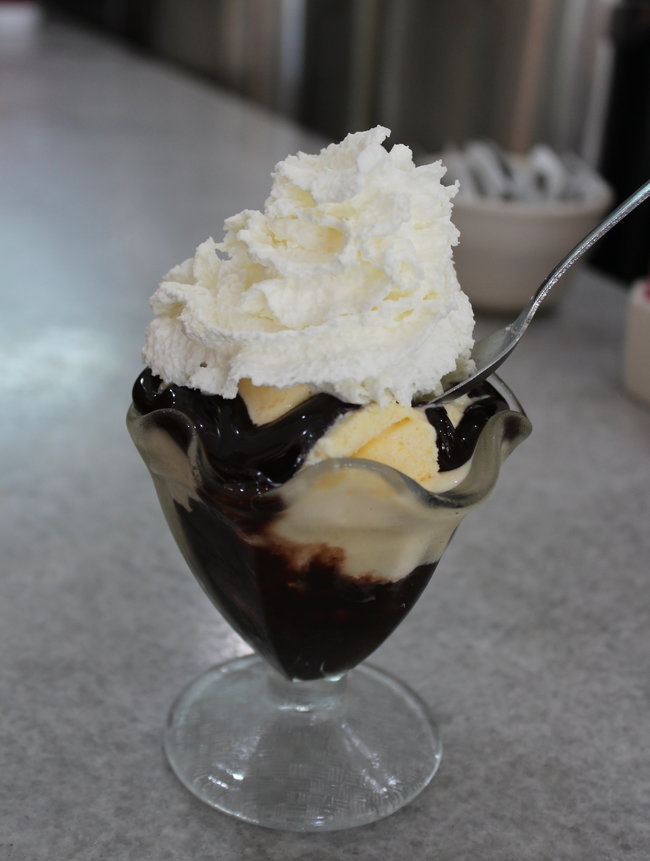 Old-fashioned soda fountains dot the Arkansas map from Jasper to McGehee. Many of them offer a full array of delicious menu items like shakes, sundaes, malts, sandwiches, salads, burgers, homemade pies and cakes. So slow down, step back in time, and enjoy a big, gooey, hot fudge-dripping ice cream sundae at one of these Arkansas establishments.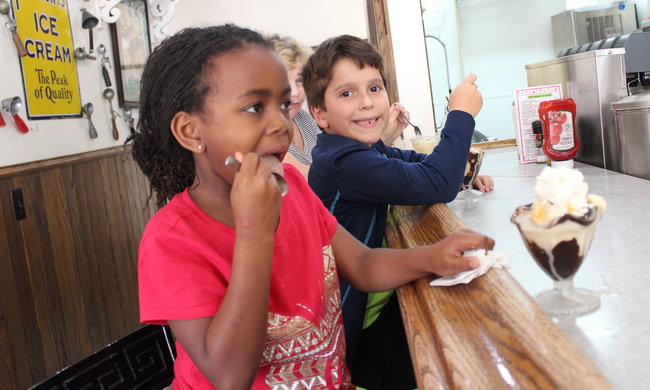 Recently, my family visited Charlyn's Soda Fountain (also called Cronies) in Mountain View. We sat at the old-fashioned counter and ordered hot fudge sundaes. It was fun watching the young lady make our creations behind the counter: layering the hot fudge between hand-dipped scoops of vanilla ice cream, swirling on the whipped cream and topping it off with a single cherry. My favorite part was watching my daughter and her cousin dig into the sundaes with such enthusiasm and seeing their huge smiles as they gobbled up the ice cream before it melted.
Hot Arkansas summers and cold ice cream treats go hand in hand, so take a break and visit one of these soda fountains soon. You can worry about the calories later. Also, let us know about the soda fountains in your neck of the Arkansas woods.