Between 1883 and 1929, over 2,500 libraries were built across the United States with funding from Andrew Carnegie, a Scottish-American businessman. Carnegie wanted anyone with the desire to read and educate themselves to have access to books. A century later, two men from Wisconsin set a goal to establish as many libraries as Carnegie, one tiny library at a time.
Little Free Libraries began in 2009 when Todd Bol built a miniature red schoolhouse in honor of his mother. He added books, put it in his yard and hung a sign letting his neighborhood know the books were free. Shortly after that, Rick Brooks took an interest in what Bol was doing. The two men collaborated and launched their idea of neighbors setting up small libraries in communities around the U.S. and the world.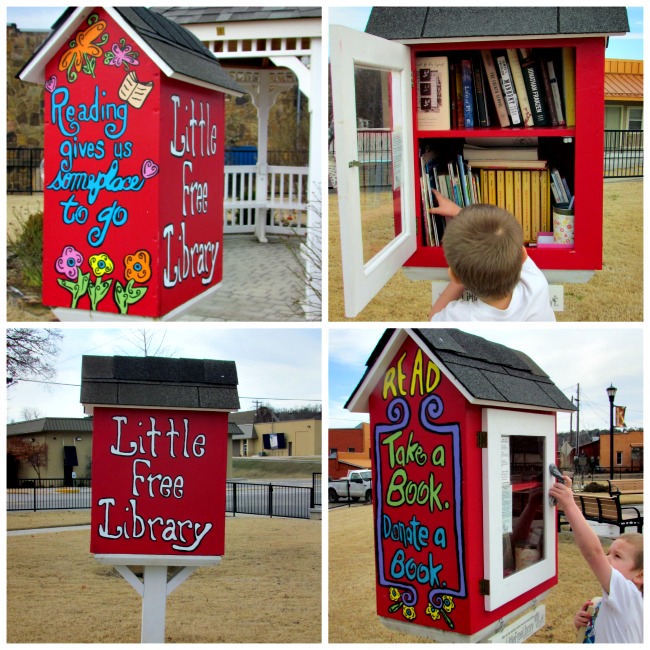 The newly established Little Free Library on the Huntsville Square. Photo credit: Brenda Embry
Since becoming a non-profit organization in 2010, their idea has taken flight. The organization hit their original goal of 2,500 libraries in 2012, but enthusiasm for the cute boxes of books continues to skyrocket. By November 2016, over 50,000 Little Free Libraries had been established around the world. Yes, you read that correctly. 50,000!
Arkansas is home to a number of Little Free Libraries already. Some were established by families in their neighborhoods, some by non-profits and others by school groups. The common thread running through each group is the desire to make access to books easier.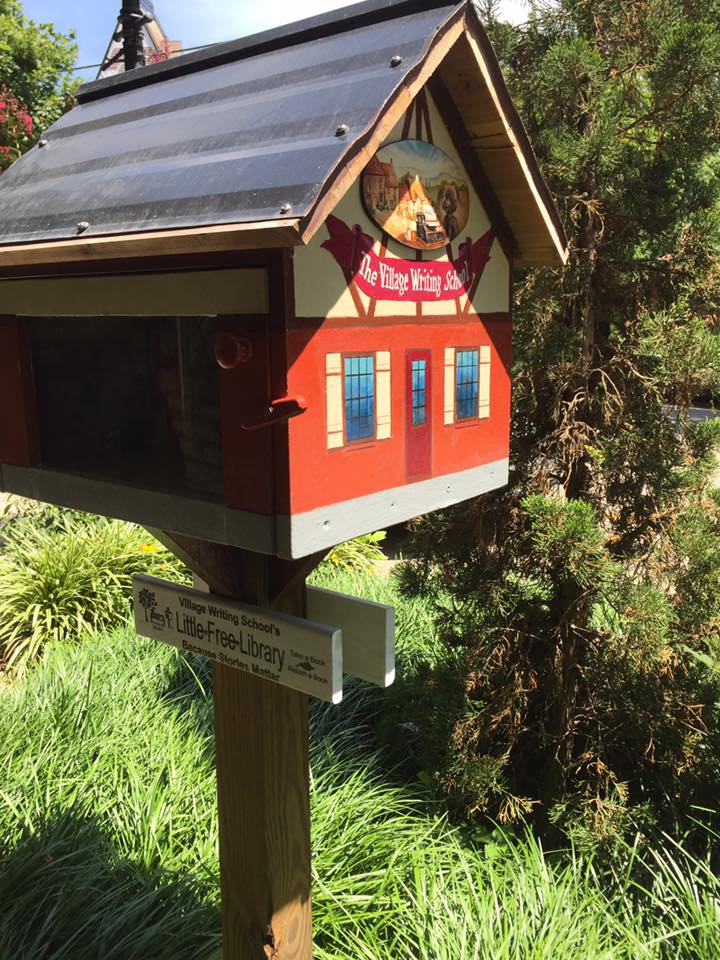 Eureka Springs has a Little Free Library right next to the Eureka Springs Carnegie Library, uniting Little Free Library's goals with Andrew Carnegie's to bring books to as many people as possible. Photo Credit: Jacqueline Wolven
Alison Alison established the very first Little Free Library in Arkansas on Dec. 3, 2011, in front of her Fayetteville home. After seeing a photo of a library a friend posted on social media, she knew she had to have one. Recently married, Alison and her husband, Charlie, built their Little Free Library (LFL) as a wedding gift to their neighborhood. They were the 227th LFL in the world.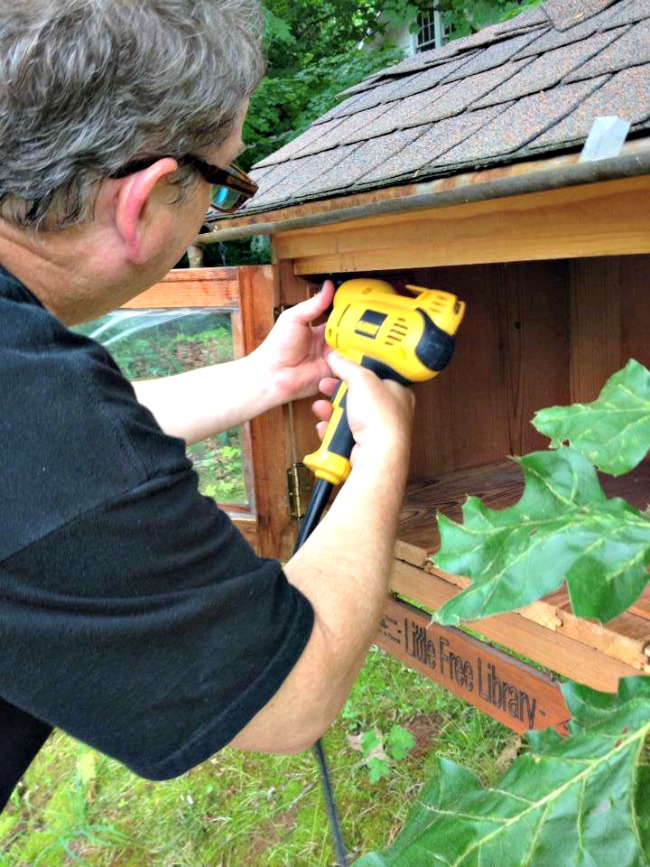 You can see a step by step guide to how Charlie built the Alison Little Free Library on their Facebook page, Little Free Library #227.
The response from the neighborhood and community was immediate and "heart-warming," according to Alison. The children's books are the most popular and Charlie added a bench in front of the LFL to help children reach the books, or provide a space for a visitor to sit, rest and read awhile. One person even wrote Thank You with sidewalk chalk in front of the LFL. The Alisons' patrons have left a variety of books, from brand-new hardbacks to books on CD. Alison keeps a box of books in her car to easily restock the library. Sometimes, she even rotates some of her books through other LFLs in town. She enjoys seeing what books visitors place in her library as well, and even rejoices when a fellow librarian at heart takes the time to reorganize the Alison Little Free Library.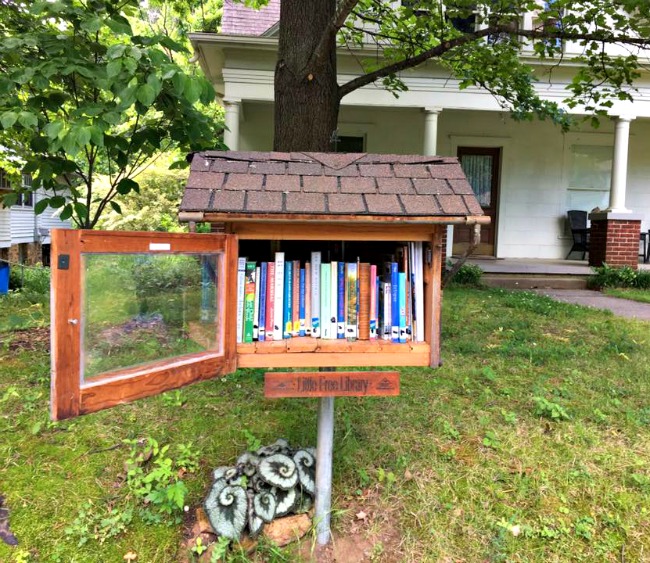 Photo credit: Alison Alison
Talya Boerner saw an LFL when she lived in Dallas. After moving back to Fayetteville, her family added a Little Free Library as a housewarming gift to themselves and their new neighborhood. Building on her love of both reading and gardening, Talya added a seed exchange drawer to the library and registered hers as a geocache. Needless to say, her LFL receives lots of activity. As a writer, Talya keeps her library stocked with great books, and even received an entire box of books from her publisher to fill her LFL.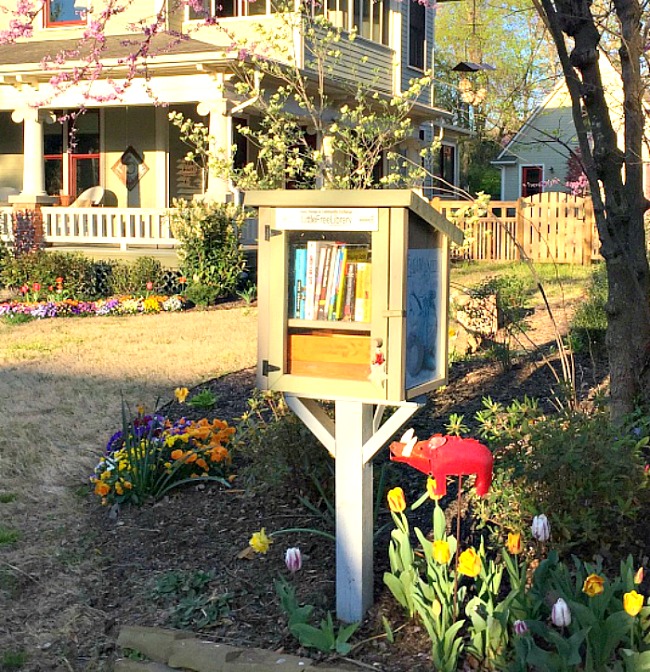 Photo Credit: Talya's Little Free Library in Fayetteville.
Dorothy Johnson first learned of Little Free Libraries through Talya. LFLs often spread through relationships. One sighting is enough for someone to fall in love with the idea and start their own. Dorothy loved the idea of sharing books with her community. She thought an LFL would be the perfect way to share the books she had collected through other writers and friends. Her husband built the LFL as a Christmas gift this year. Dorothy recently registered her LFL at littlefreelibrary.org and it now stands proudly in her neighborhood as one of the newest additions in Arkansas. Dorothy expects to meet and know her neighbors better through her LFL and is excited to see how the library is used.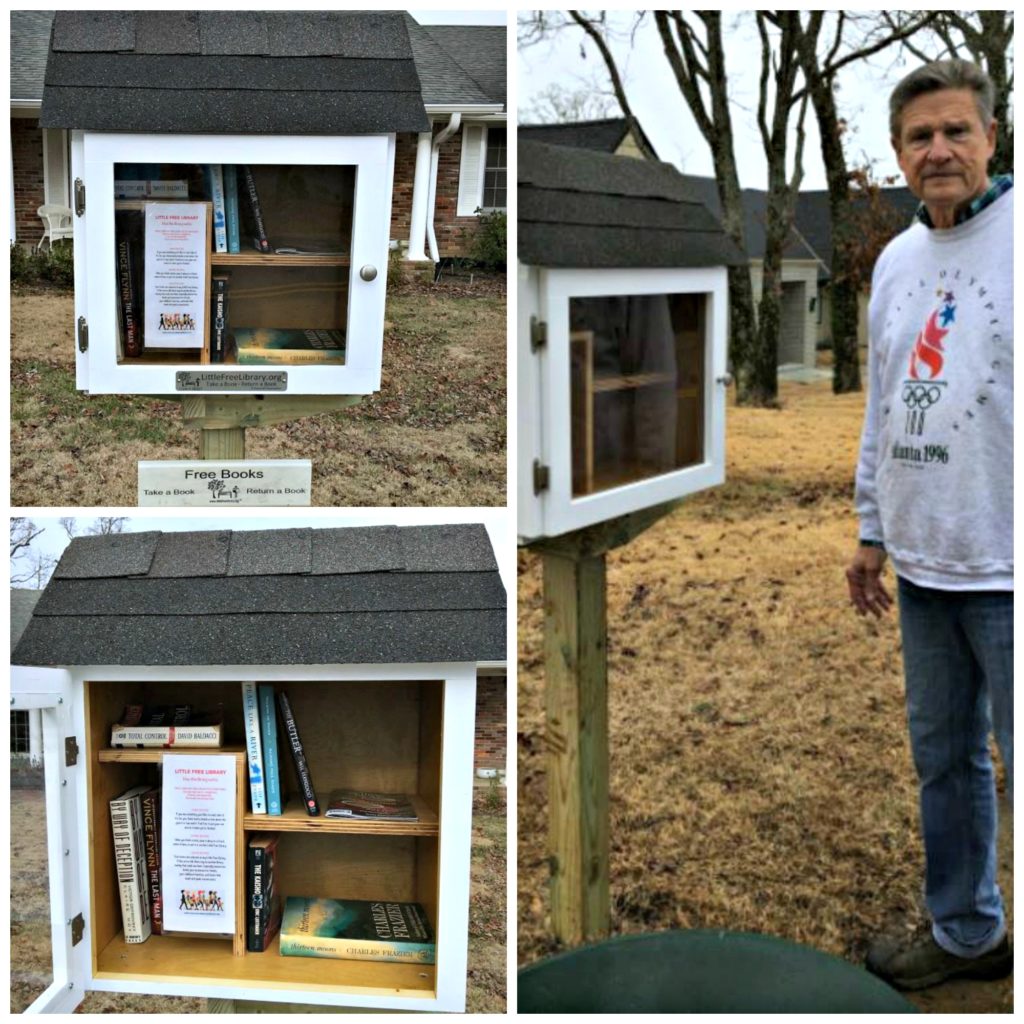 Dorothy's LFL is up and running! Photo credit: Dorothy Johnson
The Ozark Literacy Council, a non-profit organization who aims to expand and promote literacy in the community, started their drive to place LFLs in Northwest Arkansas when director Margot Lemaster discovered a project in New York City that utilized architects to build LFLs. Fascinated by the idea, Lemaster reached out to local architect Russell Rudzinski and the Fay Jones School of Architecture at the University of Arkansas.
Russell arranged for a one semester class centered on designing and building Little Free Libraries and another local architect, Lori Yazwinski Santa-Rita, suggested a design competition among local architecture firms. OLC received 25 LFLs from the two groups. They've placed 15 in Northwest Arkansas so far. OLC has a map on their website with the location of 60 to 70 Little Free Libraries. They're looking for individuals or groups and businesses to sponsor the remaining LFLs, become stewards for current libraries and even host sites for new ones. You can get involved at ozarkliteracy.org.
Header photo by Rhonda Franz of CaptainMom.net