A graduate of the University of Arkansas' MFA program in Creative Writing is making a name for himself as a television writer and producer.
Former Fayetteville resident Tony Tost is the creator of a new show titled Damnation that was recently picked up as a series by the USA Network.
Tost began his writing career as a poet. His first collection of poems, Invisible Bride, won the Walt Whitman Award in 2003. He has also written two more collections of poems, titled World Jelly, and Complex Sleep , and he also wrote a book on Johnny Cash's American Recordings that was published in 2011.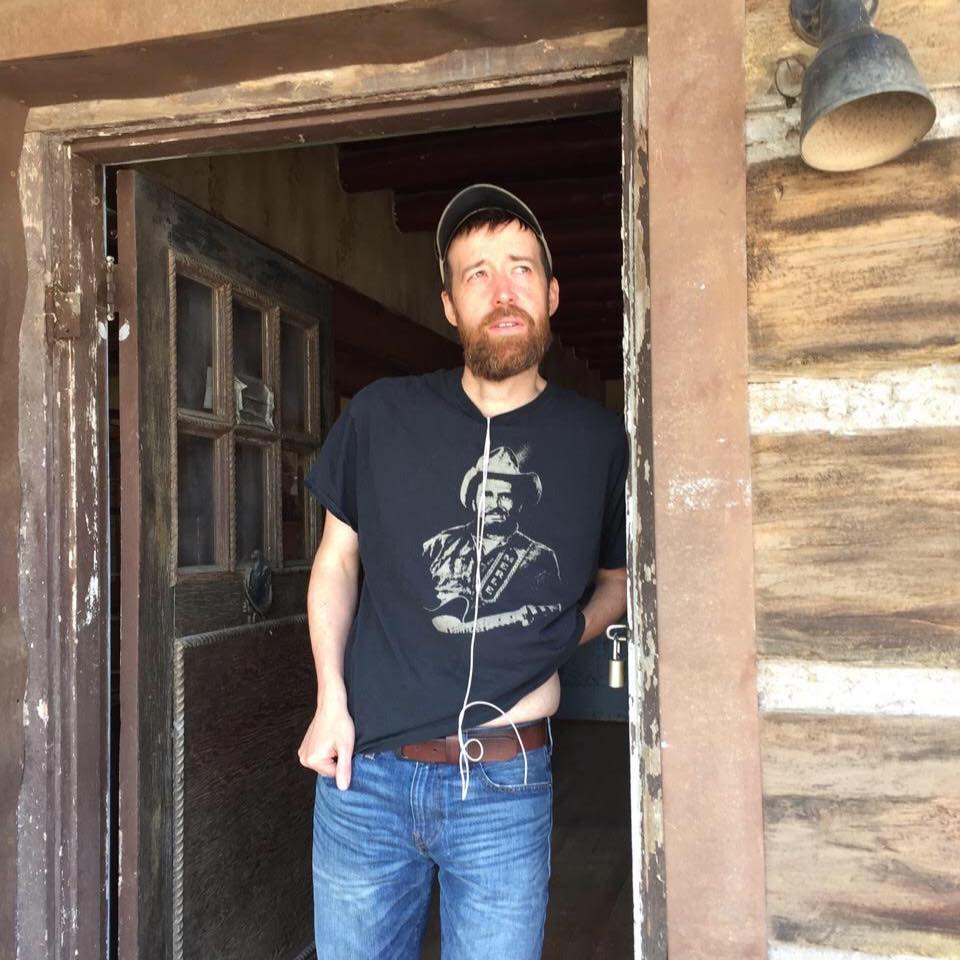 Tony Tost / Photo: Marcia Calosio
Recently, he worked as a writer for the popular A&E/Netflix series, Longmire before devoting some time to work on his own projects, including Damnation. Tost and Hell or High Water director David Mackenzie filmed the pilot for the show in Calgary, Ontario late last year.
The new show is described as "an epic saga of the secret history of the 1930's American heartland, chronicling the mythic conflict and bloody struggle between big money and the downtrodden, God and greed, charlatans and prophets."
Here's more, from the synopsis.
"Damnation centers on Seth Davenport (Killian Scott), a man masquerading as a small town Iowa preacher in the hopes of starting a full-blown insurrection against the status quo. Focused on his mission, he is unaware that an industrialist tycoon has hired a professional strikebreaker named Creeley Turner (Logan Marshall-Green) to stop the uprising by any means necessary. But unbeknownst to those around them, these two men already share a secret bloody past."
Netflix is a co-producer of the show, and owns the first-run rights outside the United States, and there are some other big names attached to the project as well, including Guymon Casady (Game of Thrones), Daniel Rappaport (Office Space), and James Mangold (Logan, Walk the Line). In addition to Scott, and Marshall Green, the cast also includes Sarah Jones, Christopher Heyerdahl, Nola Augustson and Joel McNichol.
We got in touch with Tony to talk a bit about how he got into writing for television, and to find out more about his new series.
First off, tell us a bit about how you got into writing for television.
I got into writing for TV via another former Fayettevillian, Nic Pizzolatto. Nic and I got to be friends while we were in the Arkansas MFA together. Later, we were both in Chapel Hill, NC at the same time and our friendship got closer. A few years after we finished our MFAs, Nic had his novel Galveston optioned. He talked to the agents involved about what it'd take for him to write the screenplay and they suggested he provide a script sample. He went off and wrote like 6 scripts in two months, one of which turned out to be the True Detective pilot. Obviously, this impressed the agents, who signed him, got him the Galveston script, and launched him into TV writing. My family was out in LA visiting Nic and his family when he was writing on The Killing. We'd talked off and on about writing for TV over the years and Nic offered to share any scripts with his agents if I wanted to take a crack at it. This was while I was finishing my Ph.D. at Duke and was realizing that I didn't really want to remain in academia. So I took a couple months to write two decent scripts, incorporating Nic's feedback. He shared them with his agents and recommending me to them as a person and writer. That got me signed with Nic's agents, who became my agents. I came out to LA for about a week and a half of meetings with various execs, managers, producers. It went well and I came back home with a great manager, a couple of pilot deals at studios, and a freelancing job with the show Longmire. So I quit the creative writing professor gig I had just got and dove in full time on TV writing.
How long did you live in Fayetteville? What do you remember most about the your time here?
I lived in Fayetteville for just four years, which makes my connection to it seem outsized. But it feels like home in a lot of ways. I met my wife Leigh in Fayetteville. And I met just about all of my closest friends in Fayetteville: about half from the creative writing program, and half from the band and JRs scene. Those relationships and friendships are my primary takeaway from Fayetteville.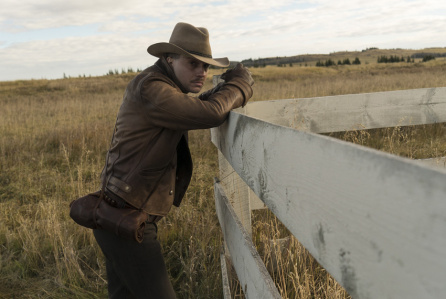 Chris Large / Courtesy, USA Network
The MFA program at the UA has produced and continues to produce some incredibly talented writers. Who were some folks that influenced you most from the UA?
The biggest influence by far was my fellow writers. Along with Nic, I developed really deep connections with a lot of fellow MFA students: Mark Cherry, Josh Capps, Adam Prince, Tara Bray, Paul White, Adam Clay, Emoke Pulay, Matt Henriksen, Andy Albertson among others. In terms of faculty, Michael Heffernan was my constant champion and supporter in his off-kilter Heffernan manner. My aesthetic sensibility didn't blend so easily with the predominant schools of thought, so even though I deeply loved (and love) the program, it was essential to have a faculty member who was so supportive. On a more personal level, Skip Hays and Jim Whitehead were huge influences for me on bigger things: how to conduct yourself as an adult, as a reader, as a writer.
Continue Reading at Fayetteville Flyer