Do you remember when you were a kid, and your teacher made the announcement that there was going to be a field trip? I remember those announcements being very exciting. We may have been going to the zoo, visiting a museum, or maybe even going to a park. Field trips were something to look forward to and enjoy.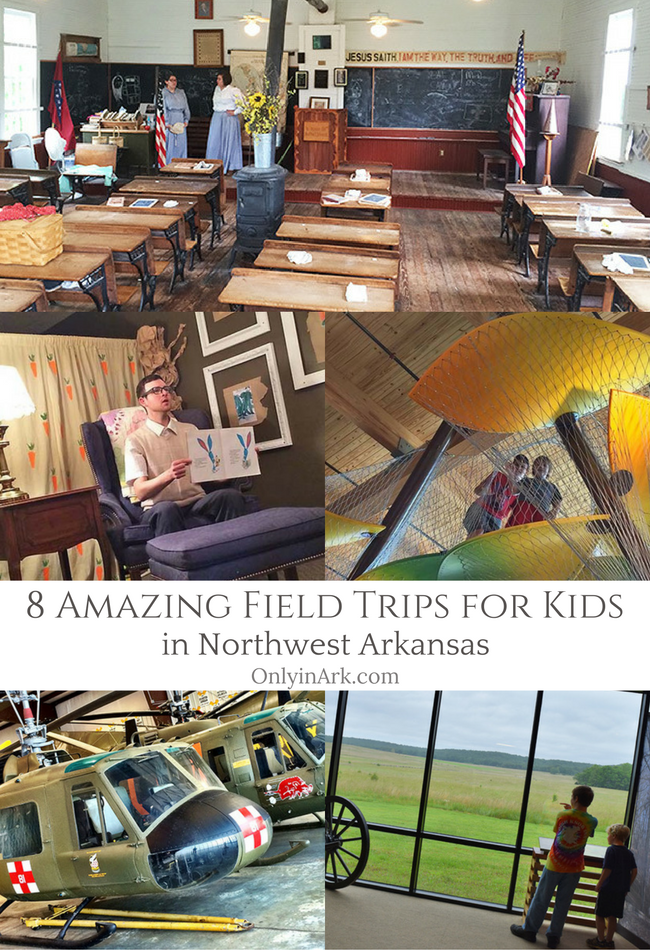 In Northwest Arkansas, we're so fortunate to have so many great opportunities for amazing field trips for kids. Even though we homeschool, my boys and I still enjoy the occasional field trip or activity, whether by ourselves or even with our local homeschool co-op. A lot of our field trips are geared toward getting out and exploring our local area. Other field trips might go along with what we're studying at the moment in either science or history.
Whether you homeschool or attend a local school, here are 8 amazing field trip ideas for kids in Northwest Arkansas.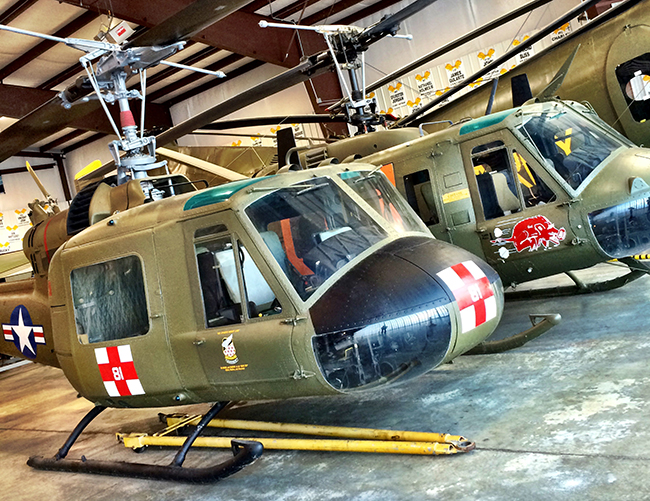 Arkansas Air & Military Museum – Located at Drake Field in Fayetteville, Arkansas Air & Military Museum shares the stories of Arkansas aviation and the stories of American soldiers and aviators who have fought in past wars. The museum doesn't just house planes and helicopters; it also houses military artifacts, ambulances, vehicles, weapons, and so much more. Most of the exhibits are hands-off, but there are a couple of scientific or hands-on stations for kids to experiment with. If you're studying American history, this field trip is a must.
War Eagle Cavern – While we haven't been to this cavern yet, it's definitely on our radar. You can take a 60-minute guided walking tour and explore the cave, you can pan for gems, you can find your way through the Maze, and you can visit the Trading Post. They also have nature paths that offer beautiful views of Beaver Lake. Pack a picnic lunch, and prepare for a day of exploring!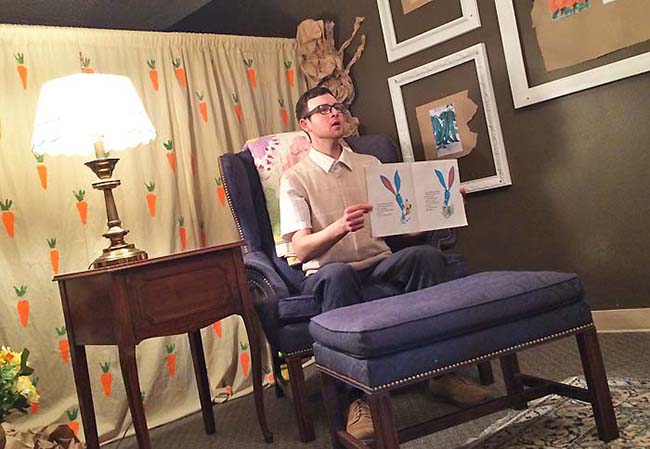 Trike Theater – Kids and adults will enjoy a trip to see a show at Trike Theater. Youth Theater offers shows performed by kids for adults and families. The Little Trike Series are geared more toward younger children. The plays are usually very interactive and engage the audience in the play. Younger kids really enjoy being involved in the story, and it keeps them watching and listening. Upcoming productions include Three Billy Goats Gruff and In My Own Backyard.
Shiloh Museum of Ozark History – This museum has recently entered my radar through the use of Discovery Boxes in a class I'm helping with at our homeschool co-op. I'm pretty anxious to go check it out. It's a regional history museum that teaches visitors all about Northwest Arkansas. The museum offers exhibits, historical buildings, and a research library. They also offer a variety of school programs, including the aforementioned Discovery Boxes, which I have to say are truly amazing. I'm learning so much about Arkansas history, right along with the kids in our class.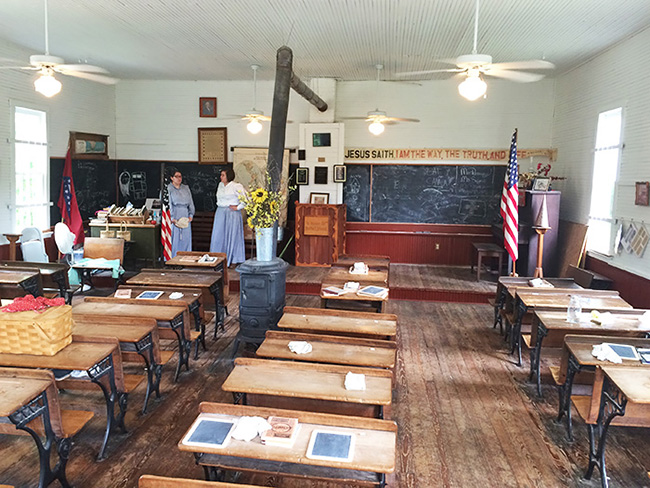 Rocky Branch School – Ever wanted to spend a day in a one-room schoolhouse? This is an opportunity for kids (and their chaperones) to do just that. TheRogers Historical Museum runs a program for students all across the area. Both traditional school and homeschool students get to spend a day in the schoolhouse; that day includes period dress, lessons, recess (including all sorts of old-fashioned toys), and lunch. It's a day when kids can literally take a step back in time and experience what school was like in a one-room schoolhouse.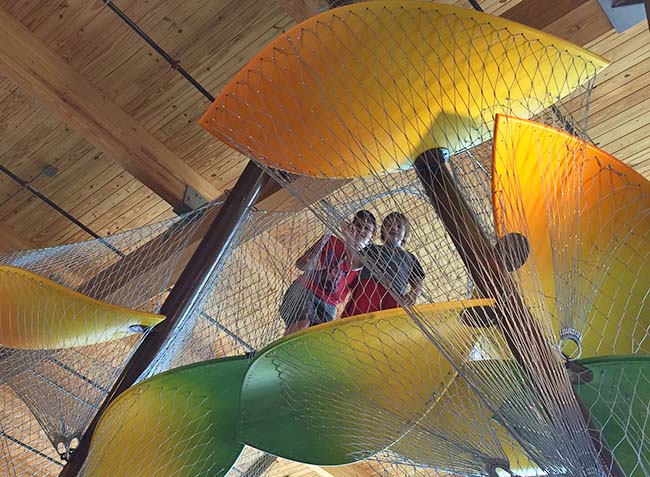 Scott Family Amazeum – Now this is a place kids will definitely love. They'll also be able to burn up all that extra energy they always seem to have. Scott Family Amazeum is full of hands-on, interactive, engaging exhibits, related to art, science, history, and more. My boys especially enjoyed The Market, the Outdoor Playscape, and Water Amazements. You could literally spend all day in this amazing children's museum.
Turpentine Creek Wildlife Refuge – This wildlife refuge, located in Eureka Springs, is a safe haven, especially for "big cats," including tigers, lions, leopards, and cougars. They also care for other animals, as well, including bears and bobcats. They really want to educate visitors about the exotic pet trade and these beautiful animals. Visitors can take a self-guided tour, as well as a guided tour where they'll learn even more and have a chance to interact and ask questions.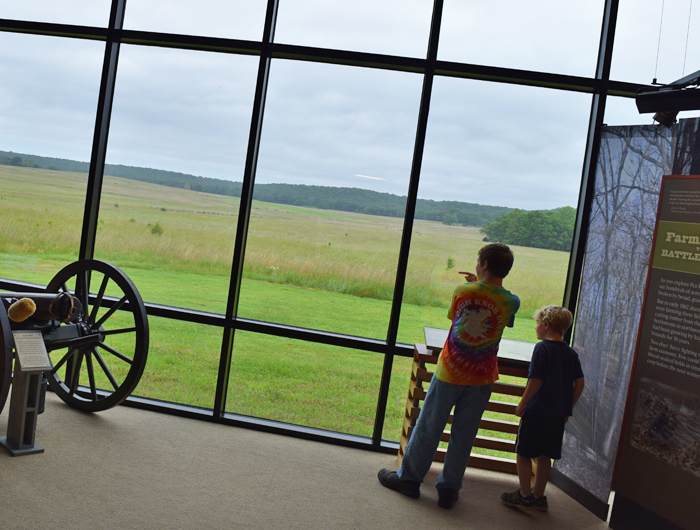 Pea Ridge National Military Park – If you're studying Civil War history, Arkansas is full of places to visit, including Pea Ridge National Military Park. Before visitors enter the park, a stop to the Visitor's Center is a must, not only to pay for admission, but also to explore all of the exhibits. It also offers quite the beautiful view of the battlefield behind the Visitor's Center. Visitors will find trails, cannons, historic buildings, and more in this now peaceful park. It's another great place to pack a picnic lunch and plan to stay awhile. Oh, and don't forget to check out the Junior Ranger Program for kids, ages 4-18.
Writing this gets me excited about our next field trip. There are so many options to choose from in our neck of the woods. How 'bout you? Where would you most like to take a field trip if given the opportunity?