As the days start becoming cooler and nights crisper, rich colors begin to grace the mountains. All are signs that autumn has arrived. In Mountain View, autumn brings so much more than just the beauty you would expect of the Ozarks. Soon people from all over will flock here to experience the beauty for themselves. It isn't just the natural beauty that brings them, it is the celebration of the Annual Bean Fest & Famous Outhouse Races!
Upon arriving in Mountain View in September of 2004, little did I know what to expect from Bean Fest! A festival of cooking beans didn't sound all that exciting to me, but I quickly realized it was so much more.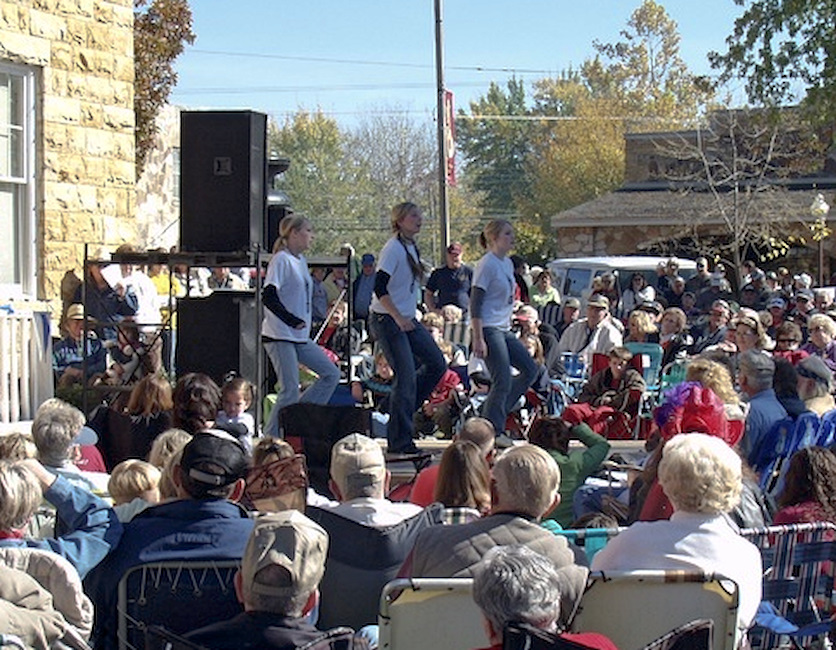 It is only fitting that the festival begins with live music featuring Folk and Bluegrass music. Mountain View is officially the "Folk Music Capital of the World" and there is no wonder once you experience it for yourself. There are scheduled concerts at the Courthouse Square but all throughout the town and in Pickin' Park you will see folks that have pulled up a chair to lend their musical talents to the masses. Most of the musicians are more than just average, so you can expect to see truly talented musicians.
Artisans and crafters have booths full of crafts, collectibles and wares of all sorts on display. My favorite are always the handcrafted soaps and baskets. Deep lines lead to the food trucks that offer the more traditional fair cuisine. If it can be fried, you likely will find it here.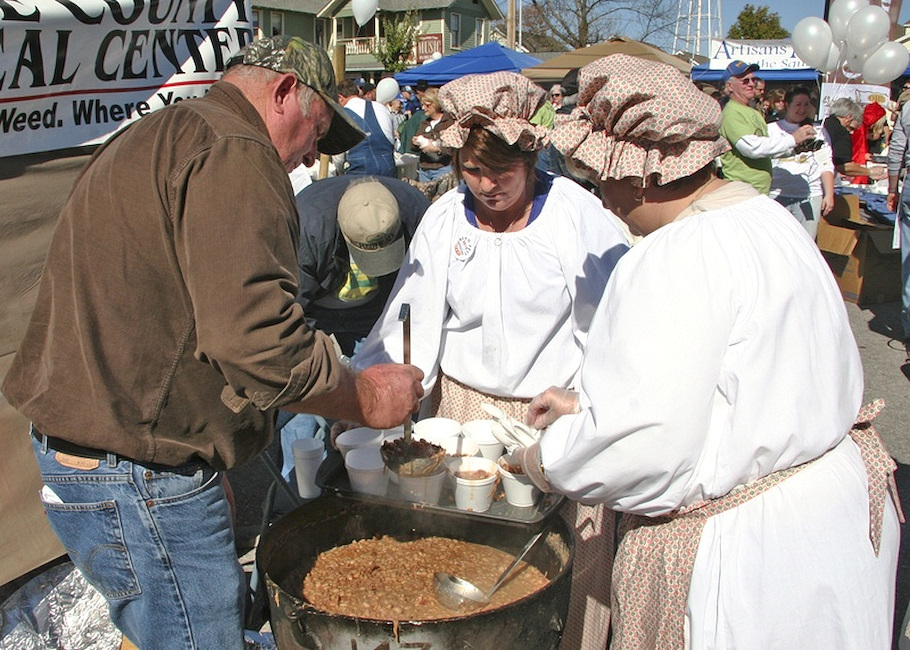 Early Saturday morning, you will smell the aroma of the fires being lit. The streets around the courthouse are filled with large cast-iron Dutch ovens containing none other than…beans! Hence where the festival gets its name. There can be as many as 40 or more participants all competing for the title of "Best Beans" and "Best Cornbread". Some dress in everyday wear and others come in full costume. If you stick around, come afternoon, you can fill a bowl or two to try yourself.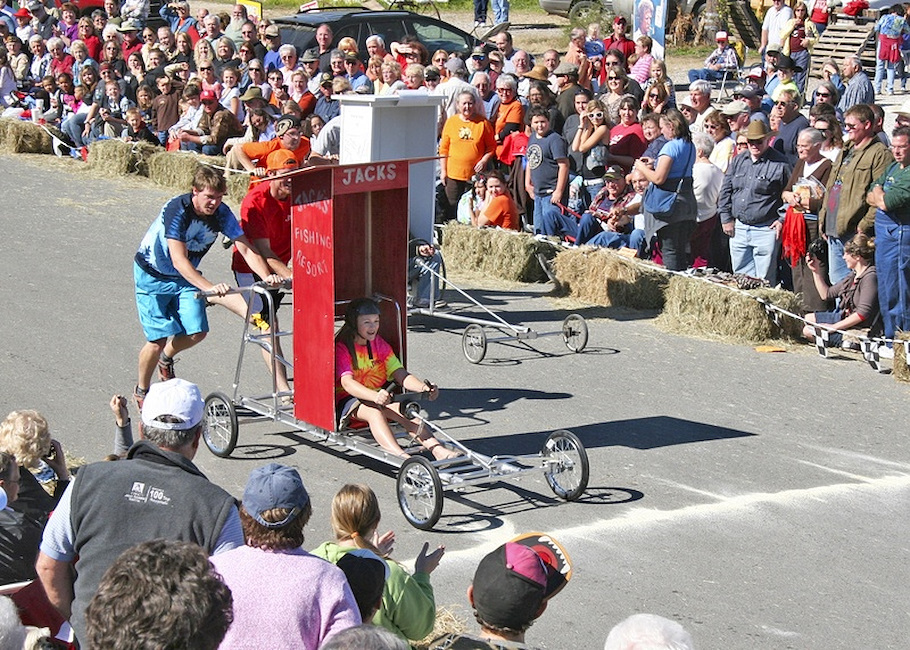 Saturday afternoon brings the fun and weirdly exciting Parade of Outhouses. What better way to celebrate beans that a good ole' Outhouse race? These are not what you have come to expect from outhouses, they are rather decked-out outhouses on wheels. Complete with a steering wheel and driver, these outhouses are decorated by theme and designed for agility since this is a race. A two person team will be pushing the outhouse and driver in a race for cash and a much coveted gold, silver or bronze toilet seat. I think more than anything, the biggest prize to be won is the bragging rights!
The evening progresses with the Bean Fest Talent Show and many musicians play tunes while the stars tinkle in the sky. The flicker of the flames coming from the fire pits almost seem to dance to the tunes. It is in this moment that is seems you have stepped back in time.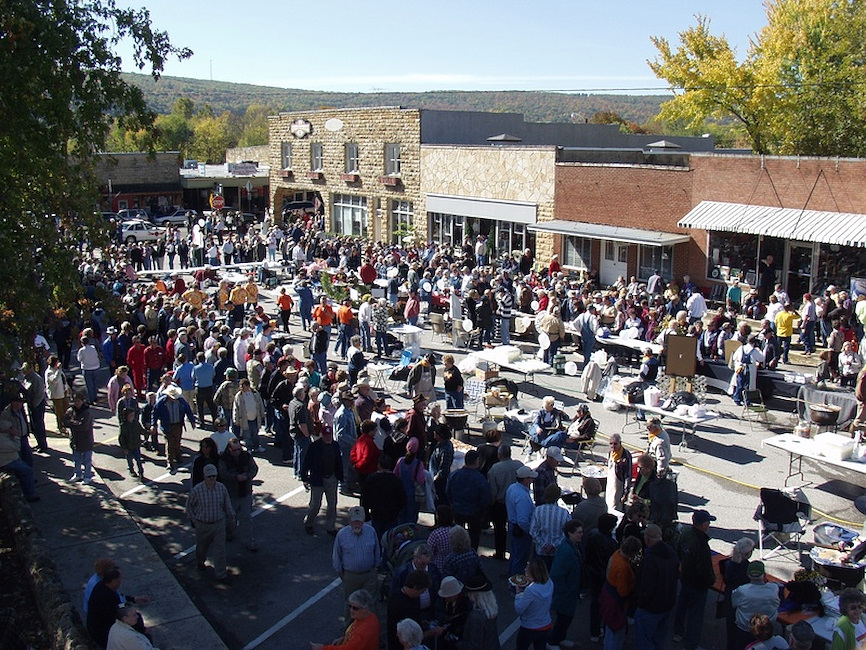 Once you have attended the Bean Festival you will know exactly why tens of thousands flock to the town of Mountain View for what may seem like one of the more unique but highly entertaining festivals in Arkansas.
The 32nd Annual Bean Fest will be held October 24-26, 2014. We would love to see you there!
Photos courtesy of the Mountain View Chamber of Commerce.