There was some big news announced this week on the new contemporary art museum planned at the site of the former Kraft Foods factory in Downtown Bentonville.
Crystal Bridges Museum of American Art officials announced the new visual and performing arts facility will be called The Momentary, and will be led by Lieven Bertels, a Belgium native with extensive experience running a host of international arts festivals in Europe and Australia.
"We are thrilled to welcome Lieven to Northwest Arkansas," said Rod Bigelow, Crystal Bridges Executive Director & Chief Diversity and Inclusion Officer. "Along with international arts experience and a history of successful leadership, he brings a strong background in performance art and fresh ideas about ways to expand the cultural impact of the arts in our region and beyond."
Bertels says he believes the Momentary has the potential to become an international destination for those interested in contemporary art.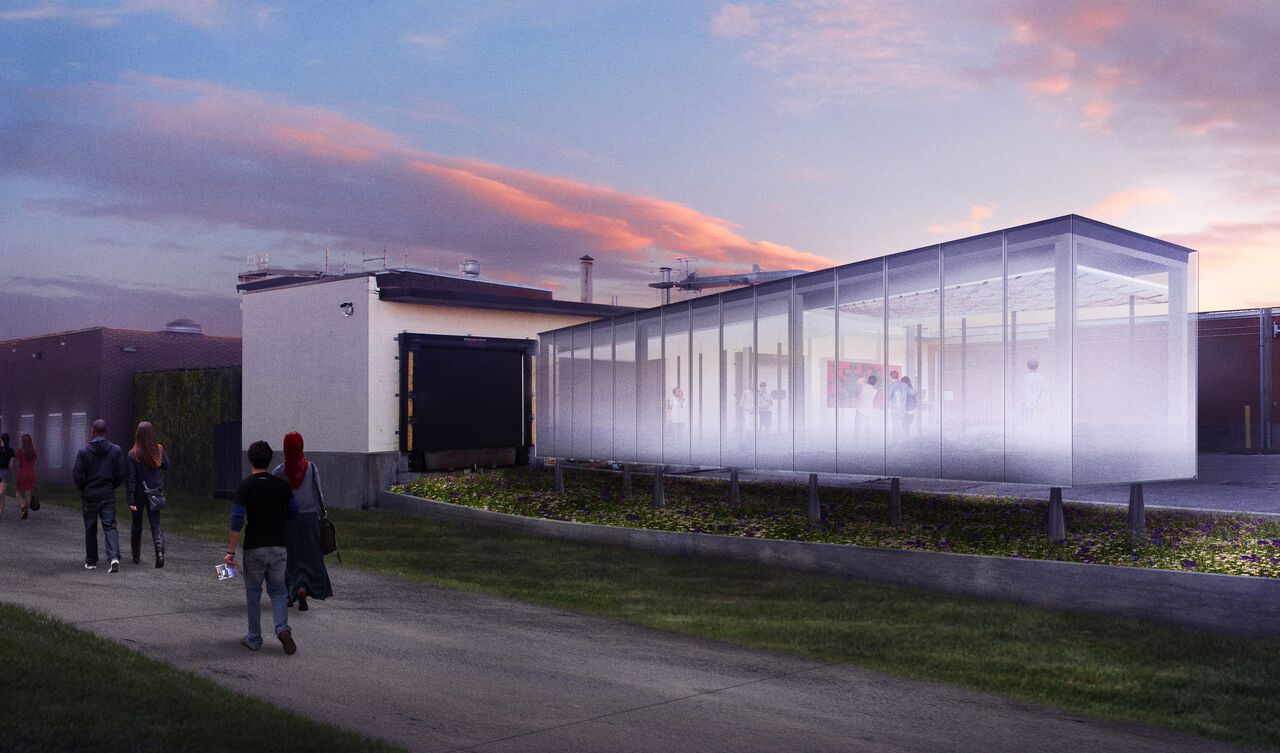 Rendering of the loading dock area of the new 'Momentary' contemporary art gallery.
"The Momentary will push boundaries of creativity, blur urban and rural lines, and provide access to arts-based experiences in a comfortable and well-designed social space," he said. "This is a truly exciting project not just for the region but for arts communities at large."
Austin, Texas based brand consultancy FÖDA came up with the name for the facility.
"Dismantle the word 'contemporary' to its Latin roots and you get with or thoroughly and lasting or serving for a time only," said Jett Butler, creative direcor for the agency. "The word momentary speaks to that same fleeting quality found in music, in performance, food, exhibitions, etc. It's a word that is ephemeral enough to grow into—to evolve with the art and the programming—and yet The Momentary is resonant, it signals confidence in an atypical art program."
The new facility is currently in the design development phase, with site work scheduled to begin in early 2018.

East-facing storefront opens the Momentary up to the large green space. Open courtyard spaces surround the building
Chicago-based architecture firm Wheeler Kearns Architects is overseeing the design of the project.
Once it's complete, the new facility will include galleries, studio space for artists, a small black box theater, an amphitheater, studio kitchen, café, bar, along with indoor and outdoor community gathering areas.
Continue Reading at Fayetteville Flyer