Why don't more kids play golf?
That was the question that led to the start of The First Tee in 1997. In partnership with LGPA, the Masters Tournament, the PGA of America, the PGA Tour, and the USGA, The First Tee was started as a way to bring an affordable junior golf program to youth and communities that did not have them. Through golf, their mission is to build character and instill life-enhancing values like integrity, respect and perseverance in young people.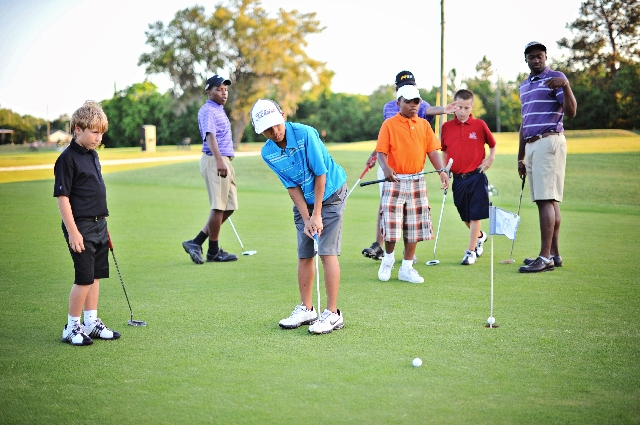 The State of Arkansas has three First Tee Chapters: Central Arkansas, Fort Smith and Northwest Arkansas. Boys and girls aged 5 to 17 are provided with year around access to a state-of-the-art facility and the Life Skills Experience through in school and after school programs. At The First Tee, golf and life lessons are seamlessly incorporated into each experience.
"Our program is producing wonderful young citizens who are also good golfers. We have several children who have had significant changes in their lives due to The First Tee," says Laura Nix, executive director of the Central Arkansas chapter.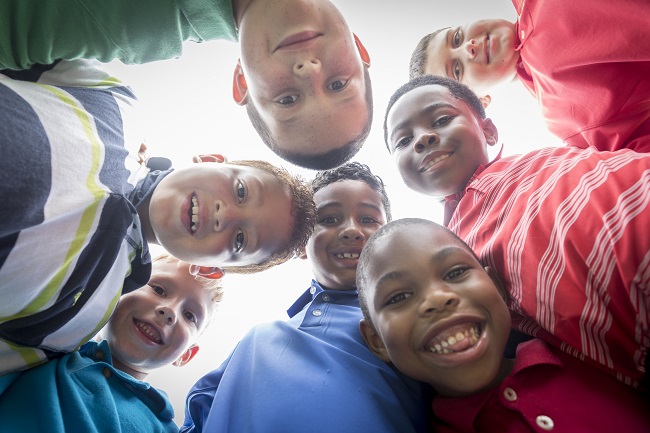 Scott and Stacey Greenwalt are true believers in The First Tee's impact. "The First Tee of Central Arkansas has a special place in our hearts. Our son was diagnosed with Asperger's syndrome and struggles with navigating social settings and communicating within these environments. The First Tee has provided the atmosphere to improve these areas of life and further develop his motor skills, his physical condition, and peer interaction. The game of golf is a great vehicle to teach life lessons that will help shape future decisions in his life. Through the game of golf, he learns he is responsible for his decisions and actions, and as a result of the shot he must exercise critical thinking and control his emotions in order to be successful in the game. These concepts transfer directly to life and equip him to be successful as he endeavors to live independently. Coach Brad Martin is especially gifted to meet the needs of our son with the right amount of encouragement, instruction, and motivation. The First Tee of Central Arkansas has been a staple in the development of our son as he rises to meet the challenge of navigating life."
Financial support of individuals and companies in the community is vital. "For $200 a year, participants receive Saturday Life Skills classes, green fees, and unlimited use of the driving range and practice facilities. Families who cannot afford the fee will find scholarships available. No child is ever turned away for their inability to pay, which is why we rely on donations to support our programming. At least 240 youth are on scholarship," says Nix.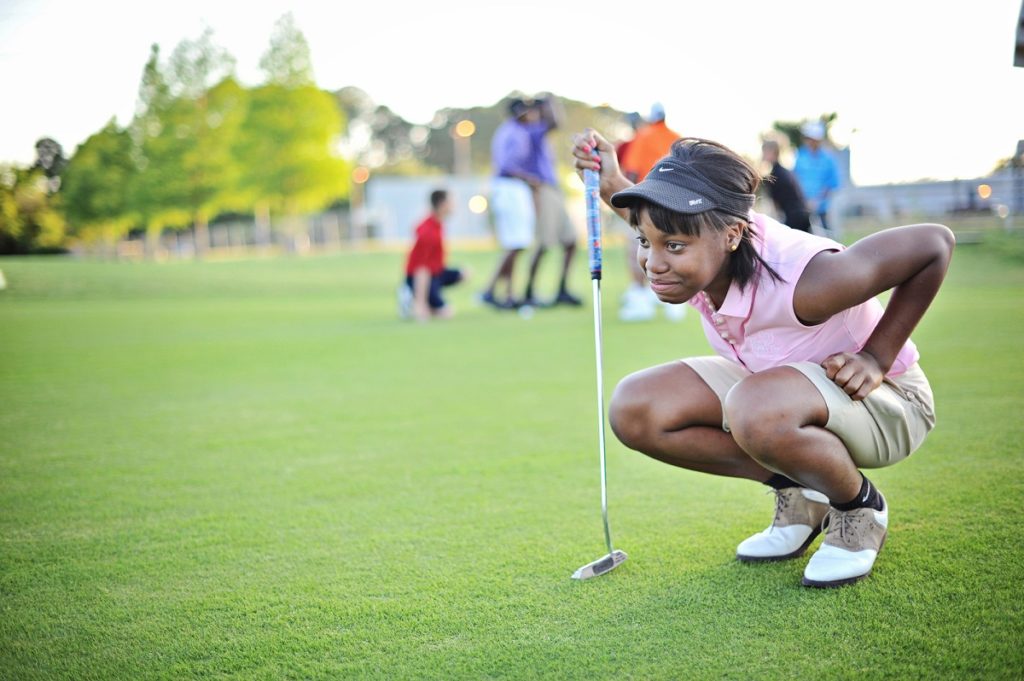 Jude, 10: "The First Tee has helped me to think more positively and introduced me to golf which I would not have been able to play otherwise."
If you would like to make a donation to sponsor a child through The First Tee, forms are available online:
Lorelei, 8: "The First Tee has made me more confident and be less negative when things don't go my way."
Additionally, The First Tee courses and driving ranges are open to the public. If you are a golfer or if you have children who might like to golf, contact one of the three Arkansas chapters to learn more about the facilities and programs.
The First Tee of Central Arkansas
1 First Tee Way
Little Rock, Arkansas 72204
Phone: 501-562-GOLF (4653)
Email: support@thefirstteear.org
The First Tee of Fort Smith
6100 Golf Course Loop
Fort Smith, Arkansas 72916
Phone: 479-648-9833
Email: Kris.firsttee@att.net
The First Tee of Northwest Arkansas
715 E. Monroe Ave.
Lowell, Arkansas 72745
Phone: 479-419-5807
Email: info@thefirstteenwa.org