Over 300 women are now fluent in "Hoganese" after attending the Susan G. Komen Ozark Affiliate and Arkansas Razorback Coach Brett Bielema and his staff's interactive introduction to the fundamentals of college football.
Hogenese is the "secret language" known among the University of Arkansas players and staff that is used to communicate to each other on the field so as not to give away the plans of their movements and plays. We learned this Arkansas Razorback football language one fine evening while getting a chance to tour the new University of Arkansas football facilities and hang out with the entire coaching staff.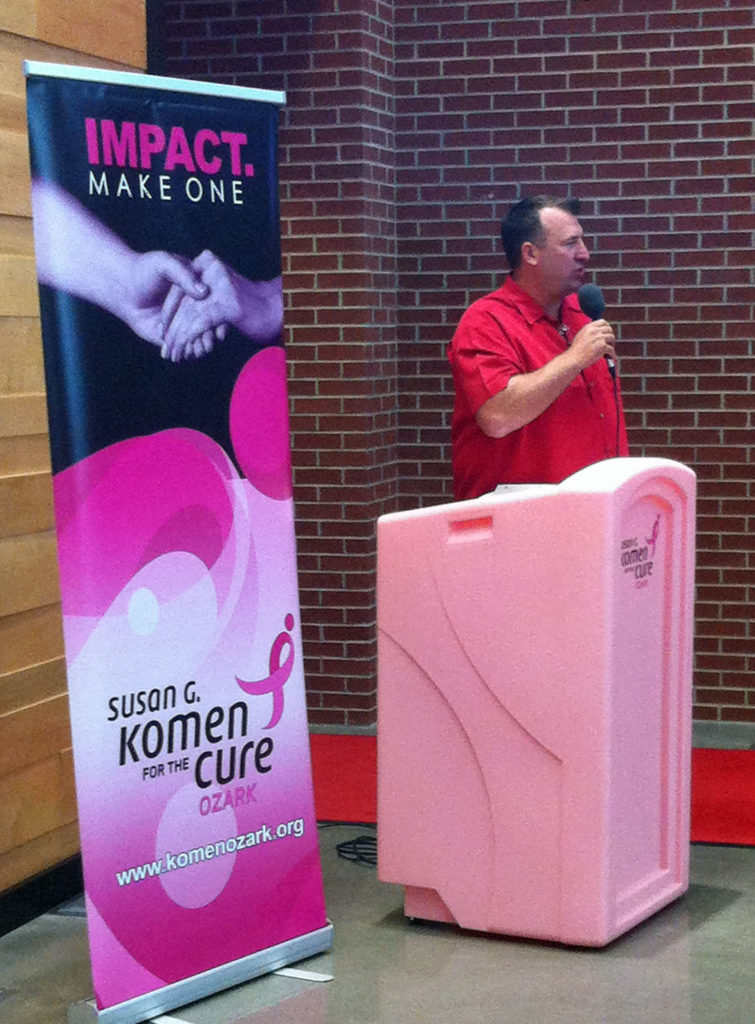 "I remember getting a phone call. I was away at college and first my dad told me and then I got on the phone with my mom and I will never forget that phone call as long as I live."
—Coach Bret Bielema

Coach Bret Bielema knows first-hand what it is like when a family is affected by breast cancer. As a co-survivor, Coach Bielema wants to give back to help other women and families in the community that face a breast cancer diagnosis.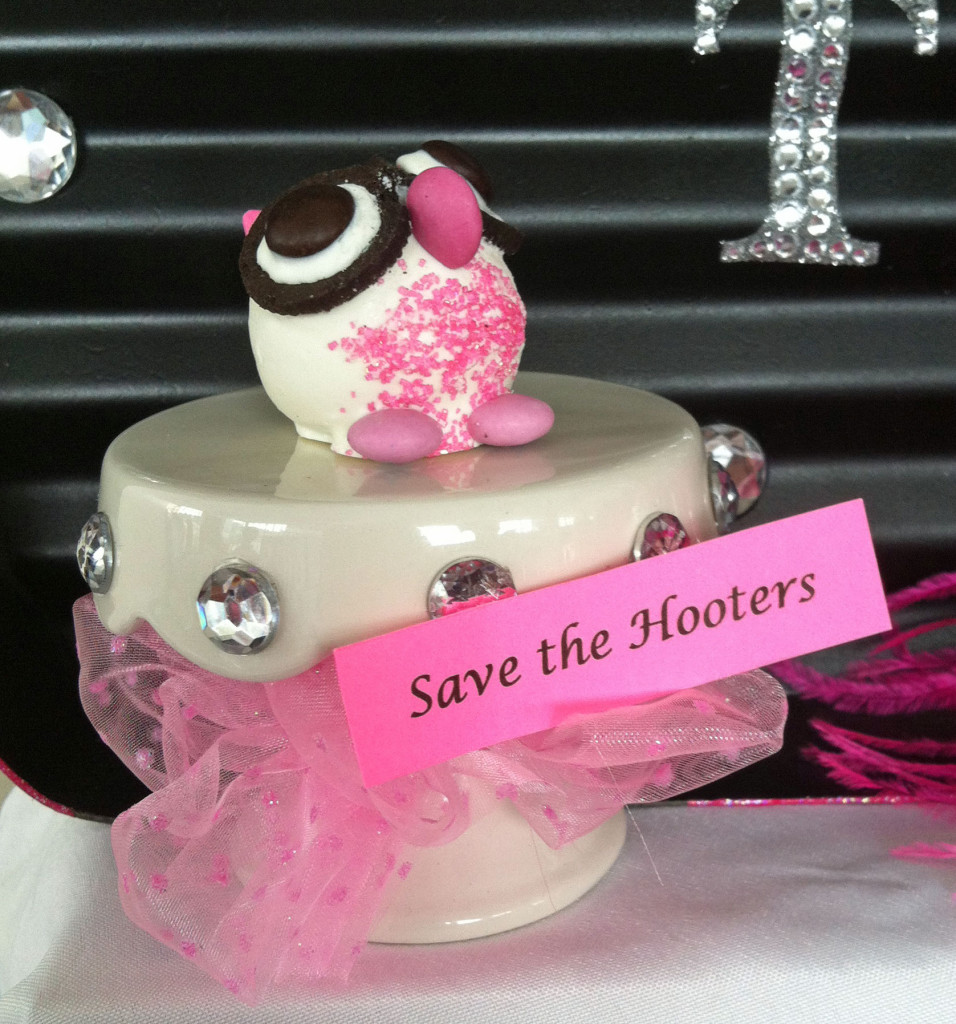 The evening kicked off with light snacks, wine, and desserts.  No one could miss the clever little "Save the Hooters" owl chocolate truffles.  The little "hooters" reflected the entire vibe for the evening which was light-hearted, interactive, and playful at times.
After snacks and mingling, we split into three groups (red, white, and pink, of course!) and all of us ladies went on a grand tour of the pristine football facility complexes.
Much to our delight, part of the tour allowed for us to even ask some current young football players any questions we wanted.  Every player and coach or staff was open to questions of any sort. We got to check out top-of-the-line training equipment, learn football plays, and even got to try some of the training equipment out for ourselves.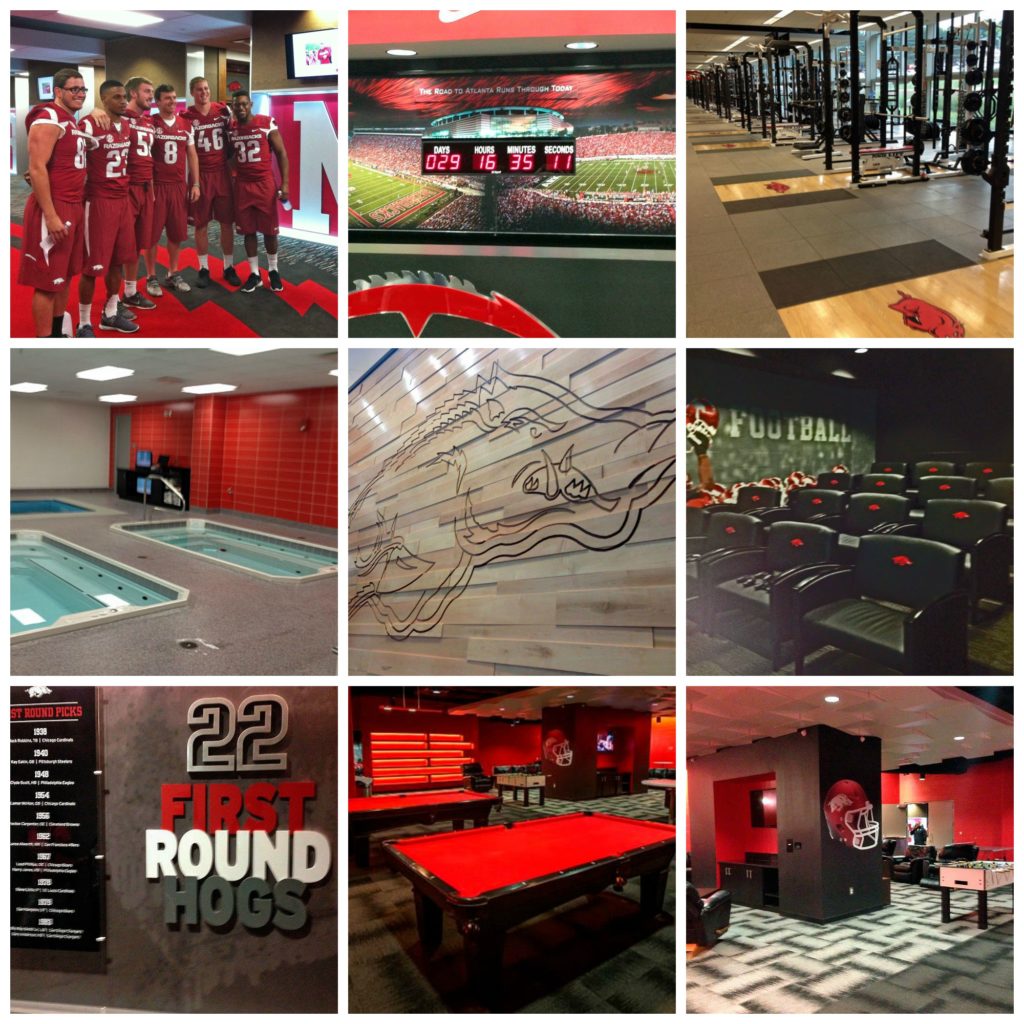 All of the ladies jumped right in, not afraid to attempt the exercises.  Many ended up laughing and giving it their best shot.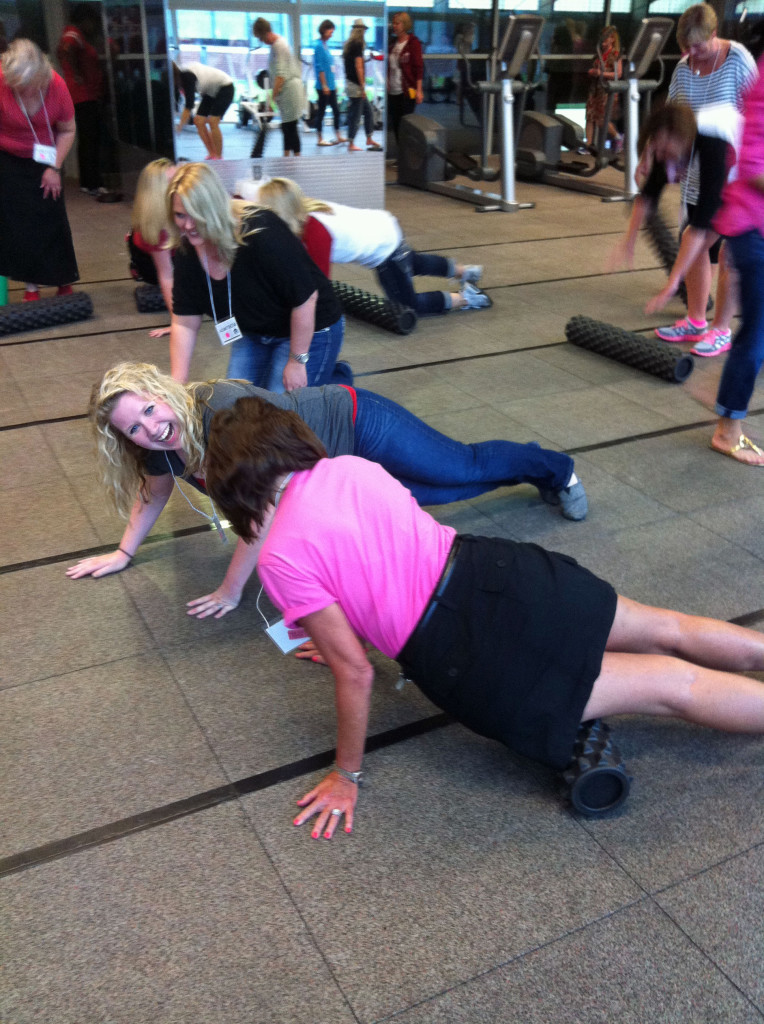 Every lady in attendance left with some insider knowledge of the X's and O's of football.  The lessons the staff taught ranged in variety, so whether the women were already football experts or came in not even knowing how many points a touchdown is worth, I believe everyone left feeling like they learned some new information. We are now all armed with information to whip out and impress the men in our lives when we join in on watching the games this upcoming season.
People say football is not just a sport in the South, but also a religion.  Whether one agrees with this claim or not, the love of football cannot be ignored among the Razorback nation.  Coach Bielema teamed up with Susan G. Komen to share his thankfulness for their mission while opening up his Razorback football home to us. And that, my friends, shows not only his love for the game and the Razorback fans, but also the character of the man who is leading these young men both on the field and off.
If you want to learn more about football while helping the fight against breast cancer, then I highly recommend checking out Football 101.  Susan G. Komen Ozark is planning to hold the same event next year.  Put it on your calendar as a must-do for the ultimate football and/or Razorback fan.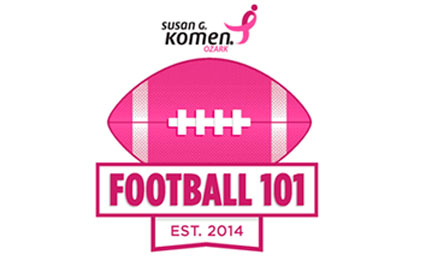 XOXOXOXOXOXO
Header photo from the always supportive Bedford Camera.