Several miles south of Fayetteville, Arkansas and a few miles east of highway 71, a small herd of grass-fed cattle are grazing on a field in Winslow. The field is accessible only by a rough, rickety dirt road. Pretty much the only means to travel on that road and reach that herd is by way of a sturdy pickup truck driven by farmers who know their way around the land.
Those cattle belong to Bart and Pam Petray, Arkansas farmers who own and operate Top O' the Mount Farm. They certainly know their way around the pastures and hills that surround them, and they are no strangers to the hard work and passion that goes along with raising grass-fed cattle.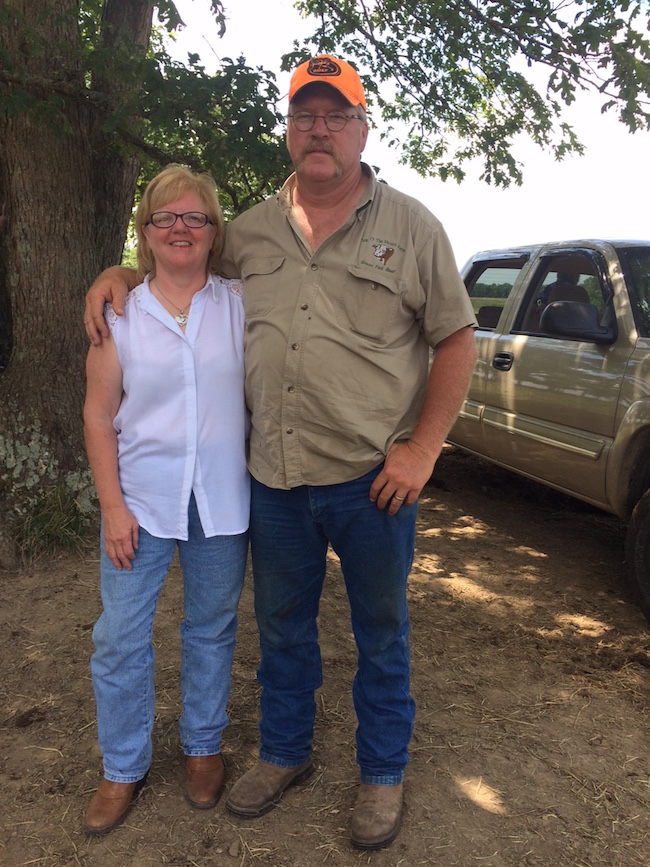 They shared that passion with me when I visited Top O' the Mount Farm with my two oldest sons, both of whom were curious about the summer day adventure our trip to Winslow would bring.
Slow Food, the Arkansas Grown Way
"We do what we do to help people eat healthy."
The driving force behind the Petray's passion is providing slow food, as all natural as possible, and with the nutrients found in grass-fed beef. Raising cattle with a truly all grass-fed diet means cows eat nothing but grass, salt and minerals—no hormones or additional supplements. At Top O' the Mount Farm, it means allowing a small herd of cattle plenty of room to walk and graze all year. It means respecting the life cycle process of raising a calf and allowing it to grow over a period of 16 to 18 months before it is ready for the butcher. Raising cattle this way is labor-intensive and time-consuming, much more so than if a cow's diet is supplemented with grain. And it is the only way the Petrays want to farm.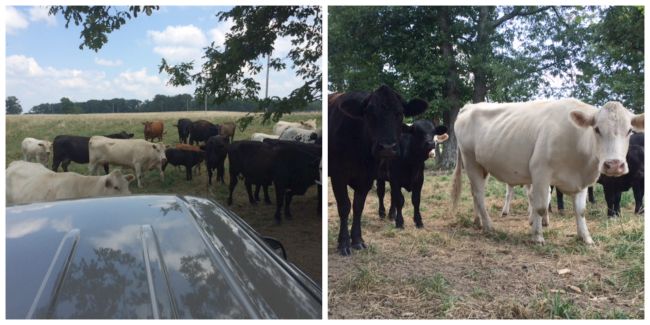 The Petrays are dedicated to this way of life, a business they started in 2012. As we drove up the dirt hill to meet their herd, they talked about their cows and answered a hundred questions my children asked. How many cows do they have? Twenty mamas (not including calves and a couple of bulls). What do the cows eat? Grass. How much land is there? 300 acres. Do the cows have babies? Yes.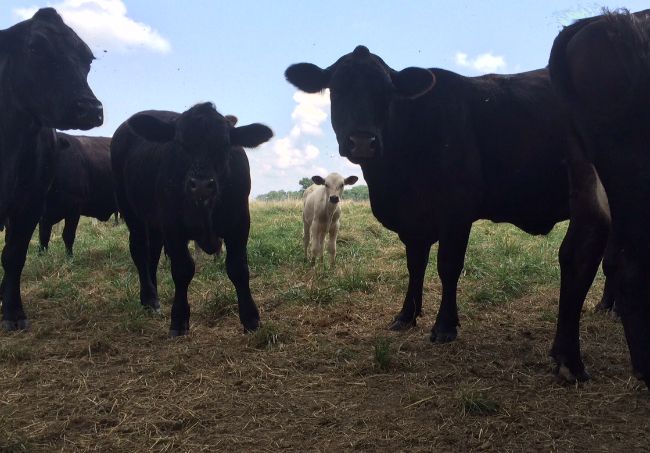 The Petrays enthusiastically answer all of these questions—and more. They tell us about a cow with their herd that is part of a special heritage breed, and about more of their cows on land in West Fork to the north. Their excitement and love for what they do is evident and contagious.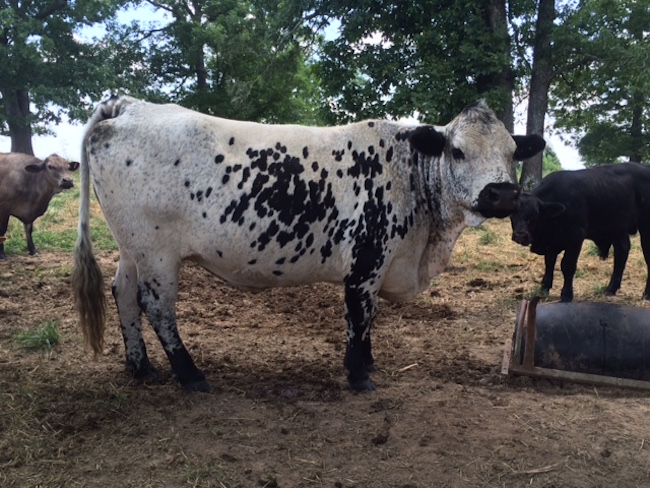 When we reach the field, the cows find us and gather around, almost as if they're showing off. The Petrays point out several calves and the heifers they belong to.
Sometimes those calves are sold for their meat while still young, and then raised as a reserved cow to a family who has purchased it for the beef, which will get to the buyer in about a year and a half. Right now, supply is less than demand at Top O' the Mount. The slow food movement is being lived out here every day; people are eager for the quality product Bart and Pam provide.
To Market, To Market
After checking on their cattle, giving us a scenic tour of the beautiful Ozark hills in the area, and providing my children as good a farm education as the boys can get in one morning, Bart and Pam drive us back down the mountain and lead us on a short drive to the butcher. B & R Meat Processing is only a few miles away. Not only are these cattle born and raised in northwest Arkansas, the meat is processed right down the road and given back to the Petrays who then sell it in Fort Smith and Springdale. I shake hands with the butcher, Scott Ridenour, and listen to Pam tell him what they will need done in the coming weeks.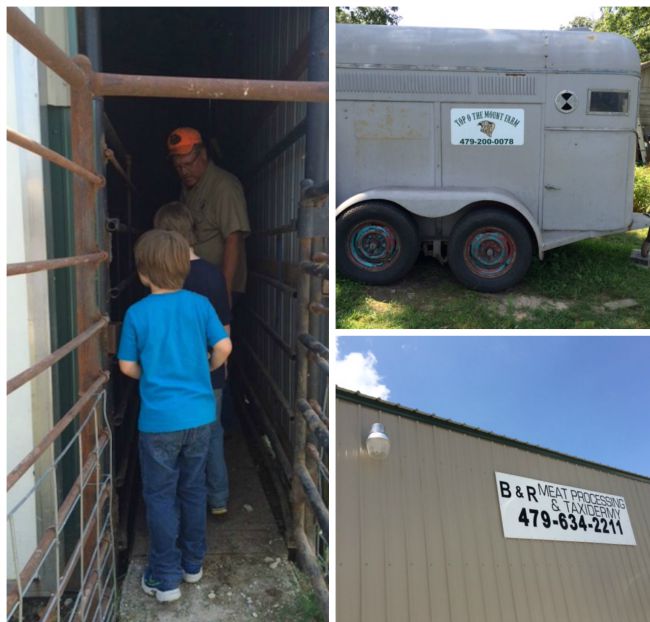 A few days later, my sons and I visited Bart at the farmers market in Springdale and brought home a couple of steaks. We cooked one for dinner the next evening. Our family ate it right up and the boys asked for second helpings as they remembered out loud their field trip to the farm and the Petray's pickup truck and that small group of cattle in that really big field. We have all made a pretty cool connection with some local farmers. This is what it means to know where our food comes from.