The old St. Joseph Orphanage on Camp Robinson Road is now home to the St. Joseph Farm, a unique space where the central Arkansas community can gather to learn and grow.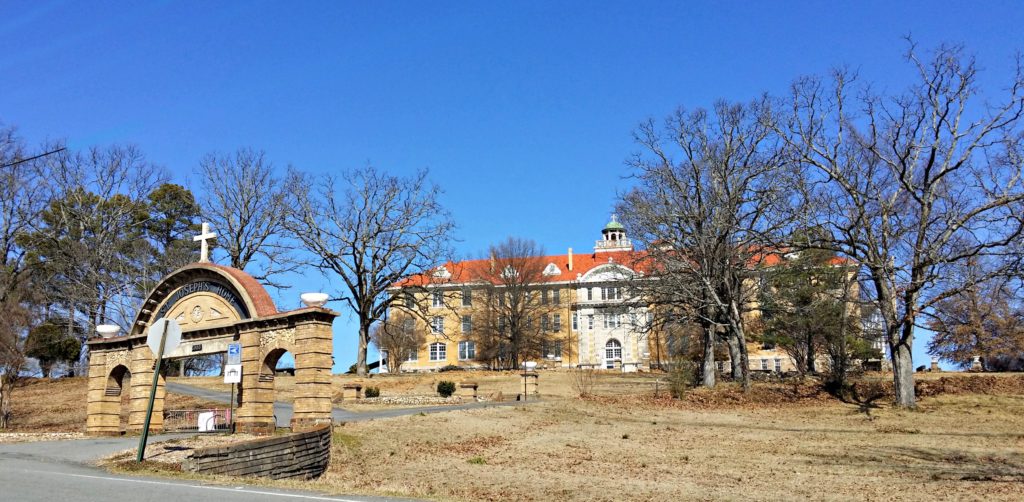 One of my former yoga teachers once encouraged me to play in the dirt. I was having a run of bad luck — losing things, having minor accidents, and forgetting important appointments. She suggested it was because I wasn't grounded. Having my head in the clouds was causing me to be scatterbrained. She suggested I plant a garden, so I did. Getting literally grounded, by digging up the earth, planting herbs, and caring for their needs, did help. My new hobby helped me stay focused and more in tune with the world around me.
Years later, I still enjoy gardening. These days, I play in the dirt at a very unusual and interesting place in North Little Rock. It's the site of my community garden plot, but it's so much more. The old St. Joseph Orphanage on Camp Robinson Road is now home to the St. Joseph Farm, a unique space where the central Arkansas community can gather to learn and grow.
Many people who live in this area don't even know about the old St. Joseph Home. In 1907, Catholic Bishop John Baptist Morris bought 720 acres of farmland to build a home and school for orphans. By 1910, the main building was completed. At 56,000 square feet, the building contained living quarters, classrooms, a large kitchen and dining room, and even a beautiful chapel with stained glass windows. The building itself looks like a villa, not unlike a palatial home you'd see nestled in the Italian countryside. It sits high on a hill, with stunning views of downtown Little Rock, the Arkansas River, and Pinnacle Mountain.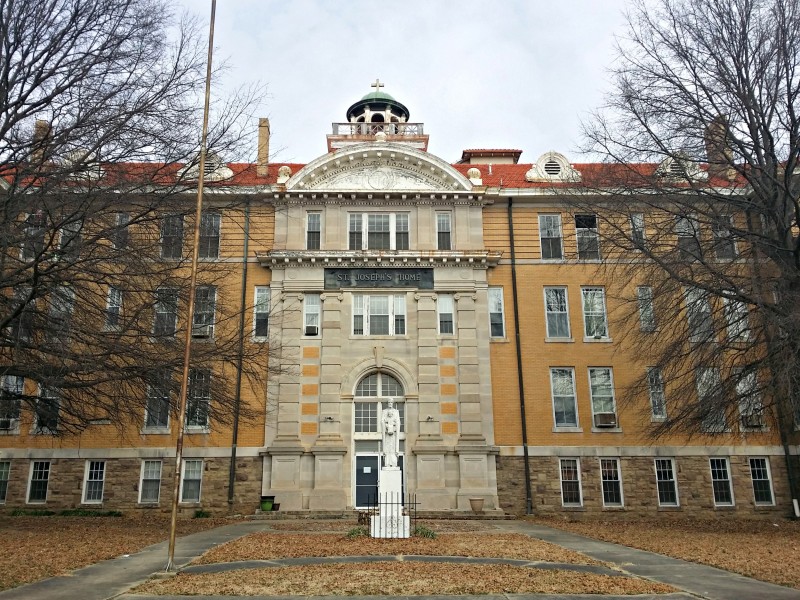 Little has changed about the building itself over the years. But children no longer live and learn there. As the Arkansas foster system was created and expanded, orphanages were no longer needed. By 1997, the daycare and kindergarten that were in operation there moved out. Although the Diocese of Little Rock used the building for retreats and did their best to maintain the structure, in 2013, the Historic Preservation Alliance of Arkansas listed the property as an endangered historical structure.
But today, the building and its surrounding grounds are once again bustling with activity. Last fall, Jody Hardin, an Arkansas farmer and advocate for sustainable agriculture, began working the land and repairing the structures. In conjunction with the St. Joseph Center of Arkansas and the Heifer Seeds of Change Initiative, Hardin is bringing the fallow fields back to life, and is once again planting the seeds of education and self-sufficiency on the property's grounds.
I visit St. Joseph's at least a couple of times a week. I started visiting in the dead of winter, when I first heard about what was happening up there, and wanted to visit with Hardin to satisfy my curiosity. He told me about his plans for a "food forest" that would be planted as a resource to feed the hungry in our community. He talked about his plans to start a goat dairy, and the CSA (Community Supported Agriculture) Shares program that would be housed there. I could feel his excitement as he mentioned the farm-to-table dinners and festivals he wanted to host on the grounds. He showed me the airy spaces on the top floor of the main building that are being used as studios by local artists. He gave me a tour of the classrooms where everyone from students on field trips to professional farmers could gather to learn about the latest agriculture techniques and responsible food production. I was excited to hear about the seasonal farm stand that will open in June. And when he mentioned the community garden plots that would be for lease, I blurted out "Sign me up!"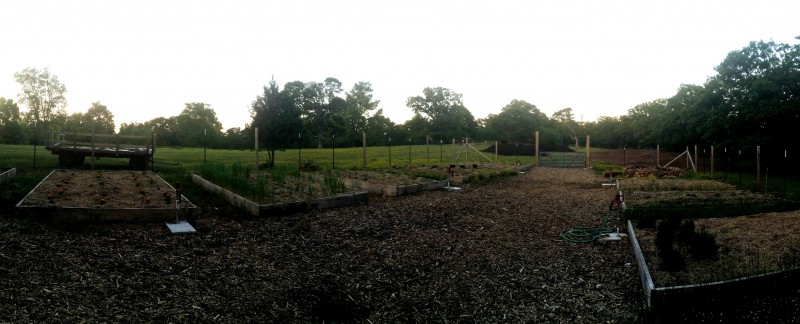 Over the past few months, as I've been tending to my plot, I've had the pleasure of watching the land, and its people, grow and blossom. Every time I go, there's a bustle of activity. As I tend my garden on the weekends, I watch the groups of at-risk youth, members of a work program, who are there doing hard physical labor. I visit with old Mr. Greb, who seems to be a fixture there. He keeps the gardens neat and tidy. I've even had the pleasure of meeting many adults who spent their childhoods as orphans at St. Joseph. To a person, they all remember the place, and their times there, with fondness.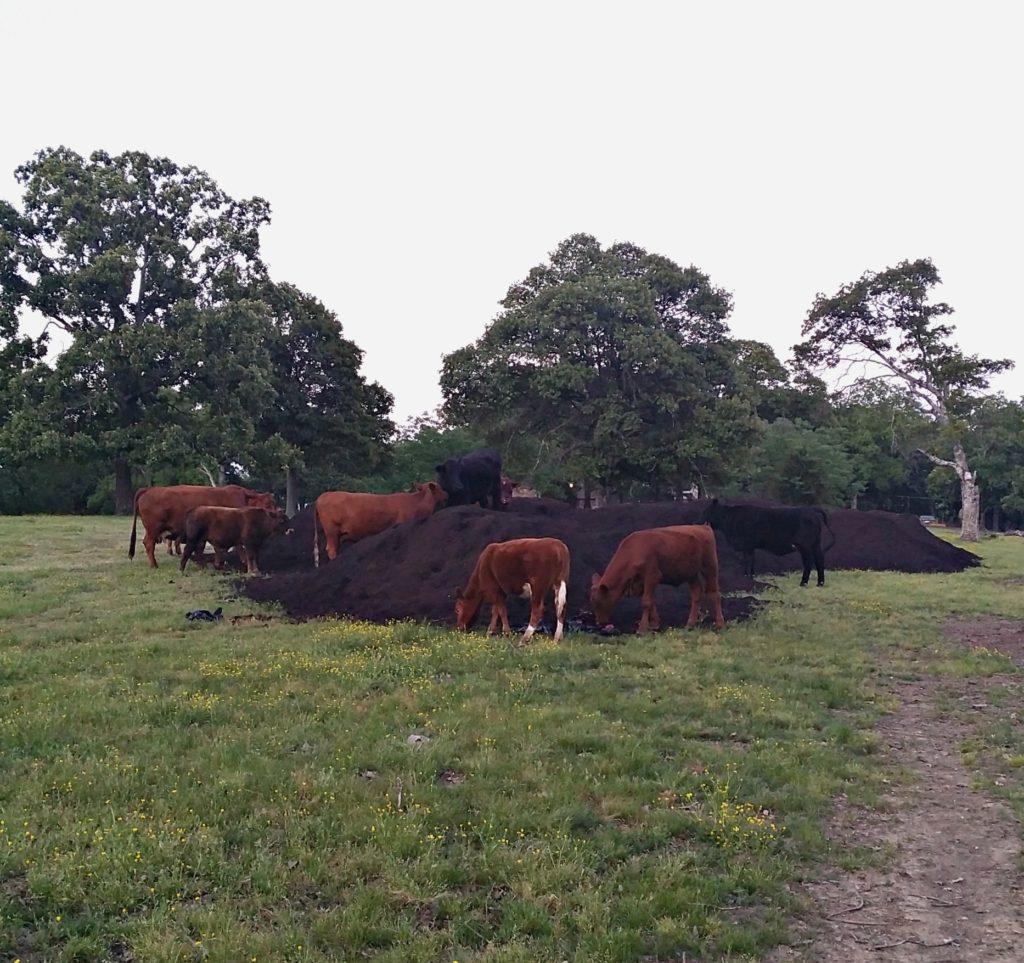 When I'm alone, I enjoy watching the cows roam the fields. They once got into my basil, but I've forgiven them. I often wander the grounds, exploring hidden corners, discovering the many religious icons and statues of saints that still dot the landscape. My favorite time of day to be there is late evening. As the sun sets, it's peaceful and quiet, save for the chattering of birds and squirrels. I look out over the abandoned playground, imagining what it must have been like when kids played there, and looking forward to the days they'll be playing, learning, and exploring there once again.
And once again, I've found myself at a point in my life where playing in the dirt is good for my spirit. At St. Joseph, I get my hands dirty, I sweat, I fix, and I nurture. Being there truly does make me feel grounded and focused.  It's a special place, and I enjoy my time there. Much like the herbs in my garden, the St. Joseph Farm is a work in progress. It's been planted, it's being well-tended, and it's sure to grow big and strong in the future.
The St. Joseph Farm and Education Center is located at 6800 Camp Robinson Road in North Little Rock. More details can be found at www.stjosephfarm.com.