The producers of the show American Pickers announced recently that Mike and Frank will be visiting Arkansas in coming months, news that sent collectors and junkers into a tizzy on social media. For those of us who love hunting for treasure, but don't have the budget (or the time) to travel the country, Prairie Grove, Arkansas is offering up the perfect alternative June 12 and 13 with The Junk Ranch, an outdoor vintage show.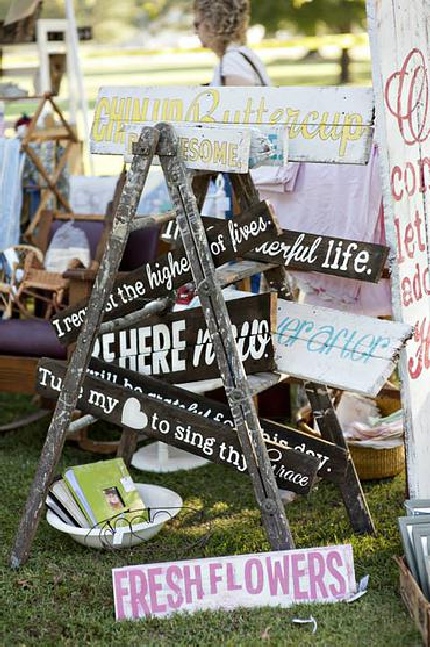 Junk Ranch co-owners, Julie Speed and Amy Daniels, started small, with a couple dozen vendors set up in the yard of a country church in Prairie Grove in the fall of 2013. By the following summer, Julie was purchasing a 40-acre farm – complete with a big red barn – to grow the event. And grow it did. This year's list features over 100 vendors coming from all over Arkansas, Missouri and Oklahoma.
"This year we have expanded our vendor space to nearly double," Amy says, "We've also added one more large tent and we will have a ticket booth!"
According to their website, Amy and Julie look for vendors offering "Vintage, Antiques, Salvage, Reclaimed & Repurposed, Jewelry, Handmade, Boutique Items, Scents for the Home or Body, Plants & Garden Items, Vintage Clothing and lots more."
The number of attendees has grown with each show as well, owing in part to the uniqueness of the venue and vendors. "Our event is different primarily because of the atmosphere," Amy explains, "The venue is on a piece of farm land, which makes it nice to get outside of the city and enjoy the relaxing small-town lifestyle."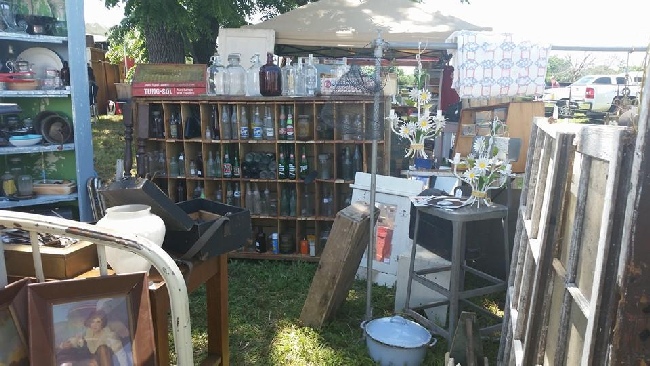 The barn that sits in the middle of the property got a new roof just days before the summer show last year, and this year it has been covered in bright barn-red siding. The little craftsman-style farmhouse on the property has been undergoing renovations as well – but the fact that it had no interior walls didn't stop them from filling it with rusty and repurposed vintage and antique goods last fall. Since many shoppers believe some of the best junk is dusty junk, an unfinished house doesn't detract from the merchandise one bit.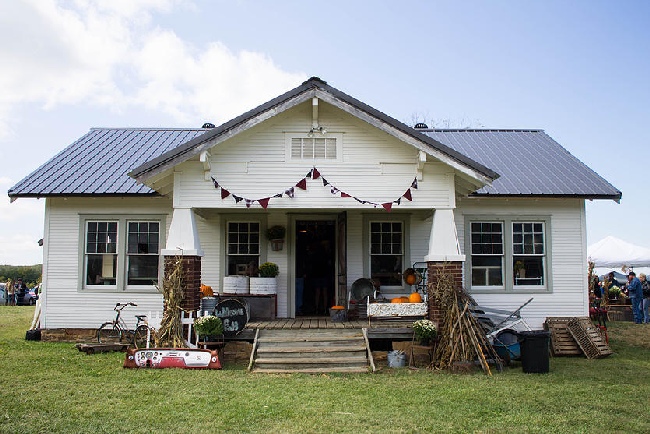 Vendors will set up tents and tables all over the property around the house and barn, offering everything from antique china to rusty chicken nesting boxes to vintage prints, and a whole lot of "in between". The price points are varied enough to appeal to every budget – you can find terrific bargains on vintage linens in one booth, right next to a fair price for a serious antique in another.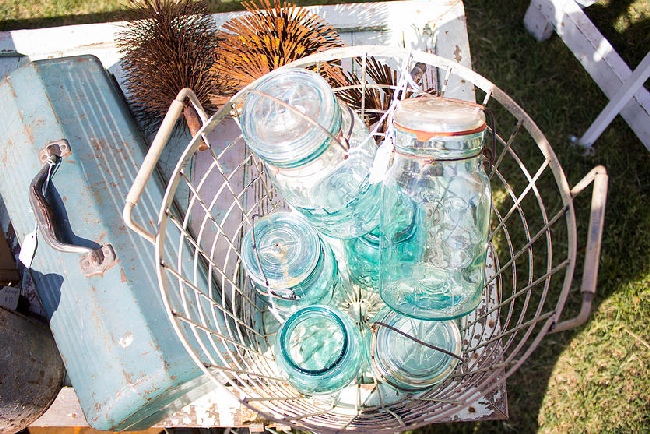 Shara Stacks is a local vendor from just down the road in Farmington. Through her business, Monkeybox Vintage, she sells her adorable wares at a few vintage and flea markets around Northwest Arkansas. She has had a booth at every Junk Ranch since it began, and thinks it is special in the area. "I love the venue and the atmosphere of it all. I love it that people are genuinely happy to be there. Everyone loves to visit and share their purchases with you. I think The Junk Ranch is unique in its location and it's down home feel. It is such a fun weekend!"
Another local vendor is Lara Hightower, of Pretty Quirky. She is also one of the original vendors at the Junk Ranch, and loves that it is a "home grown" show. "I loved the idea of the Junk Ranch from the beginning, because I don't think Northwest Arkansas had anything like it before. I had sold at big sales in Chicago and I knew it was a great way to sell and a wonderful way to shop. From the get-go, Amy and Julie proved to be amazing to work with — amiable, cooperative, and working so hard to make it successful for everyone, whether you are a vendor or a shopper."
In addition to the vendors selling their wares, food trucks and live music will be on site to entertain shoppers, and to keep kids happy and spouses from getting antsy while you shop. There are plenty of spots to stop and rest and enjoy a snack (or lunch!) before going around again. We all know you don't really see it all on the first go.
Where: 11195 Centerpoint Church Road, Prairie Grove, Arkansas
When: Friday and Saturday, June 12 and 13. 1pm-8pm on Friday, 9am-5pm Saturday.
Entry fees are $8.00 Friday for the early shopping event (keep your ticket for free re-entry on Saturday!), and $4.00 Saturday. Kids 12 and under are free!
Follow The Junk Ranch on Facebook and Instagram for sneak peeks and chances to win free passes for you and a friend.
See you there!