Start with some country, a bit of bluegrass and add in some Celtic music, then throw in an afternoon of fairytales and some Peter Pan and you have a recipe for fun and entertainment for the weekend of January 21 – 24 in Arkansas.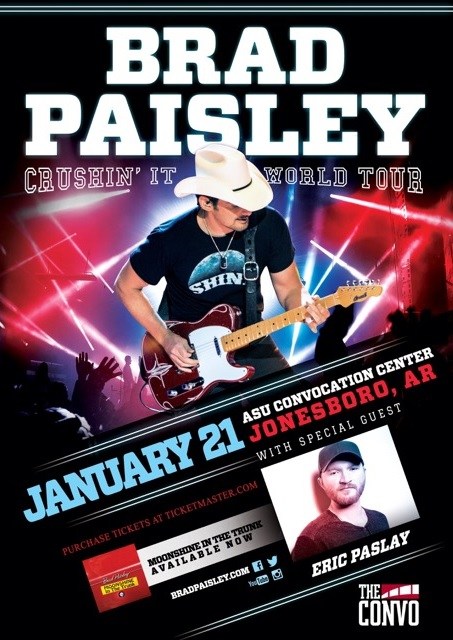 Brad Paisley in Concert – Jonesboro
Country artist Brad Paisley is set to perform at the Arkansas State University Convocation Center tonight, Jan. 21, 2016. Brad Paisley and his Crushin' It World Tour 's name is a reference to Paisleys hit single, Crushin It, off his 2014 album Moonshine in the Trunk. Paisleys opening acts will be Cam and Eric Paslay. Ticket prices range between $32.75 and $65 and can be purchased at the Convocation Center box office or online at Tickets.Astate.edu orTicketmaster.com.
January 21, 2016
ASU Convocation Center
Jonesboro, AR
Tickets.Astate.edu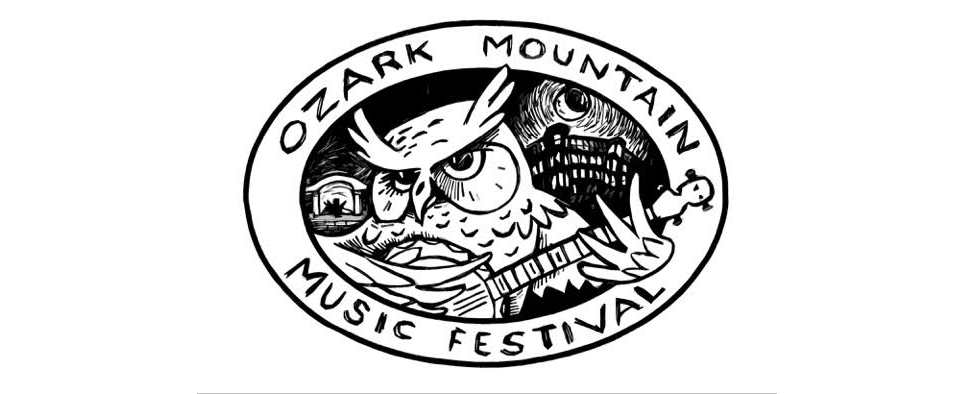 3rd Annual Ozark Mountain Music Festival – Eureka Springs
Touted as Eureka Springs' next great festival, the Ozark Mountain Music Festival (#OzMoMuFest) is an Ozark Mountain fusion of Bluegrass, Folk, American Roots music with a festival lineup that includes multiple stages and lively music all day long, just indoors. Eleven acts over four days! Sponsored by the 1905 Basin Park Hotel.
January 21 – 24, 2016
Basin Park Hotel
Eureka Springs, AR 72632
www.ozarkmountainmusicfestival.com/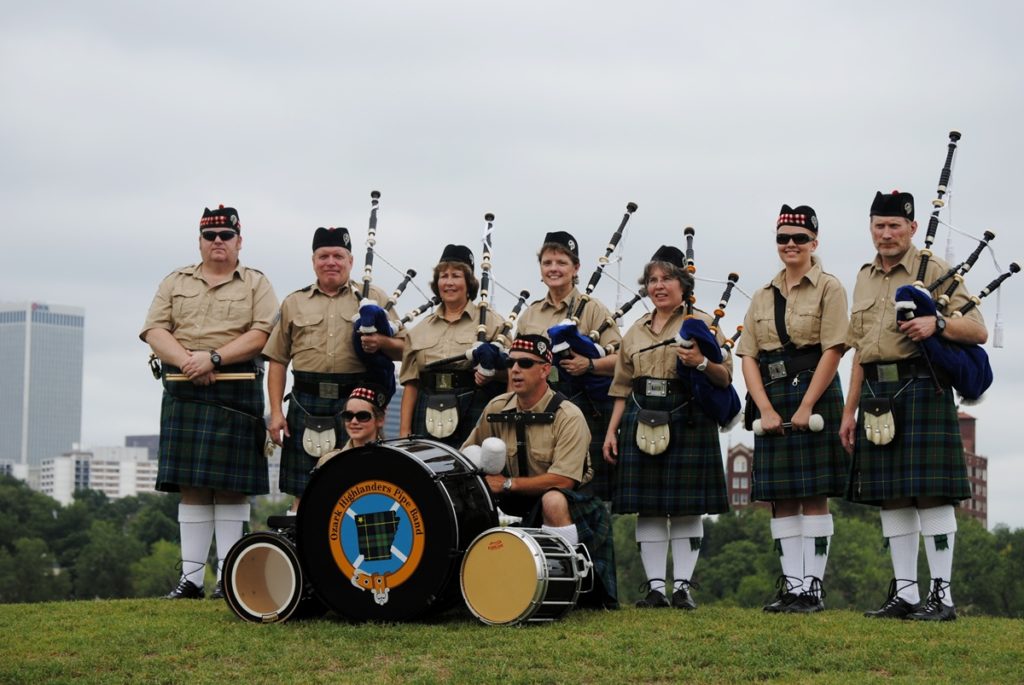 33rd Annual Burns Night – Fayetteville
The evening celebrating Scottish culture includes a dinner featuring traditional Scottish food, a performance by The Bagpipe Band, other Celtic music, and a remembrance of the poet Robert Burns. Reservations are required.
Saturday, January 23, 2016
St. Paul's Episcopal Church
Fayetteville, AR
Admission: $30
www.ozarkhighlanders.org

Jupiter and Beyond – Fort Smith
The Fort Smith Symphony presents exceptional music for chamber orchestra that will delight and astonish the audience. We begin the evening with Beethoven's Overture to "The Creatures of Prometheus." Theresa Delaplain, Principal Oboist of the Fort Smith Symphony, is the soloist in the rarely heard Martinu Oboe Concerto. The evening ends with Mozart's Symphony No. 41, "Jupiter."
Saturday, January 23, 2016
ArcBest Corporation Performing Arts Center
Fort Smith, AR 72901
Admission: $43 & $38 adults, $20 & $25 students
www.fortsmithsymphony.org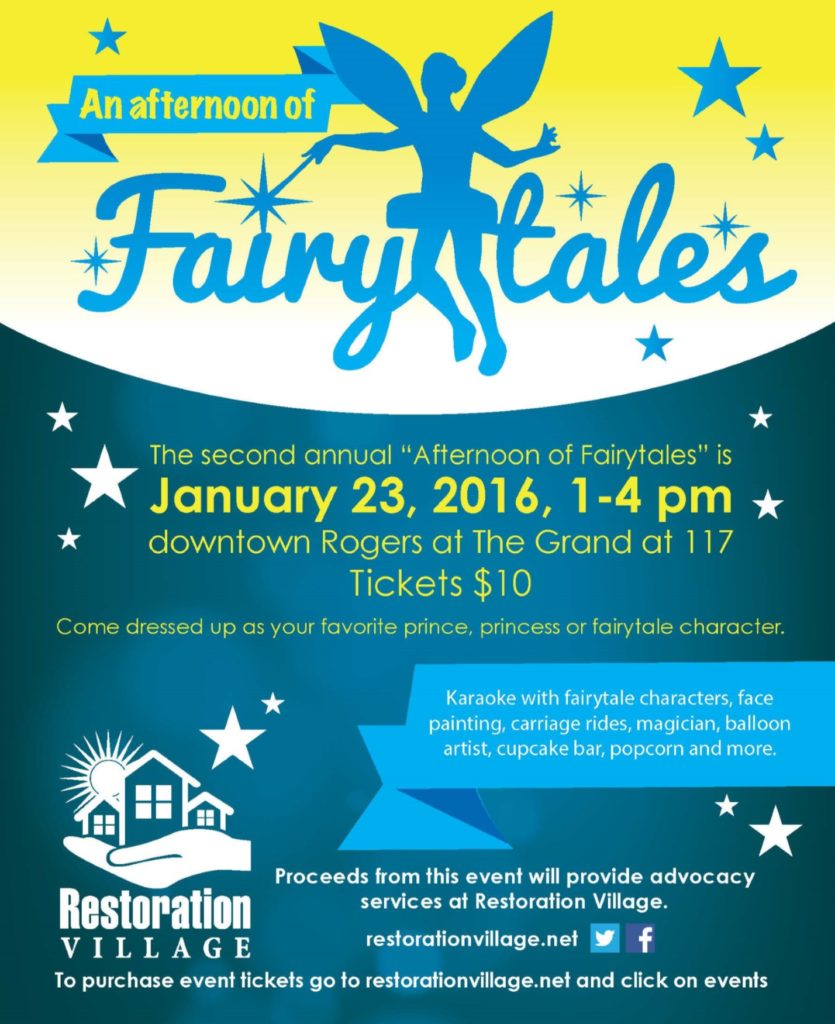 An Afternoon of Fairytales – Rogers
Restoration Village will hold a fundraiser to support the Northwest Arkansas women and children it serves.  During "An Afternoon of Fairytales" kids will get to meet Strike, the Northwest Arkansas Naturals mascot; take a carriage ride; do face painting; watch a magic show; and participate in other activities. Kids are encouraged to come dressed as their favorite fairytale characters. It starts at 1 p.m. over at "The Grand at 117" on 117 W. Walnut St. in downtown Rogers. Tickets cost ten dollars and the donations benefit therapy programs at Restoration Village, which opened its doors in 1989 to provide long-term housing for women and kids during times of crisis.
Saturday, January 23, 2016
1:00 – 4 p.m.
Downtown Rogers at The Grand at 117
http://www.restorationvillage.net/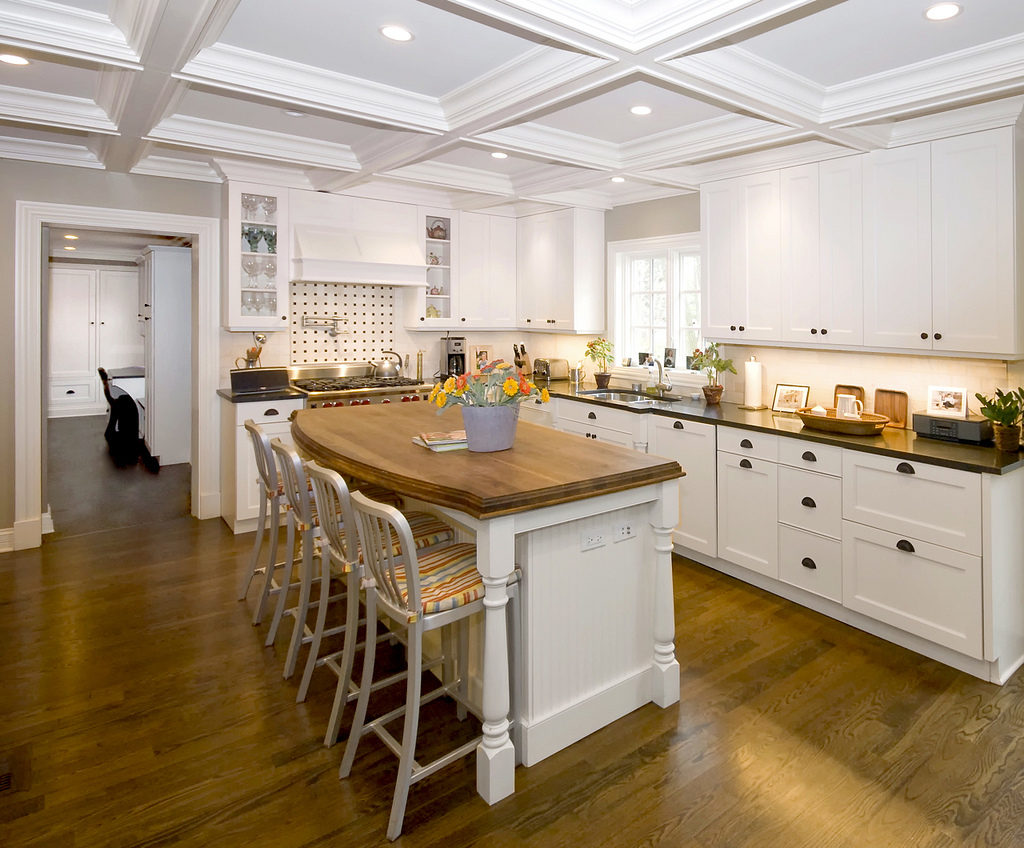 Hot Springs Home & Outdoor Show– Hot Springs
Vendors will present the latest and greatest in landscaping, windows & doors, painting, cleaning, siding, electronics, lawn mowing, hot tubs, pools, energy savings plumbing, etc. If it goes in, on or outside your home, you will find it at the 2016 Hot Springs Home & Outdoor Show!
January 22-23, 2016
Hot Springs Convention Center
Admission: $5
Children free with paying adult otherwise 12 and under are free
www.myhotsprings.com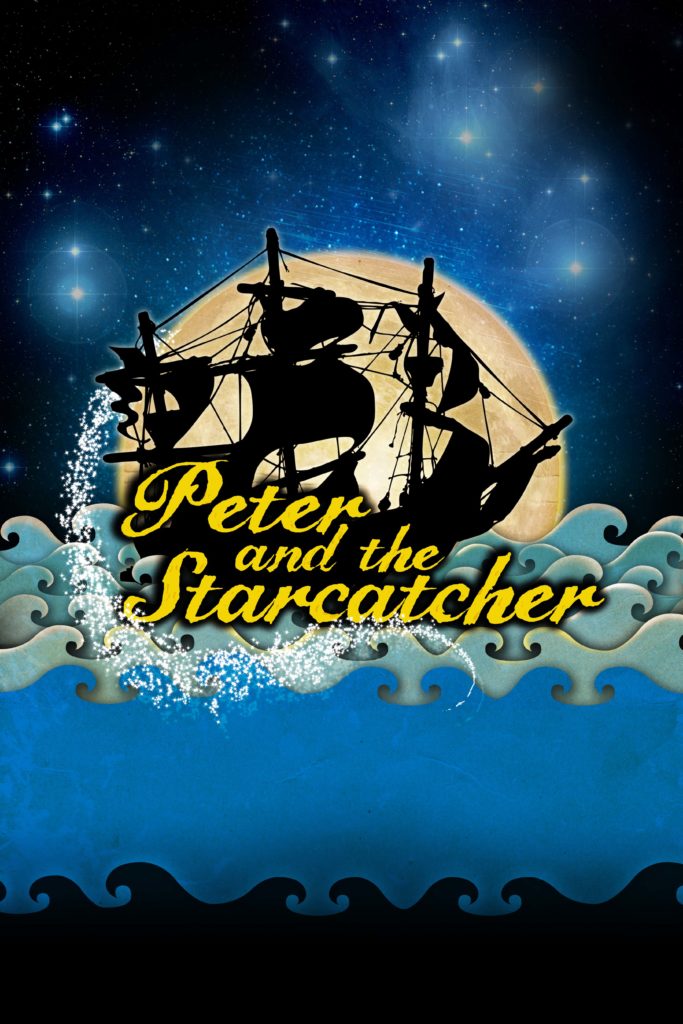 Peter and the Starcatcher at The Rep – Little Rock
Think you know all there is to know about Peter Pan? Think again.
In this swashbuckling prelude to J. M. Barrie's fantasy classic, the secret history of the Boy Who Would Never Grow Up is revealed with theatrical panache. Based on the popular Dave Barry books, and mixing British pantomime with playful elements of childhood make-believe, this raucous adventure journeys into the forgotten realms of the imagination filled with mermaids, fierce natives, pirates and magical starstuff.
Arkansas Repertory Theatre
January 22 – February 14, 2016
Little Rock
http://www.therep.org/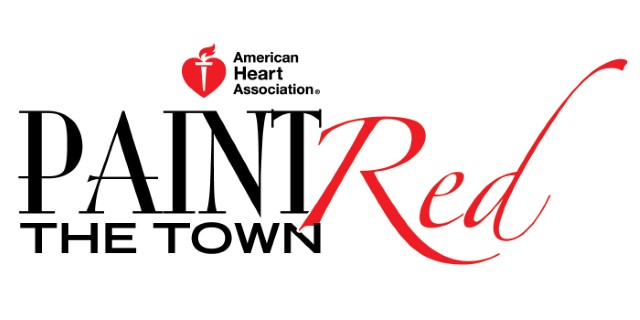 Paint the Town Red – Fayetteville
The American Heart Association's 15th annual Paint the Town Red event supports the fight against the nation's No. 1 and No. 5 killers – heart disease and stroke.  Paint the Town Red promises to be an evening of fun and passion, bringing community and philanthropic young professionals together in support of the Association's mission: building healthier lives free of cardiovascular diseases and stroke.  Music by Almost Famous, silent and mobile auctions, a wine pull and eight unique lounge areas at the Fayetteville Town Center and it all benefits the Association! Patrons will be able to sample foods from local restaurants including: Ella's, Houlihan's, IDK? Café, Mojo's, Noodles and Zoe's Kitchen.
Saturday, January 23
7-11 p.m.
Fayetteville Town Center
Admission: $100
NWAPaintTheTownRed.Heart.org
Must be 21 to attend.