Arkansas possesses her own special set of fashion traditions. Some are well known, such as the phrase, "The higher the hair, the closer to God." Others are subtler, like the concerned expression Grandma might wear when she asks why you didn't put on your lipstick before going to the hardware store. Folks wear colorful cowboy boots to eat at fancy restaurants, and no one would ever dream of wearing a drab shade on Easter Sunday. Southern fashion rules, even if they aren't discussed, are alive and well here in the Natural State. Today we'll explore a few.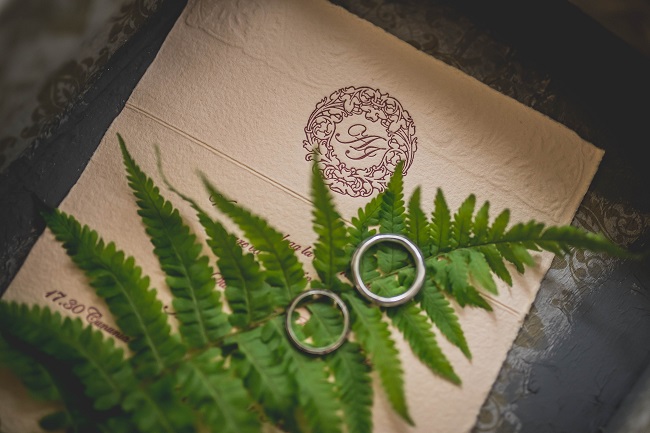 Monograms
As southerners grow up, they're accustomed to hearing grandma yell "don't use the good towels" when they use the restroom while visiting. And dollars to doughnuts, grandma's "good towels" are monogrammed. The first monograms can be traced back to 350 BC when Greek cities issued coins with the first two letters of the city's name. As time went on, monograms symbolized the royal and wealthy members of society. Embroidered on linen, embossed on stationary, and stamped on luggage; the monogram is a piece of history in and of itself. So why do southerners love their monograms so much? It's likely because of our love of family and tradition. We are a sentimental bunch, and there's nothing quite as sentimental as our grandmother's "good" wedding towels.
All the Color
All my life I've heard the phrase "when in Rome" in reference to fitting in with the local customs. So, my best advice to anyone visiting the Natural State is simple: when in Arkansas, wear something colorful. Depending on the Razorback game schedule, that "something" should also probably be red. Ask most Arkansans and they will tell you, "Black dresses are for funerals." Whether it's a floral sundress, a bright yellow cocktail dress, or a flowy turquoise top with jeans, Arkansans always lean toward the colorful side of fashion.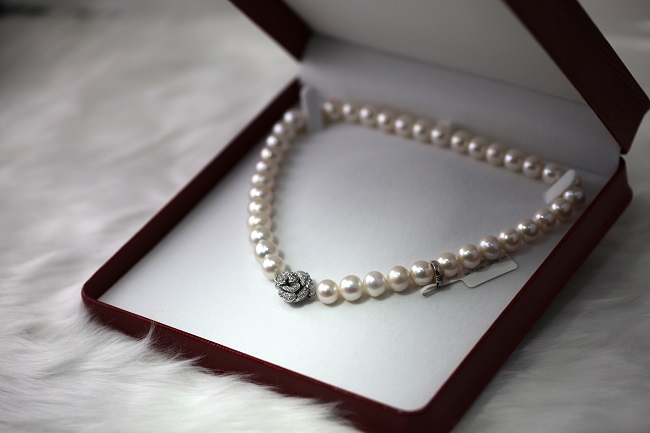 Pearls
A piece of jewelry that defines sophistication and ladylike class, I still cherish my grandmother's pearls (a set of champaign hued, cultured pearls given to her post-WWII by my grandfather). These regal gems will always be a staple for Arkansans. Pearls were discovered in Arkansas rivers hundreds of years ago, and when pink pearls were found in the White River in 1888, their rarity led to the Arkansas Pearl Rush. Shanty towns sprung up, full of pearl-hunters, and buyers traveled from New York and San Francisco to purchase the rose, gold, blue and green pearls found here in the Natural State. By 1905 the Pearl Rush was over, but Arkansans still love their pearls.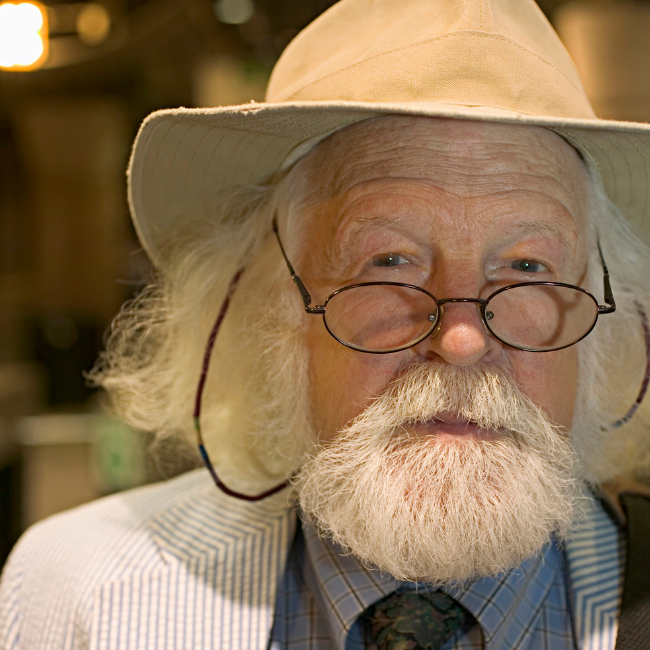 Seersucker Suits
Arkansans owe a debt of gratitude to New Orleans clothier Joseph Haspel. In 1909 he began making suits out of seersucker fabric, giving men a far more comfortable clothing option given the lengthy hot and humid summers. The word "seersucker" comes from Persian roots, combining the words sheer and shakar (meaning "milk and sugar"). This likely was to describe the woven appearance that resembles milk combined with the bumpy texture of sugar. And while seersucker suits (especially pinstriped patterns) are popular among the menfolk, this type of fabric lends itself to everything from shorts to dresses to curtains.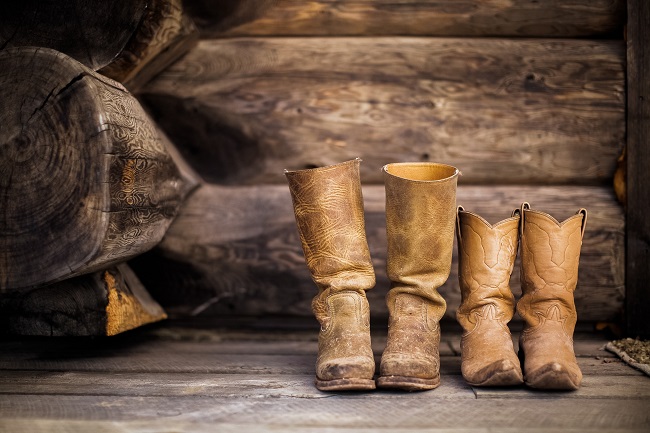 Boots
The American-style cowboy boot originated during the cattle drive era, around 1886. Wellington boots were made nearly obsolete by the south's love of the cowboy boot, a shoe which proved not only hardworking but also a little fancier in appearance (fashion magazines from the mid-1800s show boots with topstitching and geometric design elements). Today they're worn by Arkansans who work cattle, ride in the rodeo, work in an office, or like to go two-stepping on a Saturday night.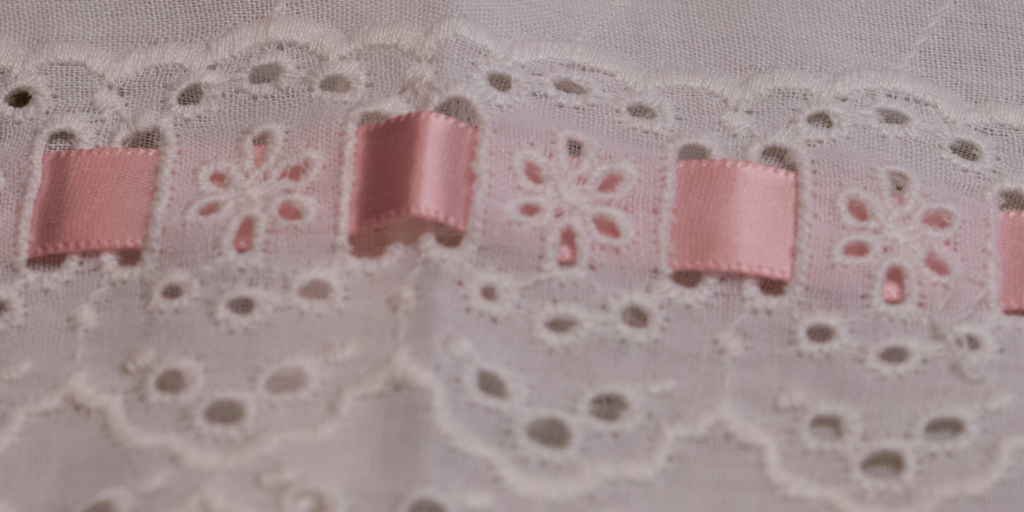 Eyelet Lace
"Broderie Anglaise" is a French term meaning English Embroidery, and it is a technique that originated in Eastern Europe during the 16th century (likely the Czech Republic). A whitework technique involving embroidery and cutwork, it was popularized in England during the Victorian era. Characterized by oval holes called "eyelets," these fabric patterns can be simple or intricately incorporate flowers and vines. This fabric was resurrected into popularity during the 1950s (Brigitte Bardot wore an eyelet dress for her wedding). Its popularity in the south is legion, and given our cultural propensity for all things detailed and ladylike; it's no surprise. From eyelet lace baby dresses worn at baptisms to simple white tops worn to a luncheon, you'll likely see "broderie Anglaise" often when out and about in Arkansas.
Big Hair
The concept of "big hair" isn't a new one. Marie Antoinette and her French court were creating giant hair sculptures long before the southern pageant-hair culture existed. Not only did Marie and her ladies askew any notion of "minimal" hair, they created large bouffant hairstyles complete with ribbons, flowers and figurines. And while Marie isn't exactly an Arkansas fashion symbol, we still ascribe to the "bigger is better" notion. I've always suspected that Arkansan women's devotion to big hair has some historical connection to the almost year-round humidity in our state. Personally, I've tried to have glossy straight hair when it's 80% humidity out of doors, and it never ends well. Pass the hot rollers, please.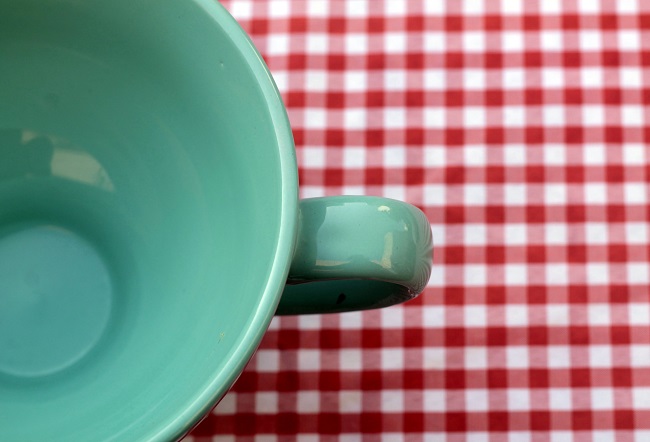 Gingham
While just as likely to be found swaying in the breeze of a kitchen window, or covering your aunt's favorite chair, gingham is most commonly seen as a standard uniform for southerners. Acclaimed by many as the most versatile print of all time, this is a beloved pattern the world over, but especially here in the south. Gingham is thought to have originated in its namesake town of Guingamp in Brittany, France. By the mid-18th century, this fabric was produced in bulk by the mills in Manchester, England. Used the world over for everything from shirts to school uniforms, Americans latched onto this fabric, and it became synonymous with the practical country-style life of those in the south. Here in Arkansas, you'll find gingham dress shirts (not to mention skirts and tablecloths) aplenty, whether making a Target run or sitting in an office building.
Lipstick
After living in other parts of the country, I've concluded that Arkansas women generally put more effort into their makeup for a simple grocery store run than most women muster for church or a board meeting. And the most integral part of the southern "putting on your face" process is lipstick. Lipstick has been around for about 5,000 years, dating back to Cleopatra who crushed bugs to create her favorite shade of red. Interestingly enough, in ancient Egypt, lipstick was used to show social status rather than gender. The Chinese made their lipstick from beeswax, and Elizabeth I was famous for her stark white powdered face and red lips. Fast forward several hundred years and lipstick wearing is still alive and well, especially here in Arkansas. Ranging from bright red to baby pink, southern women pride themselves on their ability to go about their daily errands looking their very best.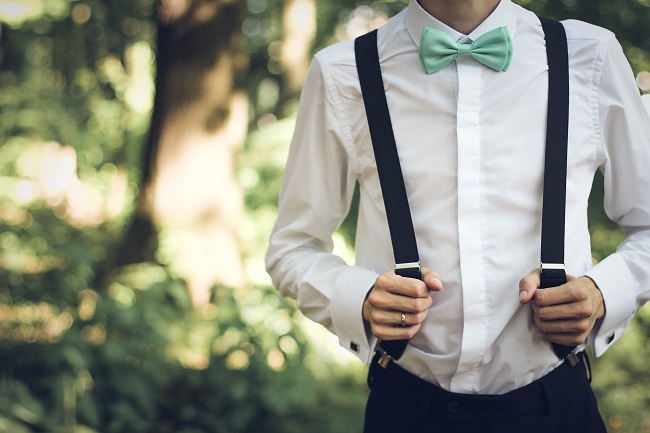 Bow Ties
While bow ties are beloved the world over, they are a quintessential hallmark of the Arkansas dress code. Whether it's Easter Sunday, or a Friday night dinner out with a date, the bow tie makes repeat appearances below the Mason Dixon line. During the 17th century, Croatian mercenaries wore scarves around their necks in the earliest form of a bow tie. This style was then adopted by the French (known as a cravat) and eventually became the modern bow tie. According to Warren St. John of The New York Times, "Wearing a bow tie is a way of broadcasting an aggressive lack of concern for what other people think." It's no wonder that southerners have a propensity for this historic piece of fashion, as it symbolizes a sort of Old-World charm, and here in Arkansas, we maintain a love for all things historic and a tiny bit rebellious.