The new contemporary art museum and performance venue planned at the site of the former Kraft Foods factory in Downtown Bentonville is on track to open in 2020, officials said at a press event held Thursday in Bentonville.
The facility, announced in 2016 and given its name in the fall of 2017, will be called The Momentary and will be a satellite of Crystal Bridges Museum of American Art.
The Momentary, however, will focus on "visual, performance, and culinary discovery" with an emphasis on contemporary art. Once complete, the facility will also include studio space for resident artists, restaurant space, green space for concerts and events, and a rooftop bar.
"While Crystal Bridges provides that deep historical context in a museum setting, The Momentary will have a much more experimental feel," said Crystal Bridges executive director Rod Bigelow. "It encourages visitors to interact and get engaged in different ways, to have those conversations about the art-making project process, all toward the goal of extending the story of American art through today, in our moment."
The design phase of the project was completed on schedule, officials said, and the construction phase has begun. Also during the press event, a video was unveiled showing more of the vision for the finished product and highlighting some of the design features of the facility.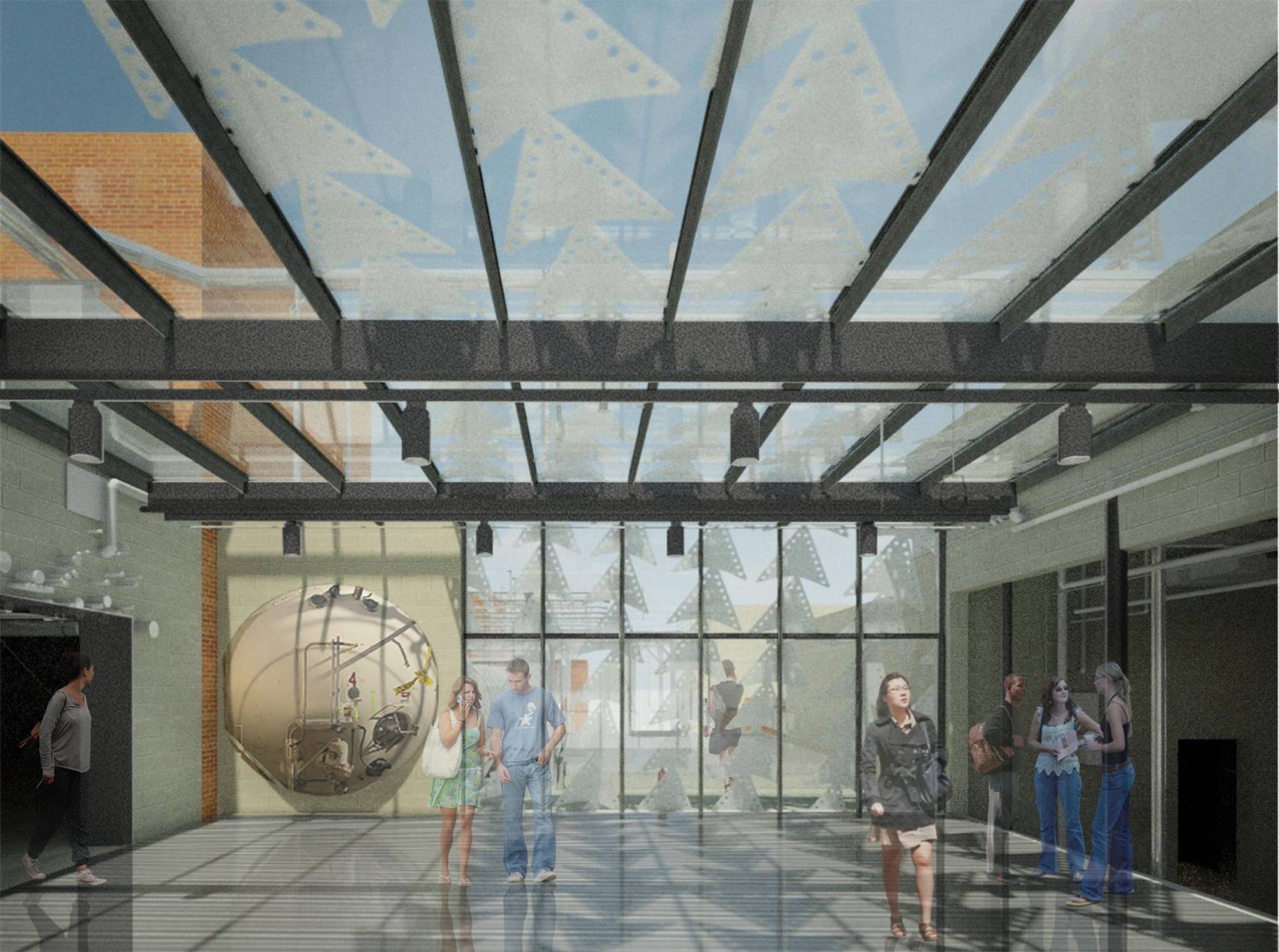 Rendering of The Momentary
"The Momentary encourages an experimental approach with the flexibility and space for artists to engage with the community and each other in meaningful and unexpected ways," said Momentary director Lieven Bertels. "By preserving the industrial integrity of the architecture, we are embracing the history of the building."
Bertels announced that Native American artist Addie Roanhorse will be creating the first piece of art for the facility. The site of the Momentary was once hunting grounds for Native Americans, Bertels said, and commissioning a Native American artist to create the first piece of art makes sense for the museum that wants to embrace the history of the region.
"Before this (land) was a dairy plant, it was an apple orchard, and it had been since Arkansas was formed as a state around the 1830s," Bertels said. "A before that, it was Osage Nation hunting grounds for the Osage peoples from what is now Oklahoma that would come and hunt here for at least half of the year. We want to reflect all of those layers of our history."
Roanhorse will create a design to adorn a large glass facade on the facility that is inspired by an arrow pattern woven by her ancestors for centuries.
"This (design) is something that my ancestors did 300 years ago, and our generations today are still weaving this same pattern," Roanhorse said.
A new logo was also unveiled at the event that, coincidentally, features arrows of a different type.
Continue Reading at Fayetteville Flyer