It was announced this morning that Siloam Springs is one of 5 cities in the running to be the featured community for Season 3 of the Hulu show, Small Business Revolution. One small town is chosen from a week-long public voting for a "makeover". The show invests $500,000 in time, material and business expertise to help the Main Street come back to life, continue to thrive or re-invent itself. There's no denying that any small town could do a lot with $500,000 and this is very exciting news for Siloam Springs!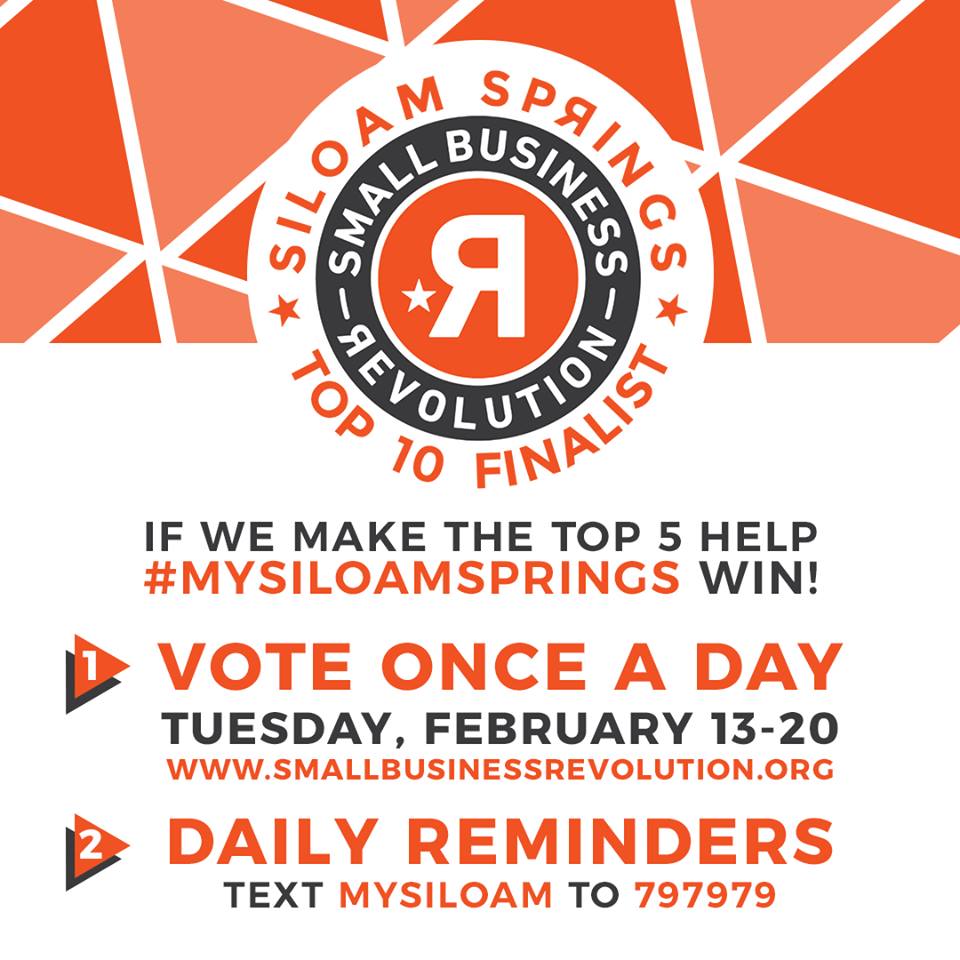 If chosen, this would be a wonderful opportunity for Siloam and would be great publicity for the Main Street movement here in Arkansas. But, we need your help Arkansans!  Again, the winner is chosen based on the number of votes. You may vote once per day through Feb. 20. PLEASE make sure and vote today and every day and help spread the word.
According to Main Street Siloam: "In recent years, the community has come together to focus their passion on developing and supporting small businesses that make up their downtown. There's a unique mix of historic and diverse downtown businesses, an evolving demographic makeup of the community, several larger corporations that are beginning to invest in Siloam Springs to retain top talent – and they're all working in unison. Whether they've been around for half a decade or half a century, everyone is dedicated to making Siloam Springs one of the best small towns in America – and they're hoping the Small Business Revolution can help."
To vote – go to this link: http://www.smallbusinessrevolution.org/
Visit the Siloam Springs Main Street Facebook page and start sharing.
Good luck Siloam, we are behind you ~ Onlyinark!
Header Image courtesy of  Feyerabend Photoartists and Main Street Siloam Springs.