UA-Pulaski Tech's Culinary Arts and Hospitality Institute will host its 12th Annual Diamond Chef Arkansas, the school's crown jewel event featuring a cooking competition between six local standout chefs. The event takes place on Thursday, April 11 from 6 p.m.–9 p.m. at 13000 I-30 Frontage Road in Little Rock. This year's competing chefs are Amanda Ivy (Low Ivy Catering), Brandon Douglas (Green Leaf Grill), Jordan Davis (Chenal Country Club), Jamie McAfee (Pine Bluff Country Club), Izaak Winter (Yaya's Euro Bistro), and Joseph Coleman (Little Rock Marriott).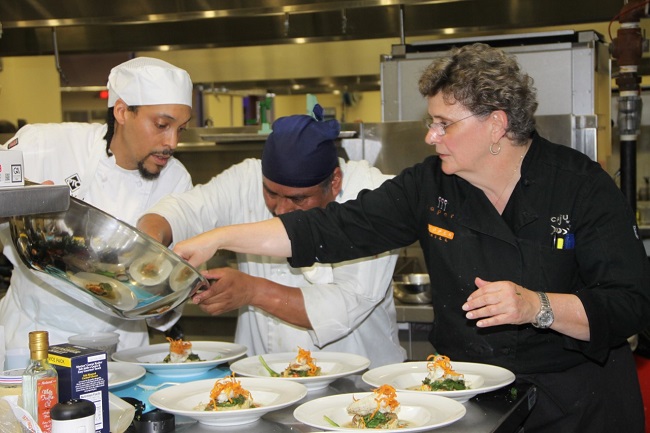 The competition, modeled after the popular Food Network shows Iron Chef America and Chopped, centers on a mystery ingredient revealed at the start of each round. This ingredient must be prominently featured in the courses prepared by each chef. Competing chefs will have a fully-stocked pantry at their disposal. And they are allowed to bring two sous chefs to help with food preparation.
"There is a fantastic line-up of chefs competing this year," said Todd Gold, Diamond Chef co-founder and UA–Pulaski Tech Dean of Culinary Arts and Hospitality Management. "The judges will have their work cut out for them declaring a winner."
Judges will grade chefs on creativity, taste, and preparation.
Tickets are $150 per person and proceeds benefit UA-PTC students and programs. For tickets or more information, visit www.uaptc.edu/diamondchef or call Adora Curry at 501.812-2771 or email acurry@uaptc.edu.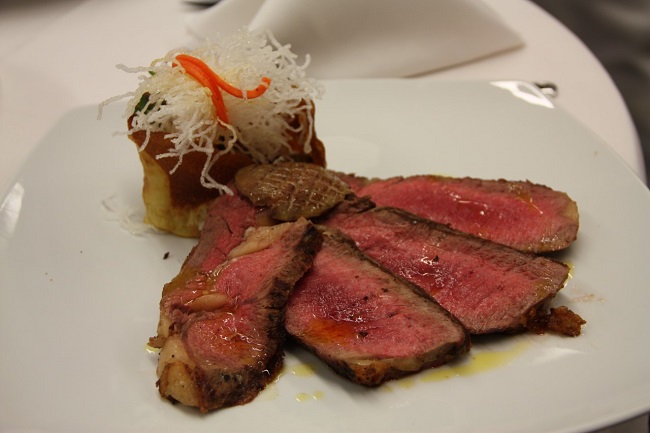 Guests not only get to witness a dynamic, fast-paced cooking competition, but will also participate in activities throughout the state-of-the-art culinary facility, while enjoying fine wines, signature cocktails, and fine foods from around the world at themed Culinary Creations Stations. These stations include: "Sugarland" by Chefs Jan Lewandowski, Chocla Lea and Cathy Kincaid, "Tasting the Titanic" by Chef Robert Hall, "The British are Coming" by Chef Suzanne Campbell, "The Battle of New Orleans" by Chef Rob Best, and "Pretzelmania!" by Chef Billy Ginnochio.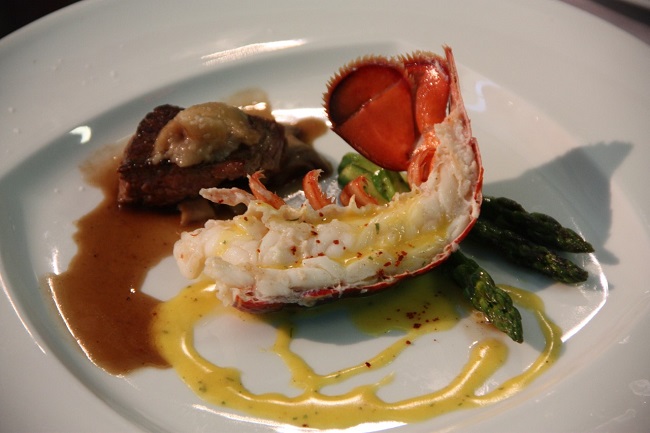 There are even live and silent auctions, with culinary and hospitality items up for grabs. This year's feature item is a vacation package to a private home in the countryside of Nicaragua, with a friendly staff to cater to your every need.
Diamond Chef Arkansas 2019 Chairman is Robert Klein, co-founder of The Property Group. He began selling real estate in 2007 and quickly established himself as one of the top-selling brokers in Central Arkansas.
Klein also serves as a member of the UA–Pulaski Tech Foundation board of directors. "We are very excited to have Robert serve as our event chair," said Shannon Boshears, UA – Pulaski Tech Foundation Executive Director. "Robert's leadership skills and charismatic personality are sure to make the 12th year of Diamond Chef nothing less than spectacular!"
Photos courtesy of UA-PTC