Winter has arrived, and social media is blowing up with folks sharing colorful descriptions of the frigid temperatures we're experiencing in Arkansas. But for a few hours last Saturday, one place in Springdale was warm and toasty, full of smiles and friendly faces. For a little while, at Shiloh Museum of Ozark History's "Cabin Fever Reliever," we forgot that water bottles were freezing in our cars.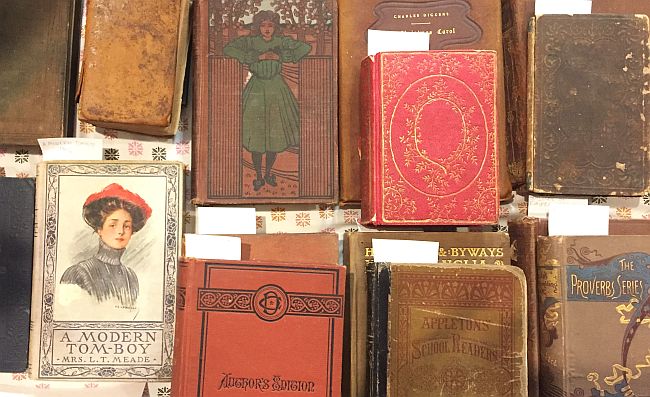 For many years, the Shiloh Museum hosted a holiday open house annually in December. But when installation of a new roof in 2008 required the museum to close for several months, including December, they planned a celebration of the new year the following January instead. That event was a success, so the decision was easily made to keep it going.
The name of the event wasn't hard to settle on, according to Susan Young, Outreach Coordinator for the museum.
"People enjoyed having one less thing to attend in December, and January is typically a pretty quiet month event-wise. Folks are looking for a reason to get out of the house (cabin fever!). So, we decided to drop the December open house for good and make the January event our annual tradition, calling it the 'Cabin Fever Reliever.'"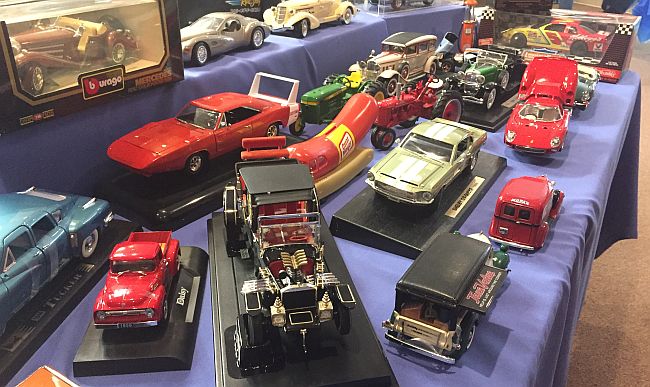 That first year, and again in 2010, the event featured a program put on by local school children, crafts, and a history talk. In 2011, the Museum's director had the idea of inviting local collectors to display items from their collections. That change also proved to be popular with attendees, so they decided to stick with that theme ever since.
Most collectors can appreciate the attraction of displaying the items they've hunted and collected over many years, and sharing stories of the pieces, the adventures they took to find them, and the history they hold. In addition to the enjoyment of talking to other collectors about the thrill of the hunt, the Cabin Fever event includes a contest, decided by the votes of attendees, for the "Favorite Collection" award. The winner receives $25 and bragging rights.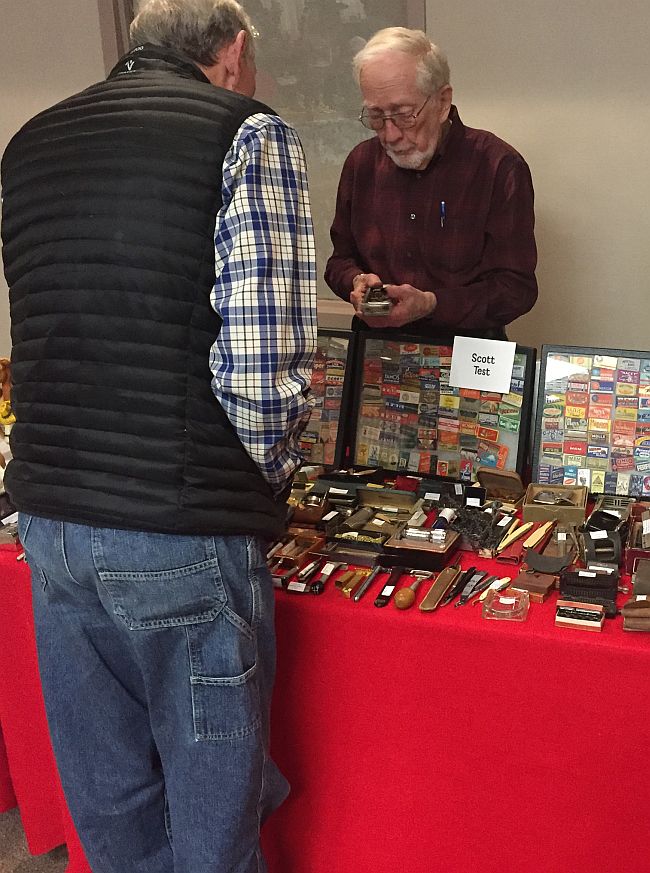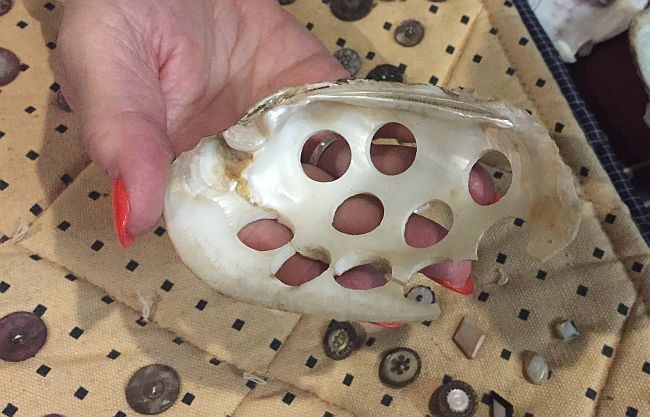 At Saturday's event, attendees were able to look at and learn about collections of baskets, shell buttons, die-cast model cars, Raggedy Ann and Andy dolls and books, items displayed by the Scandinavian Society of Northwest Arkansas, Breyer horses, and a colorful collection of stuffed animals displayed by one of this year's youngest participants. And that was only a fraction of the items on display on tables around the room.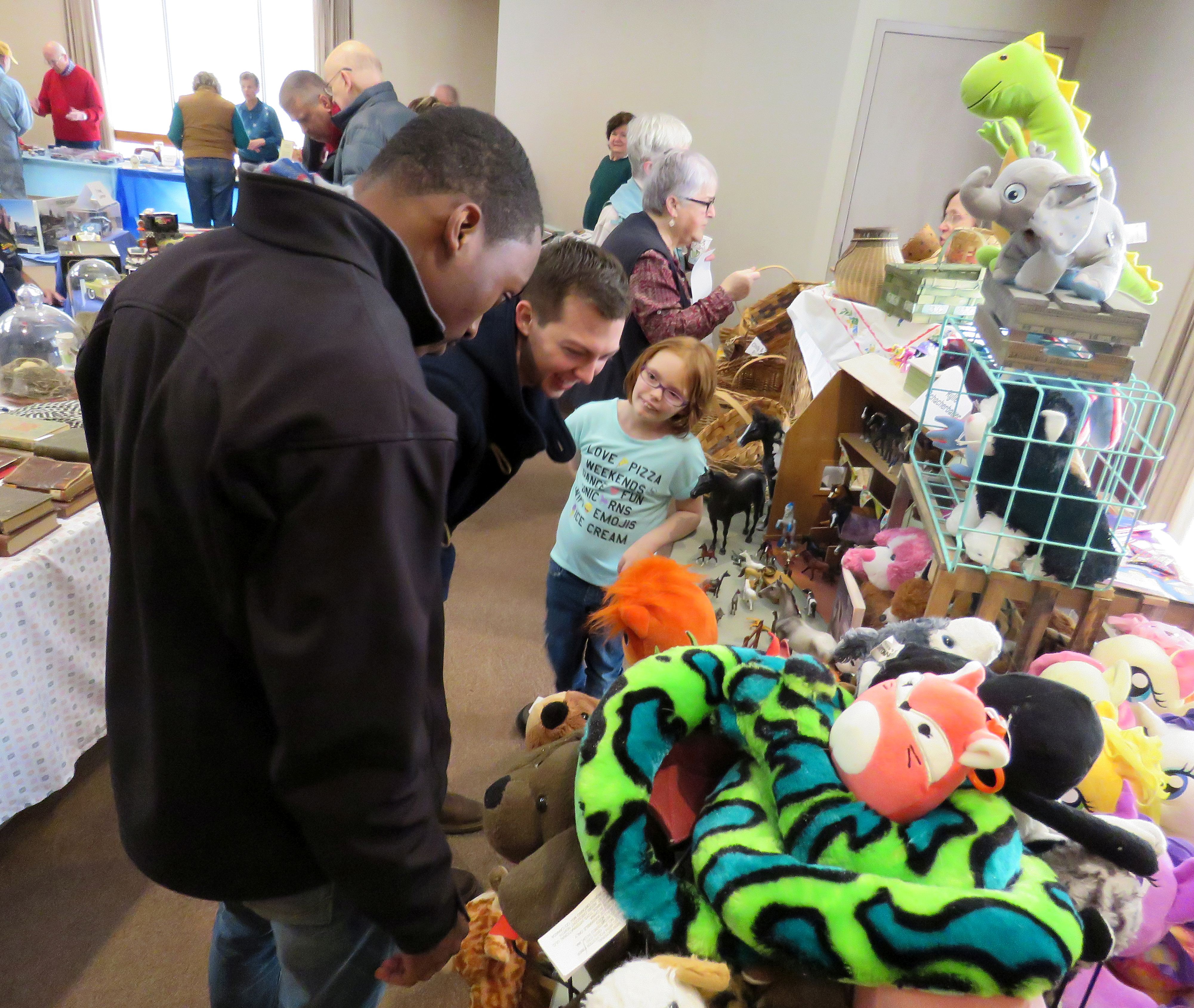 Over the years, there have been some pretty standard collections – dolls and pottery, for example. Young says they have also seen cups used to feed invalids, beer collectibles, rolling pins, coffee pots, "See No Evil" monkey figurines and hotel do-not-disturb doorknob hangers.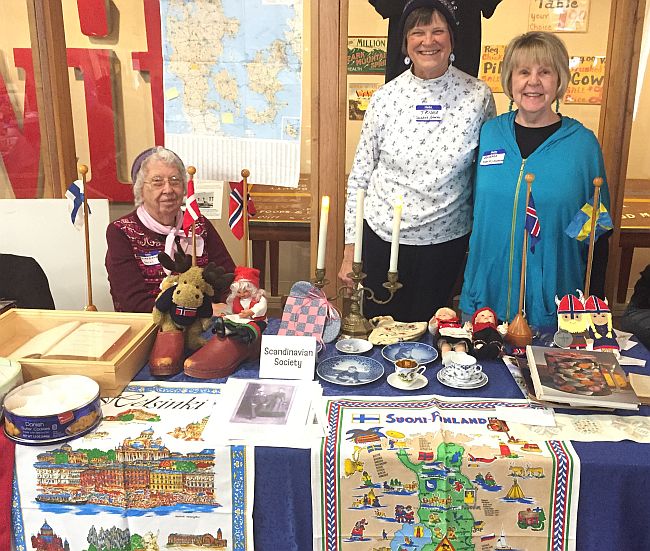 Plenty more unique items have been on display at the annual event as well, including something called "hair receivers." They were ornate boxes used by women in the late 1800s and early 1900s to keep hair they removed from their brushes. Once they collected the hair, it was then used to stuff pincushions and make hairpieces. Certainly, this has to be one of the most creative ways to recycle I've encountered.
Collecting and collections are always important in the life of a museum, but especially one dedicated to preserving the history of a specific region or town. In fact, the Shiloh Museum was founded with the purchase by the City of Springdale of a huge collection of Native American artifacts that belonged to Springdale resident Guy Howard. There are many other interesting collections in Shiloh Museum's archives, including a collection of scrapbooks kept by a Springdale woman named Maggie Glover and donated to the museum upon her death.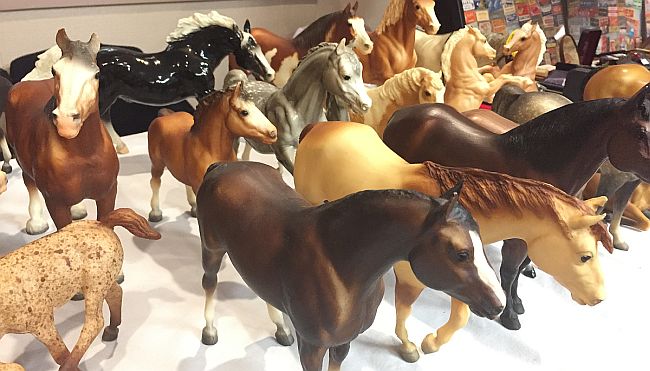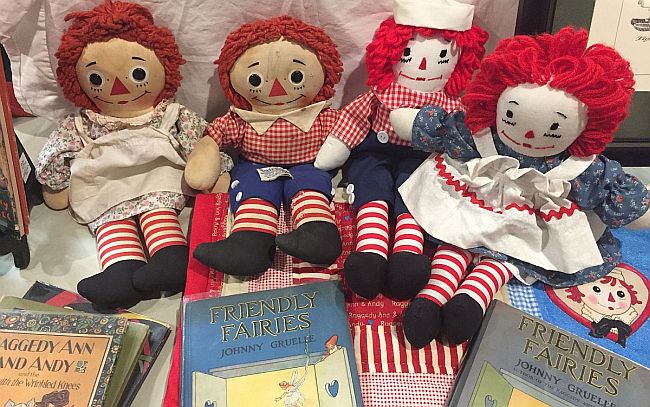 Any kind of collection is welcome at the Cabin Fever Reliever, except weapons and Native American artifacts (such as arrowheads). They do allow Native American art and craft items, however.
If you're interested in attending next year's event, mark your calendar now for January 12, 2019. It's always on the second Saturday in January. To share your collection, email the museum at shiloh@springdalear.gov or call 479-750-8165 and ask to be added to the list of folks they'll contact when they start their planning. You can also sign up for regular emails about upcoming exhibits and events at their website at www.shilohmuseum.org.