The story of Mary and Joseph's journey to Bethlehem is one that is deeply familiar to many of us who grew up attending church every Sunday. It is the cornerstone of the Christmas season as it precedes the birth of the Jesus, and I have many sweet (and a couple of funny) memories of my daughters portraying angels and various farm animals at our church when they were small.
La Gran Posada, a community event in its second year in Springdale, takes the story to the street, literally, as the audience is invited to accompany Mary/Maria and Joseph/José on their search for lodging in Bethlehem.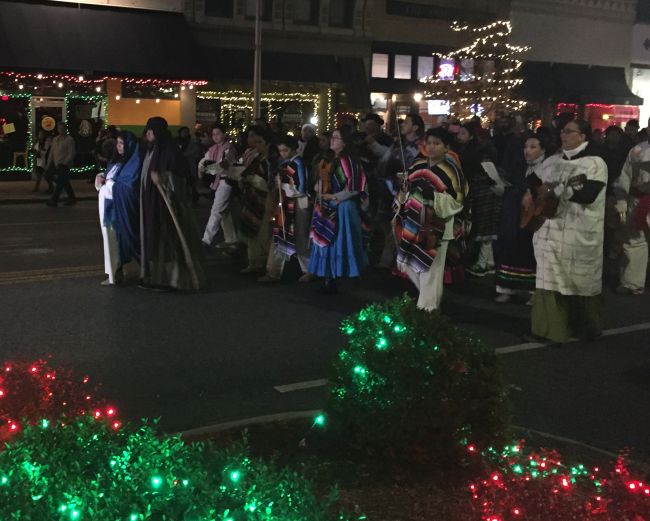 The La Gran Posada story is a bilingual telling of the traditional "Las Posadas" story that is celebrated in Catholic Hispanic cultures, primarily in Mexico, over the course of nine evenings from December 16-24. In that tradition, the congregation of local neighborhood churches re-enact the sacred journey of Maria and José through the streets of their town. Las Posadas has been a Mexican tradition for over 400 years, with its roots going back to 11th-century European bible plays, Aztec winter solstice festivals and two Catholic saints.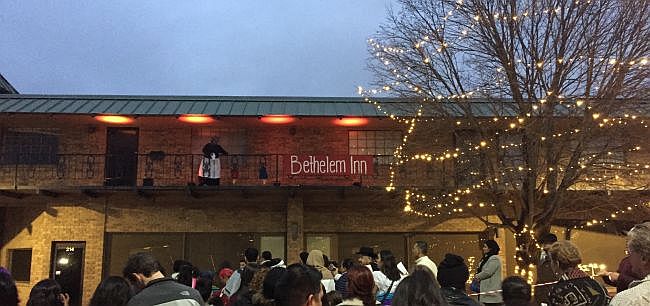 During the procession, participants typically split into two groups, Peregrinos (Pilgrims) and Hosteleros (Innkeepers). The groups sing a call and response song and act out the story of Maria and Jose asking for but being denied a room at several locations along their journey. Eventually, they make their way to the chosen house where they are welcomed by the host family with traditional food such as tamales and pozole, and a piñata with seven points, representing the seven deadly sins.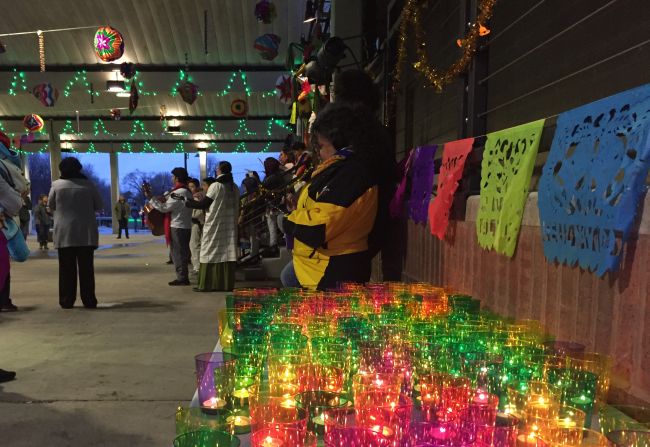 As the sun was setting at this year's event, a crowd of around 200 people gathered at Shiloh Square along the newly opened Walter Turnbow Park on Emma Street. Each attendee received a colorful cup with a lit tea light inside, to carry along the journey.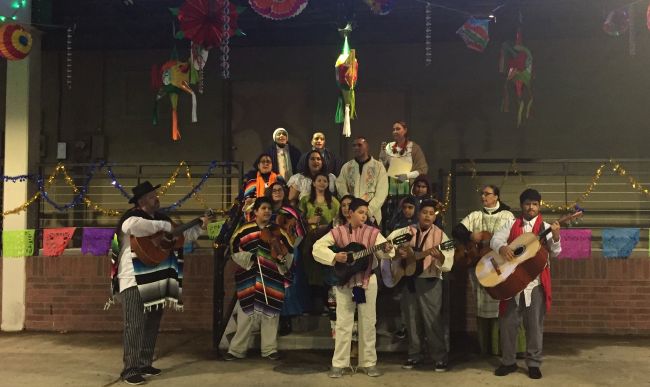 Local musicians played as we waited for the procession to begin, then filled the streets with song as Maria and José made their way from inn to inn – storefronts along the way converted to stages to tell the story of the blessed couple.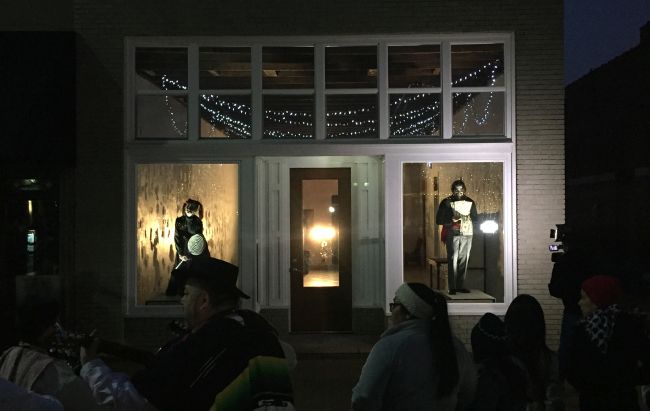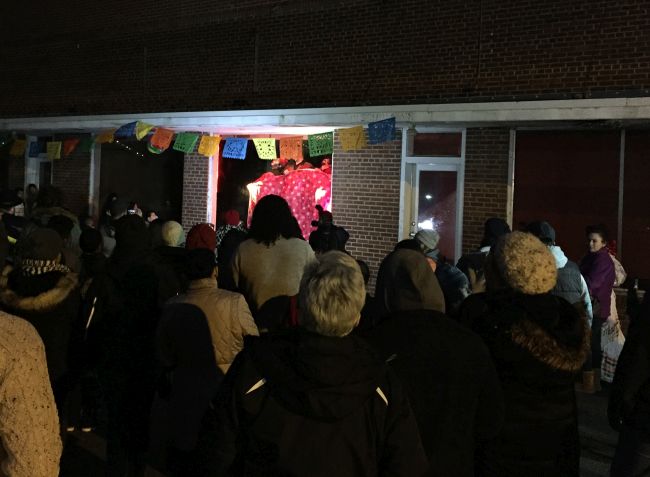 La Gran Posada featured actors wearing traditional, stylized costumes and makeup. Performances were melodramatic and humorous, and the music was joyful, but it was easy to see a correlation between the story of Maria and José, and the challenges faced by immigrants in present times as they seek a safe place to relocate their families as they escape violence in their home countries.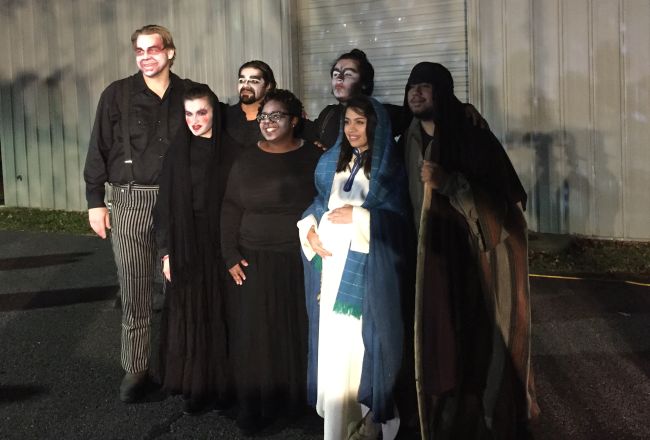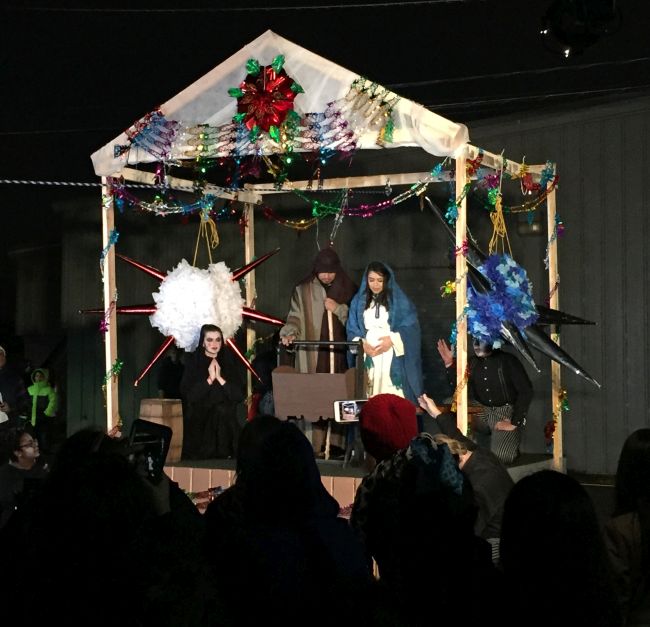 At the end of the journey, performers, musicians and those of us who accompanied them surrounded a small creche in the parking lot of the Arts Center of the Ozarks, where Maria and José thanked the participants for accompanying them on their journey. After a spirited piñata-smashing contest, attendees were welcomed inside to enjoy refreshments and additional performances by Ballet Folklórico, Chinelos Morelenses Unidos, and Danza Azteca.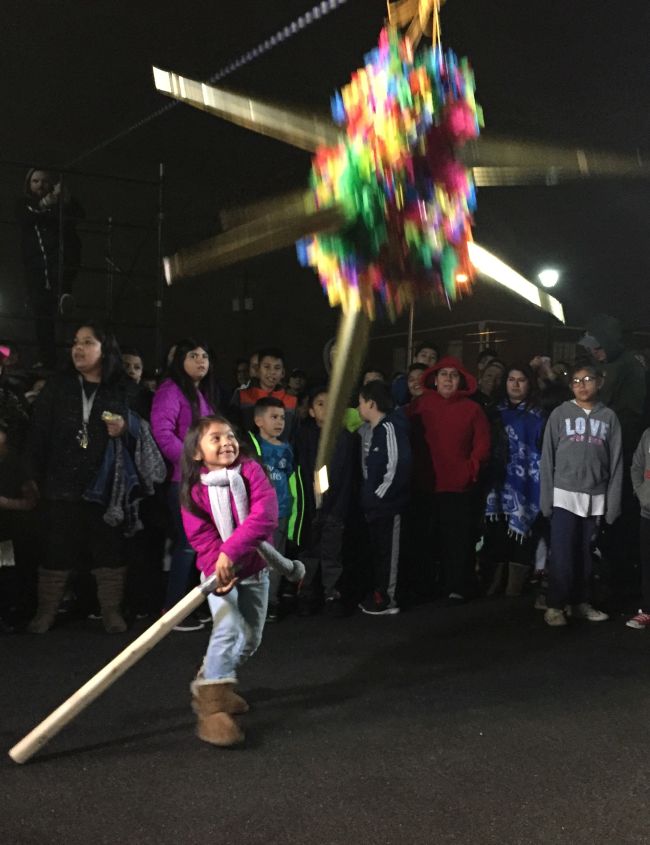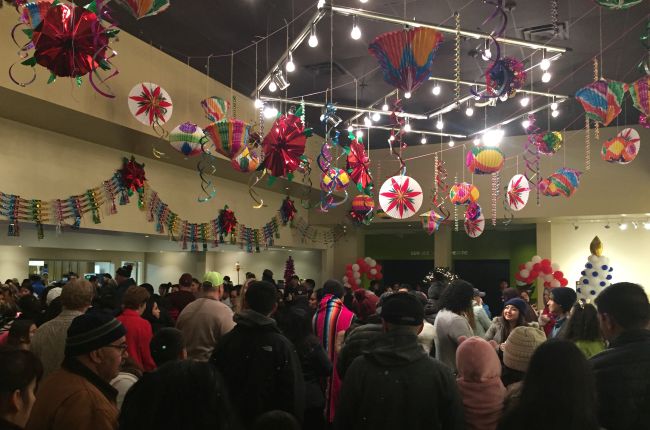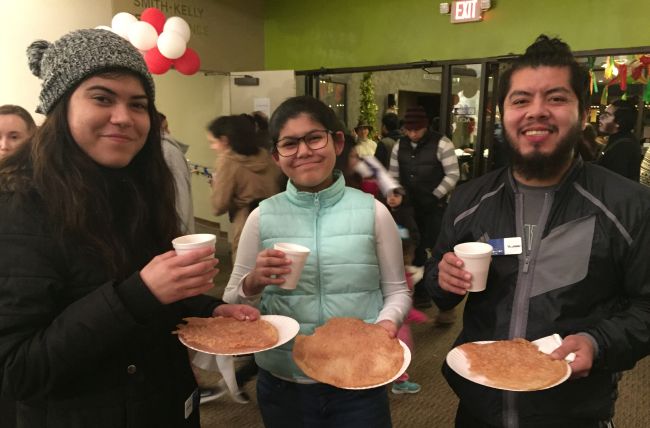 La Gran Posada is a collaboration between several community organizations. Co-presenters, Arts Center of the Ozarks and Artists' Laboratory Theatre, worked with the Latin Art Organization of Arkansas and Downtown Springdale Alliance to coordinate volunteers, musicians, actors and to identify downtown locations that would serve to portray different stops along the way to Bethlehem. If you are in Northwest Arkansas during the holiday season next year, I hope you find time to attend this thoughtful, family-friendly event.