The Greater Bentonville Chamber of Commerce is gearing up for its 5th annual Northwest Arkansas Technology Summit, known to attendees as the NWA Tech Summit running from Oct. 22 — 23, 2018. Over the past five years, it has grown into a multiple-day event filling all rooms of the John Q. Hammonds Convention Center and using all breakout rooms in the adjacent hallways, including the host hotel, the Embassy Suites.
In 2017, an all-day Women in Tech conference was added the day before the Summit, as well as a maker's event, extra events for high school students, and a Pitch Fest. This year, they are adding a MedTech health care day on the day before the Summit. The full experience extends over four days. Arkansas Startup Weekend occurs Oct. 19-21 and then the two days of technology conferences.
Those encouraged to attend include technologists, programmers, small-business owners, social media managers, retail analysts and IT professionals. And those interested in being part of what's coming next in the technology space. The event is coordinated by Chamber staff and a volunteer group of technology and event professionals, many of whom make up the NWA Tech Council.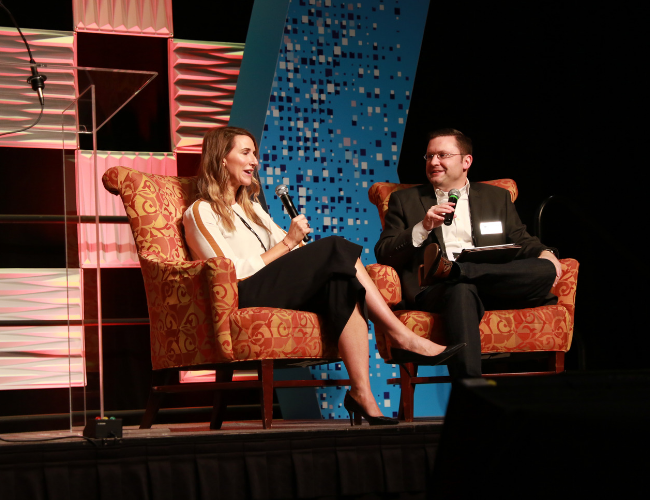 The Summit
When asked about the attendance at the event, Greater Bentonville Area Chamber of Commerce executive vice president and chief operating officer Debbie Griffin said, "Networking and education are our main goals. We want attendees to gain knowledge they can immediately put to work when they return to their offices or homes. A bottom line for the area is economic development to showcase Northwest Arkansas and show what a cutting-edge location the region is for workforce development. We have seen tangible outcomes of business to business and talent attraction to our area from those attending the Summit."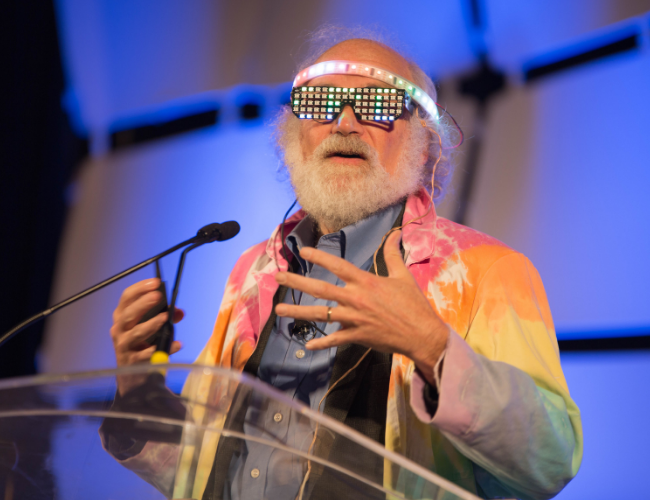 This year, some of the unique topics include transportation, robotics, retail, artificial intelligence, Women in Technology, diversity in the workplace, trends in technology, healthcare, social media, new emerging technology and the arts. And, all of that is pretty incredible when you think about the fact that attendees will have the opportunity to attend several of 35 breakout sessions, play in the Amazeum TinkerLab, network with businesses and organizations who sponsor the event and interact with 15 of the nation's hottest startup companies in Startup Alley. Northwest Arkansas is becoming known for its angel funding and startup ecosystems. This unique exposure provides opportunities for both sides and the general technology community curiosities.
Keynote speakers and presentations will include: JB Hunt sharing about electronic vehicles, Intel will review Trends in Technology, Crystal Bridges will have a demo of the virtual reality (VR) technology they are using throughout their museum spaces, AT&T will discuss artificial intelligence (AI) and machine learning as well as a panel of NWA Executives leading Fortune 500 companies.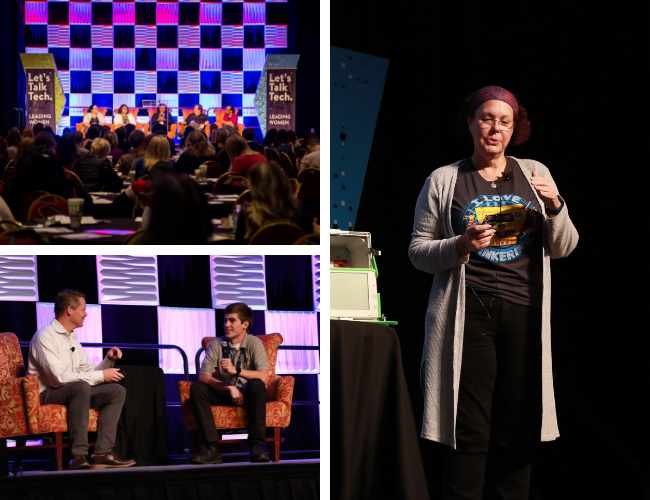 This event is important for Northwest Arkansas and demonstrates our state as a leader in the technology space. Griffin added, "Talent attraction and workforce development are keys to our major employers like Walmart, JB Hunt and Tyson. This event attracts attendees from all across the nation. It showcases the region and the technology that keeps our community and the nation moving. It's vital. It also gives entrepreneurs the opportunity to highlight their ideas and make valuable connections with major companies and funding opportunities."
Selling It
If you need a sales pitch to convince your boss you need to be there, the Chamber offers three:
Participate in the technology conversation of what's coming tomorrow.
Expose your business to the companies and individuals present.
Give yourself some much-needed creative space to develop the dreams your company is chasing.
Any one of those seems like a good enough reason on their own! But, a better option is to invite your boss to attend with you. It's what I did last year, and together we were able to go back and spin some new dreams for our team, talk the same language and battle head on the status quo slump. Purchase tickets at nwatechsummit.com. Multiple-day discounts are available when tickets are combined.