Let freedom ring! Celebrate this Fourth of July weekend with our sparkling list of events guaranteed to make your family having a booming time.

Pops On The River 2016
Celebrate America all day with food and fun, capped off by a performance of the Arkansas Symphony Orchestra and fireworks show.
July 4, 2016
Noon – 10:00 p.m.
Little Rock Riverfront Park & First Security Amphitheater
pops.arkansasonline.com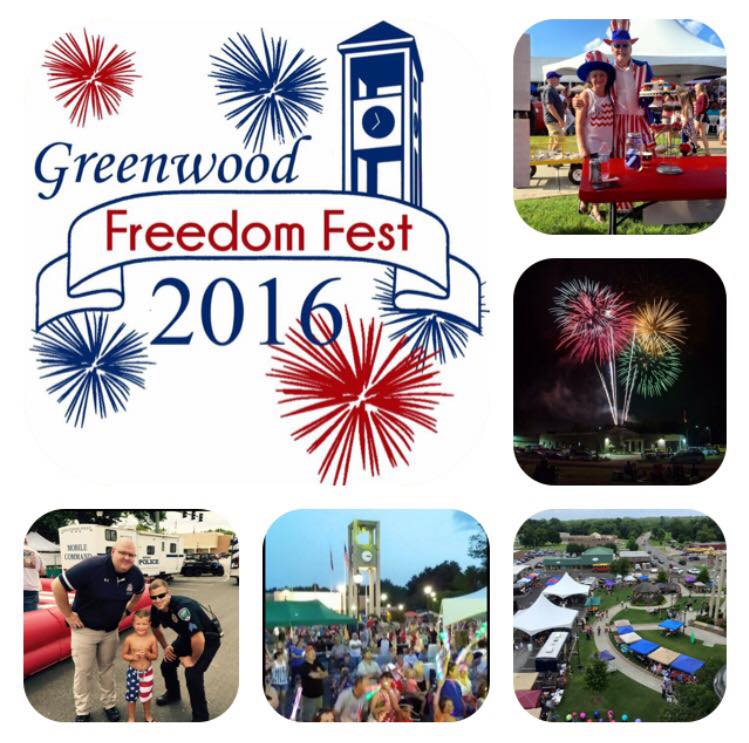 Greenwood Freedom Fest 2016
The day starts with a 5K run. Then a full day of professional bands, games, and food. Free bounce-around (some with water) for the kids and free hot-dogs. Also numerous giveaways, pageants, and contests. There will be fire trucks and police cars on display and helicopter rides in a very safe environment. More than 100 vendors for food and drinks. Art & crafts also available.
July 4, 2016
9:00 a.m. – 11:00 p.m.
City Park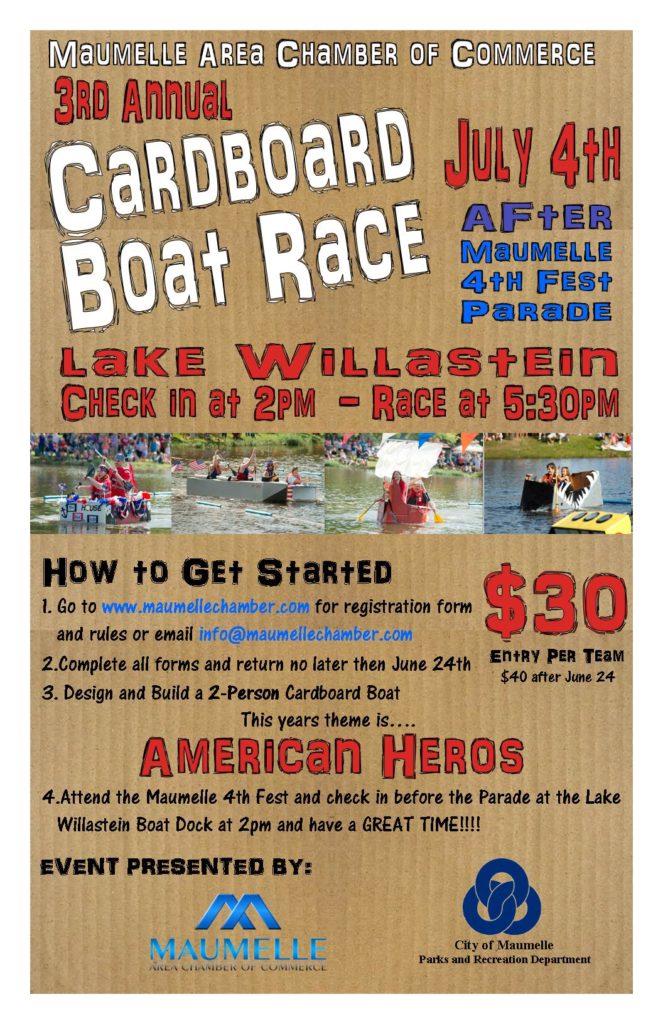 3rd Annual Maumelle Area Chamber of Commerce Cardboard Boat Race
Armed with cardboard, duct tape and a few other odds and ends, participants use skill and ingenuity to transform these materials into a vessel for the water. Not only does their 'boat" need to be quick, but it must be capable of carrying passengers as well. Teams of two design and construct a boat to participate in a race at Lake Willastein. This is a great team building project for businesses and families, and a fun and entertaining event for spectators to watch.
July 4, 2016
5:30 p.m. – 7:00 p.m.
Lake Willastein
http://www.maumellechamber.com/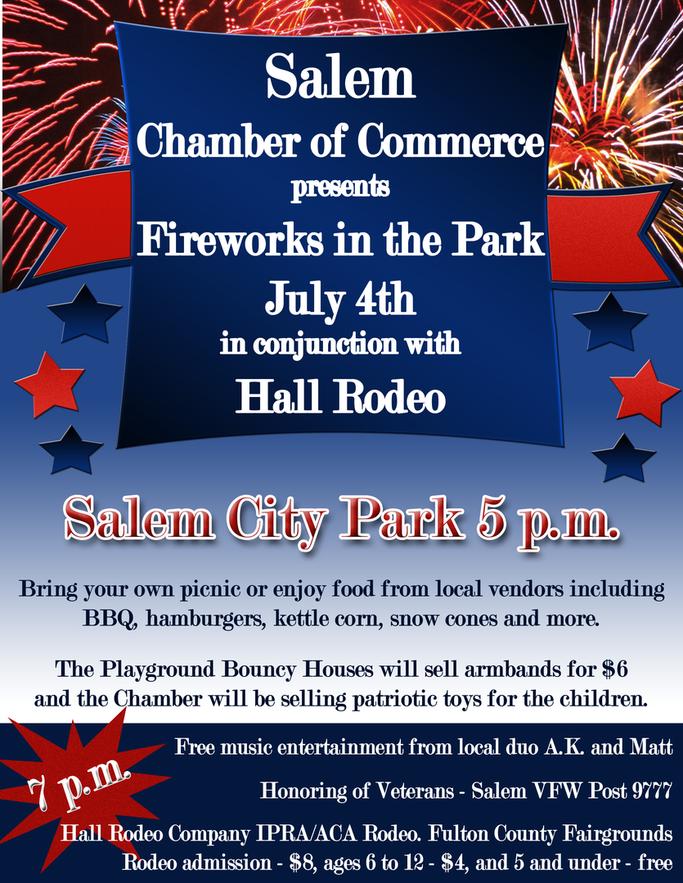 Fireworks In The Park
Largest fireworks show in North Central Arkansas. Free food for the first 500 people. Enjoy a live band and activities for the kids. There is also a rodeo in the adjacent Fulton County Fairgrounds arena which starts at 7 p.m.
July 4, 2016, 7 p.m.
Salem City Park
www.salemar.com

Firefly Run
Grab the kids and enjoy a 1-mile "glow run" at Gulley Park. Participants will receive flashy neon accessories and navigate the Gulley Park trail. The Firefly Run is $10 a person or $30 for a family of 5. All proceeds go to the Cystic Fibrosis Foundation – Arkansas Chapter. The Firefly Run will take place within Gulley Park, using the paved trail around the perimeter of the park. This fun-run will not be timed. The glow run will start at 8:00 pm.
July 1
8 p.m.
Gulley Park, Fayetteville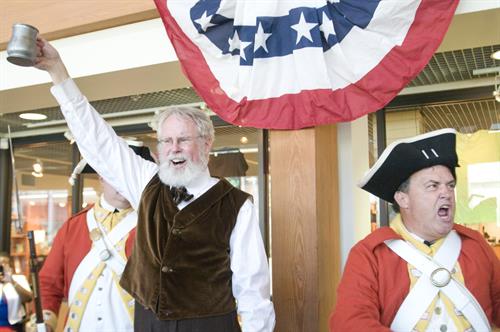 Frontier 4th of July – Little Rock
Join us for Frontier 4th of July! Free watermelon, ice-cold lemonade and activities and attractions such as a reenactment with Redcoats at 2:30 pm!
Monday, July 4
2  – 4 p.m.
Historic Arkansas Museum
200 E 3rd St, Little Rock, Arkansas 72201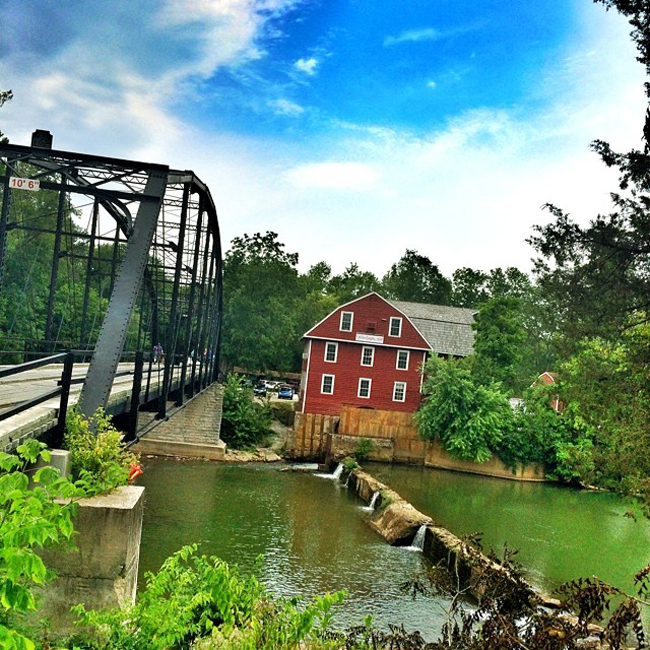 Independence Day Celebration at War Eagle Mill
This event is for families. It will include a lunch special at the Bean Palace, kids' crafts and more. It will start at 11 a.m. on Monday and run through 3 p.m.
Monday, July 4
11 a.m. to 3 p.m.
War Eagle Mill, Rogers
Arkansas is bursting with exciting ways to make your Independence Day weekend crackle with family fun.  Get out and enjoy the Natural State! Here is a list of events in your area:
Altus
Altus 4th of July Celebration
Monday, July 4, 2016
Hendrix Street at Main Street
Beebe
Beebe's 4th of July Extravaganza
Monday, July 4, 2016
321 North M Street
Bella Vista
Hot Dam Blues Festival And Fireworks
Sunday, July 3, 2016
103 Marina Dr
Benton
Independence Day Celebration and Fireworks Show
Thursday, June 30, 2016
6701 Highway 67
Bismarck
July 4th Island Festival
Monday, July 4, 2016
2027 State Park Entrance Road
Bluff City
4th of July Star Spangled Weekend
Friday, July 1, 2016
563 Highway 387
Bull Shoals
Independence Day Celebration
Monday, July 4, 2016
153 Dam Overlook Lane
Colt
Colt Fire Dept Fireworks on the 4th
Monday, July 4, 2016
300 Old Military Road East
Deer
Deer 4th of July Celebration
Monday, July 4, 2016
Highway 16
Eureka Springs
4th of July Kick-off Pool Party
Saturday, July 2, 2016
13 Buckskin Lane
Eureka Springs, AR
Fairfield Bay
Independence Day Celebration Parade
Monday, July 4, 2016
Garfield
Fireworks Display
Sunday, July 3, 2016
9484 Simrell Drive
Greenwood
Freedom Fest
Monday, July 4, 2016
Town Square Greenwood
Heber Springs
Heber Springs Firework Extravaganza
Saturday, July 2, 2016
West Front Street
Horseshoe Bend
Independence Day Parade and Celebration
Monday, July 4, 2016
811 2nd Street
Hot Springs
Independence Day Weekend at Lake Catherine State Park
Saturday, July 2, 2016
1200 Catherine Park Road
Hot Springs Village
Stars and Stripes: Troon Challenge
Friday, July 1, 2016
250 Maderas Drive
Jacksonville
8th Annual South Bend July 4th Celebration
Monday, July 4, 2016
Lake Village
Celebrate Independence
Friday, July 1, 2016
2542 Highway 257
Little Rock
Fun on the Fourth
Monday, July 4, 2016
11901 Pinnacle Valley Road
Frontier 4th of July
Monday, July 4, 2016
200 East Third Street
Little Rock, AR
Maumelle
Cardboard Boat Race and 4th Fest Parade
Monday, July 4, 2016
Mc Neil
Independence Day Weekend Celebration
Friday, July 1, 2016
Logoly Road
Mena
Mena's Annual 4th of July Fireworks Celebration
Saturday, July 2, 2016
151 Recreation Lane
Morrilton
July 4th Fun and Games Day
Monday, July 4, 2016
1285 Petit Jean Mountain Road
Petit Jean Pop-Up Market
Saturday, July 2, 2016
Winrock Drive
Mountain Pine
Independence Day Celebration
Saturday, July 2, 2016
5451 Mountain Pine Road
Mountain View
Independence Day Celebration
Friday, July 1, 2016
Mountainburg
Fireworks Boat Tour
Monday, July 4, 2016
15458 Sheperd Springs Road
Ozark
Cardboard Boat Race and July 4th Celebration
Saturday, July 2, 2016
Bell Street
Pea Ridge
Freedom Fest 2016
Sunday, June 26, 2016
577 Weston Street
Powhatan
4th of July Weekend
Monday, July 4, 2016
3705 Highway 25
Rogers
Prairie Creek Marina Fireworks
Saturday, July 2, 2016
1 Prairie Creek Marina Drive
Fireworks At The Crosses
Sunday, July 3, 2016
2203 Promenade Blvd
July 4th Fireworks Spectacular
Monday, July 4, 2016
Salem
Fireworks in the Park
Monday, July 4, 2016
1078 US-412
Springdale
NWA Naturals Ball Game and Firework Spectacular
Friday, July 1, 2016
3000 S. 56th Street
Historic Washington
The Reading and Signing of the Declaration of Independence
Saturday, July 2, 2016
1874 Hempstead County Courthouse
West Fork
26th Annual Devil's Den Games
Monday, July 4, 2016
11333 West Arkansas Highway 74
Wickes
4th of July Weekend Celebration on the Cossatot River
Friday, July 1, 2016
1980 Highway 278 West