Northwest Arkansas is a great place to call home any time of year. With the close proximity to outdoor adventure, corporate infrastructure and family-friendly venues, it seems to be abounding in things to do any month. But, something about summer makes the calendar fill up pretty quickly. Get out your summer bucket list and make sure these things are on it.
Let's explore together 10 things to do in Northwest Arkansas this summer!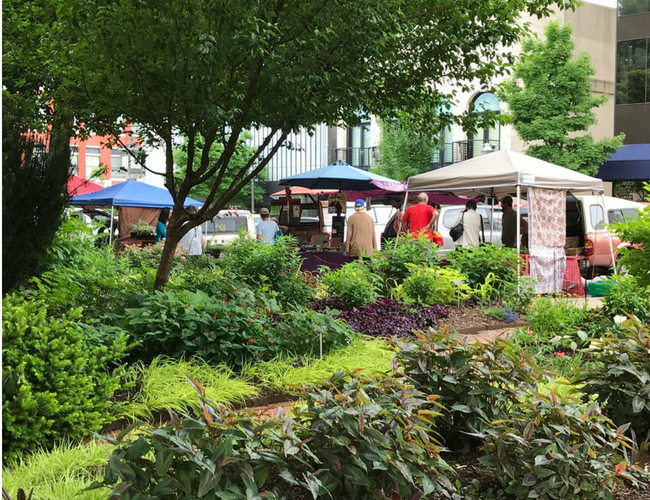 Stroll a square
Whether is a Saturday morning Farmer's Market excursion or shopping around all four corners, the downtown area in each of these main towns never disappoint. Fayetteville, Springdale, Rogers, and Bentonville are full of history, and many of the buildings in their downtown space bode new boutiques that sell anything from tire gear, dog specialties, boutiques with the latest fashion, and fresh products to help take care of your body. Towns like Siloam Springs, Huntsville, Green Forest, and Harrison also have unique stops with special treasures. And, a trip to Eureka Springs is never complete without a stop up and down downtown Main Street.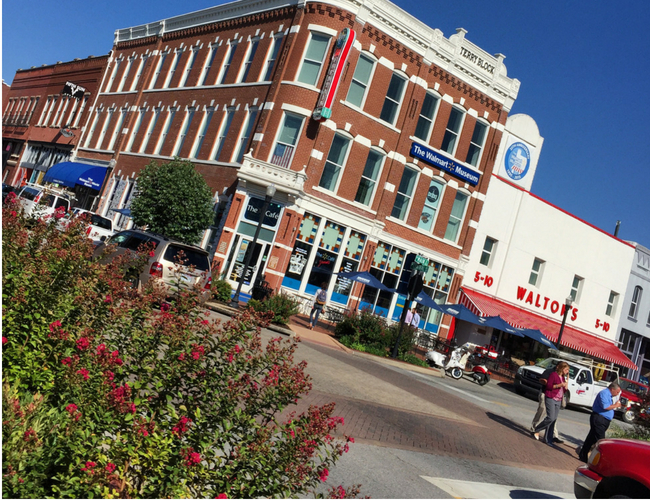 Tour in your backyard
Northwest Arkansas abounds with tour opportunities right here in a four-county region. Some options for this summer might include: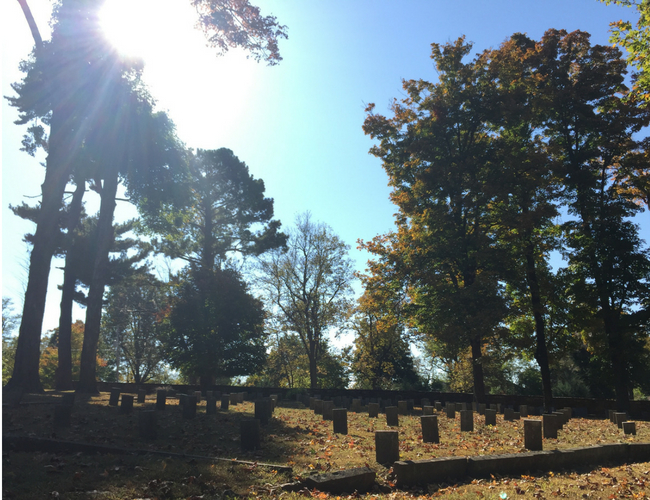 Walk historical footsteps
Let's play a quick game of "Did you know?"
Did you know two important Civil War battles were fought here in Northwest Arkansas?
Did you know Fayetteville was possessed by the Union and Confederate troops at different times?
Did you know the corner of Dickson St. and College Ave. was known at one point as "Bloody Corner"?
Did you know the National Cemetery in Fayetteville, founded in 1867, was one of the original 14 national cemeteries
commissioned by President Abraham Lincoln?
While it was the middle of winter when this area saw its toughest battles, the grounds and National Parks for the Pea Ridge and Prairie Grove Battlefields are open year round. You can tour homes on the premises, crawl on cannons, gaze across open fields and reimagine the fatigue and bravery that co-existed on these acres.
Pea Ridge Battlefield hosted the Civil War's largest battle west of the Mississippi River and is credited as the battle that saved Missouri. A special spot of interest is the Elkhorn Tavern that was part of the Butterfield Overland (stagecoach) mail route in the late 1850s.
Prairie Grove Battlefield – December 7, 1862, saw a gruesome battle between 2 equally numbered groups of troops. This is still recognized as one of America's most "intact" Civil War Battlefields. Attendees can participate in a Driving Tour, Guided Walking Tour, and even a Geocaching Tour.
Headquarters House – as mentioned above, a skirmish on the lawn of Judge Jonas Tebbetts' home left an impression of a mine ball in the front door. This home was taken over as headquarters of the Union Troops during the latter part of 1863 and became the center of continued fighting as the Confederates tried to take over the area. Also on the grounds can be found a log cabin from 1839 that served as the law office to Archibald Yell, the state's first Congressman.
The National Cemetery in Fayetteville is listed on the National Register of Historic Places and the Civil War Discovery Trail. The first interments in this cemetery were bodies from the Battles of Pea Ridge and Prairie Grove. This cemetery serves as a beautiful reminder of those who have served our country and protected our freedoms.
Confederate Cemetery – as shared in a previous article, this cemetery was created by the women of the Southern Memorial Association. No matter the feelings on either side of "the war" it was important that these soldiers have a proper place to rest. The beautiful tall trees provide a shady spot for quiet, peace, and reflection on a hot summer afternoon.
Get artsy
In the summer, outdoor evenings are one of the biggest enchantments that organizations in Northwest Arkansas take advantage of.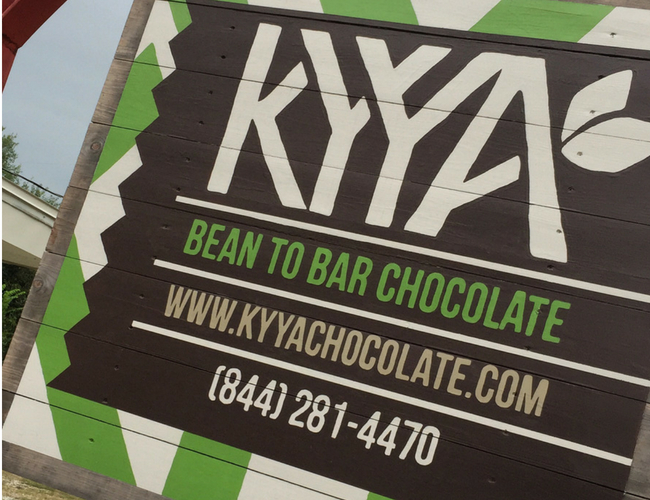 Taste something special spectacular
Keep it festive
CCC Reunion Day | July 1 | Devil's Den State Park – Civilian Conservation Corps (CCC), built many of the parks throughout the state from the mid-1930s-40s. This weekend will pay tribute to these men with family-friendly CCC remembrance activities led by local Park Rangers, leading you back in time to the 1930s.
Firefly Fling | July 21 | Botanical Garden of the Ozarks  – a fanciful night where attendees come dressed as woodland creatures or fairies. Activities begin at 6 p.m. and the whole atmosphere and entertainment shifts once dark settles in.  A complete family-friendly event where wishes are granted throughout the evening.
National S'mores Day | August 10 | Lake Fort Smith in Mountainburg – learn about the tasty treat while making them alongside Park staff.
Frisco Fest | Aug 31-Sept 1 | Downtown Rogers | The main downtown streets are closed, and attendees can experience live music, carnival games, street and food vendors. It's the perfect way to see your neighbors and make a few new ones.
Hit the ballpark
One of the most popular spots in Northwest Arkansas is Arvest Ballpark, home to the Northwest Arkansas Naturals, a minor league baseball team that feeds into the Kansas City Royals. This season, they have some fun family and grown-up events already planned. (Learn more about seasonal promotions on their website.)
Tuesdays – Two-for-Tuesdays – premium $5 tickets for Arvest customers and Brat Night
Wednesday – trivia nights in the concourse
Thursday – Thirsty Thursday with $1 CocaCola drinks and mozzarella sticks and $2 peanuts and Past Blue Ribbon
Friday – Fireworks Fridays – post-game Fireworks Spectacular
June 29 – Superhero Night
July 1 – Kids eat FREE and run the bases night
July 3 & 4 – Fireworks and 4th at the Field Celebration
July 20 – Military Appreciation Day and July 22 – First Responders Day
July 21 – Princess and Cowboy Night
August 24 – Harry Potter Night

Ride the Razorback Regional Greenway
For those looking to burn off some energy or feel better about the way they spend their summer, the Razorback Regional Greenway waits. Plans for the Greenway began in 2000 with a long-range completion of 2035. Due to generous grants from foundations in the region, this Greenway is mostly complete and opened up a corridor that runs from Fayetteville to Bentonville (and back). It includes 36 miles of prime off the path, shared use trails.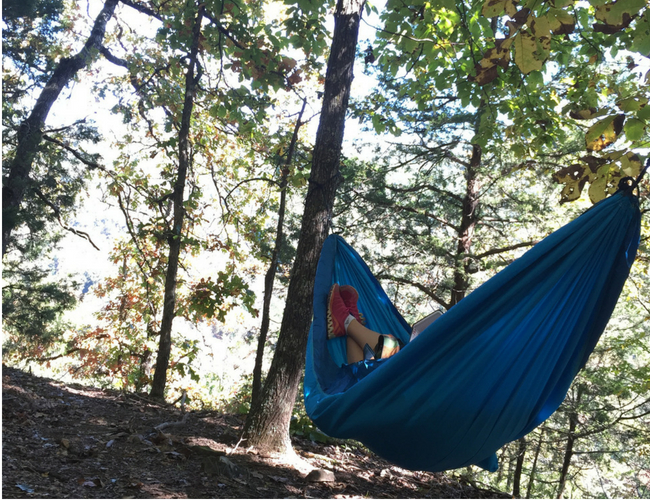 Get outside
Join a Park Interpreter on a Twilight Kayak Adventure in Mountainburg around Lake Fort Smith.
Float The Buffalo River – this quintessential Northwest Arkansas activity really is a must each summer. Whether it's a week of camping or just an afternoon in one day, there are so many incredible spots to stop in and take a dip, find a canoe or kayak, or just sit on the shores to sketch and think. Do not let this summer pass without a view of The Buffalo!
Hang a hammock in Devil's Den – the walk up the Yellow Rock trail to a panoramic lookout is fantastic. It is not the same as Whitaker Point in Kingston, but it's also not as far a climb. The trees that provide shade along the Yellow Rock trail also make for a great hammock hang. Again, pack in a bag and some snacks and plan to spend the day!
Find the Glory Hole or the Lost Valley Trail near Ponca both of these are easy walk-in type trails with lots of adventure to explore. And, both end up at a picture-perfect spot to get a little wet and cool off.
Hobbs State Park has many summer activities already planned, but a simple day hike may be more what you are looking for. Start at the Conservation Area Lodge and learn about the bat population in the area and other critters who make this lively space so interesting. From there pick your trail and next destination.
A different kind of outdoor activity awaits at the Rogers Aquatics Center or the Family Aquatics Center in Siloam Springs. Families can purchase season passes or just come for a day of fun. Slides, pools and swimming lessons all make for a wet and wild time
It's not the same kind of outdoor activities listed here, but the 112 Drive-In Theater in Fayetteville never disappoints. Pack a cooler, a few snack,s and make plans to behave yourself under the stars with some of the summers' biggest box office hits.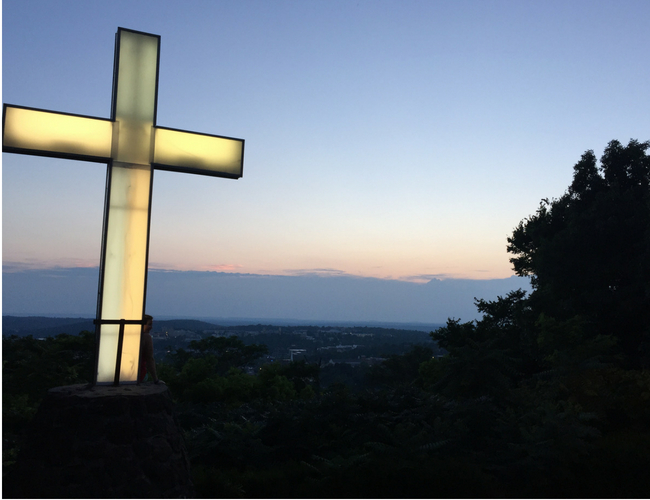 Watch a Sunset on Mount Sequoya
On top of Sequoya Mountain in East Fayetteville sits a church camp. While many will fill the halls and bunk beds for summer camp, a side road will take you to one of the most spectacular views in Arkansas. Mount Sequoya was the home to the first settlers of Fayetteville. The McGarrah and Leeper families settled in the area in 1828 and founded the City of Fayetteville. Often a spot for the college residents and a few lovebirds, the sunset is spectacular as it sets over an aerial view of Northwest Arkansas below. Grab a cup of ice cream from a local shop before you make the climb and remember to keep your mobile device close. You are not going to want to miss seeing the cotton candy skies from this viewpoint.
Wherever you find yourself this summer, make some fun in Northwest Arkansas. It may be your backyard or a destination on your summer bucket list, but it is sure to entertain and not disappoint. Well, it may be disappointing that the summer passes too fast and you can't catch it all. Prioritize and get started today!
Cover photo courtesy of Arkansas Department of Parks and Tourism