While I am not much for New Year's resolutions when it comes to food and drink, there's no denying that January is a good time to take a hard look at your eating habits and possibly reset a few things. If you're anything like me, November and December are months often filled with heavy comfort foods and festive desserts, and while I find moderation is always the key, so is incorporating healthier recipes into the mix. But, then February comes and we all need a little encouragement to keep going.
I tend to favor recipes that feature fish–typically either tuna or salmon–mainly because they are so easy to find at the grocery store.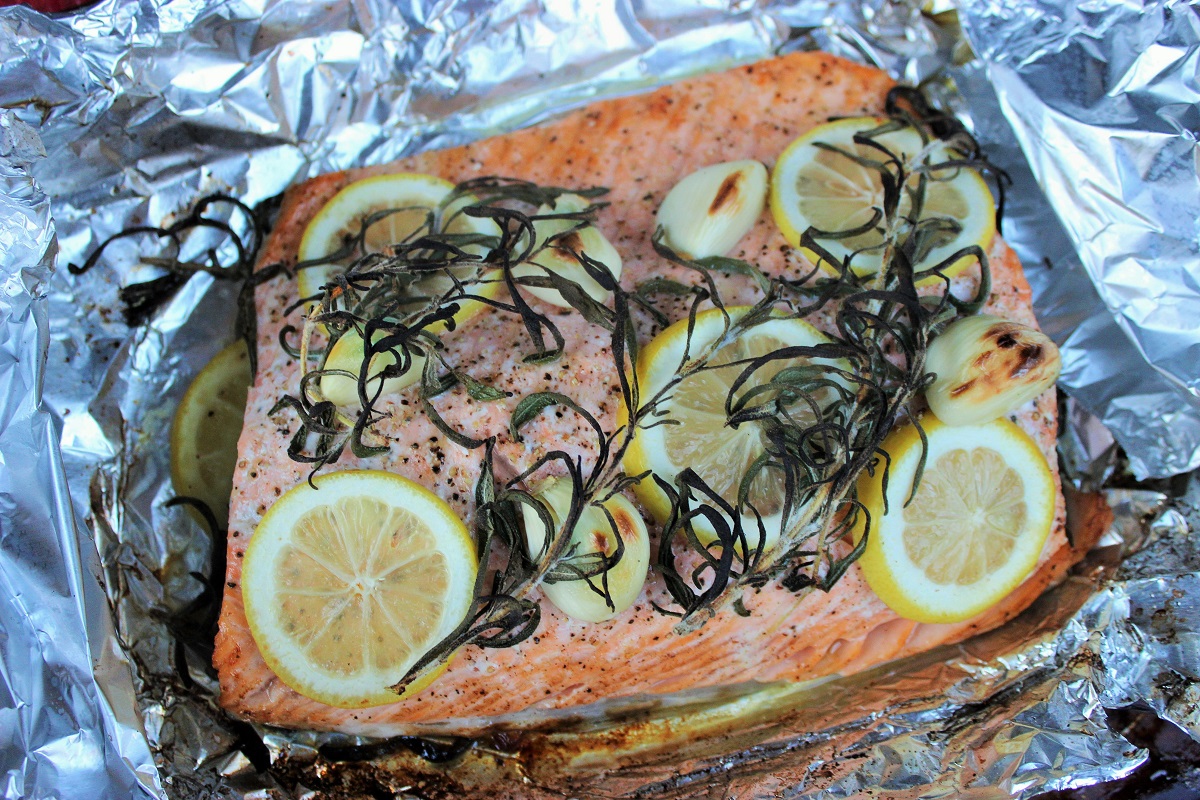 After a little searching, I found this Baked Salmon in Foil recipe.
Click on the recipe and give it a good once-over, but you'll also probably want to follow a few of these suggestions:
Quality matters, so I highly recommend purchasing a quality piece of salmon. I went to Whole Foods, as I tend to do for most of my fish purchases. The recipe gives you the option of leaving the skin on or taking it off. If you want the skin removed, ask the fish monger to do it at the store. It saves you time and they are obviously very experienced at doing it.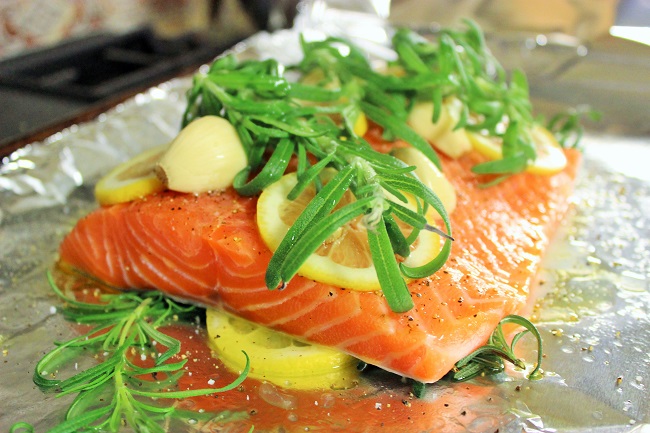 2. Herbs and seasonings are very important, so, much like the fish, opt for quality ingredients. Fresh, cracked pepper is ideal, as is a nice sea salt. While at Whole Foods, I was also able to purchase some beautiful rosemary.
3. The recipe calls for you to give a rough chop to the garlic. This is certainly ideal, but I've been using a lot of garlic in my cooking of late and was looking to back off just a bit. I left my cloves whole and placed five of them on top of the fish. This allowed for an adequate presence of the garlic flavor without overwhelming the fish.
4. I tend to not like a lot of lemon juice on my fish. You might be just the opposite. Feel free to squeeze as little or as much juice as you'd like on the fish before wrapping it up the foil.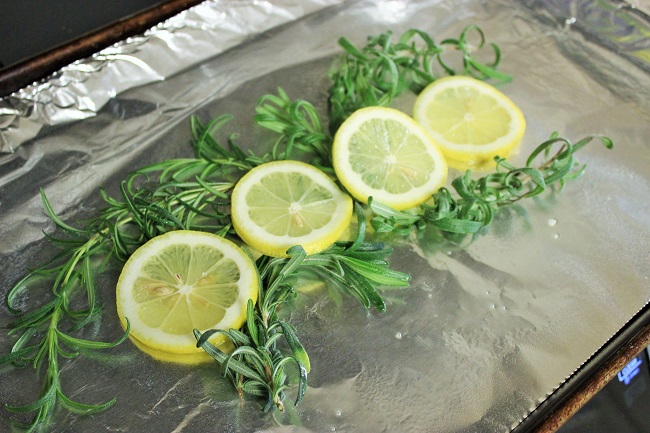 5. Speaking of the foil, make sure to get a tight seal around the salmon.
6. You'll want to adjust the cooking time depending on the thickness of the fish. My piece was fairly thick, so I baked it for 25 minutes, along with the 3 minutes of broil time.
7. Please make sure to keep an eye on the salmon when it's under the broiler.
I absolutely loved how this recipe turned out. The lemon and rosemary definitely shined but didn't overwhelm the fish. I paired the salmon with sides of couscous and sautéed spinach, but if you'd don't care of those items, anything from rice to roasted broccoli to grilled asparagus would work well. Leftovers are also a bonus. Cold salmon scattered over a bed of greens with dressing is a perfect lunch the following day.