In addition to writing for OnlyinArk.com, I also maintain my personal food blog called The Mighty Rib. Part of that includes moderating an interactive Facebook page that can get a little lively at times, as was the case when I recently posted a picture of a Pillsbury Grands! Biscuit I made for dinner.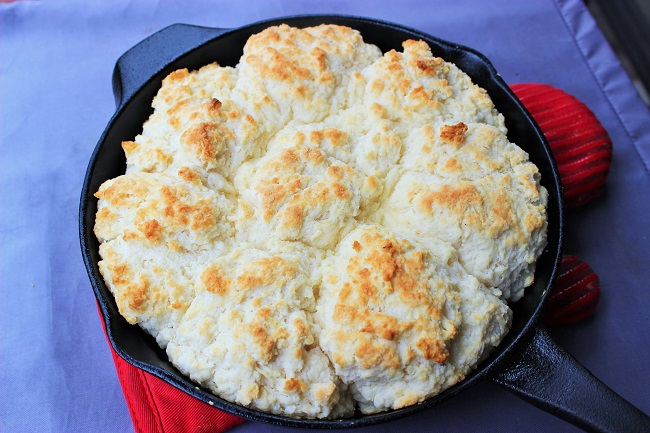 Let's just say Chef Matt Bell of South on Main in Little Rock wasn't very enthused with my use of the prepackaged biscuits.
But who has the time during the week to prepare scratch-made biscuits?
Within a few days, and after quite a bit of razzing, Chef Bell convinced me to try out his biscuit recipe. He even took the time to go back to his restaurant and text me step-by-step photos and instructions. This recipe ended up being a hit, and, like all baking, you tend to get a little better with each time you prepare it. I was even able to trim my prep time from 18 to 8 minutes. One thing that really helped me was keeping the butter cold, which made it easier to grate.
The rustic, fluffy biscuits had a delightful crispiness on top and paired well with some local honey and jam. Given the ease of this 5-ingredient recipe, I imagine the Grands!  might just be a thing of the past.
Chef Matt Bell's Biscuit Recipe
Ingredients: (makes 8 biscuits)
-4 cups self-rising flour (preferably White Lily)
-1 1/2 sticks unsalted butter (grated)
-1 tablespoon salt
-1 teaspoon sugar
-10-12 ounces buttermilk
Directions:
1. Preheat oven to 400 degrees.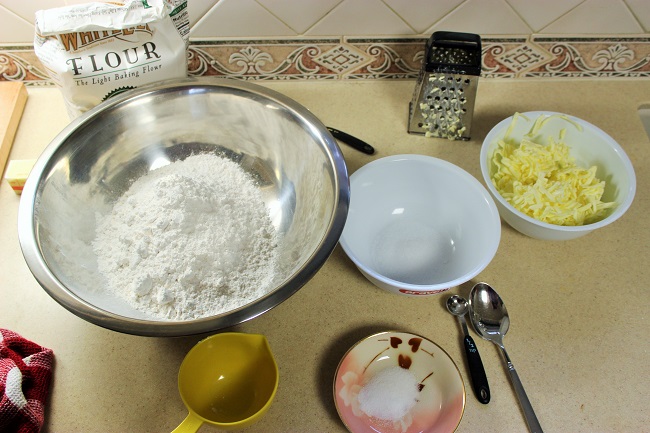 2. In a large bowl, mix flour, salt, and sugar with the butter. Make sure to not over mix the butter, as the clumps, when they release steam, give the biscuits a nice flakiness.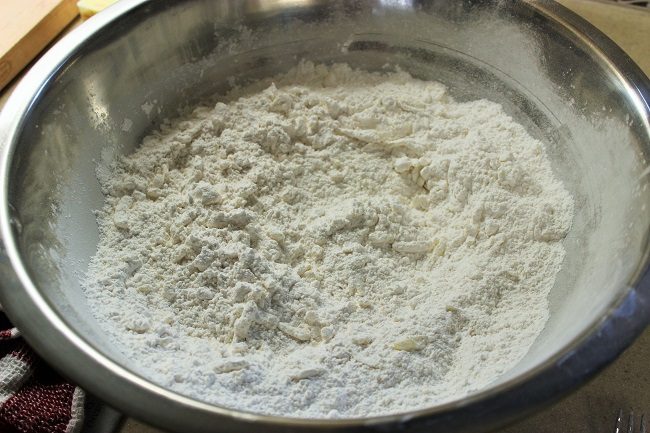 3. Add buttermilk to the mixture, making sure to keep some dry spots.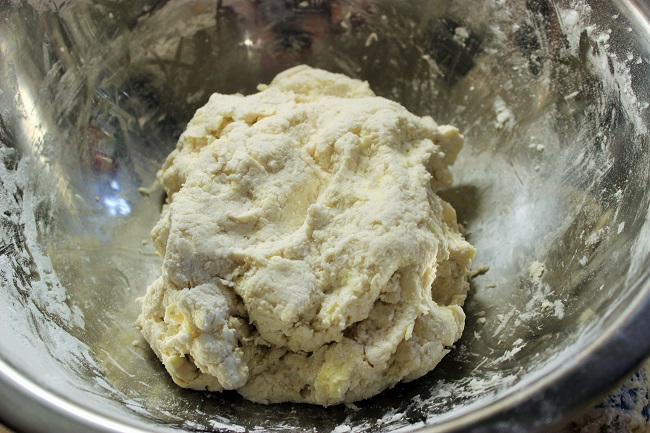 4. Grease your skillet.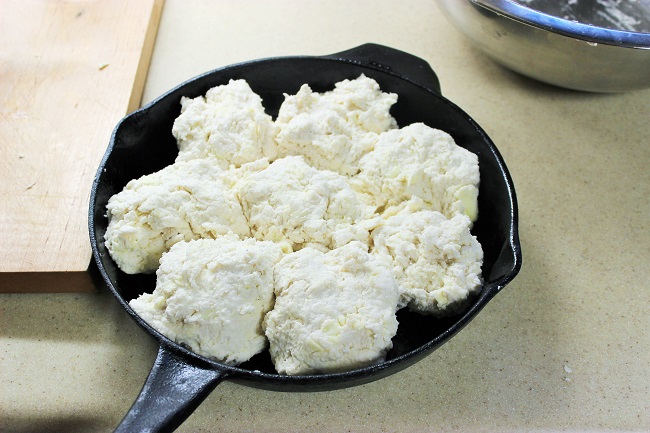 5. Pinch off 8 pieces and arrange in the skillet.
6. Bake for 18-22 minutes.