Mike and Jill Rohrbach never planned on opening an authentic Italian restaurant in Northwest Arkansas, let alone two. For the past 15 years, their successfully co-owned Flying Burrito restaurants have long been local fan favorites. This is where they met Keith Burmylo. The Rohrbach's knew Keith from years of him calling on Flying Burrito through his work at Ben E. Keith Foods, a food sales company. He talked to them about his plans on starting an Italian restaurant, based on his heritage of growing up in the kitchen with his Italian grandmother since age 13. He asked the couple, "Why don't you do it with me?"
So, they did the numbers and knew what they had to do. They joined forces with Keith and his fiancé Angela Vanhook and got to work. Since their Fayetteville roots are strong, they knew they would open in Fayetteville. After looking around, they found a home for Bocca in the old Backyard Burgers building on College Avenue and transformed it into a cozy and casual fine dining space. The patio doubles the size, and there are tons of regulars. The kitchen is intimate, but if you scout out certain seats in the dining room, you can see in the kitchen window and watch the preparation of fresh homemade pasta.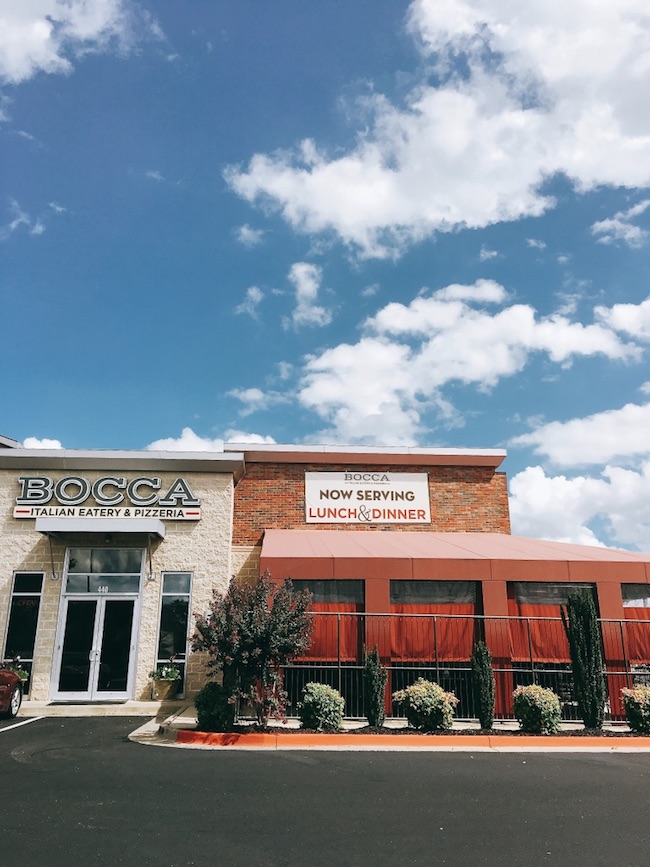 Two locations to choose from.
Bocca in Fayetteville opened its doors almost two and half years ago, but it didn't take long for them to get the itch to expand north into Rogers. Celebrating a one-year opening anniversary in October, Bocca in Rogers is a much larger space than its older sister. Because of the open kitchen, virtually every seat in the dining room and bar allows you to watch the chefs cooking and making all sorts of delicious Italian dishes. The Rogers location is open for lunch and dinner daily, and the Fayetteville location is only open for dinner because the kitchen is very small. Since everything is made from scratch, they use the unopened hours to make and prepare fresh pasta, fresh bread and fresh mozzarella and have it ready for the dinner guests. Rogers has the space to amply handle the meal prep and the baking for both lunch and dinner guests.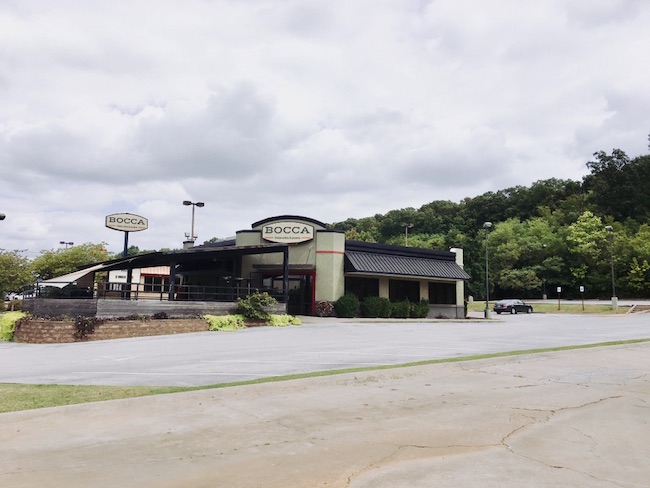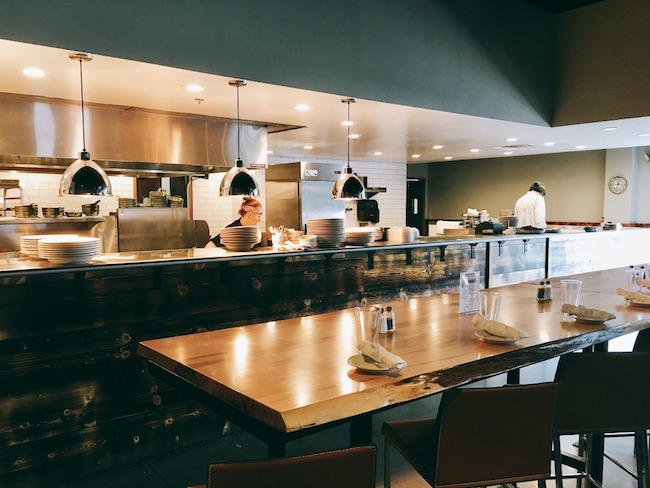 It's the style of food that makes it different.
Keith, who became the executive chef, lived in Northeast Philadelphia where there is a quintessential style of Italian food that he brought with him. Guests from Northeast Philadelphia have come to visit and have told him, "Hey, this tastes like home." They know it. It has a distinct taste.
Everything is made from scratch.
All the pasta is made from scratch. Every day. Spaghetti, Fettuccini and pappardelle. They make their bread fresh. Every day. The mozzarella is made fresh. Every day. Nothing comes off a truck frozen. Bocca is about fresh, real food. And here's a little tip, you can come in and just buy the bread and take it home. You can really taste the freshness and springiness of the gluten and the perfectly cooked crust. It is served with a little dish of heavenly roasted garlic. Spread it on with a generous swipe of butter and your dinner experience starts on a perfect note.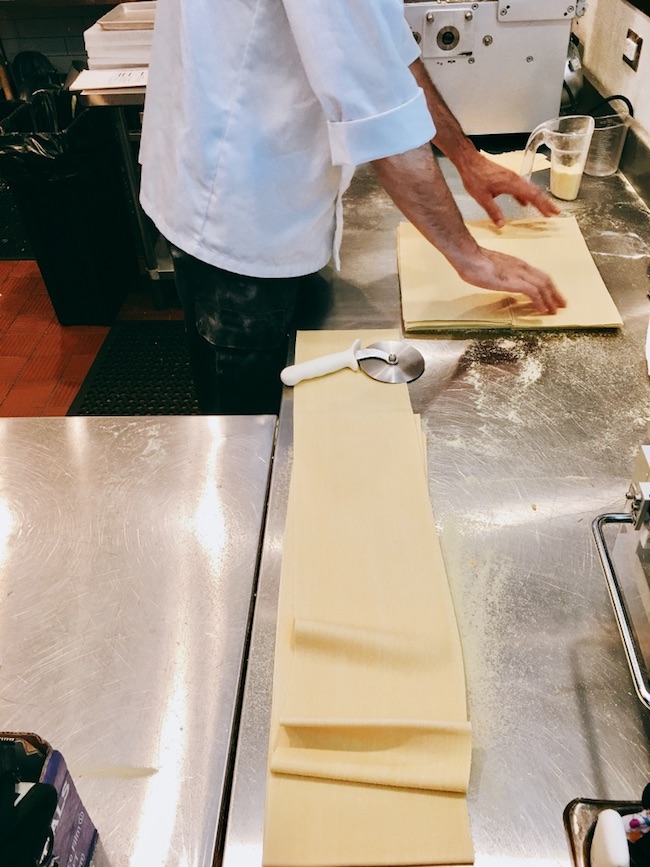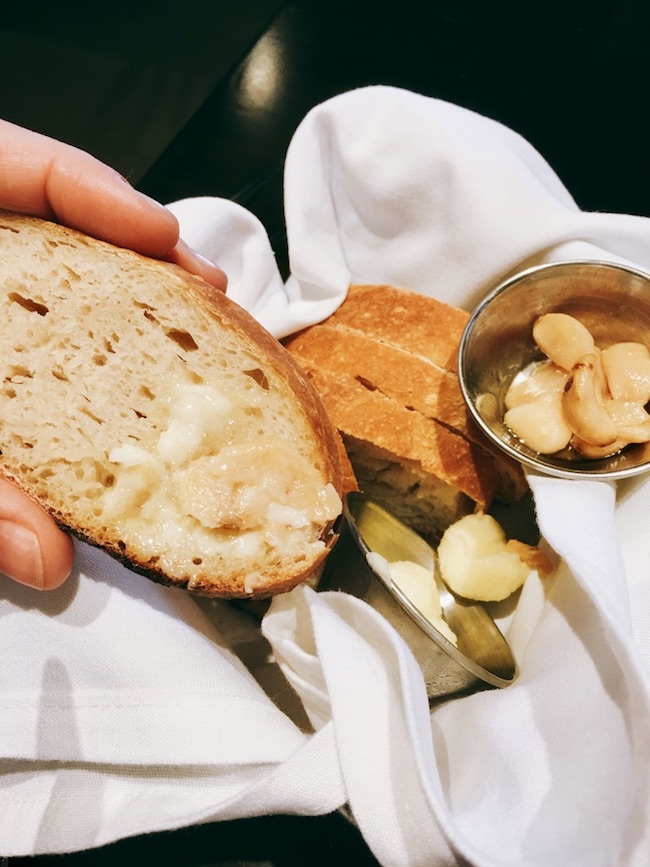 Date night or any night.
There are tons of regulars who love Bocca Italian Eatery & Pizzeria. They come with family or as couples on their own without the kids on a different night. "It's where they like to come and treat themselves," says owner Jill Rohrbach. Technically casual fine dining, it can also be upscale with a nice bottle of wine with filet mignon and pasta. The dining room is dark with soft romantic glows, and the crooning of Frank Sinatra adds a perfect Italian touch.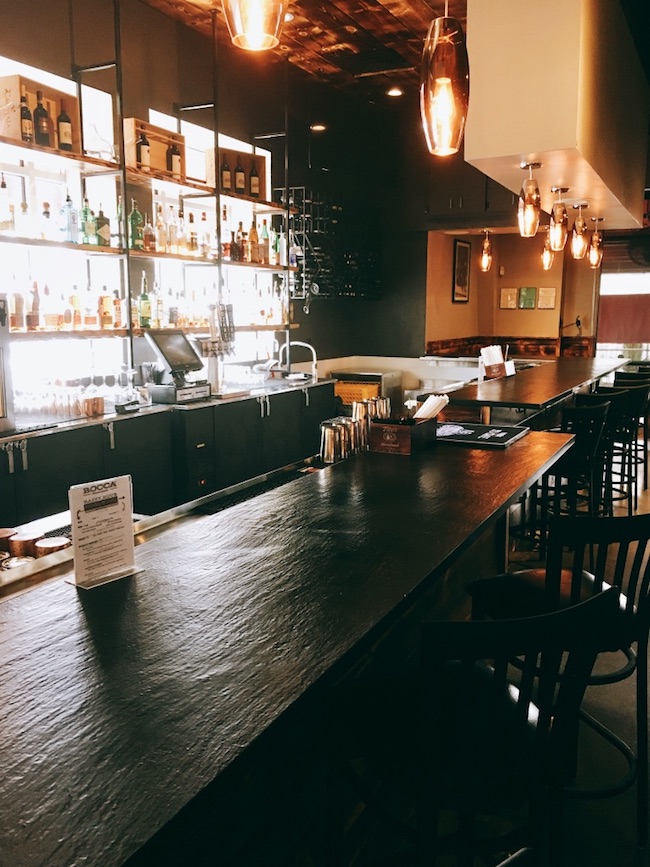 Let's talk about that filet.
Insiders know about the filet. It's not on the menu, and it sometimes runs out, so I must tell you about it. They buy local beef and age it for at least 35 days. They cook the steak in their pizza oven, so it gets a nice caramelized outside and juicy and wonderful inside. Believe me when I say it is spectacular and they have a following for it. "We've become known for our steaks," Jill says. "People are like; it's Italian."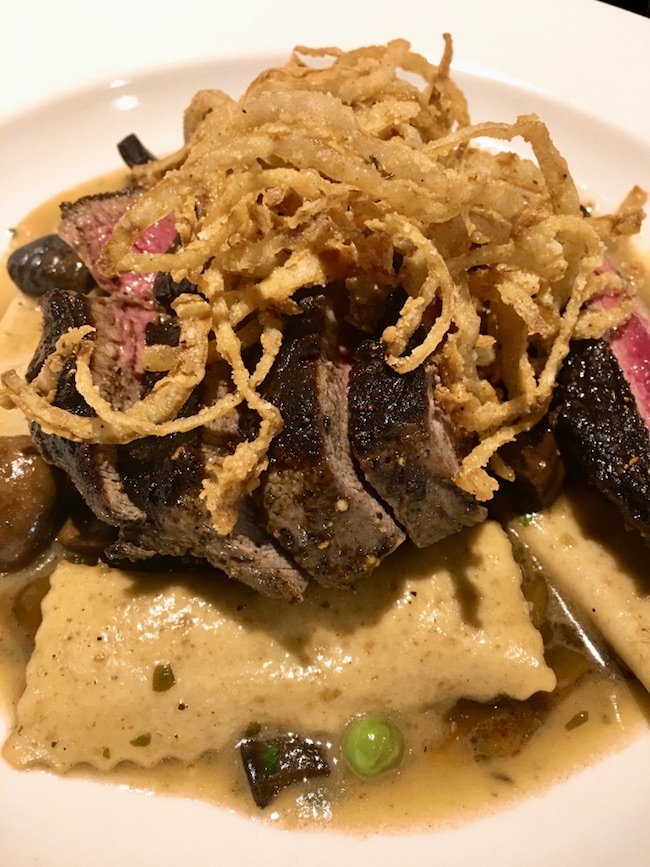 Extra special menu items.
Obviously, start with the steak and savor the bread with roasted garlic spread. Entrees come with two salad choices – Caesar or House. Both are incredible and hearty. The house salad is gorgeous with olives, peppers, tomatoes, artichokes and locally sourced mixed greens.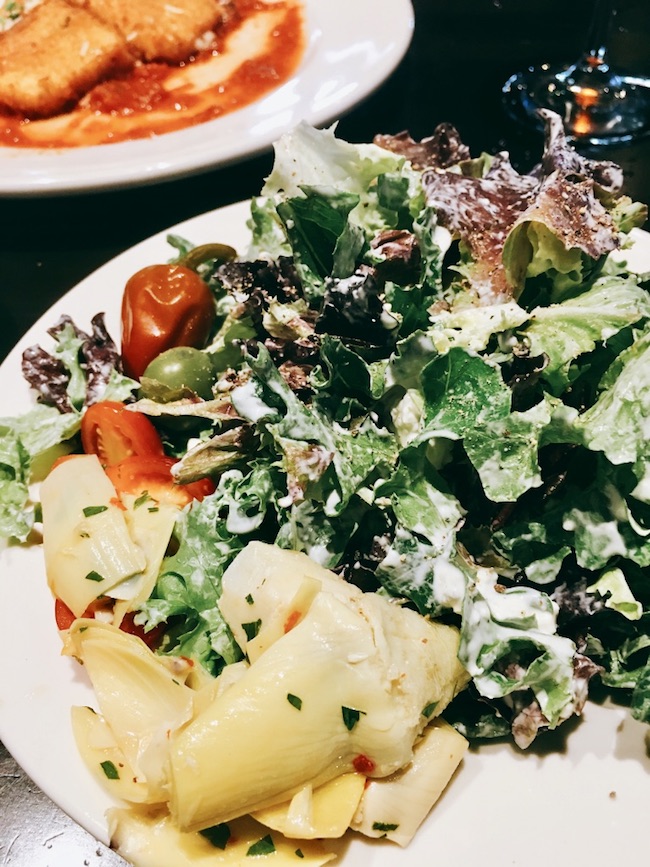 Bocca serves traditional drinks like honeysuckle mules and old fashions. I highly recommend the Italian Spritz, made with prosecco, Aperol and soda for a light and refreshing sipper. This is a bright and cheery drink and is what you want when you're eating authentic Italian. Nothing overwhelms with this drink as it is in complete harmony. More savory than sweet but sweet enough to make you happy.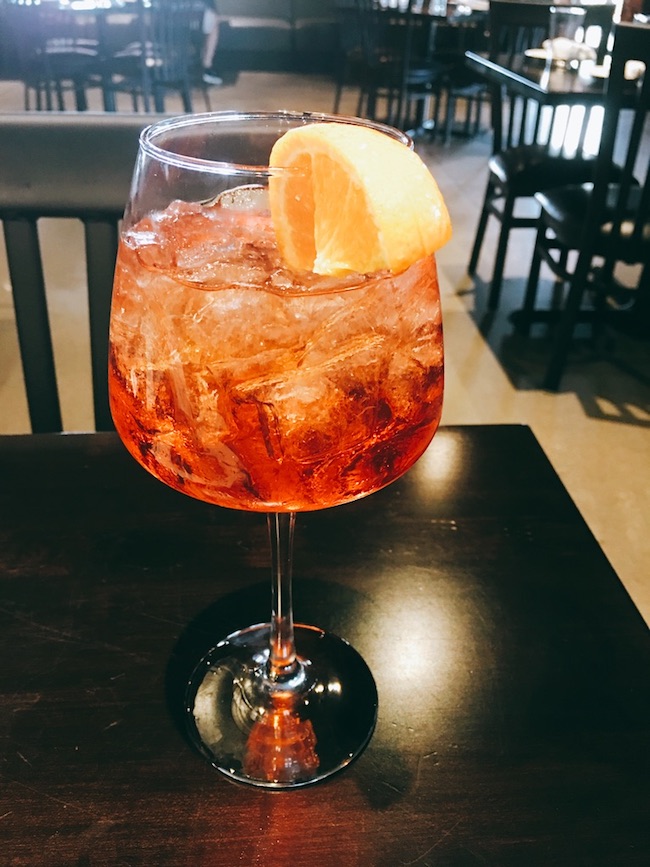 Order the fried mozzarella appetizer if your appetite is willing. This is big enough for a main dish, and you won't go hungry. Housemade tomato sauce tastes like freshly plucked tomatoes off the vine. This is a fork and knife mozzarella that is deceivingly light and airy. Tastes like a cloud of freshness.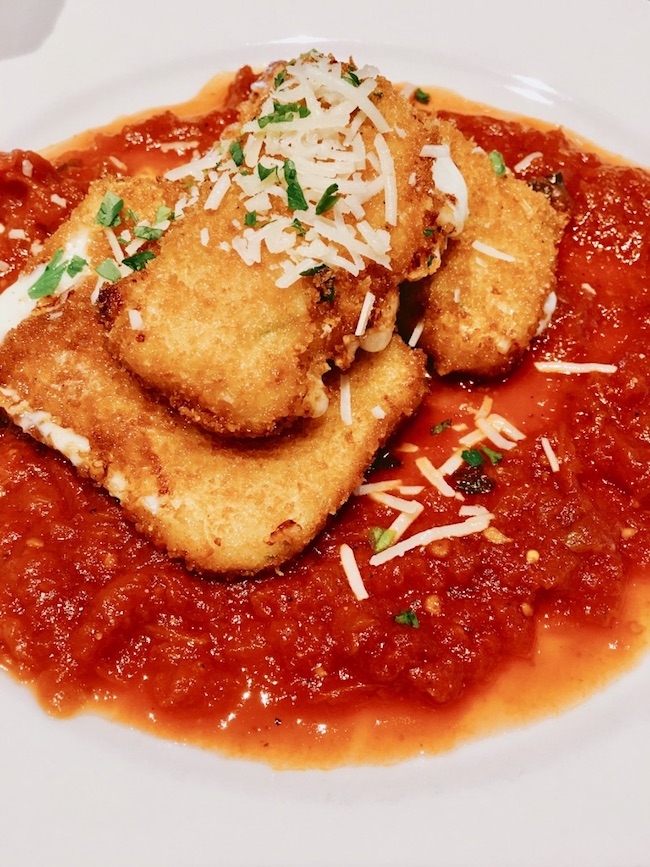 People rave about the meatballs, and the Chicken Piccata is beloved. This is a sensual dish with a gorgeous food magazine photo quality about it. The aroma of lemon mixed with saucy brine from the capers is layered with textures of pappardelle pasta that is savory and meaty yet light. Chicken is browned, and the insides taste like it was poached and seasoned from within.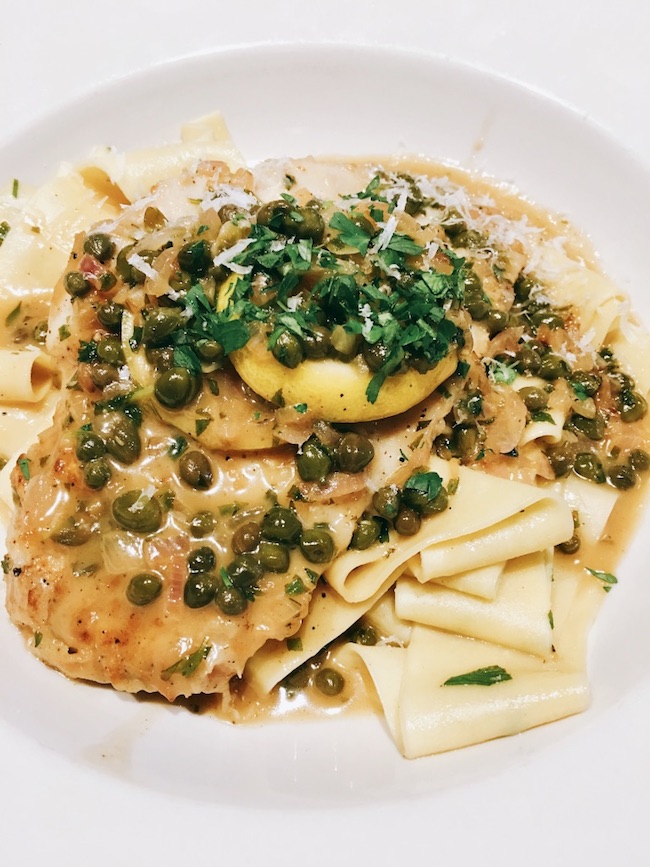 The "Bocca Gives Back" program.
Bocca believes that if you want to ask people to eat local, you should BE local. So, they have created a program called "Bocca Gives Back" in both locations. Every Monday they give ten percent of their sales to a different charity each month. It's not something they are advertising but something that is happening in the background. This month was the first kickoff of the program, and the Northwest Arkansas Food Bank is the first recipient.
If you've driven past the Bocca Italian Eatery & Pizzeria locations and wondered about them, wonder no more. This restaurant is the real deal, and the owners are thoroughly invested in their community and integrity of the experience. "It's been a real blessing to me. It's really been fun to see how people embrace this," says Jill. "Keith is the real deal and my husband Mike and I, Keith and Angela are so happy we've opened this together." Well said, and well done.
Fayetteville Location
2036 N. College Avenue.
Sunday-Thursday 5:00 – 9 p.m.
Friday-Saturday 5:00-10 p.m.
Rogers Location
2011 S. Promenade Blvd.
Sunday-Thursday 11 a.m. – 9 p.m.
Friday-Saturday 11 a.m. – 10 p.m.