Arkansas has so many beautiful outdoor spots, but when the weather starts to cool and we get into that wintry rut of rainy, windy days, I find myself looking for some indoor activities to fuel my adventurous spirit. You may want to challenge yourself to read some fiction or nonfiction books based in Arkansas, check out Arkansas' fabric lovers paradise and learn a new hobby or relax at a beautiful inn or ranch. I like to spend the winter honing my cooking skills, and one of the best ways to do that is by taking a cooking class. Fortunately, across Arkansas, multiple kitchen stores offer cooking classes along with a variety of other programs that will teach you to make everything from croissants to sushi.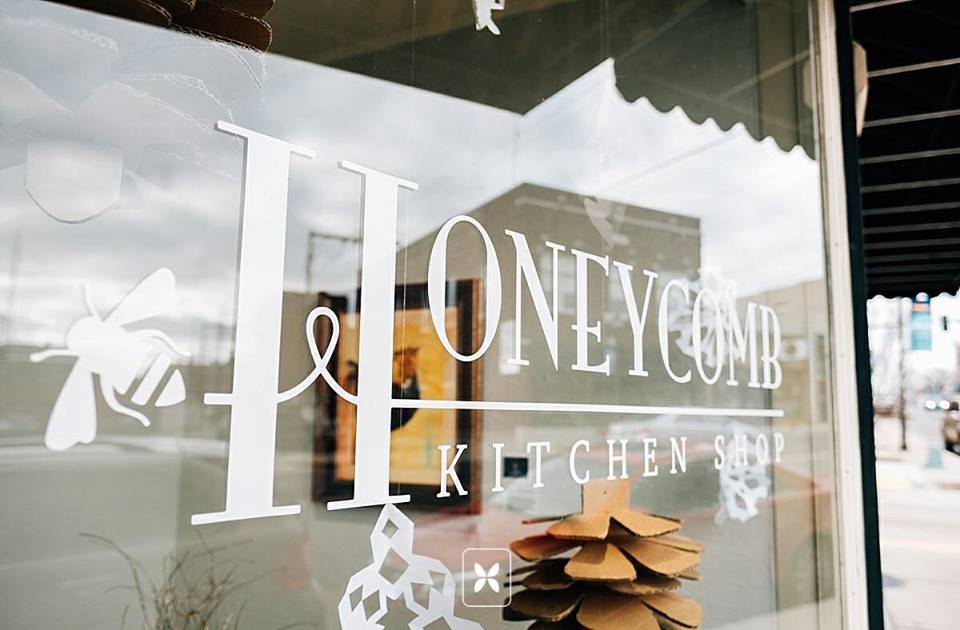 Photo by Nova Studio, provided by Honeycomb Kitchen Shop. Used with permission. 
Honeycomb Kitchen Shop — Rogers
Honeycomb Kitchen Shop specializes in high-quality cooking tools, utensils, cookware, and other carefully curated kitchen supplies. They also regularly collaborate with local chefs and restaurant owners to offer an array of classes and workshops to inspire home cooking. Their classes typically sell out quickly so you will want to check their website frequently. They have a Tea Tasting & Learning Class coming up in February.
Location: 213 W. Walnut Street | Rogers, Arkansas 72756
Hours: Mon-Sat 10 a.m. — 6 p.m.
Phone: 479-340-1022
Online: Website, Facebook, Instagram
Eggshells Kitchen Co. — Little Rock
A cooking class at Eggshells is the ultimate culinary experience. Held on-location at our location in the Heights (5501 N Kavanaugh Blvd), our cooking classes invite the best and brightest gourmets to strut their stuff. 
Classes typically begin at 6 p.m. The price of admission includes a welcome beer or glass of wine (only for the grown-ups, obviously!) and what the chef has prepared. You are welcome to bring your beverage of choice for the prepared meal.
Location: 5501 Kavanaugh Blvd., Suite K | Little Rock, AR 72207
Hours: Open Weekdays and Saturday, Cooking classes held in the evening.
Phone: 501-664-6900
Online: Website, Facebook, Instagram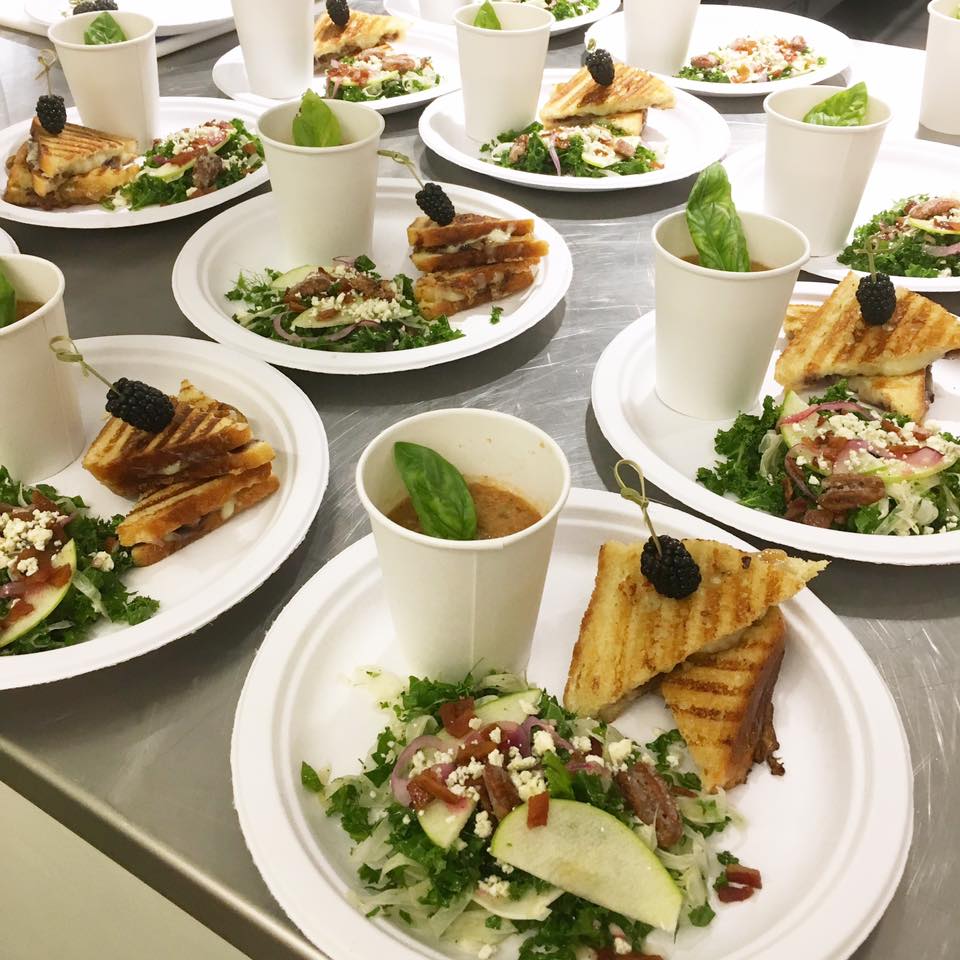 Photo courtesy of Brightwater
Brightwater NWA — Bentonville
Brightwater provides world-class training and learning for individuals, students and professionals at any point on their journey into the world of food. From full culinary education options to one-time events and classes, Brightwater can meet the needs of foodies at all levels. Brightwater is one of the most well-rounded, thoughtful and innovative culinary learning centers in the nation.
Location: 801 SE 8th St | Bentonville, Arkansas
Hours: Varies
Phone: 479-631-8600
Online: Website, Facebook
Cuisine Karen — Eureka Springs
Chef & Culinary Instructor Karen Gros, owner of Cuisine Karen, provides French-inspired cooking classes in her Provençal-style home in Eureka Springs, Arkansas. Classes emphasize seasonal health-conscious menus, including traditional (subtly adapted) French classics, prepared with locally grown and raised ingredients ~ high-integrity homemade recipes from "scratch" with top quality, healthful ingredients. Chef Karen also offers private cooking parties and company team building cooking events and is available as a personal chef for your private dinner party in your home or hers. She is passionate about passing on her knowledge of classic French cuisine and healthy recipes, including cooking with fresh and dried herbs, spices, and the making of stocks and sauces.
Location: Eureka Springs, Arkansas
Hours: Times vary by class
Phone: 479-253-7461
Online: Website, Facebook, Instagram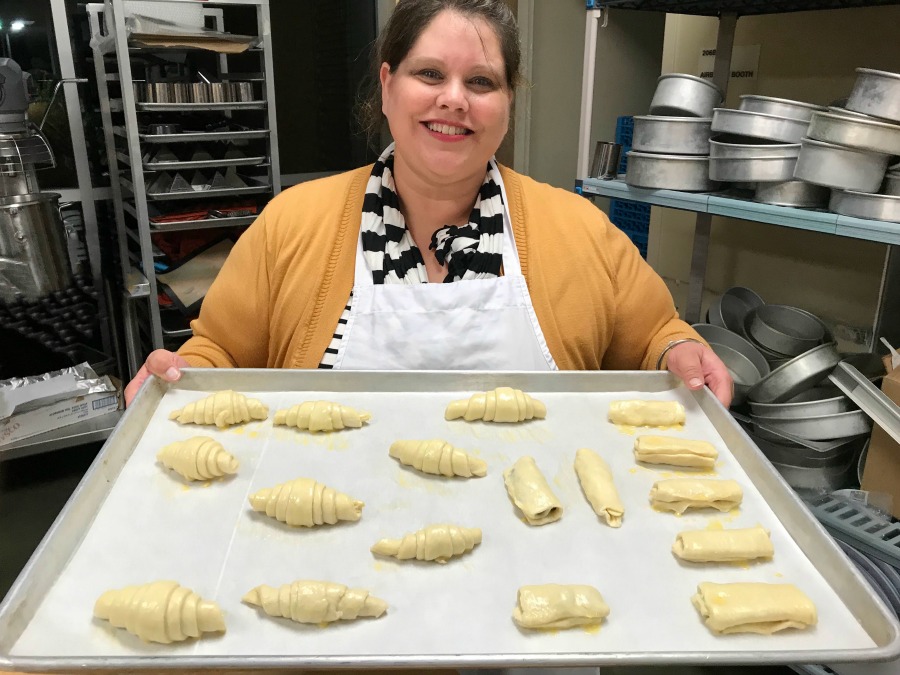 Photo provided by Gina of Desperately Seeking Gina.
Pulaski Tech — Little Rock/North Little Rock
The Community and Continuing Education program provides individuals of all ages in central Arkansas opportunities for personal and professional development through short, non-credit classes, such as:
Culinary arts
Personal enrichment
Healthy living
Technology
Life skills
To view upcoming professional development and community education classes, please check out the course catalog.
Location: 3000 West Scenic Drive | North Little Rock, AR 72118
Hours: Varies by class
Phone: 501-812-2200
Online: Website
Black River Technical College — Pocahontas and Paragould
It is an integral part of the college's mission to provide noncredit courses for most age groups, including programs, short courses seminars, and a wide range of other activities which serve the community's needs beyond regular college programs. Through Corporate & Community Education, individuals may develop new job skills, enrich personal and family life, and gain a deeper appreciation of their culture and environment. The college offers classes in a variety of topics and occasionally includes classes in cooking and cake decorating.
Hours: Vary
Phone: Pocahontas (870) 248-4000 ext. 4181  | Paragould (870) 239-0969, ext. 5202
Online: Website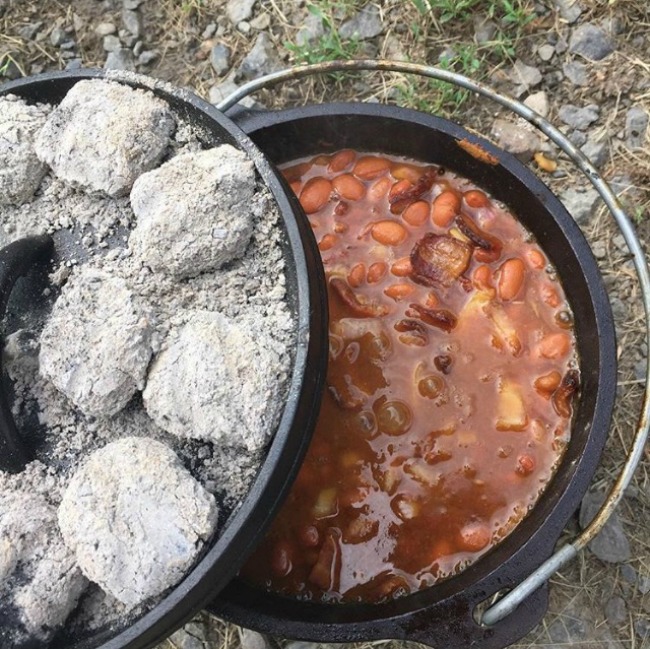 Dutch oven Cooking Classes — Various Locations
Dutch ovens have been a part of Arkansas history since before statehood was established and are growing in popularity once more as Arkansans all over the state are taking part in Dutch oven cooking events. Many state parks around Arkansas offer Dutch oven cooking classes. Upcoming classes can be found by checking with your local state park. Arkansas Game and Fish also offers Dutch oven cooking classes at several of their education centers.
Location: Various Arkansas State Parks and AGFC Education Centers
Online: Arkansas State Parks, Arkansas Game and Fish Commission
For the Kids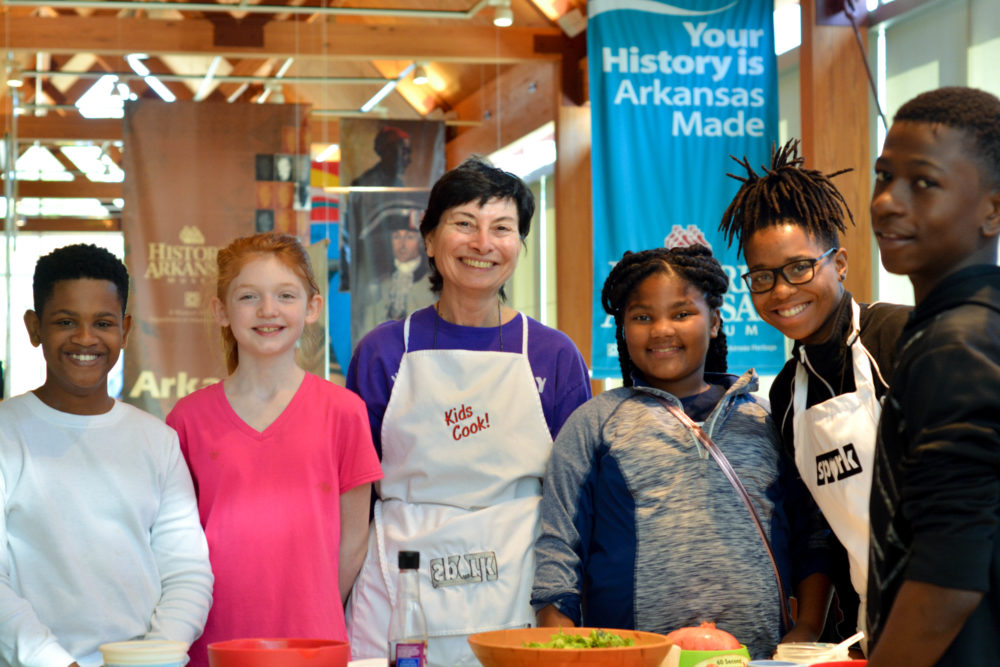 Photo provided by Kids Cook! ™
Kids Cook! ™ — Little Rock
Kids Cook! ™ is a Little Rock-based cooking school with a mission is to teach a wide variety of kitchen skills and to provide children with hands-on kitchen experience. Healthy eating habits, along with sleep and exercise, are the foundation of a healthy lifestyle. Kids Cook! ™ promotes nutritious, economical recipes to instill confidence in kids, in an exciting, fun, safe environment. At Kids Cook! we encourage kids to cook with a wide variety of ingredients and to taste a wide variety of foods.
Location: 58 Valley Estates Ct. | Little Rock, AR 72212
Hours: Classes and times vary
Phone: 501-766-7629
Online: Website, Facebook
Bearden Productions Center for the Arts — North Little Rock
It is the mission of Bearden Productions Center for the Arts to make quality performing arts programs and classes easily accessible for the entire community. The center offers a variety of classes for kids in dancing, acting, cooking and painting.
Location: 115 East Broadway | North Little Rock, AR 72114
Hours: Varies by class
Phone: 501-747-2855
Online: Website, Facebook
Cover photo by Seek Creative.