Most folks in the Northwest area of Arkansas are familiar with Crepes Paulette, the food truck located across the street from the 21c Hotel in Bentonville that serves authentic and fusion handheld sweet and savory French crepes. The truck has been around since 2010, but did you know they also have a brick-in-mortar location just a short distance away?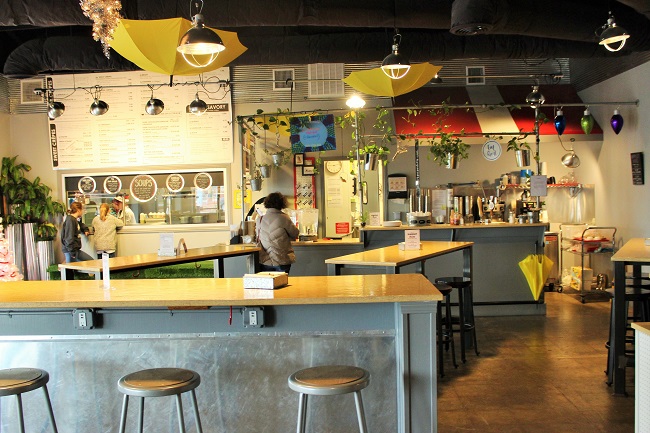 "Actually, we initially tried to open a brick-and-mortar location but, thankfully, the local banks wouldn't loan us the money. In retrospect, that was a blessing in disguise," says owner Paula Henry.
Located at 100 SW 8th Street, the modern and sleek, yet inviting and lighthearted space offers patrons an often welcomed alternative to the long outdoor lines of the food truck. And while there are some similarities to the truck, the brick-and-mortar does have several unique offerings.
"We offer all of crepes at both locations, but the soups, mousses and adult beverages are only available at the storefront," says Henry.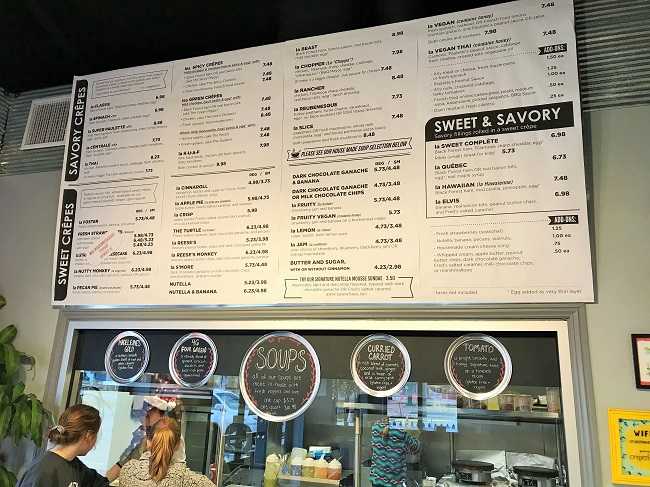 Upon entry, look up and take a gander at the massively-sized menu. If you're not a regular, I will encourage you to step to the side and take it all in. The choices will seem endless, but a decision — mainly because of the eagerness to eat — is usually soon to follow. Truth be told, whether you go sweet or savory, you really can't go wrong with any of the crepes. They are all great, from la Thai with chicken, peanut sauce, fresh cilantro, cabbage, and egg to la S'more with dark chocolate ganache, marshmallows, and graham cracker. I enjoy the la Jam, a thin, soft crepe with crispy edges filled with strawberry jam, or if I'm feeling really gluttonous, the la Pecan Pie with its warm pecans and dripping salted caramel is a truly joyful eating experience.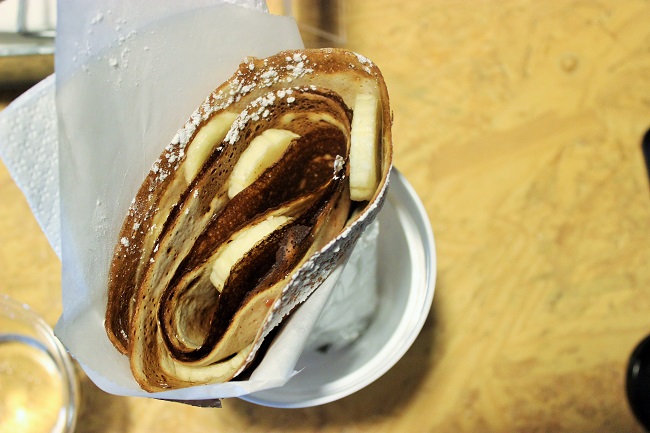 And whether you're a curious kid or an adult who loves to watch the art of crêpe-making play out, both locations offer a front-and-center view of the kitchen's activities. It's absolutely mesmerizing to watch the experts at their craft, if only for a few minutes.
"When we lived in France, I was always fascinated by how nonchalantly the crêpiers spun their crepes. It seemed so effortless. I thought that offering the same spectacle to folks here could only help our fledgling business. Luckily, we found the perfect food truck for that purpose. When we opened the restaurant, it seemed only natural to continue that tradition. It doesn't hurt that I'm a performer at heart and putting on a 'show' has always made it more fun for me," says Henry.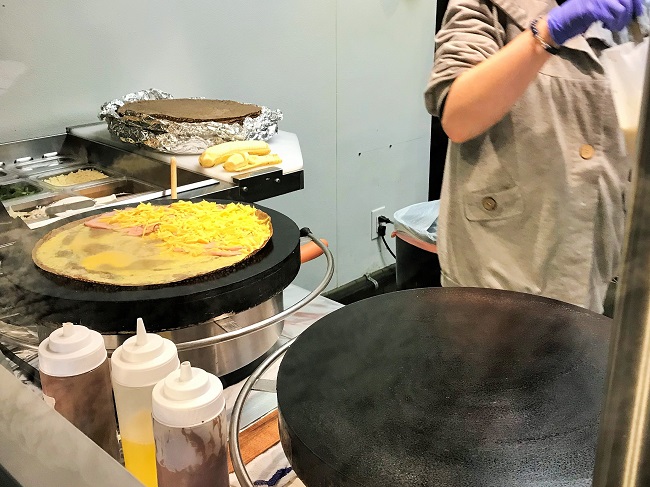 While Paula, along with her husband and business partner, Frédéric, split time at both locations, the brick-and-mortar is definitely more demanding, but also quite rewarding.
"We used to get such long lines at the food truck, which was both gratifying and embarrassing at the same time. We could only go so fast with two griddles, and we always felt bad making folks wait. With six griddles at the storefront, we can handle a crowd," says Henry.
Crepes Paulette's popularity makes sense. The food and service are outstanding.
And that goes for both locations.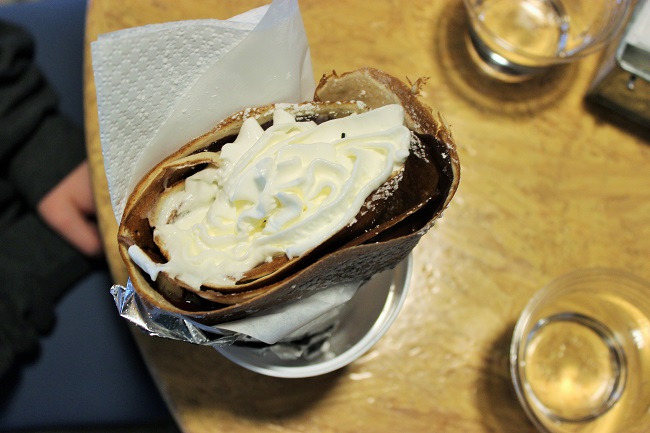 Did You Know?
The savory crepes at Crepes Paulette are made out of gluten-free, organic buckwheat. The sweet crepes are wheat-based and sweet. The gluten-free buckwheat can be requested for both savory and sweet.
Crepes Paulette
100 SW 8th Street (Bentonville)
Phone: 479-250-1110
Hours: Monday & Tuesday 10 a.m.-7 p.m.; Wednesday-Friday 10 a.m.-8 p.m.; Saturday & Sunday 9 a.m.-4 p.m.