There are some places in Arkansas that you just have to take a trip to experience. Dondie's White River Princess is one of those places. Fortunately, my husband and I only live about an hour away, and we recently took a drive through the country on a beautiful summer night to enjoy a meal at Dondie's.
To get to Dondie's we traveled through Augusta and down Hwy 33, just east of the White River. We saw miles after miles of beautiful farmland that was made fertile by the river and finally ended up in Des Arc.
Des Arc was one of the earliest settlements in Arkansas and its placement along the White River made it an important shipping point in its earlier days. Although the river is no longer a major source of industry in the area, it is still available for fishing and boating through several Wildlife Management Areas. There is a small park with a boat ramp just a block from Dondie's.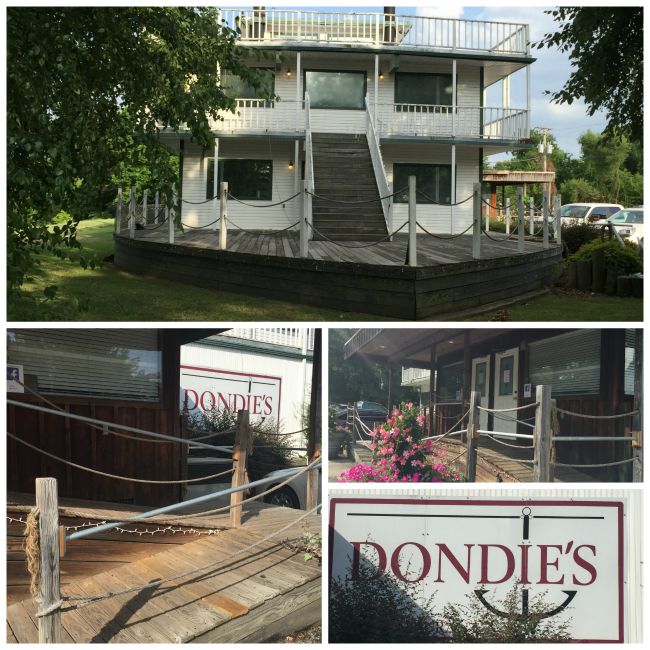 Dondie's was built in the 1980s to resemble a riverboat although she was never meant to set sail. She was always intended to serve as a restaurant. The restaurant sits high on the banks of the White River and has a stunning view of the arch bridge that connects the east and west banks of the river.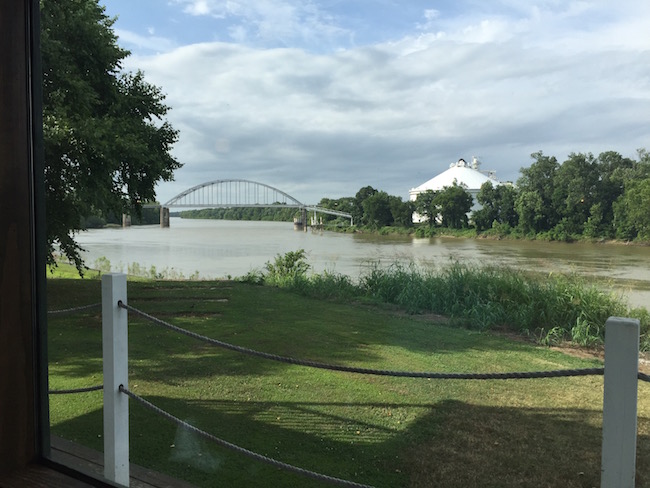 The dining room at Dondie's is on two floors and is surrounded by large windows with a beautiful view of the river. Every Thursday, Friday and Saturday night Dondie's fills up both floors of its dining room to serve hundreds of guests. Diners can choose from their catfish buffet or their delicious steak and seafood menu. Evening specials often include items like King Crab Legs or Captain's Ribeye at a reasonable price. Dondie's is also open for lunch on some Sundays as announced on their Facebook page.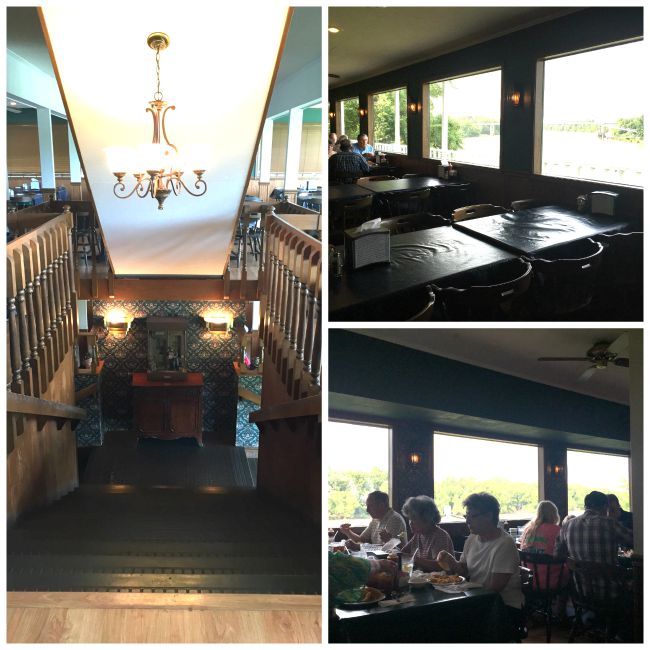 Dondie's is known for their catfish buffet. For around $15 per person you can enjoy all you can eat catfish, fries, hushpuppies, chicken strips, crawfish, peel-and-eat and fried shrimp, onion rings, corn nuggets, apple fritters and salad bar. The catfish was hot and fresh and very tasty.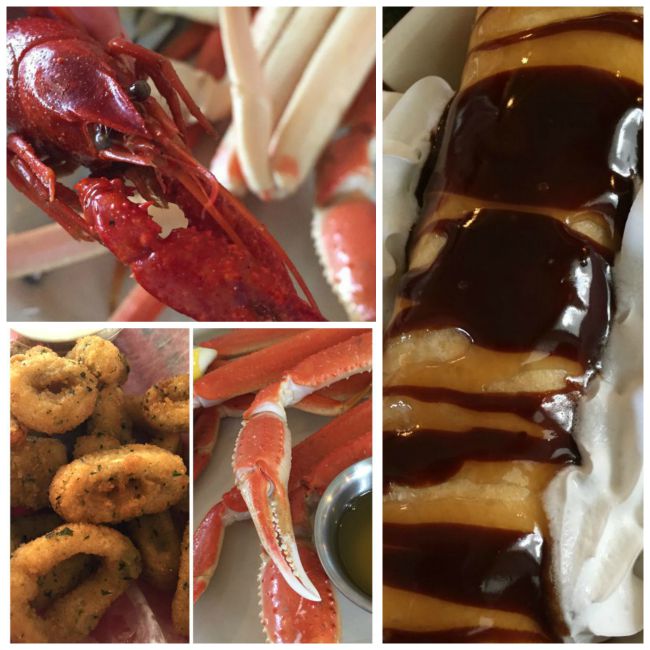 I had never had crawfish before, so I took this opportunity to give it a try. It wasn't bad, but it was nothing like the lobster this New England-raised girl is used to!
The menu at Dondie's includes a great mix of chicken, steak and a variety of seafood dishes. We ordered an appetizer of fried calamari that was nicely seasoned and cooked to perfection. We also ordered a snow crab dinner that included a loaf of bread, a side salad, a baked potato and a pound of steamed snow crab legs.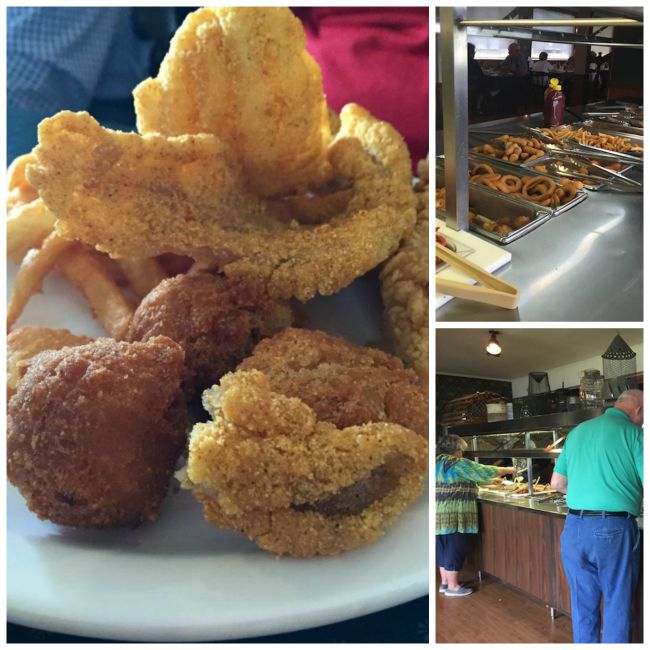 We finished our meal off with some delicious desert. We shared the Xango, which was a delicious crepe with a cheesecake filling and then deep-fried to perfection. It was topped off with hot fudge, caramel sauce and whipped cream. Yum!
After eating, we took a walk around the grounds surrounding the restaurant. It was a great night for enjoying a romantic little stroll. The bench overlooking the White River is the perfect spot to sit together and chat or just enjoy the view.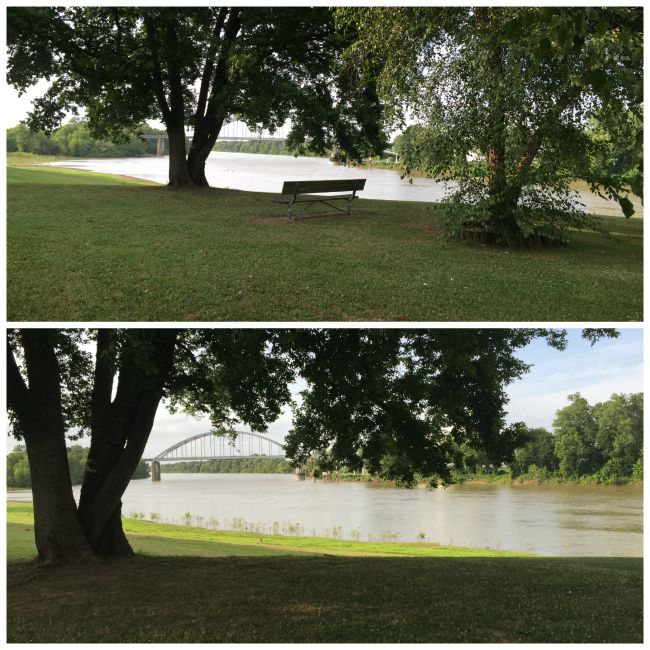 Dondie's is a great restaurant for families, but it is also a nice spot for a romantic evening out.
Connect with Dondie's on Facebook. Donnie's is located at 302 Curran Street in Des Arc. Call (870) 256-3311 for reservations.