"We cook with love."
So says Daron Hall, co-founder of HallBros2Go, the food truck spinoff of the popular Dunbar Historic District's neighborhood market and takeout counter K Hall & Sons. With brothers/partners David Jr. and Devin, along with help from mom, dad, and countless family members, HallBros2Go became a reality in June 2018. It's since been embraced by the Little Rock community.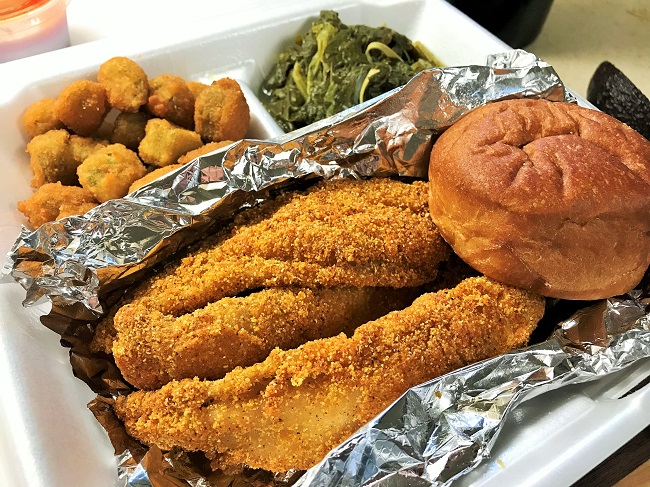 "The initial idea came from my older brother David Jr. He had been bringing it up for the last couple of years, saying that we need to get a food truck. Devin and I did not take it seriously at first; then people started saying K Hall needs a food truck and people started asking if we had ever thought about having one. So we got with our dad David Sr. to help us find one, and we went from there," says Daron Hall of HallBros2Go.
Since all three Hall brothers have day jobs, they've primarily focused on nighttime and weekend gigs, like catering, private parties, weddings, festivals, concerts, and the ever-popular Soul Food Sunday. This is when the truck serves up fantastic soul food in the Catfish City parking lot from 11:30 a.m.-4:30 p.m. at 1817 South University on select Sundays.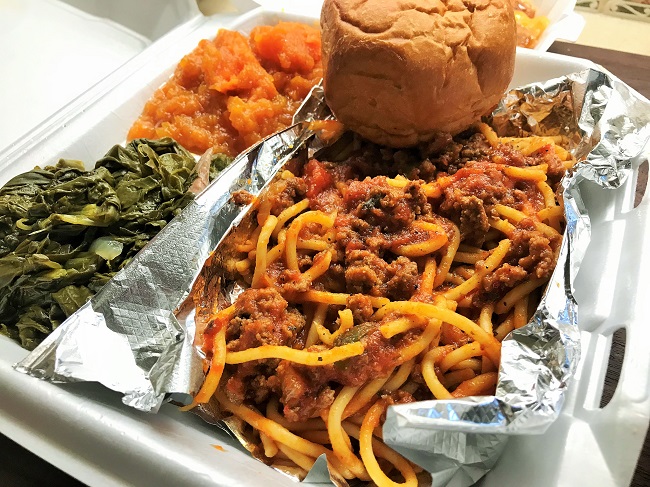 "We started out doing Soul Food Sunday every week, and we were missing too much church, so made an agreement to make sure we still make time for God. So we went to every other Sunday. Sometimes we will do a back-to-back Sunday while the weather is nice during the spring and fall. We always post on our social media sites early in the week when we will set, so people are kept up-to-date," says Daron.
As popularity begins to grow, so too does the line, which is usually about fifteen people deep. They are all waiting for rotating items like chicken and dressing, lasagna, ribs, and chicken spaghetti. Sides of purple hull peas, yams, macaroni cheese, and collard greens, along with desserts like banana pudding and peach cobbler and a "bro-made greenade" lemonade drink, all also rotate in and out of the menu. The fried catfish and award-winning fried chicken wings with Stella Sauce are the only to dishes that always reside on the menu. For the Hall brothers, it's hard to know which dishes are fan favorites, as all of them sell out during every shift. One day when I was in attendance, the fried pork chops came off the board two hours into service, an act that was met with a collective groan from the customers.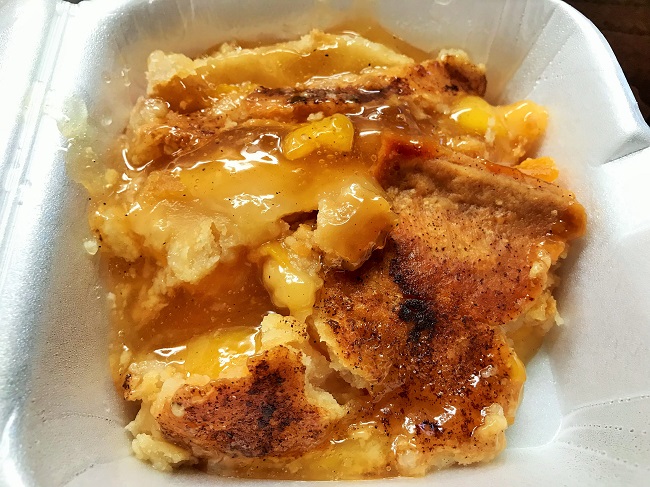 Everything I've tried on my two visits has been fantastic. Especially the tender purple hull peas, crispy, meaty fried catfish, and the addictive banana pudding.
"People love our banana pudding that my 12-year-old niece makes for us. Of course, all the veggies and sides are great. Everything we make is made from scratch with nothing canned. The whole family helps prep. My mom, dad, and grandmother help peel sweet potatoes and pick greens for us to cook," says Hall.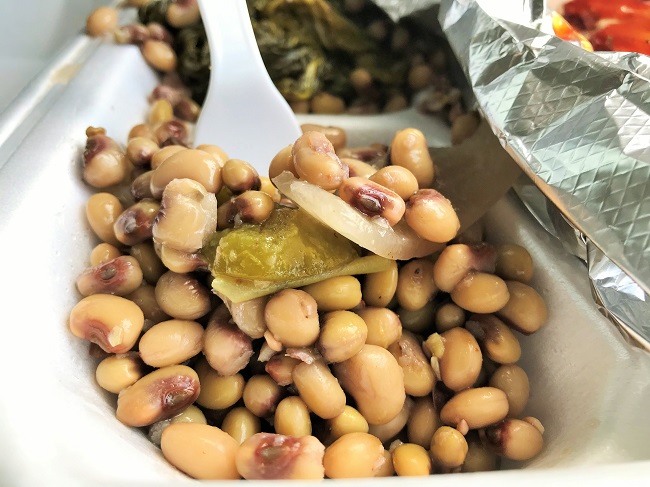 Even though throngs of food lovers adore their food on Soul Food Sunday or at a private event, like every food truck owner, the Hall brothers have faced a steep learning curve.
"The biggest challenge was learning how to work and operate on the truck. But we got better every time we set up. I remember the first day we set up; we didn't take things down off the shelves and tie everything down. We drove the truck to the Catfish City parking lot and when we opened the door, things like flour, cornmeal and hot sauce, were everywhere. It was a mess, and we were setting up in like two hours. Then we had forgotten to put gas in the generator and water in the water tank. It was a disaster. So I think just adjusting to working in a smaller space and trying to produce so much food were challenges. Keeping up with demand is another obstacle. "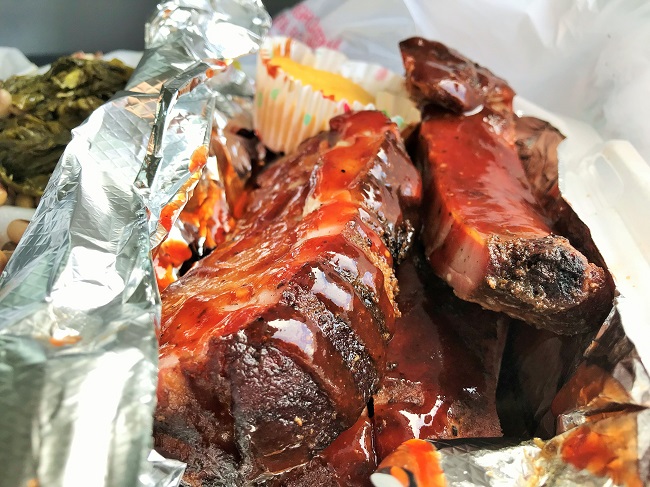 The challenges of food truck ownership have been great, but the rewards have been even greater. Satisfied customers and landing new catering gigs keep the positive momentum going, but at the heart of everything is family.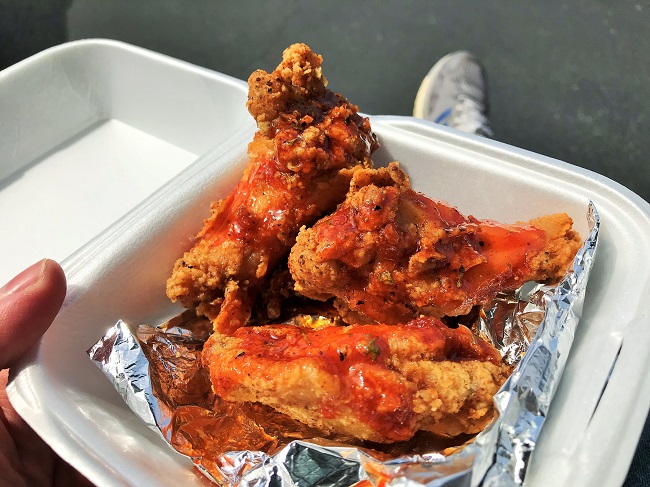 "The most rewarding aspect about having a food truck is being able to work closely together. And owning a business with my brothers. My mom and dad are our biggest supporters and are never too proud to jump in the truck with us.
That's love.