I have been on a huge honey kick of late. I love including it, along with granola, yogurt, and berries, in my morning parfait. Honey is also great in marinades, and it's wonderful to incorporate into a variety of Chinese dishes.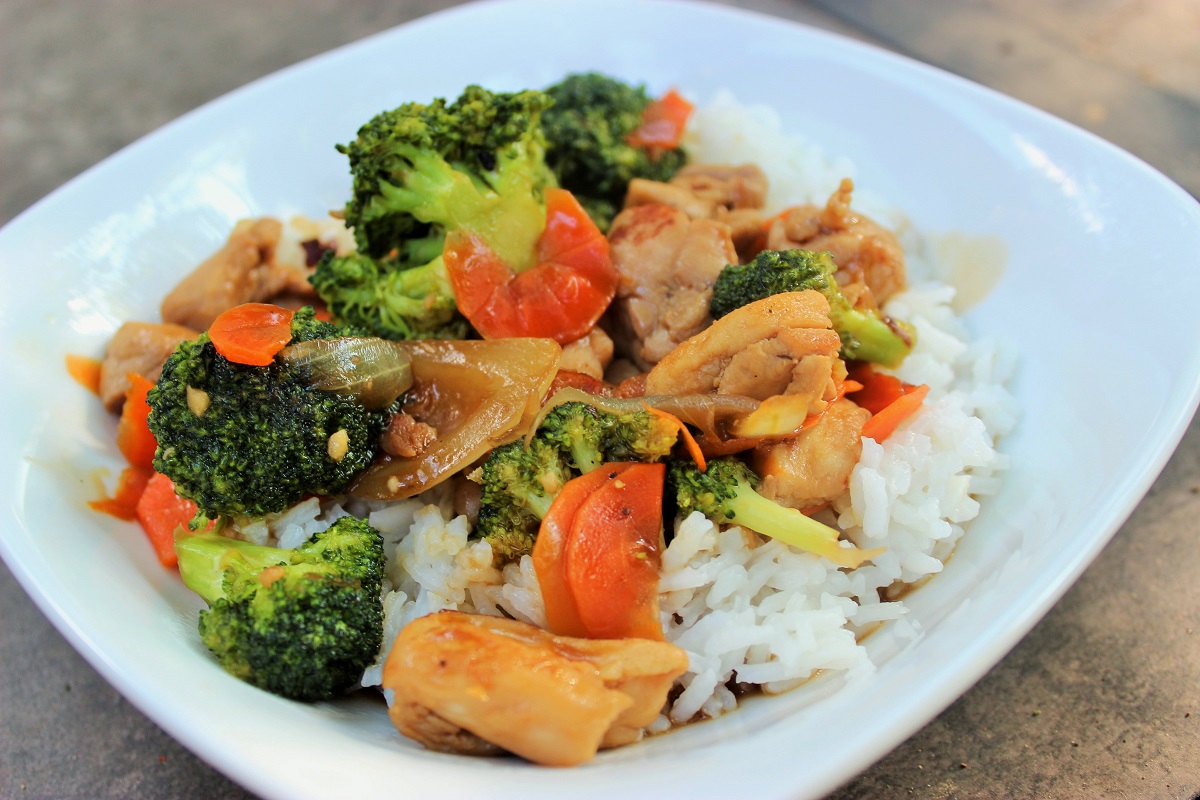 This Honey Garlic Chicken stir-fry recipe is a perfect example of a tasty recipe that features honey. My only issue? I was out of honey, and rather than go to the grocery store for a generic version, I headed to the Me & McGee Market in North Little Rock and bought a jar of Lake in the Willows Apiary honey.
As I was making my purchase, talking with Logan Duvall, one of the partners at Me & McGee, and telling him about how I planned to include this honey in a recipe post I was writing for OnlyinArk.com, he said, "Well, if you want to meet the actual makers, they're standing right over there."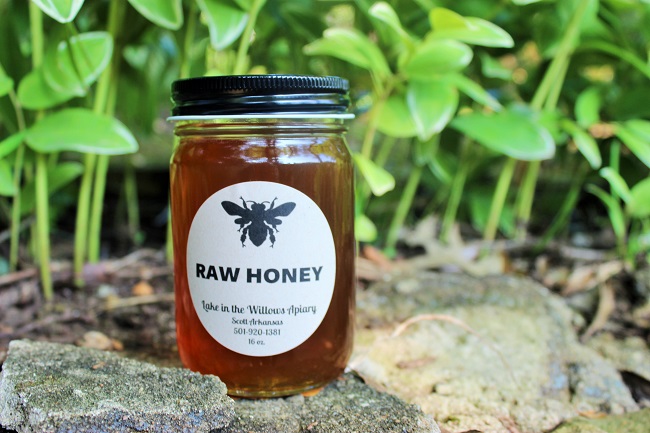 I spent the next 10 minutes chatting it up with Desmond and Joyce Simmons, learning about what they do, some of the different products they offer, and all of the benefits of eating honey. Like meeting the artist of a painting you own, conversing with food makers just adds to the entire experience and makes you appreciate everything that goes into the process.
As for my Honey Garlic Chicken Stir-fry, it was fantastic.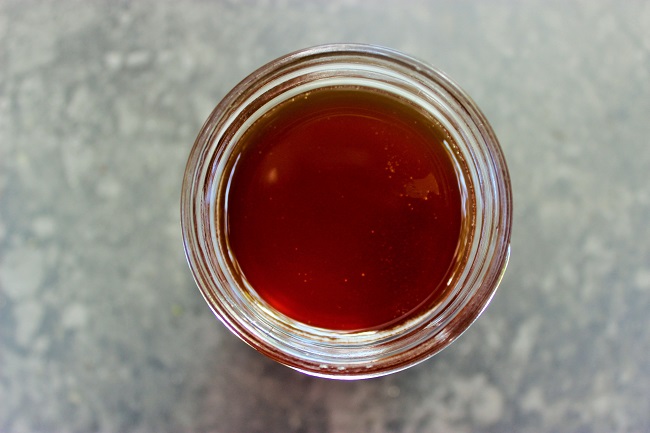 Here are a few tips to help make this recipe just right:
I used this as a base recipe, which means I highly encourage you to make subtle changes as you see fit. I do this with many of the stir-fry recipes that I cook at home. Just read through it, scan the cooking techniques, and use many of the base items, but feel free to include other ingredients into the mix. For example, I added some carrots for color and sweetness, along with onions for added texture.
Personally, there's nothing I hate more in stir-fry than big, chunky pieces of carrots, so if you are using them in your version, I highly suggest cutting them into thin slices with a sharp knife or a mandoline.
Chicken breast does the trick, but 9 times out of 10, I'm using boneless, skinless chicken thighs instead. They are cheaper, tastier, and just as easy to prep for the pan.
Fresh garlic is obviously more ideal, but if you're looking to cheat a bit and cut a little time, just use some jarred, chopped garlic from the store.
As with any stir-fry recipe, the key is getting all of the ingredients completely prepped before you fire up the wok. That means chop the chicken and veggies and have everything ready to go.
The end product is a delicious, slightly sweet stir-fry that's fairly healthy and ready in just a few minutes. This is a perfect middle-of-the-week recipe and is also ideal as leftovers the next day. The sweetness from the honey is definitely there but doesn't overwhelm the other ingredients, making this recipe an absolute keeper.