I recently purchased some beautiful zephyr squash from Rattle's Garden via Me & McGee Market in North Little Rock and wanted to feature it in a quick, midweek recipe for the family. I've really enjoyed cooking with zephyr squash over the past few growing seasons, mainly because it's just so easy to work with and pairs well with a number of other ingredients.
After a quick internet search, I found this Crispy Parmesan Garlic Chicken with Squash recipe that utilized a few, easy-to-find ingredients and took about 30 minutes to prepare from start to finish. Sounds like a pretty good deal to me.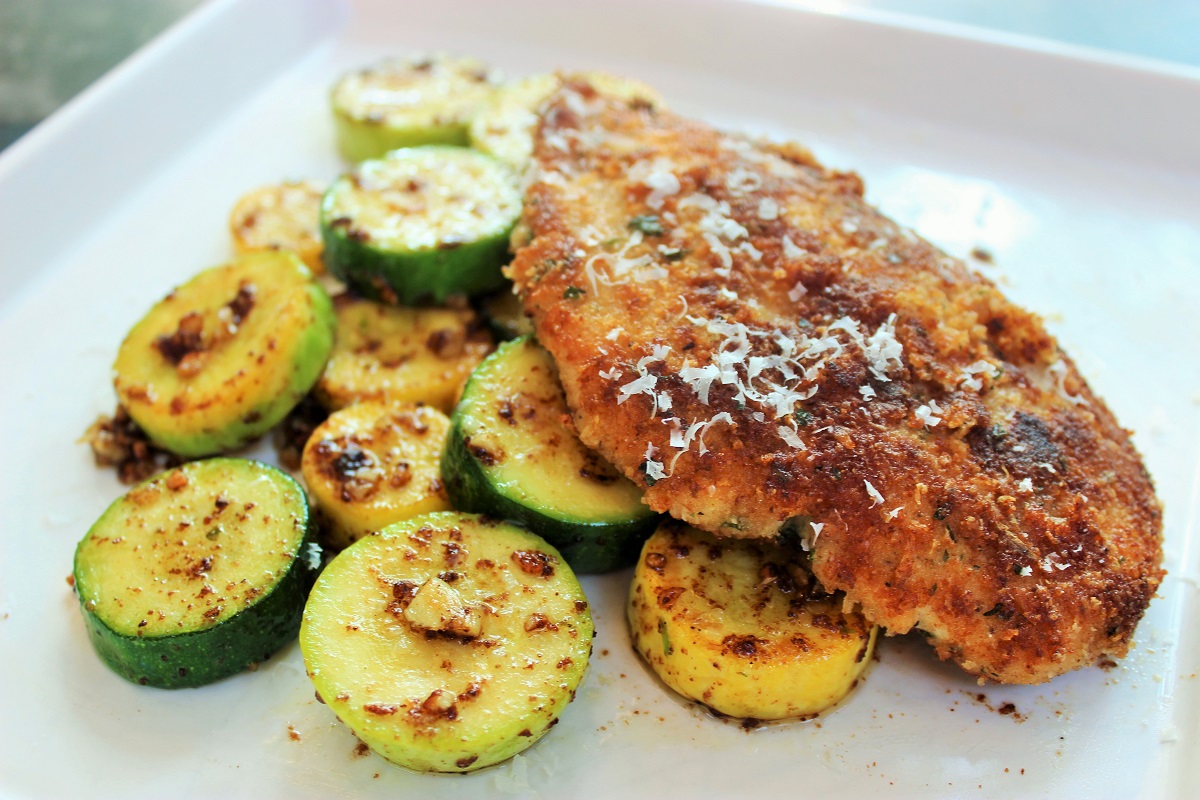 After you check out the recipe, come back and read my helpful suggestions below:
1. Make sure to get all of your ingredients prepped right off the bat. Wash the chicken under cool water. Mince the garlic, cut the squash and zucchini (yes, I also used some zucchini) into ¼-inch rounds. Melt the butter and grate the Parmesan. Doing this all up front just makes life a little easier.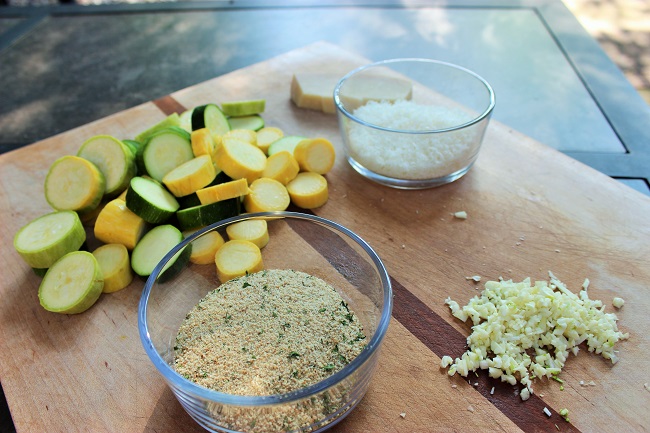 2. The only thing I didn't like about the original recipe was its use of so much butter. I'm always in favor of cutting down butter intake whenever possible, so I reduced my version by one tablespoon. This takes place when you melt three tablespoons instead of four for the coating mixture. Granted, it's not a big reduction, but something is better than nothing.
3. It's very important to use Italian breadcrumbs and not the plain variety. These add so much more flavor to the dish. That said, if you only have plain breadcrumbs on hand, use them, and add a few dry herbs (like parsley and basil) to the mix.
4. Do not, I repeat, do not overcook the squash/zucchini. It will get mushy. For me, it's important to have a little bite to the vegetables.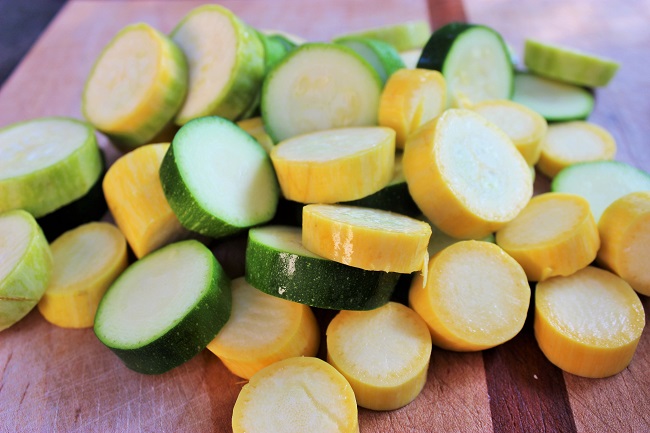 5. You will be tempted to not take that extra step of cutting each chicken breast in half (making a cutlet), but this would be a mistake. By thinning out each chicken breast and forming cutlets, it keeps the overall cooking time down, thus ensuring the outside crust doesn't get too dark or even burn.
The finished product yields a perfect summer dish. The thin, crispy, buttery crust on the chicken is so delicious and the meat is moist and flavorful. If you want to make the meal a little hardier, add a side of mashed potatoes or rice to the mix. For the mashed potatoes, take 4-5 Yukon Gold potatoes, peel and cut into 1-inch pieces. Boil the potato for ten minutes in salted water, drain, place back in the pot, and add about half a cup of milk, some salt, and a couple pats of butter. Mix for 20-30 seconds and serve alongside the chicken and squash.
Consider cooking a double batch because this recipe also makes for wonderful leftovers.