I'm a firm believer that everyone needs at least one good chicken wings recipe in their arsenal. And while it's hard to beat a crispy, fried wing, who has the time or patience at home to mess around with a deep fryer? Believe me, there's no such thing as a healthy chicken wing, but anytime I can bake something instead of fry it, I figure that's a subtle win for my health.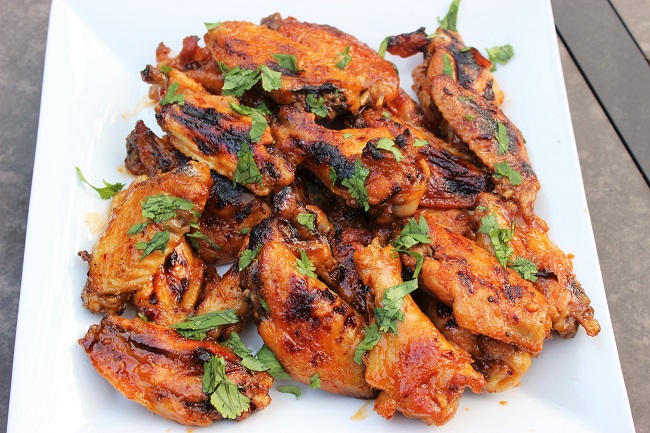 When cooked right, most baked chicken wings can be just as tasty as the fried variety. A couple weeks ago, a few friends were over and I wanted to make something that was fun, easy to pass around, and delicious. I found this Sweet and Spicy Sriracha Chicken Wings recipe that ended up being a real home run.
Why?
Because with cooking and eating, in general, there's not much better than when you can combine sweet and spicy flavors, which this recipe does quite well.
Here are a few tips to help make these wings just right:
1. Make sure to rinse the raw wings under cold water and then pat dry. This is a big deal. You want to try your best to remove any moisture from the wings before they enter the oven.
2. Make sure the use the parchment paper, as suggested. This makes for an easy clean-up, plus you don't have to worry about any of the wings sticking to the pan. This not only creates a mess but you'll lose bits of chicken.
3. Bake the wings as instructed and please make sure to flip each one at the 22-25-minute mark.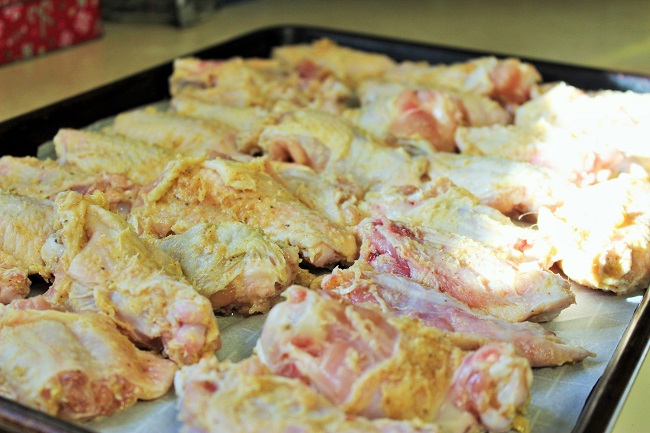 4. When the wings are baking, that the time to make the sauce. If possible, make a little extra. There ended up being plenty of sauce to coat the wings, but it's always nice to have a little extra for dipping later on.
5. The final step is to broil the wings for a couple minutes. Watch the wings! You definitely want a nice char on the wings, but you also don't want to burn them. Forgetting the wings for even an extra minute can have a huge effect.
6. I chose not to coat my wings with sesame seeds. That was just a personal preference this time around but feel free to do so. I love chopped cilantro and thought it really added a nice flavor and made for a nice presentation as the garnish.
This recipe did not disappoint and can double as both an appetizer and an entrée. I think you'll find the sriracha, honey, lime, and soy sauce provide a wonderful balance of flavors, making the end product subtly sweet with a pleasing spiciness.
My guests loved the wings. The only problem was there were no leftovers. Next time, I'll make twice as many.