Folks in Little Rock know the spot quite well. For many years, 1501 Merrill Drive was home to Vesuvio Bistro in the lower level of the then Best Western Hotel. That all changed in 2013 when Table 28 moved in and took over a space that was in need of a major make-over. The initial stages of the marriage seemed like an odd fit—an upscale, Southern-inspired comfort food restaurant inside a mid-level hotel chain on the edge of a residential neighborhood in West Little Rock. But thanks in large part to the culinary talents of executive chef Scott Rains, Table 28 built a steady following.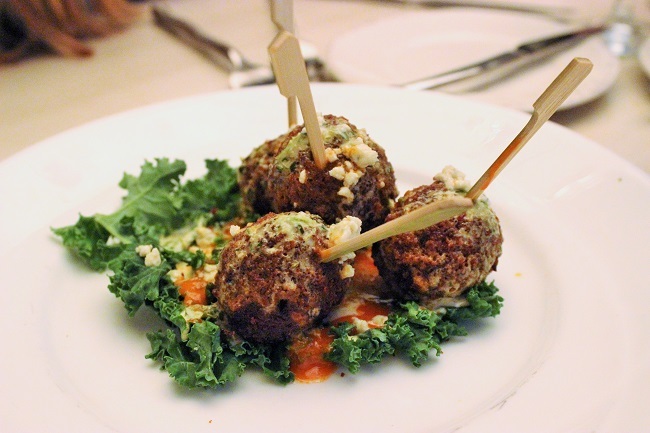 Before Table 28, Chef Rains was a relative unknown in Little Rock. He honed his skills with an extensive training in Napa Valley and San Francisco, working in renowned dining spots like Cafe Tiramisu and Le Folie. After several years in California, the southern native returned to Arkansas, and following a 2-year layover at the Hot Springs Country Club, he helped open Table 28.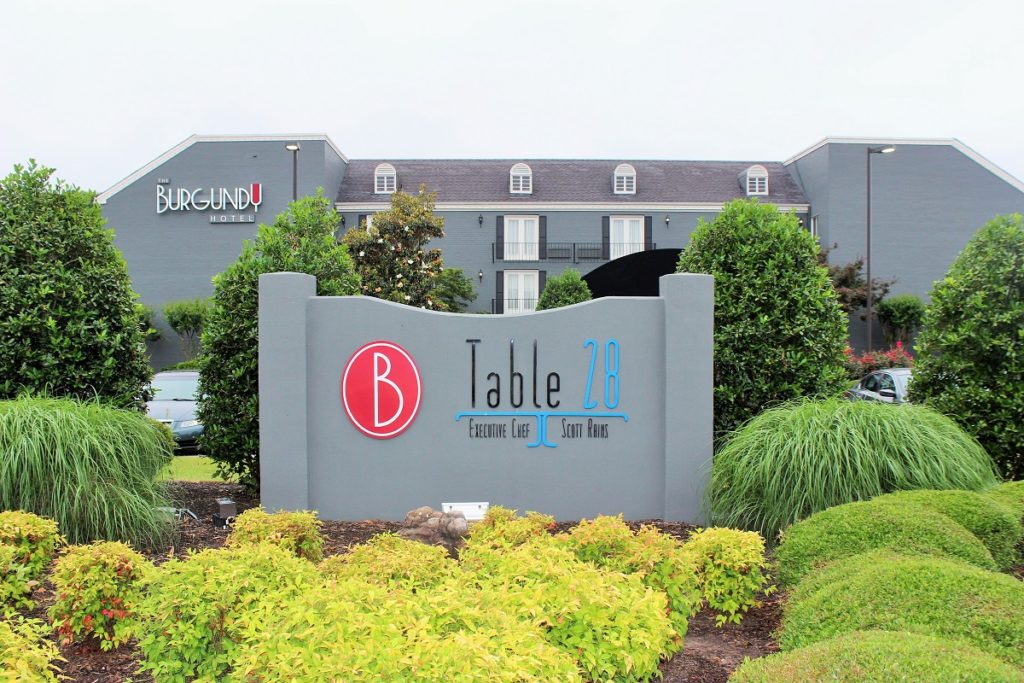 Two years into its existence, the restaurant and hotel received those much need renovations. Best Western transformed into The Burgundy Hotel, a boutique hotel with modern finishes, and, of course, a classy, sophisticated restaurant to go with it. Says Rains, "The energy just switched for the positive after the renovation. It's been a lot more fun and a lot busier as well. Everyone likes the atmosphere, which has actually won an award for its interior design."
But what about the food?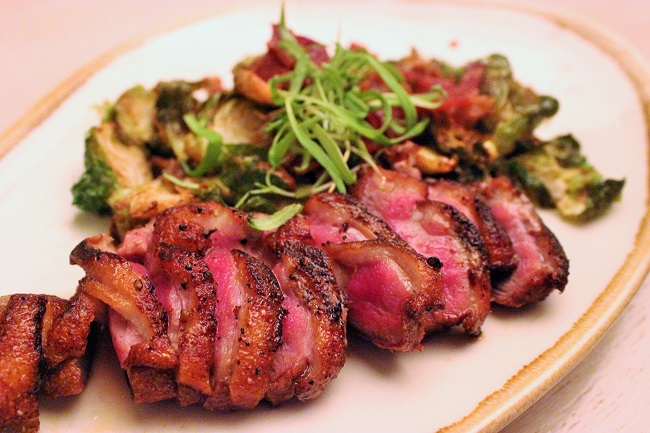 At Table 28, portions are ample, and presentation is refined, and there's a lot to love about the menu, starting with the "Jars" and "Shared Plates." These smaller dishes allow diners to broaden their horizons with eclectic eatables like Rabbit Liver Mousse, Duck Wings, and Rains' southern taken on a northern classic, Poutine, while also enjoying classics like Tuna Poke and Beef Tartar.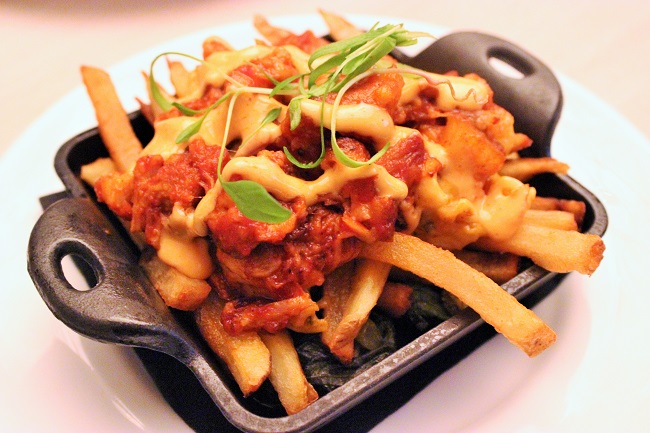 Rains breaks his entrees into three categories, "Sea," "Ranch," and "Farm," including a variety of menu staples as well as seasonal dishes. The Blackened Sea Bass with Chipotle Bleu Butter and Chorizo Corn is not to be missed, neither is the Braised Goat Tostadas with Mole and Black Bean Sofrito. Steak lovers can sink their teeth into a Prime Ribeye or Beef Filet Tenderloin, but missing out on the Duck Breast with Brussels would be a mistake.
Are you full yet? If not, save room Rains' creative take on a S'mores Bar.  It's a perfect way to end a meal at one of Little Rock's best restaurants.
What to Order
"The Quail Bird Lollipops, Butter Lettuce Wedge, Shrimp Scampi, and Sticky Toffee Pudding Cake are some of our most popular dishes," says Rains.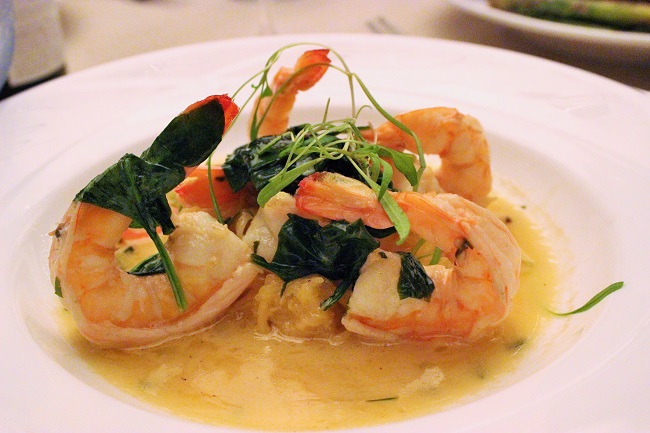 Did You Know?
Table 28 does one of the best Happy Hours in town. It runs Monday-Friday from 4 p.m.-6:30 p.m. and includes fantastic food and drink specials. Items like the Quail Lollipops, Blistered Shishito Peppers, and Street Tacos, just to name a few, are only $6 each. Diners can also order off a 3-course, prix fixe menu for $35 per person.
Contact Information and Hours
(501) 224-2828
1501 Merrill Drive
Little Rock, Arkansas
Monday-Thursday 4 p.m.-9 p.m.; Friday & Saturday 4 p.m.-10 p.m.; Closed Sunday