With an ever-expanding Indian food scene in Little Rock, sometimes it's nice to lean back on a veteran in the industry, like Taj Mahal Indian Kitchen, a restaurant that is approaching its 10th anniversary.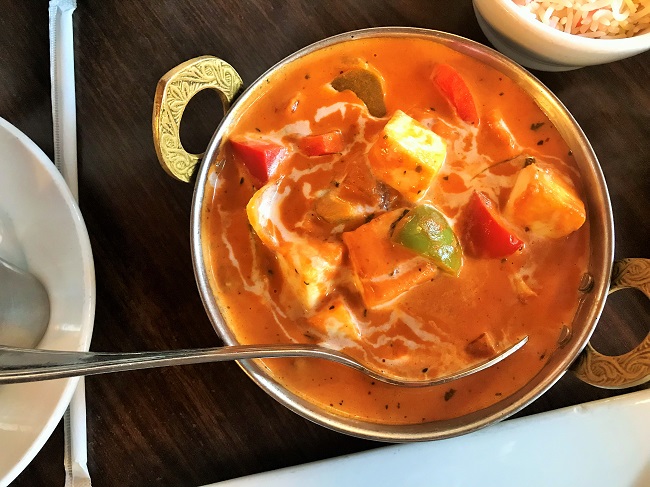 "Taj Mahal Indian Kitchen offers a wide variety of freshly-prepared Indian food mainly from the Northern part of India. Everything is prepared in-house and from scratch. We use the finest ingredients and a lot of our food is prepared from garlic and ginger paste. Our tomato and onion sauce is slow cooked for 12 hours with herbs and spices, then used to prepare almost all of our curries. We also offer customized spice levels that range from 0-10, making it easier on those that prefer less spicy," says owner Mahek Shah.
This attention to detail has helped build a loyal fan base of customers, as has Taj Mahal's popular lunchtime buffet.
"Our buffet is offered seven days a week from 11 a.m.-3 p.m. We typically serve 30 items on regular days and on weekends, between 33-35. Sunday brunch also includes Make-Your-Own Mimosa and Dosa 'Indian Crepes' at no extra cost. We are the only restaurant to offer 4-5 desserts daily and chai tea on the buffet, and we also offer complimentary chai tea to-go for those who are brave enough to go back to work after eating the buffet," says Shah.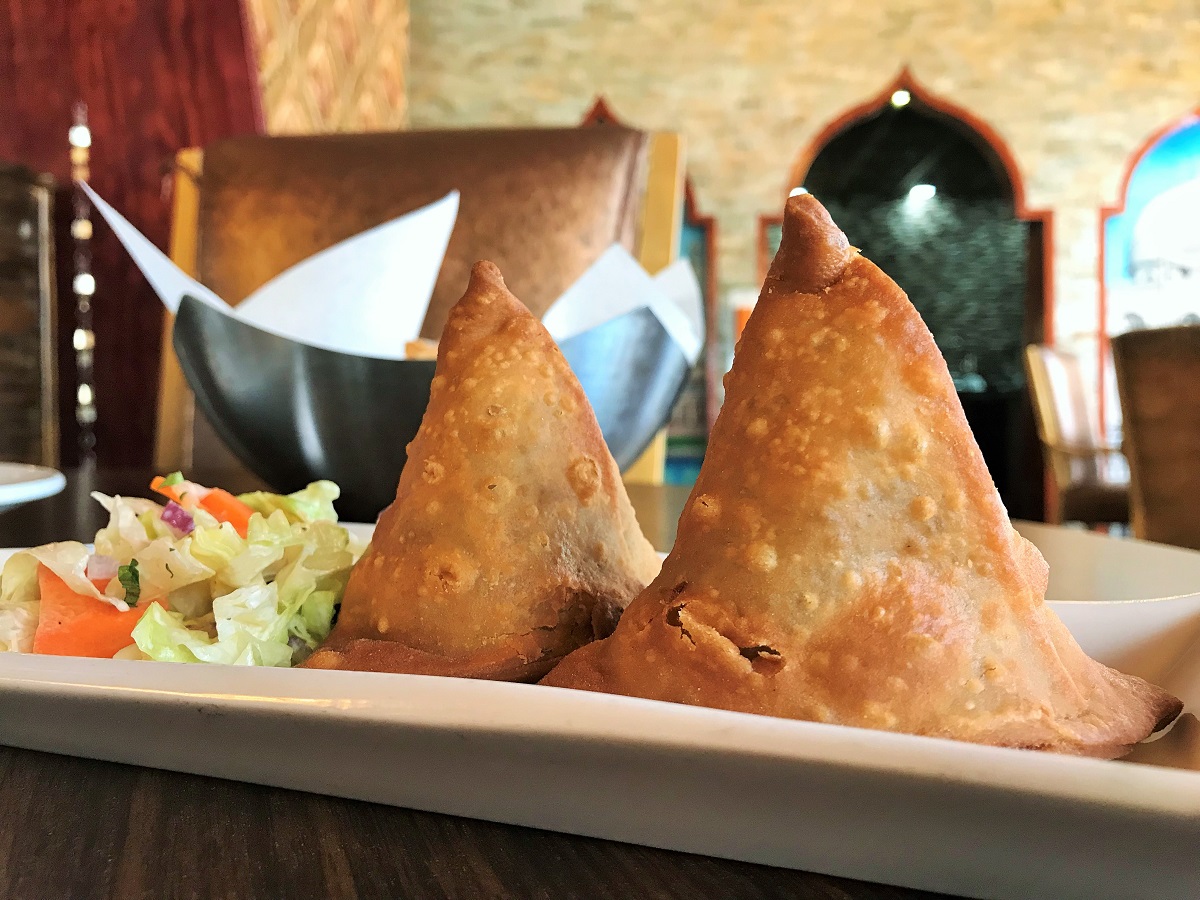 Recently, I dined at Taj Mahal during lunch, but instead of partaking in the buffet like so many others did that day, I opted to order off the regular menu. Everything from the vegetable samosas to the Chicken Tikka was absolutely fantastic. I even ordered the delicious Paneer Tikka Masala paneer, a rich, creamy tomato sauce-based dish that's perfect to sop up with an order of garlic naan.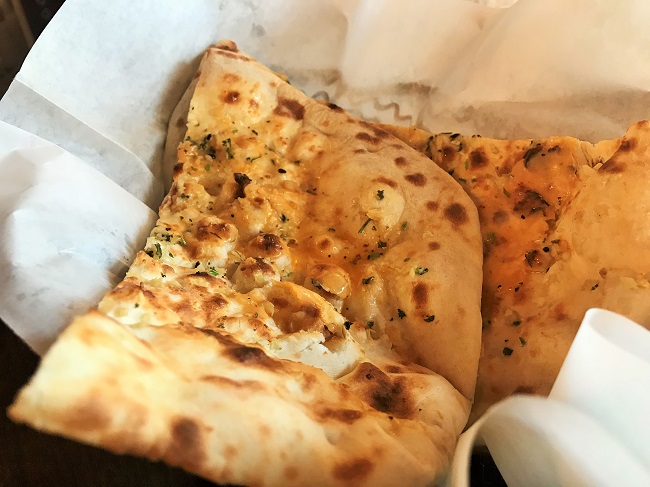 And speaking of naan.
"Our naan bread is prepared in what we call the Tandoor Clay Pit Oven. Some of the popular naans include mozzarella, garlic, rosemary and tandoori. This clay pit oven is also used to prepare Tandoori Chicken, Chicken Seekh Kebab, Chicken Tikka and many more dishes.," says Shah.
Offering warm, attentive service in a beautiful setting with quality food has proved to be a winning formula for Taj Mahal. A boon in the area's restaurant scene has also been quite impactful.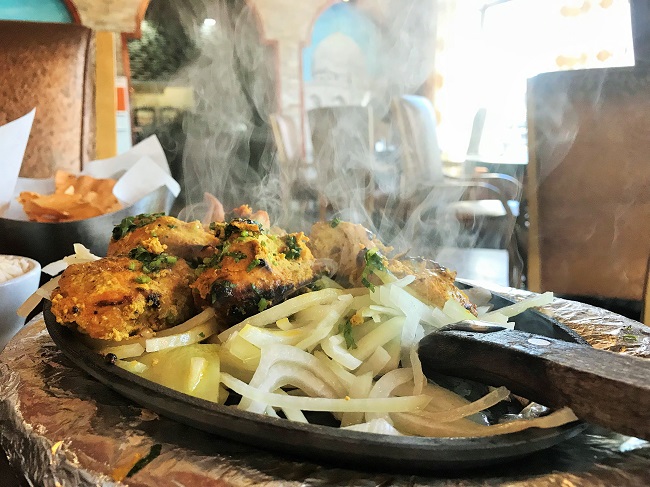 "Taj Mahal has enjoyed growth in the last few years with an upward trend of restaurants in the area. This has attracted thousands of new customers. We are experiencing new customers daily and have benefited heavily from the growth," says Shah.
Happy Anniversary, Taj!
Did You Know?
Taj Mahal Indian Kitchen makes handcrafted martinis and margaritas and carries an assortment of Indian and domestic beers. During the dinner service, popular items include: Chicken Tikka Masala, Chicken Biryani, Curry Chicken, Lamb Vindaloo, Goat Curry, Mixed Sizzler, Tandoori Chicken, Garlic Naan Bread, Gulab Jamun, and Mango Lassi.
Go Off Menu
Indo-Chinese food is popular at Taj Mahal. It is not on their current menu, but many customers order items like: Hakka Noodles, Szechuan Chicken Fried Rice, Singapore Noodles, and Vegetable Manchurian. All of the Indo-Chinese food can be customized to your spice level, Szechuan sauce and eggs, as needed.
Taj Mahal Indian Kitchen
1520 Market St. (Little Rock)
501-520-4900
Hours: Sunday-Thursday 11 a.m.-3 p.m. & 5 p.m.-10 p.m.; Friday & Saturday 11 a.m.-3 p.m. & 5 p.m.-10:30 p.m.