As spring rolls into summer it seems as if things get busier and busier. School winds down and spring sports and summer league are in full gear. Balancing family vacations, summer camps, library programs, VBS, outdoor concerts, sporting events, swimming and work are hard enough. Throw in trying to schedule some down time to enjoy the summer months and suddenly dinner is an afterthought. Plus, who wants to heat up the kitchen when the temperatures start to soar? Thankfully there are caterers, restaurants and shops all over Arkansas that provide take and bake meals and casseroles to help you get dinner on the table in a jiffy.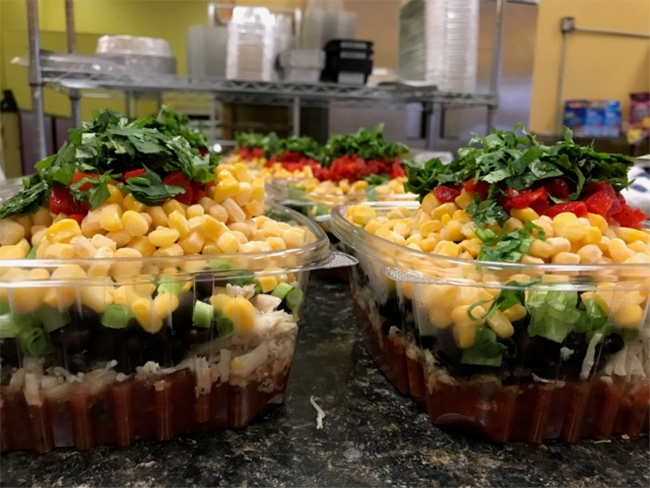 Make-A-Meal – Conway
Make-A-Meal has a huge selection of take and bake, family-sized main dish meals, sides and even desserts. They also offer Micro-meals which are single servings that include a main dish and a side and are designed to be microwaved. Make-A-Meal offers all of the traditional casseroles along with unique offerings such as Taco Lasagna, Breakfast Bruch Bake and Caribbean Chicken Enchiladas. Most meals are kept in stock but you can call to reserve your favorites.
Location: 2730 Prince Street, Suite 4 Conway, AR 72034
Hours: Beginning April 30, 2018 – 9-6
Contact: (501) 730-0414, Website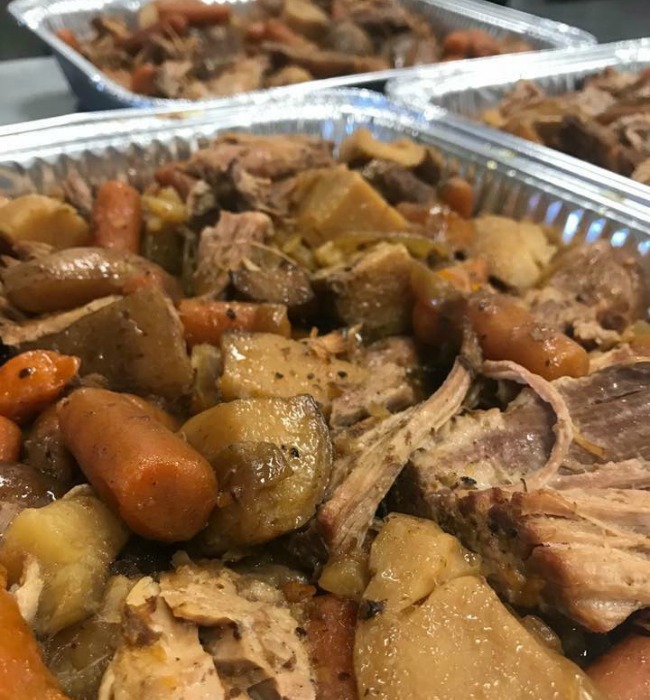 The Mixing Bowl – Searcy
Fresh, homemade meals prepared daily.  You can call and order or just walk in and choose one of their delicious home cooked meals from their coolers.   Whether you want to serve your family a home cooked meal, just pick up lunch for yourself or the entire office, or have an event catered, they are here to help! The Mixing Bowl offers a selection of over 20 different casseroles plus soups, sides and salads.
Location: 1229 W Beebe Capps, Searcy, Arkansas 72143
Hours: 10:30 – 6:30 Monday-Friday, 11-2 Saturday, Closed Sunday
Contact: (501) 305-4845, Facebook, Website

Daisy's Lunch Box – Searcy
Daisy's Lunch Box is located in the heart of downtown Searcy. They serve lunch from 11-2 on weekdays and offer a variety of freshly baked pies, cookies, cupcakes and their famous cinnamon rolls. They offer several sizes of take and bake meals, sides and soups and also provide catering services. Be sure to call for the daily selections or to reserve your favorite casserole in advance.
Location: 311 N Spruce St., Searcy, Arkansas 72143
Hours: 11 – 5:30 Monday-Friday
Contact: (501) 281-0297, Facebook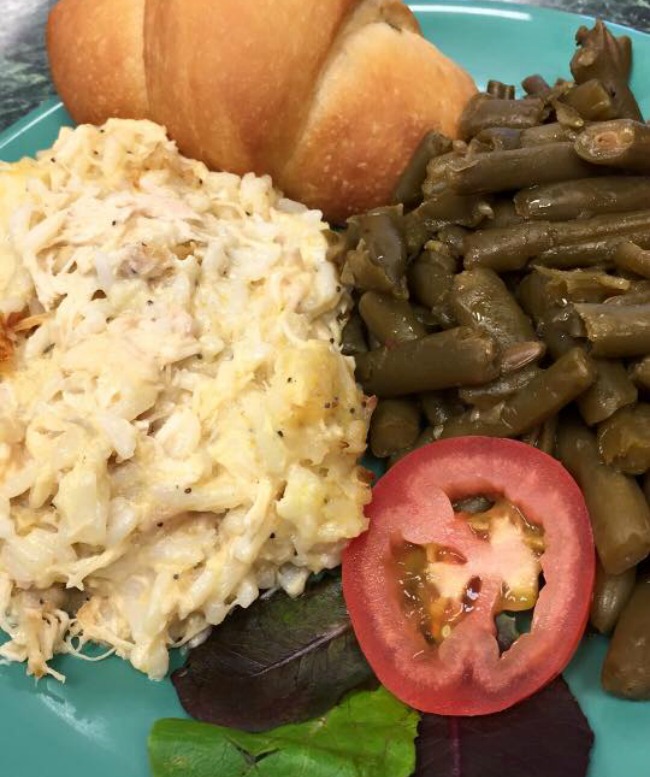 Natalie's – Batesville
Natalie's offers a huge selection (I counted over 50) of take and bake casseroles with chicken, beef and even shrimp. Many casseroles have a Cajun flair and are available frozen or fresh if you call 24-48 hours in advance. The Cafe is open for lunch and serves a hot plate lunch special and a variety of soups, sandwiches and desserts.
Location: 3050 Harrison St, Batesville, Arkansas 72501
Hours: 11-5 Monday-Thursday, 11-4 Friday, Closed Weekends
Contact: (870) 698-0200, Facebook, Website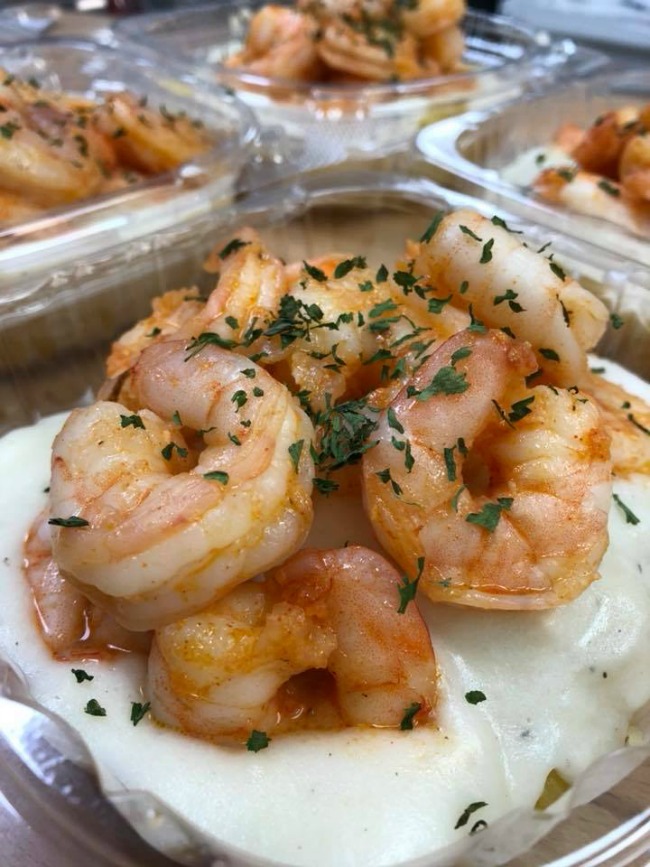 Meals for Moms – Jonesboro
When Meals for Mom opened in 2007, they had a goal to provide a healthy alternative while still giving families the option to have a 'fast' meal on the table. Customer favorites include Mexican chicken, chicken spaghetti and apple cider pork tenderloin. They offer a daily plate lunch special plus a variety of regular casseroles, weekly specials, sides and desserts.
Location: 2013 Grant Ave, Jonesboro, Arkansas 72404
Hours: 9-6 M-F, 9-3 Saturday, Closed Sunday
Contact: (870) 934-8881, Facebook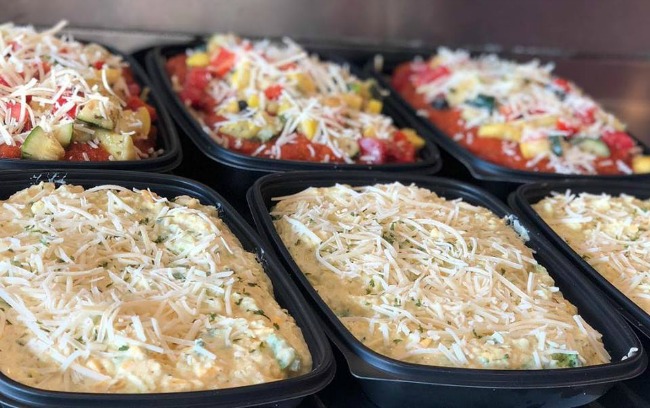 Kiss The Cook – Paragould
Kiss The Cook Restaurant and Catering offers a daily lunch menu and a large variety of take-home dinners on demand, casseroles, pasta and sides. For sixteen years they have been a popular lunch spot wowing visitors and natives of Paragould with freshly prepared meals that go above and beyond the ordinary. Casseroles include poppy seed chicken, beef and wild rice, and occasional specials. Call 24 hours in advance for special requests.
Location: 5301 Hwy 49 South (Carriage Hill Plaza) Suite A, Paragould, Arkansas 72450
Hours: Lunch 11-2 M-F, Open for Dinner on Demand pickup until 5:00 M-T, 4:00 on Fridays
Contact: (870) 335-2665, Facebook, Website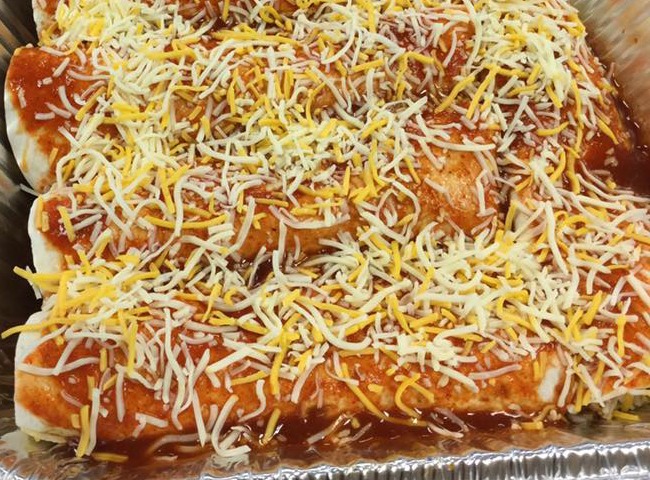 Teresa's Take N Bake and Catering – Pocahontas
Teresa's offers a daily special plus sandwiches, wraps and desserts. Custom orders can be made by calling ahead and there is usually a full selection of casseroles available in their freezer.
Location: 1382 Hwy 62 West, Pocahontas, Arkansas 72455
Hours: 11-6 Monday-Friday
Contact: (870) 378-0613, Facebook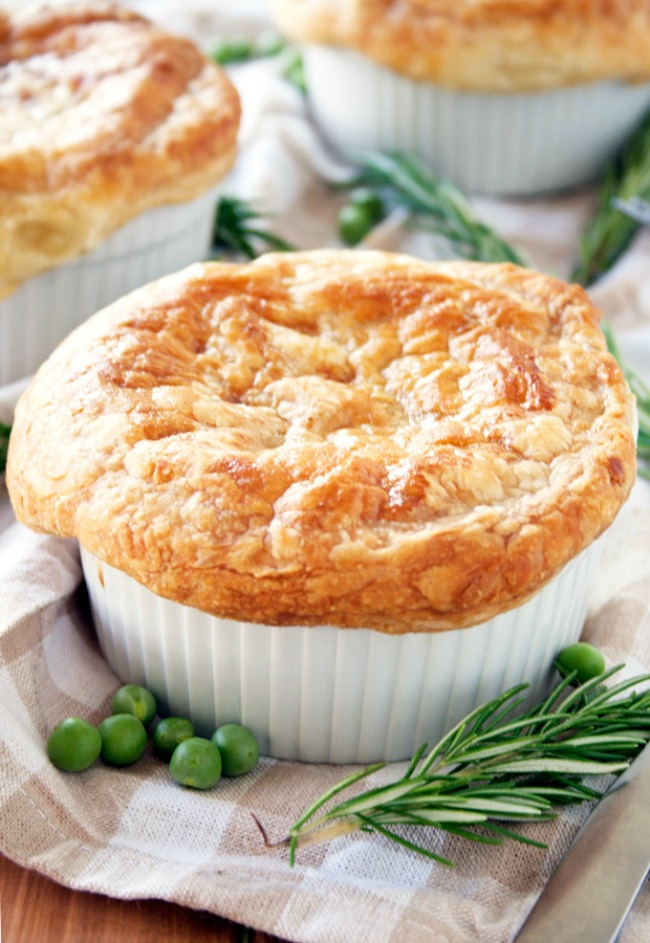 Julie's Deli – Texarkana
Julie's Delli has spent 22 years in the same location offering salads, sandwiches and burgers. Enjoy your lunch and then take dinner home with you. Julie's chefs have been busy making casseroles, side dishes, snacks, soups, and even breakfast. All you have to do is heat and serve. Perfect to have on hand for busy weeknight meals, surprise guests, weekends at the lake or welcoming new neighbors. Selections include petit chicken pot pies (pictured above)
Location: 4055 Summerhill Sq Texarkana
Hours: 10-6 M-F, 10-2 Saturday, closed Sunday
Contact: (903) 792-3354, Facebook, Website

Creative Kitchen – Fort Smith
Creative Kitchen offers a variety of gourmet grab and go meals ready for you. From Chicken Pot Pie to Chicken Spaghetti, Broccoli Salad to Spinach Dip, they've got you covered in a pinch. Entrees, salads and dips are available daily or by special order and individual casseroles can be sized to feed as few as two and as many as twelve.
Location: 309 Garrison Ave, Fort Smith, Arkansas
Hours: 9-5:30 Monday-Friday, 10-4 Saturday
Contact:(479) 646-3233, Facebook, Website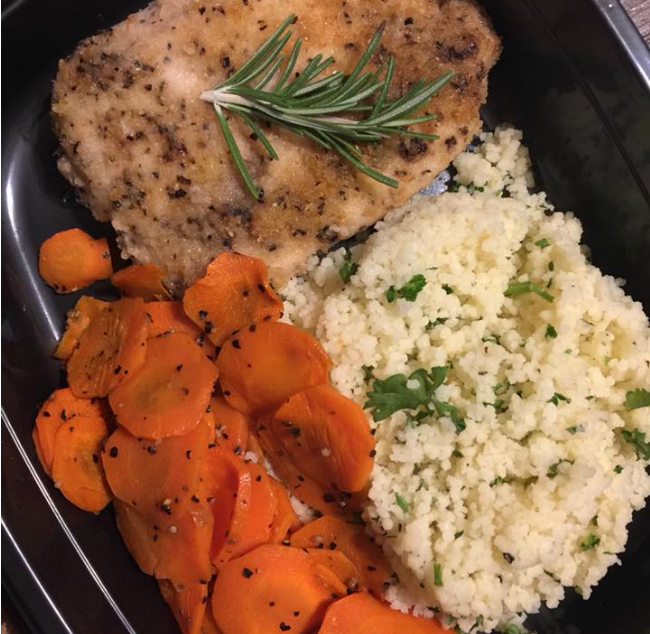 Simply Done – Rogers
Simply Done is a little different than your traditional take and bake operation. They offer a set menu of meals each week that typically includes a meat and two sides. Orders must be placed by 3 p.m. for the following week. Customers select the meals they would like, the number of portions they need and everything is cooked, packaged and delivered to you on Monday. Just reheat the meals at your convenience.
Location: Rogers, AR
Contact: (254)366-0856, Facebook, Website
Header photo from Kiss the Cook in Paragould.