Just in case you've forgotten, Valentine's Day is right around the corner. While it's become popular for many couples to dine out on this day of great romance, what's wrong with supplementing that with a loving gesture of baking a sweet treat for your sweetie?
The answer? Nothing.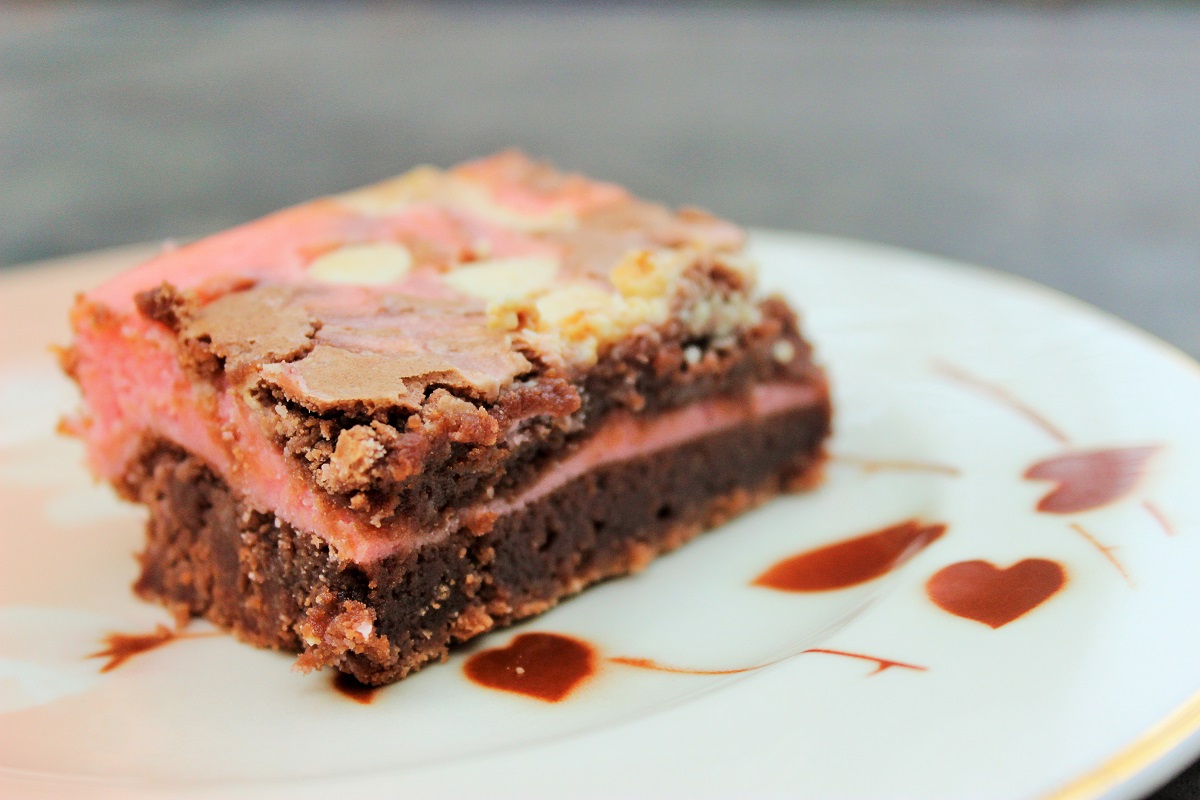 With that in mind, I set out to find a simple, fun and romantic dessert. This Valentine's Day Cheesecake Brownies recipe is just the thing to ensure a winning holiday.
Click on the recipe and give it a good once-over, but you'll also probably want to follow a few of these suggestions:
If you don't have a traditional double-boiler set, no worries, just find a large pot and fill it with a few cups of water (about two inches high). Take a smaller pot, add the chocolate and butter, and hold it over the larger pot (while the water is boiling). Make sure to keep stirring the chocolate/butter combo until both ingredients completely melt. Transfer the sauce to another bowl and let cool.

The eggs need to be at room temp, and should sit on the counter for about an hour before adding them into the mix. If you're a little antsy and want to warm up the eggs at a faster rate, just put them in your hands for a few minutes. This will speed along the process.

It doesn't have to be precise, but try not to pour too much batter into the 8X8 pan. Keep to the suggested ¾ amount because you'll want enough to swirl with the cream cheese mixture.
Speaking of, don't get too caught up with making the swirl absolutely perfect. Truth be told, it's fairly impossible to do so. Just try your best and make sure the chocolate batter is swirled with the cream cheese mixture as much as possible. As suggested, the end of a butter knife is perfect for doing so.
Truthfully, I'm not the biggest fan of white chocolate, but the chips do add a wonderful aesthetic to this dessert. If you absolutely despise them, then leave out.
I baked my batch of brownies for 35 minutes at 350 degrees. Afterward, I inserted a toothpick in the center to ensure doneness. A clean toothpick, free of any batter, means the brownies are ready.
It's very difficult, but make sure to let the brownies cool for about an hour before you cut into them.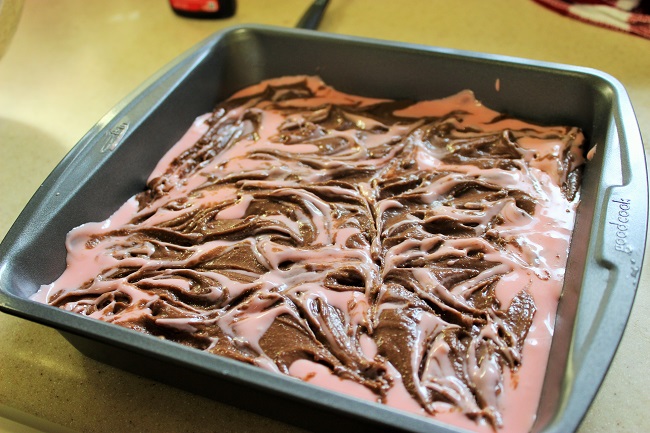 These brownies ended up being quite moist with a nice balance of sweetness and creaminess from the chocolate and cream cheese. After cutting them, you'll notice a beautiful pink line of cheesecake running through the chocolate portion, making a wonderful presentation. As with any good brownie, these are both dense and a little chewy.
So, whether you're looking to impress your partner with a romantic gesture or baking something fun and playful for the kids to enjoy, these Valentine's Day Cheese Cake Brownies will definitely hit the spot.