They say necessity is the mother of invention. When one central Arkansas family needed a new dining room table to seat the multiple foster children they had taken in, Coty Skinner decided to learn how to make one for himself. After seeing to his own family's needs, Skinner recognized that other foster families would have similar constraints. With a mission of producing beautiful tables around which families could gather, Skinner committed himself to help other foster families, and ARganic Woodwork was born.
"When I look back on my life, I recall sitting around the table with family. When we were eating, I was taking in valuable life skills. This was something we, my wife and I, wanted to do with the children who came into our home. Having a place where we could gather was necessary."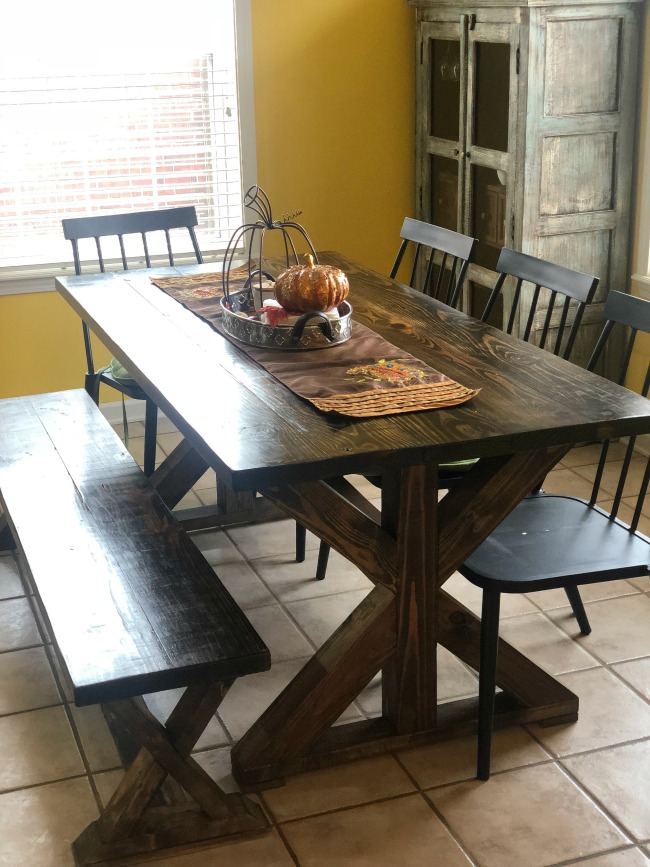 Coty Skinner joined the army straight out of high school. He plans were to serve his country until retirement, but ten years into his service, he was given a medical discharge following an injury suffered on deployment to Afghanistan.
He admits it was a bit of a blow to his identity. Unsure what to do with himself when he returned stateside, Skinner worked in the HVAC industry for a few years before joining his friend, Wes McAfee, at Honey Do, LLC, a general contractor in Beebe, Arkansas. Skinner also works as a life group pastor at New Life Church in Searcy and is studying Pastoral Care at the NLC School of Ministry in Conway, but he continues to build tables in his spare time.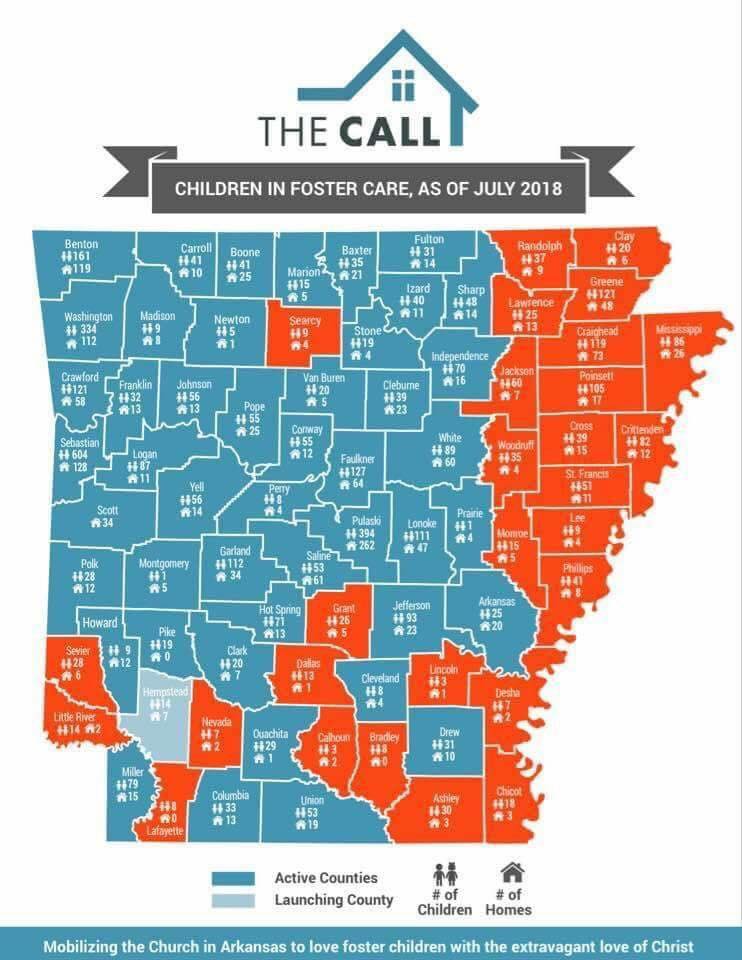 After running across a graphic like the one above, Skinner was shocked by the need for foster families in Arkansas, and he felt called to do something to help. With his wife, Skinner began the process of becoming a certified Arkansas foster family. Working with a local church organization, The CALL in White County, they completed the process and became certified as an open foster home. But much to Skinner's dismay, their dining room table only seated four. With a desire to connect with his foster children around the dinner table, Skinner realized they would need a bigger table. So, he decided to build one.
When he finished that table, Skinner made a second as a gift to another local foster family. Understanding that becoming a foster family is a big step, Skinner knew that it was very easy to allow small things to become excuses or reasons for not following through, and having adequate dining space was one of those issues. He wanted to remove the reason as a possible roadblock and started regularly crafting tables for foster families and fundraising events hosted by The CALL.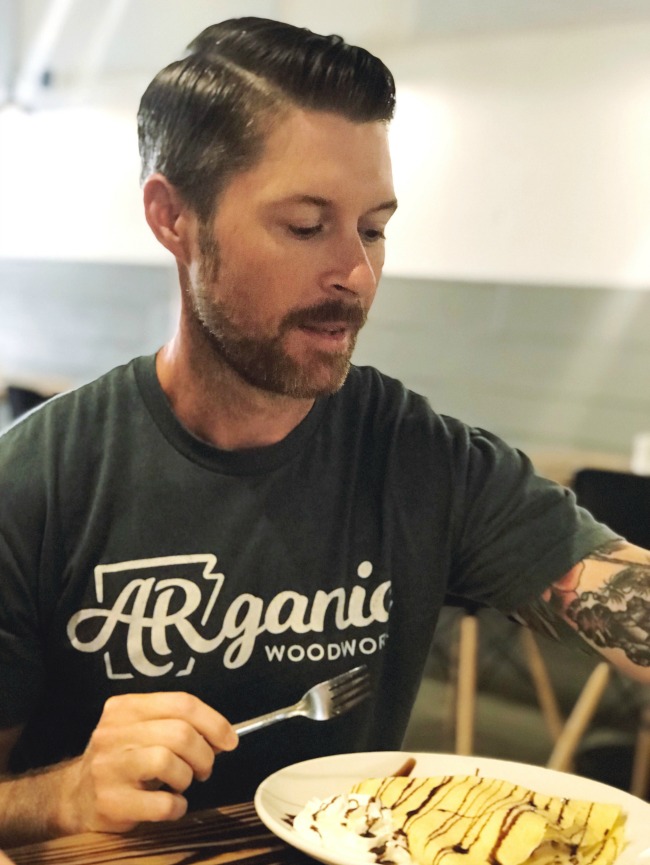 Skinner laughs, saying, "I discovered a skill I never knew I had. I'd never made anything to be 'pretty,' so there was a lot of trial and error as I went. Well, there were a lot more errors it seems!" It turns out that Skinner's tables are very "pretty." They are so pretty that when the owners of Savor + Sip in Searcy, Arkansas were planning their restaurant, they reached out to Skinner to make thirteen tables for their space.
Having only made tables and a few smaller items like cutting boards and candlesticks, Skinner was shocked by the offer but willing to give it a try. Working out of his garage, Skinner's wife was forced to park her car on the street while he took on the massive commercial project. Once the tables were complete, Savor + Sip then ordered a larger table and countertops which Skinner was happy to complete as it meant he could make more tables for foster families.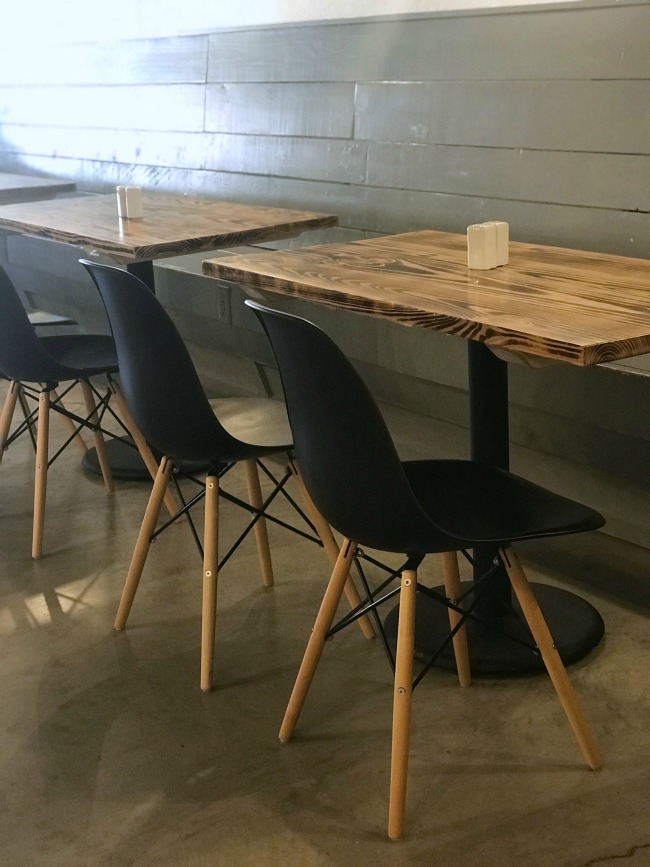 Though Skinner hopes to work ARganic Woodwork full time, he's not quite there. Skinner makes no money on the items he builds because what he earns goes toward creating a table for a family in need. For every two, 6-foot farm tables with benches he makes and sells, he can make a table to donate.
Skinner's employer and friend, Wes McAfee, stepped in when he realized that Skinner's home garage wasn't adequate for the work he was doing. Offering him workshop space at his garage in Beebe, McAfee's generosity has allowed Skinner to shorten his production time and take on more projects.
Recently, Skinner has also started making tables for biological families working to get their children back. The goal of foster care in Arkansas is reunification. Whenever possible, children are eventually placed back with their biological parent or parents. For many families, this can be a long and difficult road, and Skinner wanted to help, saying, "Yeah, they messed up, but in many cases, they are trying so hard to get their kids back."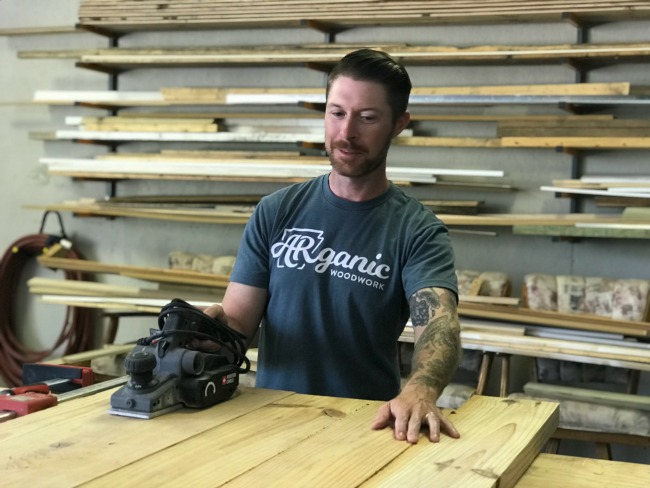 When Skinner became aware of a biological family who was trying to furnish an apartment suitable for their children, he saw it as an opportunity to teach grace to a parent in need. Because many people often have a hard time accepting a gift, seeing it as a handout, Skinner plans to continue utilizing these occasions as opportunities to minister to the biological families of Arkansas foster children.
With an overwhelming need for foster families in Arkansas, Skinner realizes that not everyone can serve in the same capacity as he does, but he hopes to bring awareness to the need.
If you are interested in fostering, The CALL is a great place to get information. Even if you are unable to bring children into your home, there are other ways to help. DHS and DCFS and Project Zero also offer information about how to get involved.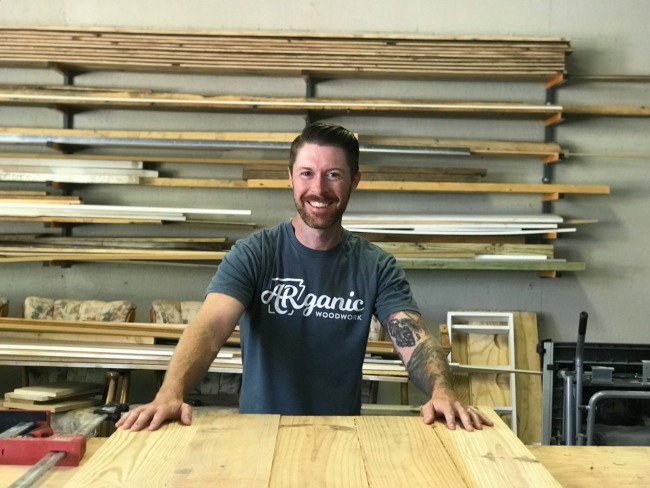 Coty Skinner keeps a relatively low profile. His tables are not available online or in stores, but he does accept custom orders as well as donations of materials. If you are interested in making a financial donation, Skinner suggests giving to The CALL or Project Zero. Check out Coty's Instagram page to see examples of his work or contact him for more information about his ARganic Woodwork ministry.