The highly anticipated third season of HBO's "True Detective" is coming to an end, and Arkansans in particular have looked forward to spotting familiar places and faces each week.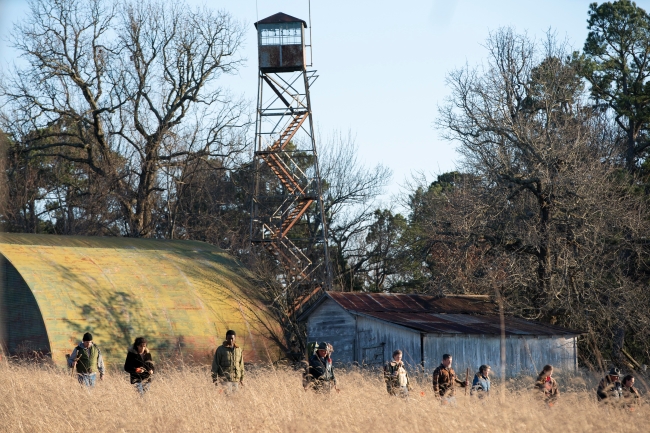 Photo courtesy of HBO/Warrick Page
Arkansas itself is truly one of the stars of the show, just as rural Louisiana was in season one and southern California was in season two. In fact, creator and executive producer Nic Pizzolatto – who graduated from the University of Arkansas in 2005 with an MFA in creative writing – wrote season one for Arkansas.
The wait was worth it, though, as far as Arkansas Film Commissioner Christopher Crane is concerned.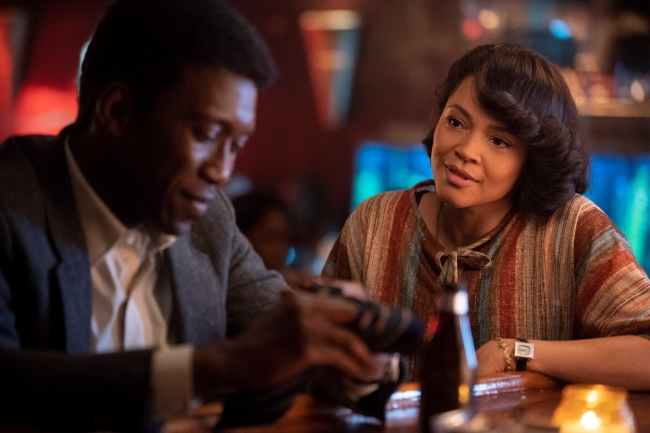 Photo courtesy of HBO/Warrick Page
"It took a couple of years to get "True Detective" here," he says. "We knew it wasn't going to put Arkansas in a negative light. There are beautiful shots of Arkansas scenery. Arkansas really does play a character. There are a multitude of Arkansans with speaking parts, so that's also exciting."
As exciting as it is, this is only one of many projects Crane deals with – many of them not nearly as high profile.
"My role changes day-to-day," he explains. "I help with regional and national commercials, as well as reality series like "American Idol." I help shut down roads, work out child labor issues, and work with local municipalities. My job is not just hot tubs and champagne. It's more logistics, like where to park a 5-ton truck. In any given week, there are five to 10 – sometimes as many as 20 – projects shooting throughout the state. And no two projects are the same. I am a one-man band, so I'm all over the state."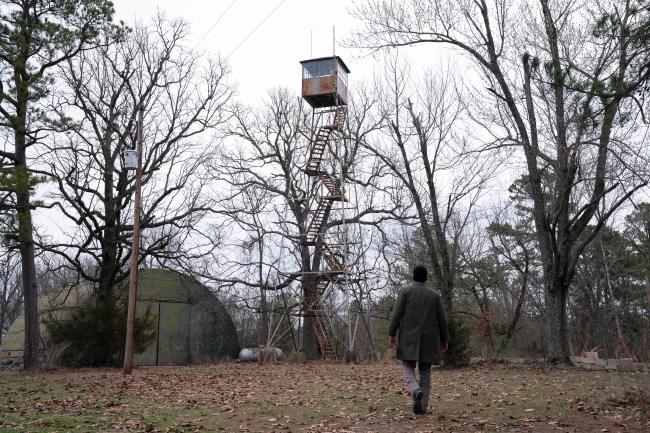 Photo courtesy of HBO/Warrick Page
The Film Commission has been around since the late 1970s, and Crane has been commissioner since 2007. As a function of the Arkansas Economic Development Commission, Crane's ultimate concern is whether the project benefits the state economically.
And a project like "True Detective" definitely does – in ways that most people don't consider. Beyond the general public relations value of showing off the state's natural beauty, the production crew members stay in hotels, use dry cleaning services and eat at restaurants – just to name a few examples.
The production also relies on a lot of local talent and industries. "Film production is the ultimate amalgam of all the creative industries – the seamstress, antique store, hardware store, lumber store – all of those ancillary tentacles of the film industry reach pretty far," says Crane.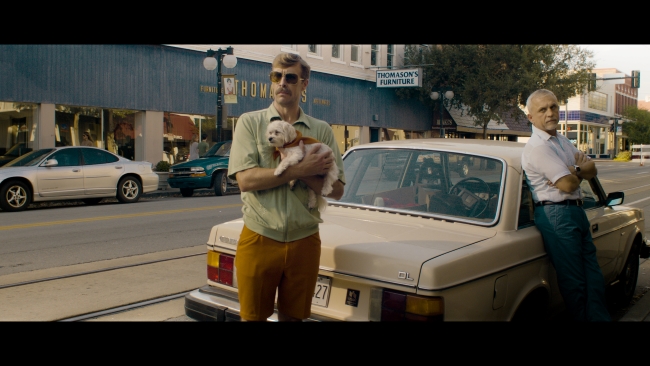 Photo courtesy of the Arkansas Film Commission
Another great example of this reach is the 2018 comedy "Antiquities," which also provided lots of recognizable sights. Arkansas native and Little Rock resident Graham Gordy, who also wrote for True Detective, co-wrote this film. North Little Rock native Mary Steenburgen played the starring role. And Roger Scott and David Bazzel of The Buzz also had roles. It was filmed in North Little Rock's Historic Argenta Arts District, as well as Galaxy Office Furniture. In fact, the third season of "True Detective" bought Galaxy's entire inventory shortly thereafter.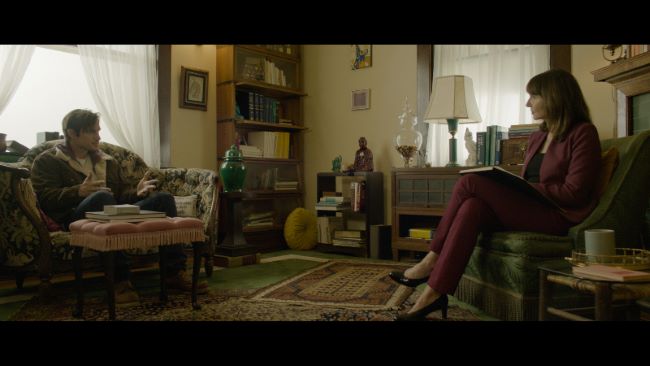 Photo courtesy of the Arkansas Film Commission
Crane also has to make sure the project is a real, positive portrayal of the state and a good use of taxpayer money. "We try to guard against a project like MTV's "16 and Pregnant," because that shouldn't be the brand of Arkansas," he says.
The Film Commission maintains a website, which is one of the producer's first inquiries when considering Arkansas for a location. The website lists an extensive directory of actors, art directors, set designers, camera operators, costume designers, electricians, makeup designers – anyone connected to production.
"Producers use the website for locations and crew," explains Crane. "We try to get everyone in Arkansas to sign up on the production database. We want to make sure everyone has an equal opportunity to participate. We're a comparatively small state based on population, but we have some amazing technicians for a state our size. It is a testament to the work ethic Arkansans exhibit."
Crane points to a couple of studios that have opened in Northwest Arkansas as further evidence of the success of the Film Commission. "They are homegrown, and I'm excited for that," he says. "That's when we know our program will be sustainable. Content will be exported from Arkansas – that's what we want, rather than talent having to leave Arkansas to find work."
When Crane became film commissioner in 2007, Arkansas was one of only two states without incentives – along with Delaware. "We have to try to be competitive, to create an industry here," he says. "And we have got a lot of work left to do. We have made great strides, and I believe we are on the cusp of really doing some great things."