It's no secret that I love many of the local spots located along Camp Robinson Road in North Little Rock. There are several taquerias in the vicinity, a donut shop that rivals any in Arkansas, and even an old-school butcher shop called Hogg's Meat Market.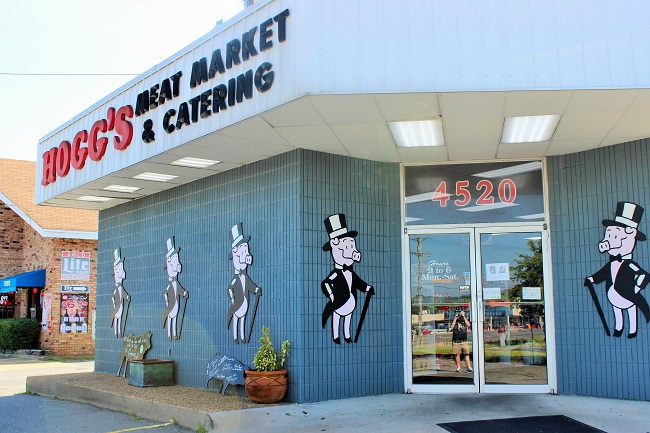 And yes, Hogg's is a family name. Opened in 1963, the 55-year-old, third generation-owned shop is currently run by the husband and wife duo of Mike and Peggy Hogg.
As you might expect, Hogg's Meat Market is a bit of a throwback, a place where quality products, friendly service, and reasonable prices are at the forefront of everything they do. The shop is big, but not overwhelming, with a grocery store section carrying products like rubs, seasonings, spices, barbeque sauces, frying oil, soups and drinks. It also features a frozen food area and a meat counter that rivals any in the area.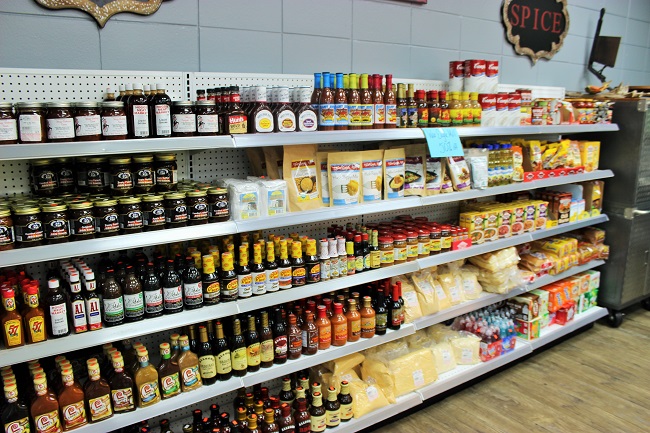 While I appreciate all of the different offerings at Hogg's, I'm there for the meat. And boy are the options limitless. Bacon-wrapped filets, which are absolutely delightful to throw on the grill, come in various sizes and prices. Don't miss the ground chuck or any of the different cuts of steak, like the New York strips and thick-cut ribeyes. There are boneless, skinless chicken breasts, pork chops, and even Petit Jean hams.
You name it, and Hogg's has it.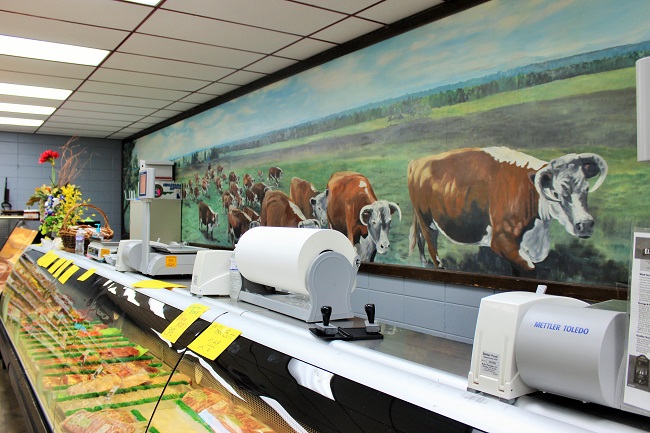 They offer Monthly Special packages ranging from $30-$135, which include items like pork steak, beef patties, chicken leg quarters, ribs, sausage, bacon, pork chops, chopped ham, and American cheese, just to name a few things. Hogg's even has ten different meat package selections (separate from the Monthly Special) priced between $50-222. The broad range of selections and sizes makes a package purchase ideal for value-conscious customers.
My deep freeze is full of items from my last visit, including those aforementioned filets and ground chuck (which they kindly separate into one-pound packages). The filets grill up in about fifteen minutes and the ground chuck is great for some dinnertime spaghetti. Nothing, however, has yet to top those beautiful ribeyes. Thick with a nice marbling throughout, these steaks should be cooked with love. Fortunately, I know just the recipe.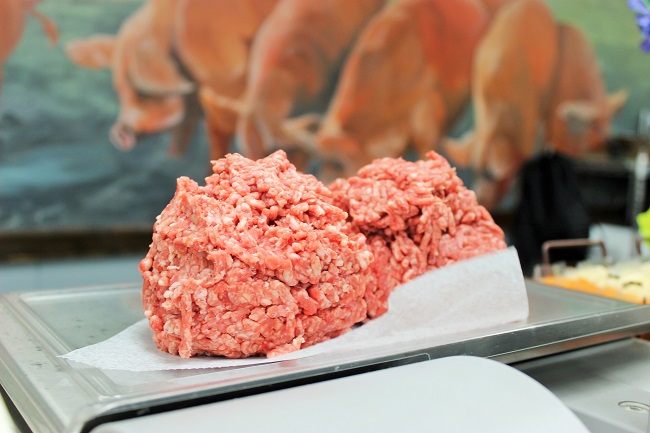 It's easy to see why Hogg's Meat Market has been so successful for many years. Once you go, odds are you'll be a steady customer. Plus, if you time the visit just right, you can even grab a donut just down the street.
And there's absolutely nothing wrong with that.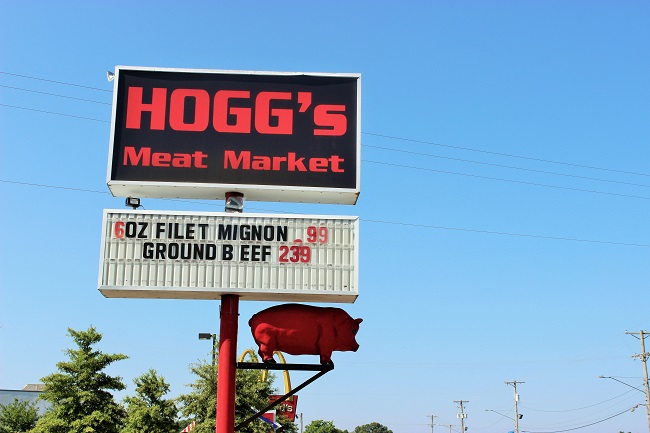 Did You Know?
Hogg's caters for parties of all sizes, with packages like the "Whole Bar-B-Que Smoked Pigs," "All-You-Can-Eat Steak Dinner," "Pulled Pork Meal," "BBQ Dinner," and "Picnic." You can even purchase a whole raw pig at various sizes for your backyard bbq. Deer processing is also available at the store (click the link for full details).
Hogg's Meat Market & Catering
4520 Camp Robinson Rd (North Little Rock)
Phone: (501) 758-7700
Hours: Monday-Saturday 9 a.m.-6 p.m.; Closed Sunday