When the semi-finalists for the 2019 Arkansas Teacher of the Year describe their work, they rarely mention themselves. They use most of their words to describe their students as resilient, creative problem-solvers and leaders. When asked about the future of education, their energy shows up in every sentence, but their words focus on the classroom communities they influence now—driving these teachers to the level of performance they demonstrate in their classrooms.
Indeed, it is not what these educators believe about themselves that makes them stellar representatives of their craft; it is what they believe about the children they teach. Arkansas is fortunate to have these four candidates representing educators across the state.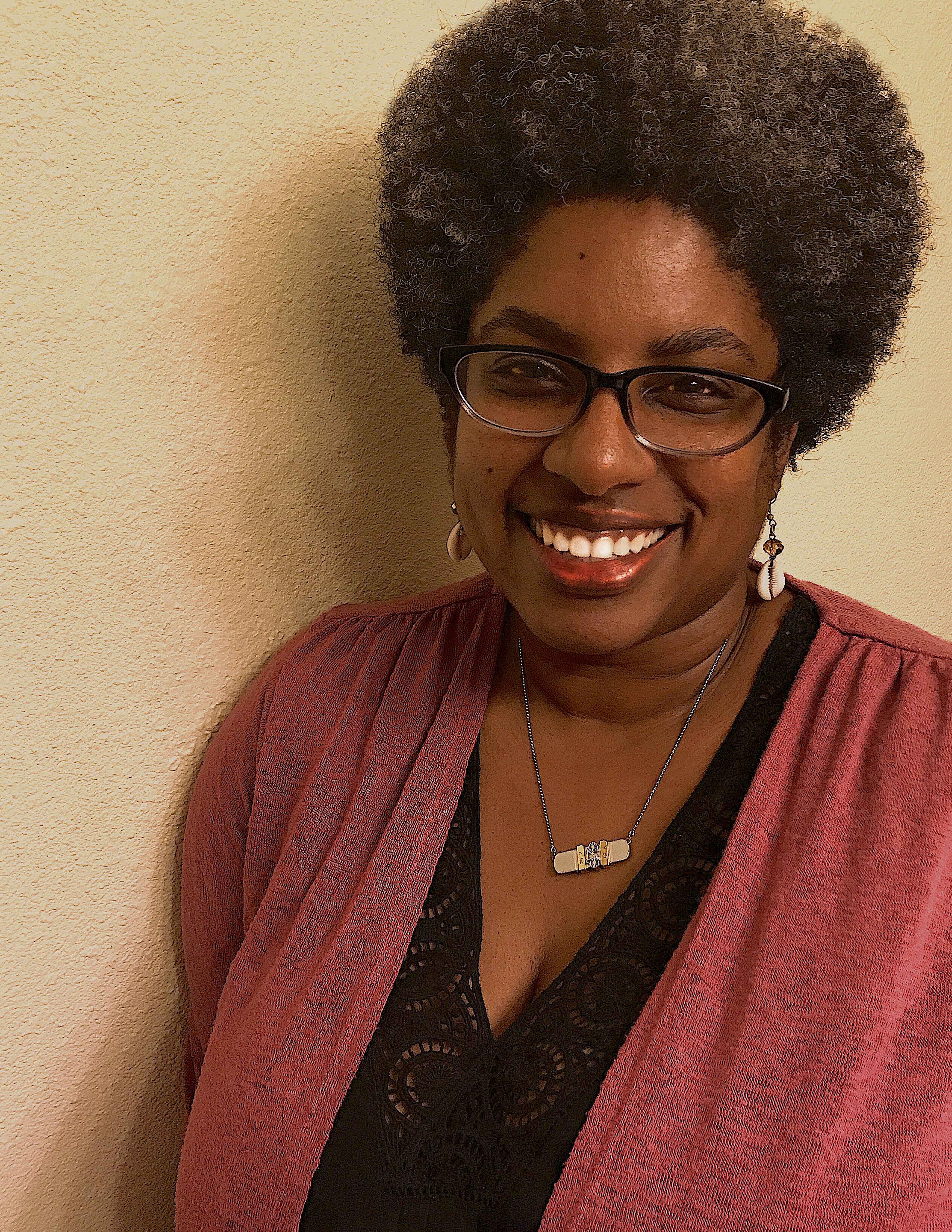 Photo courtesy Stacey McAdoo
Stacey McAdoo
Little Rock Central High School
Little Rock School District
Stacey McAdoo teaches communication and college readiness classes. She believes her role as an educator is to empower her students by helping them find and use their voice to advocate for themselves and become contributing members of society. With that in mind, she knows it is important to teach skills that will benefit their work ethic in the present: taking on goals one step at a time.
"I am extremely grateful that I have the opportunity to work with students who aren't waiting until sometime in the future to be the best version of themselves; they are doing that right now, today."
McAdoo's excitement about the future of education is fueled by those she teaches: their creativity, their resilience, their brilliance. She believes teaching isn't about pouring information into young people, but rather pulling their potential and greatness out.
The best way to hear accolades about these candidates is to visit the principal's office. Nancy Rousseau, principal of Little Rock Central High School, does not doubt that McAdoo's students will look back and count her as an adult who made a positive difference in their lives.
"She knows instinctively how to teach children to grow and respect themselves and others; consequently, they will make better choices under her leadership."
Rousseau considers McAdoo's finalist position as an honor for the high school and the Little Rock district as an outstanding example of teaching excellence.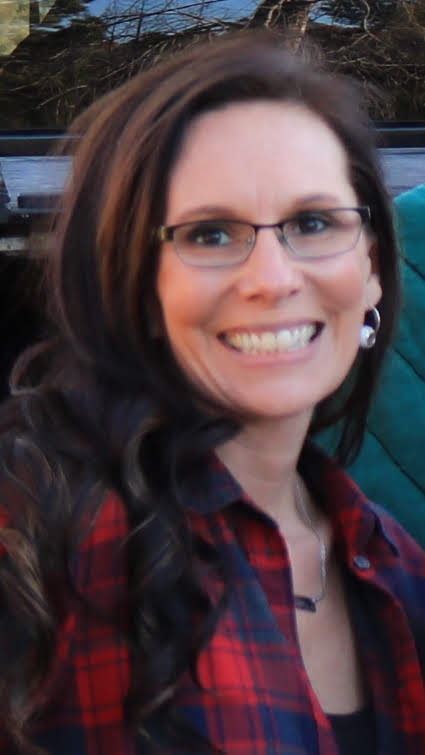 Photo courtesy Candace Wilson
Candace Wilson
Sheridan Junior High School
Sheridan School District
Candace Wilson teaches Science and Engineering Technology classes. When she talks about the honor of this recognition, she is humbled, especially since she strives to be a learner right alongside her students.
"It is important for teachers to model the learning process, showing students how to acquire knowledge and make sense of the world around them—all the while providing grace and support along the journey."
Wilson finds teaching both thrilling and challenging. She believes the future looks promising as schools move to make education more student-centered, and leaders help support the preparation of young people becoming successful adults.
Alisa Gray, principal of Sheridan Junior High School, describes Wilson as a hardworking, innovative, dedicated teacher who engages her students and who is never afraid to try new things.
"Her teaching is not just about academics. She looks at every child—the whole child—individually, and does whatever she can to reach each one."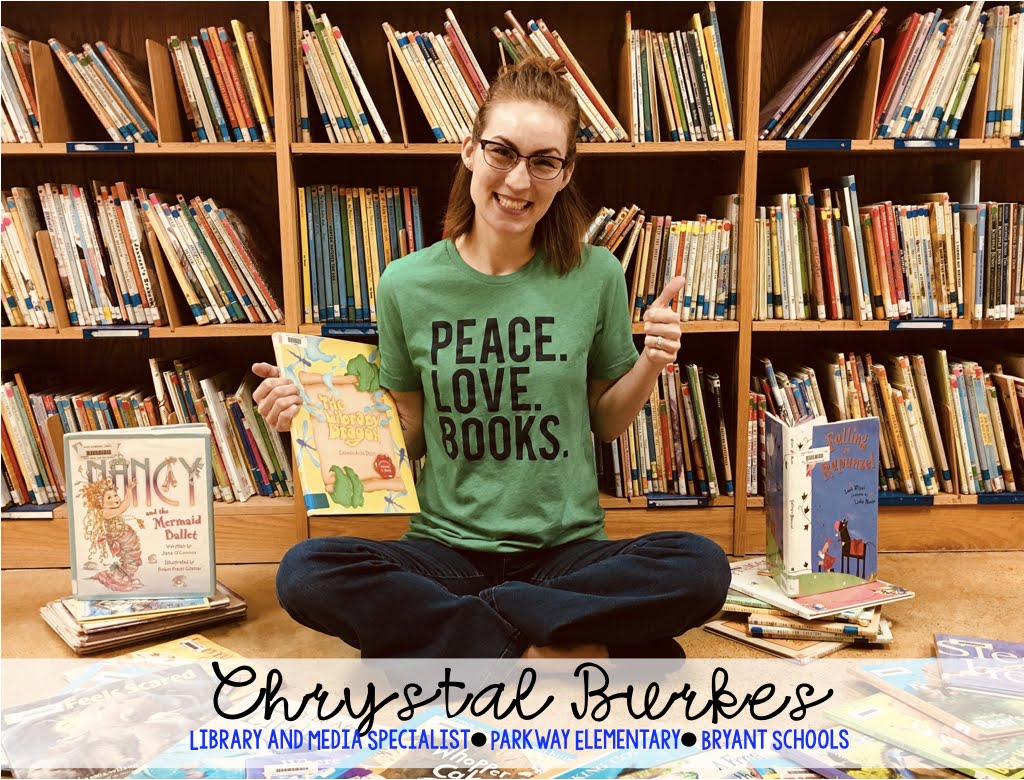 Photo courtesy Chrystal Burkes
Chrystal Burkes
Parkway Elementary School
Bryant School District
Parkway Elementary School librarian Chrystal Burkes knows the influential role teachers play students' lives. She believes that thoughtful, humorous and understanding teachers naturally encourage children to act well. When a school creates that kind of environment, it promotes social skills and positive attitudes.
"We are not only teachers of the standards, we are also teachers of the people."
When asked about the future of education, Burkes is most excited about the effect of technology on children's learning. She emphasizes the need for children to learn to use technology creatively, and responsibly.
Parkway Elementary school principal, Michele Lewis says that as a classroom teacher, Burkes listened and learned from master teachers, and worked enthusiastically with staff to search for ideas that would help students experience success. Burkes has demonstrated enthusiasm in all parts of the school day—from classroom instruction to participation in community competitions.
"She provides learning opportunities in such a fun and unique way to meet the needs of all students."
Lewis says that Bryant school district teachers are some of the best advocates of student learning. Burkes truly represents the characteristics of many committed educators who go above and beyond in the field.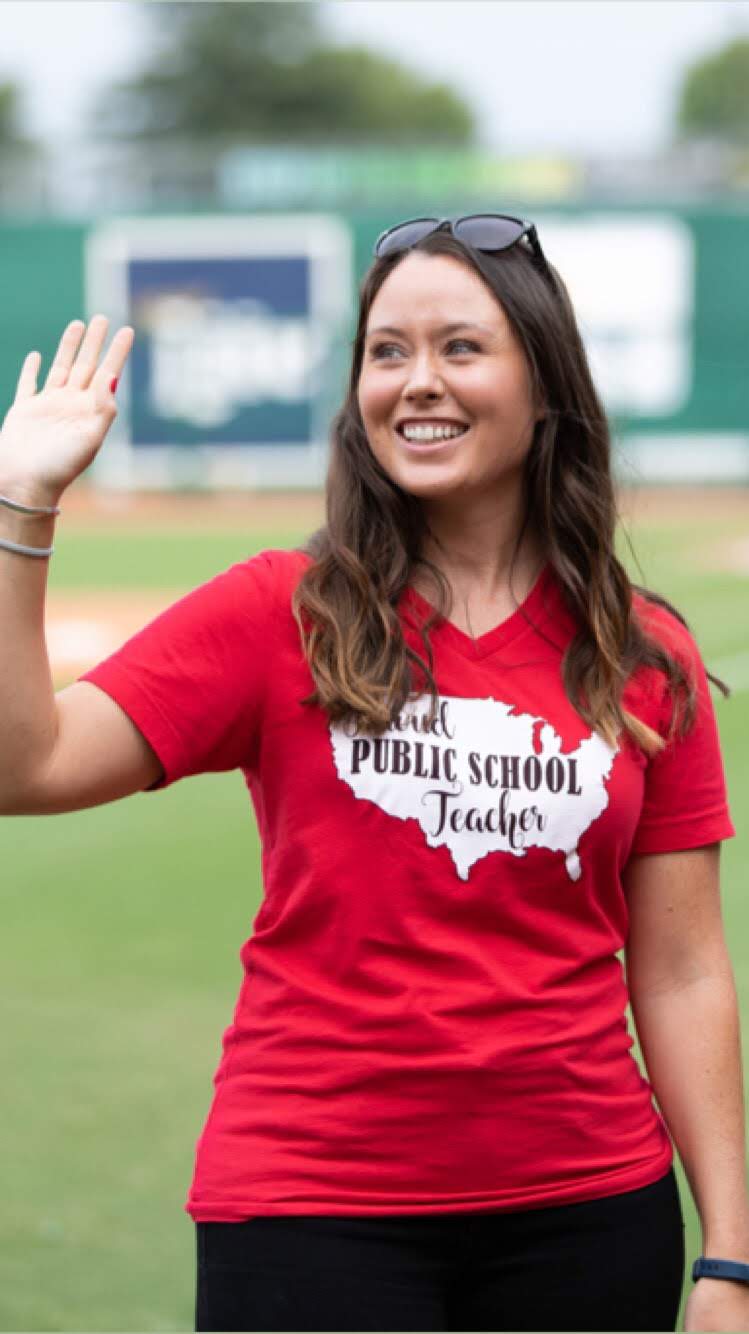 Photo courtesy Vanessa Stewart
Vanessa Stewart
Monitor Elementary School
Springdale School District
Fourth-grade teacher Vanessa Stewart builds her philosophy on a foundation of connecting with each one of her students as an individual and uses that relationship to make her class a caring community of learners. She guides them to be leaders throughout the school. Each child is expected to play a vital role in serving others as they build social-emotional skills and become problem-solvers.
"I believe when students obtain the capacity to be continuous servant leaders at an early age, this instills positive traits that transcend their schooling years, benefiting communities for years to come."
Looking to the future, Stewart is excited about the movement in education allowing students more ownership over their learning.
It is no surprise to Monitor Elementary principal, Maribel Childress that Stewart is being recognized. She knows that teaching is genuinely a passion for Stewart, whose mind is constantly on ways she can best reach everyone she teaches.
"She thinks about students as individuals: their gifts, their gaps, their untapped potential. Students thrive under her academically, socially and as leaders."
Childress says that Monitor school and the Springdale school district share in this honor, pointing out that teachers work in a team, not in isolation. "She has risen to the top of this profession on shoulders of other teachers in this school, this district and this state."