The Robust Olive in Little Rock, a fairly new specialty store offering the highest quality olive oil and balsamic vinegar from around the world, is owned and operated by Jill Cady. At the store, you'll find a tasting room with over 70 flavors and staff can assist in recipe development and suggestions of pairings of vinaigrettes and marinades for favorite dishes, vegetables, and meats. The Robust Olive is an exclusive distributor of Veronica Foods Company out of Oakland, California.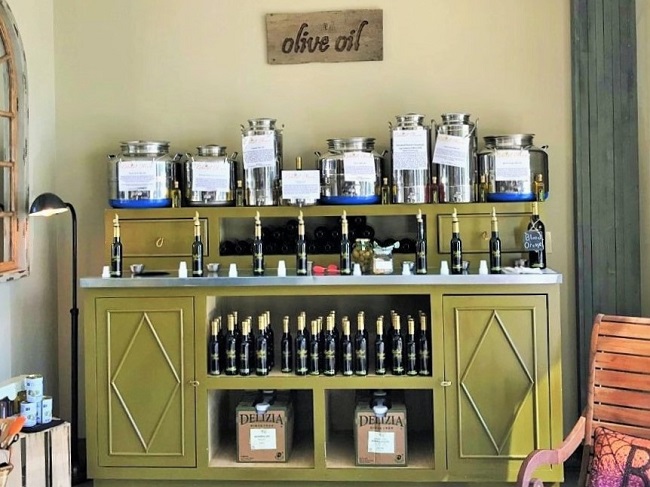 "They are the premier provider of the highest quality of olive oils and vinegar from around the world for 25 years. They provide proof of harvest/crush dates and measurements of polyphenol levels as well as levels of oxidation at the onset of harvest and free fatty acid levels that determine the smoke point of every olive oil. They track every shipment and control how long the oils have been in any warehouse or shipping vessel," says Cady.
Some of the more popular olive oil flavors include Meljerago Hojiblanca (a personal favorite of Cady's), Tuscan Herb Infused, Garlic Infused, Herbs de Provence, and Baklouti Green Chili. For balsamic vinegar, folks enjoy Traditional (aged 18 years), Black Mission Fig, Raspberry, Cranberry-Pear White Balsamic, Coconut White Balsamic and Key lime White Balsamic.
While I'm particularly fond of Blackberry Ginger Balsamic Vinegar, one thing is for certain; The Robust Olive has a bottle to match anyone's taste buds. It's just a matter of walking around the store and sampling the options, which is a ton of fun.
And the food pairings are endless. I recently made a Chicken White Bean Chili and used some of the Tuscan Herb Infused Olive Oil in the recipe to give it a boost of flavor. I imagine that particular oil would also be nice to mix with some noodles, along with some butter, Parmesan, and mixed vegetables for a quick and easy dinner.
"The Dark Chocolate Dark Balsamic Vinegar and Garlic Olive Oil are great as marinades for steak, and the Melgarejo Hojiblanca is fantastic drizzled on a beautiful steak or lamb. It's also amazing over a fried egg. The Tuscan Herb is good on anything," says Cady.
Make sure to check out The Robust Olive this holiday season. It's a perfect spot to spend 30 minutes while sampling olive oils and vinegar in a calm, relaxing environment with personalized attention from the staff.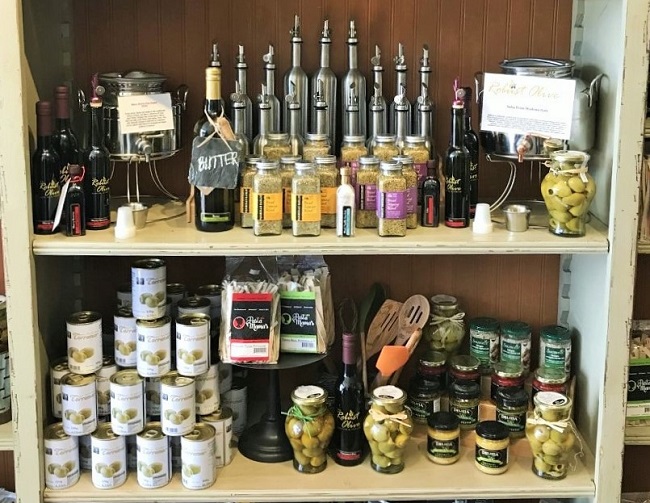 Did You Know?
The Robust Olive has new flavors, including: Wild Fern Dill Olive Oil, Smoked Chaabani Olive Oil, Black Currant Dark Balsamic, and Vanilla Dark Balsamic. The also store does customizable gift baskets, perfect for the holidays. The store offers a private conference room for small meetings and parties of up to 10-12 people. Also, there's even a recycle and reward program. When you return with your bottle, you get 15% off for the former, and the latter offers customers a free 200 mL bottle of choice when their card is filled up.
The Robust Olive (Pleasant Ridge West Shopping Center)
11610 Pleasant Ridge Road Ste. 108
501-379-8399
Hours: Monday-Saturday 10 a.m.-6 p.m.; Sunday 1 p.m.-4 p.m.