As if Bentonville wasn't cool enough, the recent opening of the newest museum in the Arkansas Discovery Network takes it up another (huge) notch – especially for kids, and the parents who hang out with them.
The Scott Family Amazeum is focused on exposing kids to learning activities and traveling exhibitions that incorporate science, technology, engineering, arts and math (STEAM). The primary age group considered in the planning and building of the Amazeum is kids from four to eight years old, but they also know that families are made up of kids of all ages, so there are areas that older kids will enjoy – including a tinkering hub, art studio and baking/cooking center – and enclosed areas made just for little brothers and sisters.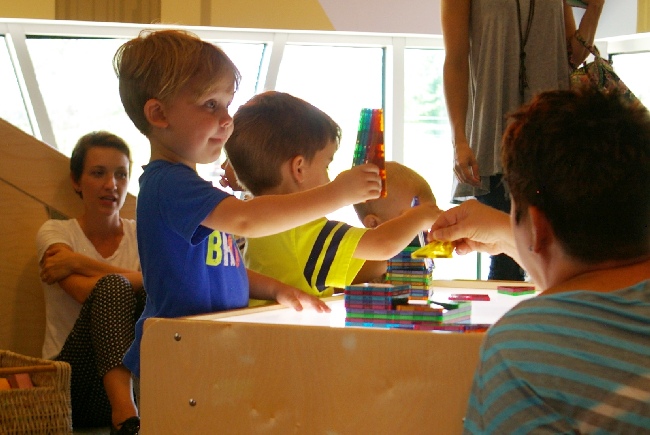 We waited a week to visit, but the parking lot was still packed on the day we arrived. Even so, the line to be admitted was not terrible. There is so much to do and the activities are spread over so many diverse spaces, we didn't experience any frustration of having to wait to experience anything. And boy, is there a lot to experience.
There are a few main areas to visit: Nickelodeon has created an area that is full of gears and wheels and belts and ropes… encouraging kids to work together to make the bigger-than-life wall-mounted Sponge Bob Squarepants move. Come to think of it, what is the "life-size" of Sponge Bob? I'm not sure – but this one was definitely larger.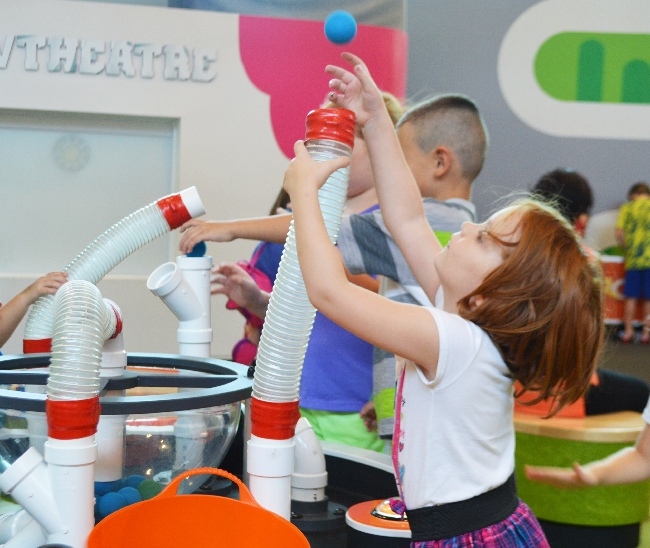 There is also a great area that features a bright green Walmart truck attached to a trailer. It is set up with conveyer belts and soft-shape boxes and balls that can be loaded and unloaded into the trailer. This area, which is raised off the main floor level, was fitted with a wheelchair lift paid for by a donation from The Miller McNeil Woodruff Foundation.
The Market teaches kids where their food comes from. It has a store area where kids can choose to be cashiers, butchers or bakers, flower sellers, and a variety of other vendors. The market is connected directly to a kid-focused "farm", complete with a soft-sculpture milk cow, mama pig and babies, an apple orchard and some chickens that are hiding an "egg"cellent secret beneath them in their nests.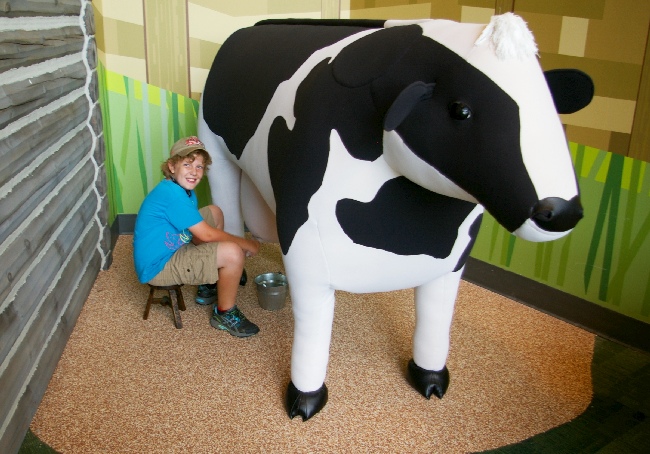 The décor and activities throughout the museum highlight unique characteristics of the Ozark mountain region. For example, an indoor "cave" has been set up to mimic the karst geology under our feet – complete with bats hanging from the stalactites. Headlamps and flashlights are available at the entry for anyone who needs them.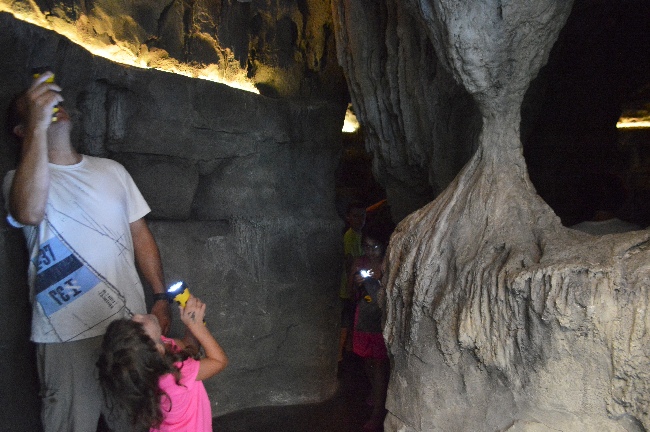 Another thing to notice is the wall mural in the water play area, which features silhouettes of water towers that can be found around the cities and towns of Northwest Arkansas. It's just one way that the designers thought to tie the play and activities kids experience with the world around them.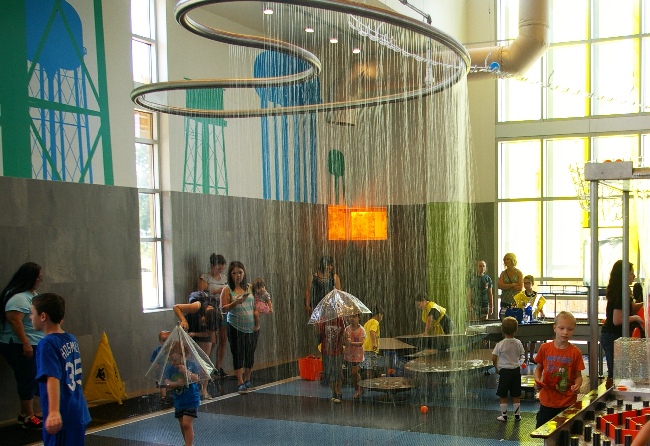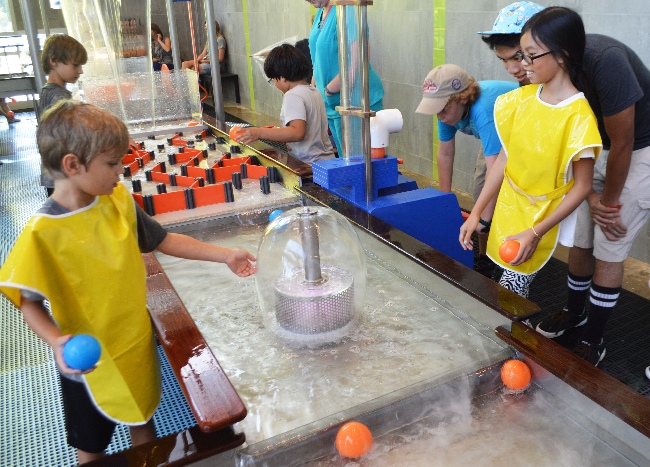 Outside the building, there is a huge area of lawn and active play spaces that including climbing, building and water-splashing opportunities. The intent of the landscapers is to enable families to come and stay awhile. Picnicking is encouraged!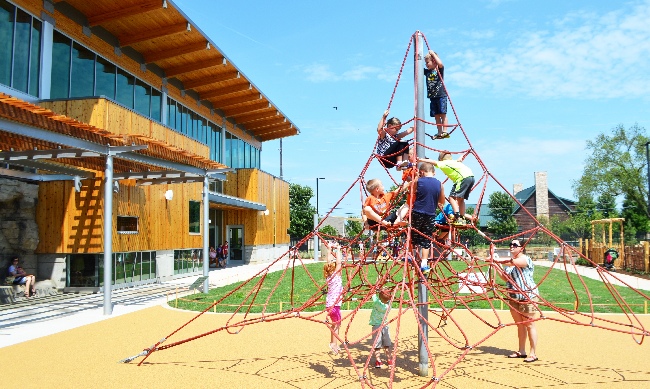 It's hard to imagine getting bored with the Amazeum, but you might be happy to learn that there will be some traveling exhibits coming and going on a regular basis, just like you see in their next-door neighbor, Crystal Bridges Museum of American Art.
The Amazeum is located at the corner of Northeast J Street and Museum Way, at the entrance to Crystal Bridges. For more information about the facility, including details on membership, museum hours and location, current schedule and admission rates, visit the museum's website at www.Amazeum.org.
Some photos for this post were provided by Kelsey Schacherbauer.