My birthday is in January, and my sister's is in July. Growing up, I was always envious that she could celebrate with a pool party. But the increasing popularity of community aquatic centers around the state designed for year-round use has changed this.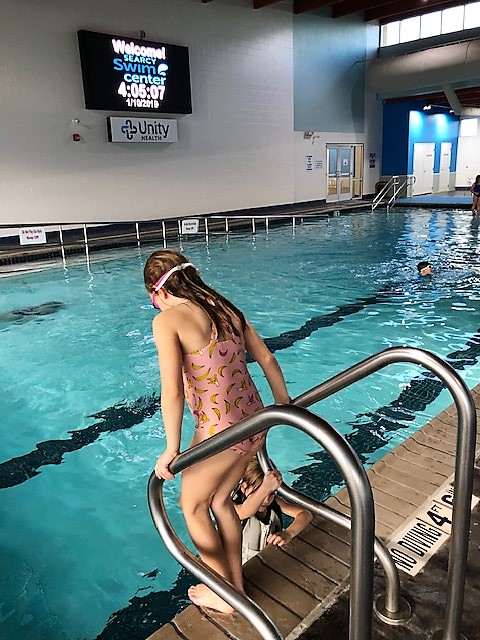 This is the second winter, in fact, that my kids can enjoy year-round swimming in Searcy. Our Parks and Recreation Department opened its aquatics center in fall 2017, and the pool parties began immediately. Swimming is also just a great activity when it's too cold or wet to be outside, but kids still need to burn some energy.
Originally, Searcy planned to have only an outdoor pool facility. But residents and city leaders decided a year-round facility made more sense economically and for community relations.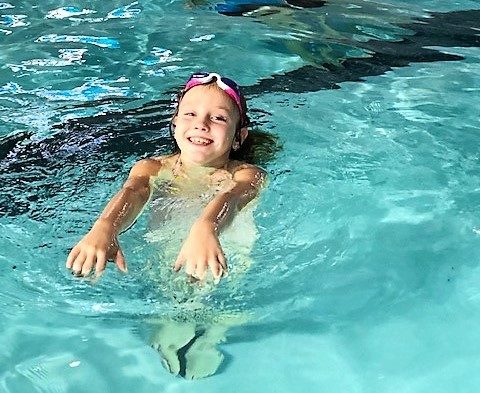 The 75-by-60-foot pool can be used for recreational lap swimming, swim competitions, water aerobics, swim lessons, water therapy, swim-team practice and more. The therapy pool, which stays around 90 degrees, helps people with arthritis, but it's also great for young swimmers.
The swim center often installs an obstacle course on Saturdays and screens movies on occasion.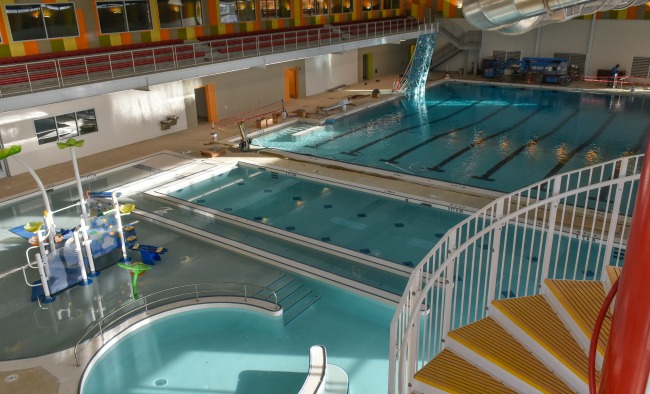 The River Center in Benton, Bishop Aquatic Facility in Bryant, and Heber Springs Aquatic Center provide similar features. Bryant's 156-capacity lap pool offers life jackets, noodles, kickboards, water belts and water dumbbells year around for members and visitors.
Since it opened in 2017, the River Center has offered a monthly Mermaid Experience – a class in which kids get to wear mermaid outfits and learn how to swim correctly with them.
Adults can fend off the winter blues and stay fit with classes such as water aerobics, Aqua Zumba, water therapy and deep-water exercises. Bryant offers adult swim clinics aimed at improving technical skills in freestyle, backstroke, breaststroke, sidestroke and butterfly.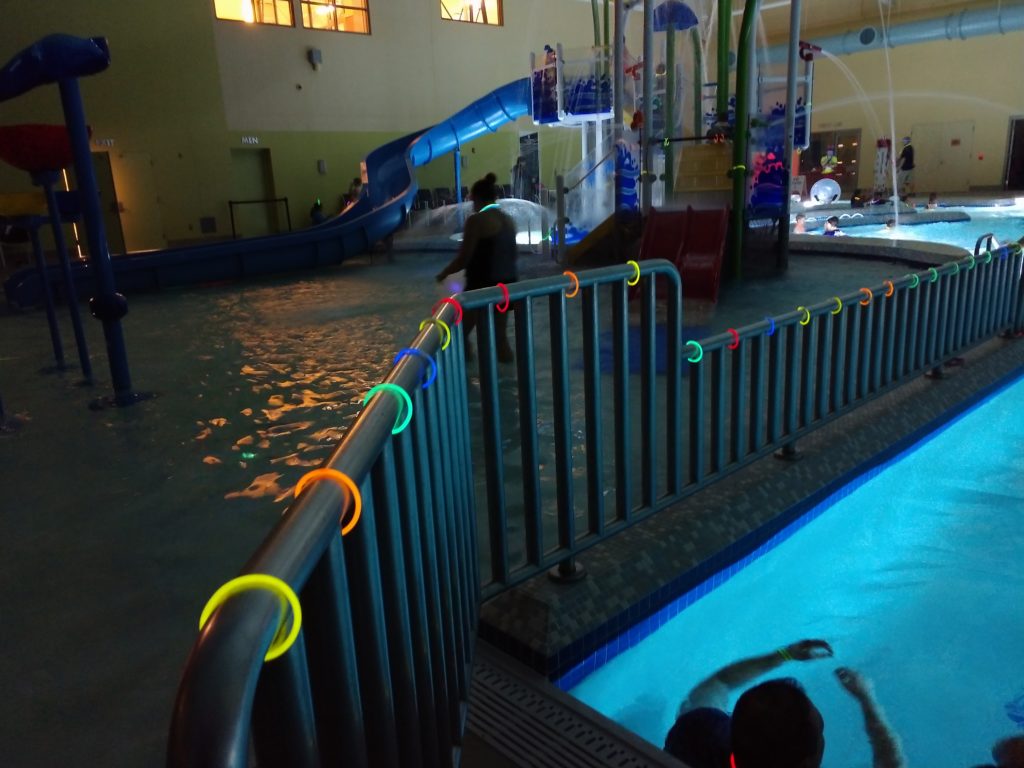 Photo courtesy of Bentonville Parks & Recreation
Bentonville's natatorium includes a leisure pool with multiple water slides, a competition quality pool and pool party room. During Thanksgiving break, they held "Camp Castaway" that challenged "stranded" swimmers as they learned basic island survival techniques and water safety skills and scavenged the pool decks in an effort to build an escape raft. In February, they host a "Glow Swim," complete with glow sticks, lasers and flashlights. For spring break, they also offer a Mermaid Academy.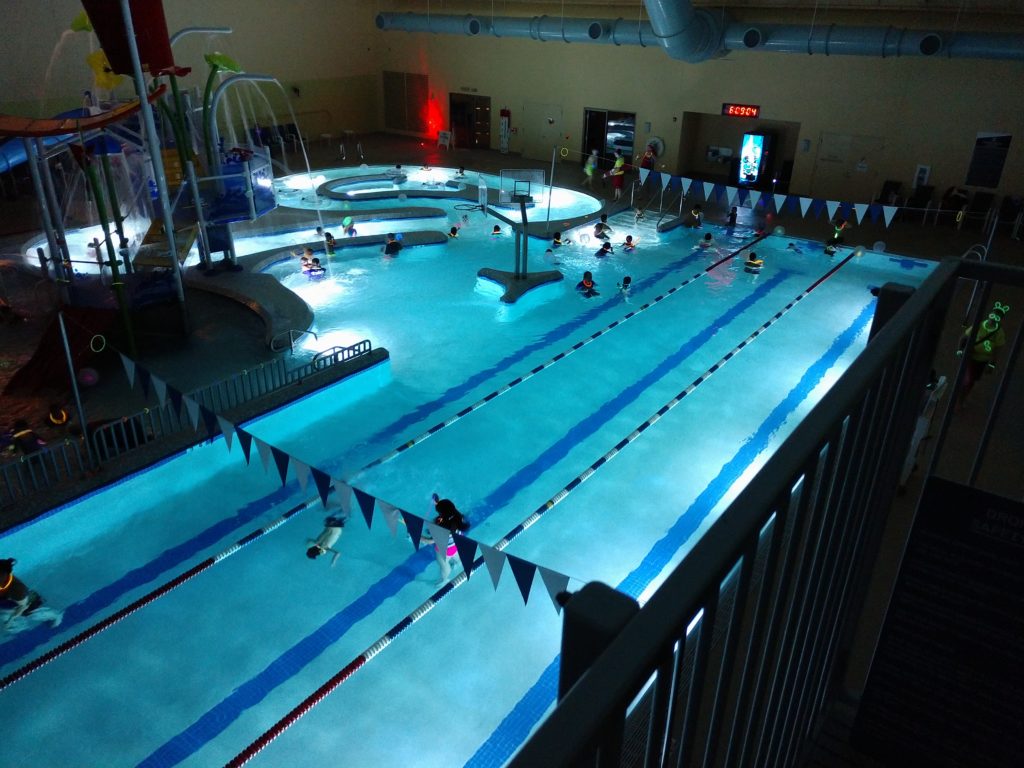 Photo courtesy of Bentonville Parks & Recreation
If you have kids and plan to swim a couple times a month, membership is generally the way to go. Some special events like the Bentonville Glow Swim are offered free exclusively to members.
Those of you living in a town that hasn't yet gotten on the indoor aquatics center bandwagon may still be able to take advantage of year-round swimming. Particularly in the off-season, some hotels will offer special rates for day use of their pools.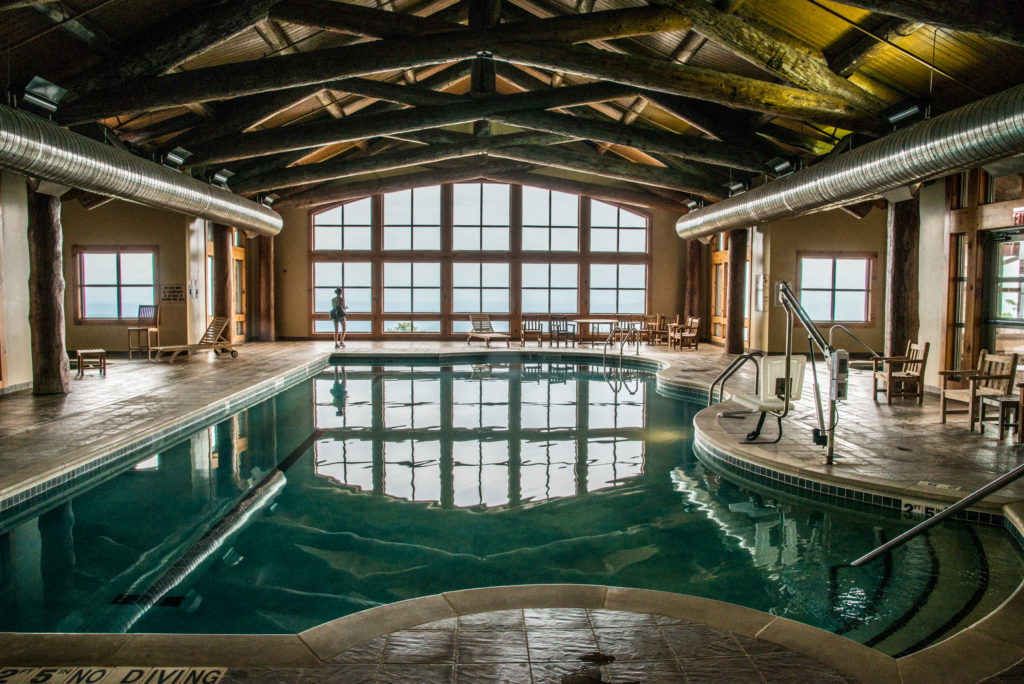 Photo courtesy of Arkansas Parks & Tourism
Or maybe a weekend getaway is in order. Winter trips to the Lodge at Mount Magazine State Park are a favorite tradition in my family, and much of that is due to the indoor pool. The 1,325-square-foot indoor swimming pool features a small area for children, lap lane and hot tub. (There used to be a slide, but it must have proven to be a liability.) There are no bad views from this beautiful lodge, but the pool area offers particularly stunning panoramas of the sun setting on the Petit Jean River Valley. Next on my list is spending a weekend in one of the cabins, all of which feature wrap-around decks with outdoor hot tubs facing the view from the bluff.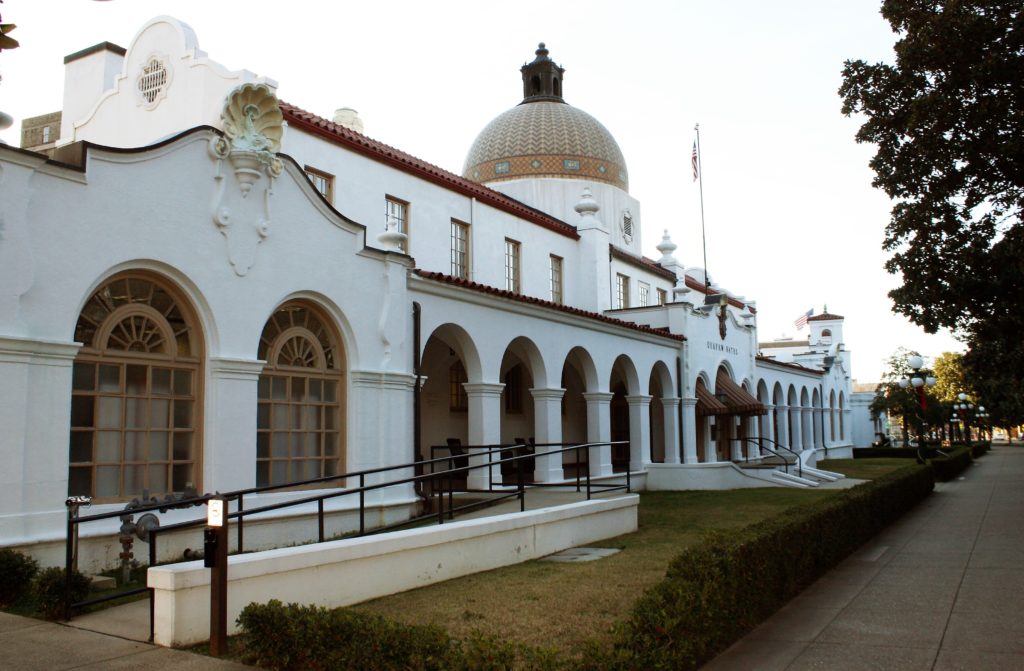 Photo courtesy of Hot Springs National Park
If you're leaving the kids behind, Quapaw Baths & Spa in Hot Springs is the perfect place to take advantage of thermal springs. It is a historic bathhouse – built in the early 1920s over a natural thermal spring – but it features modern services. There are four public thermal pools, private baths with many spa service options, as well as the Steam Cave, essentially a natural sauna.
Day passes to the thermal pools are available for $20. Private baths begin at $30, and there are many aromatherapy add-on options. The small man-built cave created during the construction of the building surrounds the spring today and allows the radiant heat from the naturally flowing 143-degree water to gather in the room. This 15- to 20-minute experience is only $10 when added to a private bath or pools pass.
Winter birthday babes, take note!
Cover photo courtesy of Bentonville Parks & Recreation