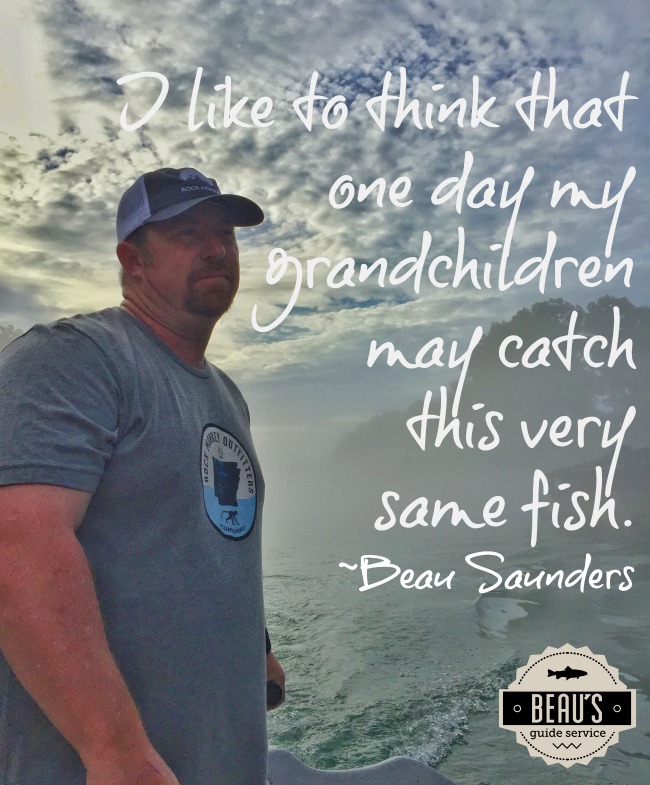 Recreation, conservation, and preservation are driving Beau Saunders to build the business of his dreams as a fishing guide on the Little Red River. My husband and I recently spent a day with Beau of Beau's Guide Service in his "office."
Beau's passion for the water, for fishing, and his dream of passing the gift along to his children and grandchildren is captivating.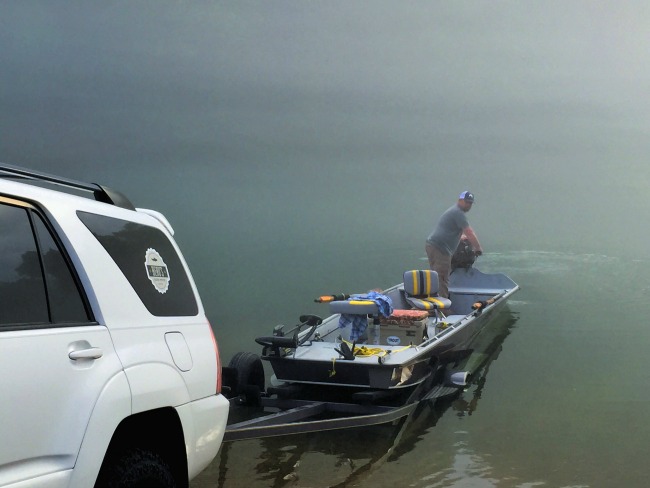 The morning air was cool and crisp but gave us the feeling that it was going to be a scorcher. I was excited but also nervous as we pulled up to meet Beau. It had been years since I had been fishing, and here we were setting out on the water with an expert fisherman. My reservations were diminished the moment we met Beau.
Beau Saunders has been fishing the Little Red for more than 25 years. Beau's Guide Service has been in operation less than a year, but his years of experience on the river make Beau the perfect guide. He greeted us heartily, and I knew immediately that he was there to help make the day both fun and successful.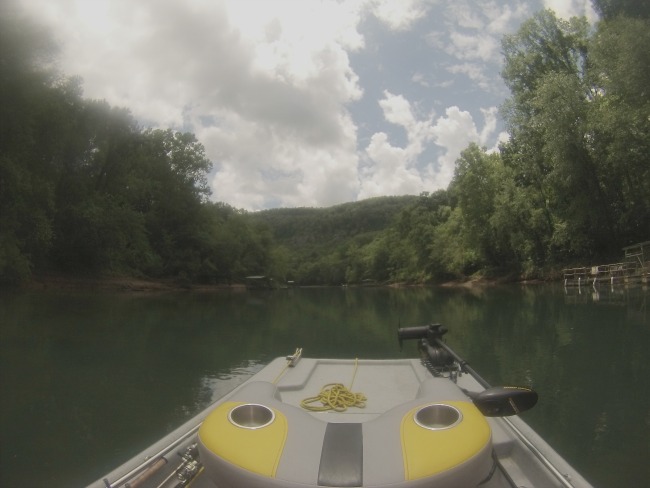 Here is what you can expect during your day with Beau:
Day Before: Beau will call to confirm the weather with you. Beau fishes in all weather, but this day is about you. If you don't want to fish in the rain – then he can be very accommodating, but keep in mind that fishing is often at its best during the rain! Beau will also let you know exactly where you will be meeting to begin your day on the river. The launch point can change depending on the levels of the river.
7:30 a.m. – Beau will meet you at the designated access point. We happened to meet at Lobo Landing near Heber Springs.
7:45 a.m. – After chatting with Beau for a few minutes h