It really isn't hard to find a place to chill out in Arkansas. With the abundance of lakes and rivers, beautiful views from mountaintops and back-country trails, we don't have to travel far to find some time to commune with nature and do a little "forest bathing". (That's a real thing, look it up!!)
But some places are better than others for getting quiet, so we've put together a little list of places that make meditating easier. See if your favorite spot is here, and if it's not, share in the comments!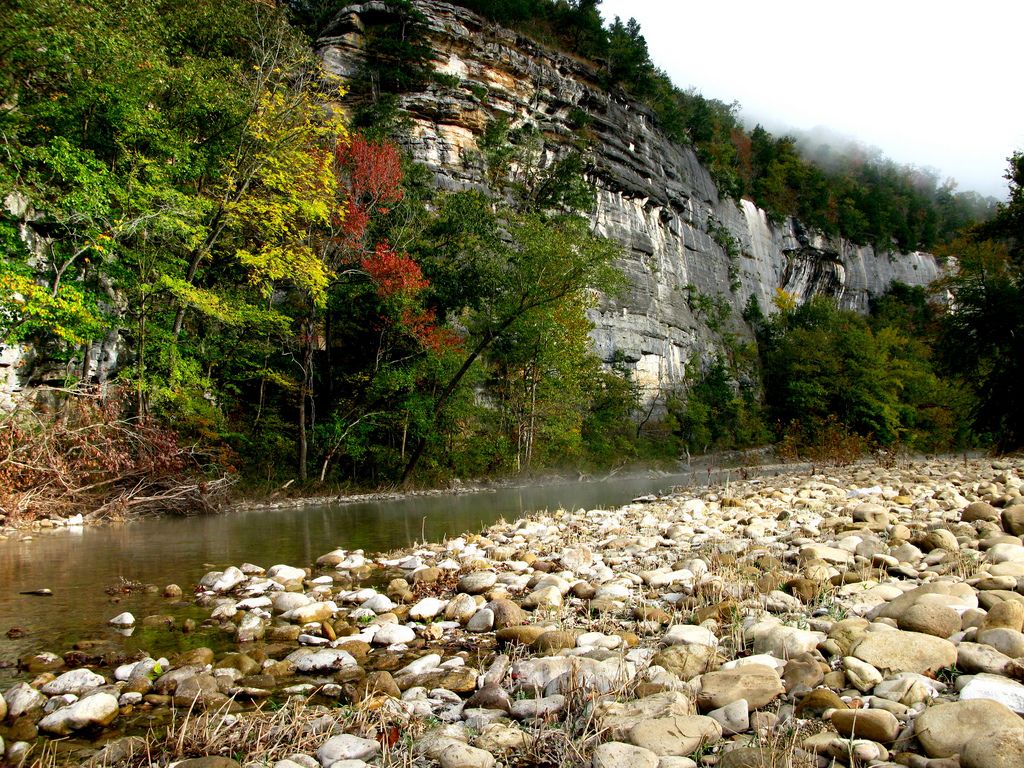 Courtesy Oakley Originals via Flickr
The Buffalo National River was a no-brainer for this list. The natural beauty of the 135-mile waterway was instrumental in its preservation in 1972 as the United States' first National Park centered around a river landscape. It doesn't matter if you choose to find your zen on the water in a canoe or kayak from Buffalo Outdoor Center, or spend some time in the woods on one of the park's dozen or trails, enlightenment is always nearby.
There are a mindblowing number of "natural areas" listed on the Encyclopedia of Arkansas website, but different from the rivers and wooded areas already mentioned on our list are 11 official Prairie Natural Areas that are being preserved and restored back to their natural state. Native wildflowers and grasses that thrive in the prairie environment attract native wildlife, and the sound of the breeze blowing across the tops of tall grasses can bring to mind the adventures of Laura Ingalls Wilder detailed in her Little House" books. Prairies and woodlands are disappearing around the world, so spend some mindful time appreciating these treasures while you can.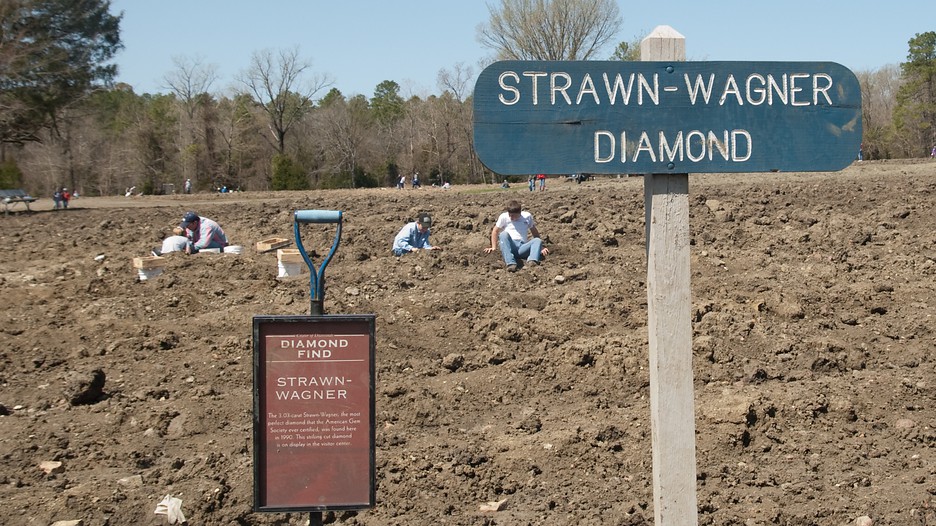 Courtesy Arkansas State Parks
If your favorite way to connect with your inner self includes sitting – specifically, sitting on the ground with a shovel and sifting through piles of dirt – you need to head to Crater of Diamonds State Park in Murfreesboro. Don't laugh too quickly… gardeners around the world swear that digging in the earth can create a true sense of connection to the universe, and the concentration required to spot a valuable gemstone lends itself to mindfulness as well. With the leaves falling and cooler temps creeping in, now is the perfect time to go.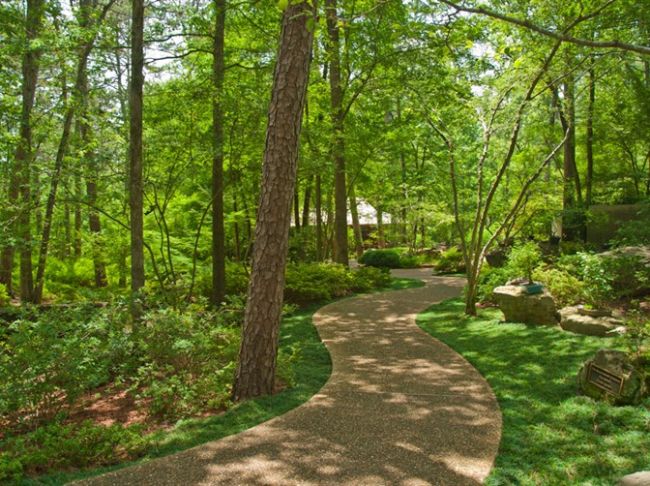 Courtesy Garvan Woodland Gardens
Hot Springs' Garvan Woodland Gardens was a gift given to the people of Arkansas by Verna Cook Garvan, one of the first female CEO's of a major southern manufacturing business, and a self-taught gardener. Since 1993, it has been nurtured by the Department of Landscape Architecture at the University of Arkansas. It's chock full of spots to spend some quiet time. Whether you prefer a pergola, a pine forest, or even a lake shore for your meditative moments, you can find it here.
For a true "place in the universe" moment, you can spend a night on a remote mountaintop anywhere in Arkansas and look at the stars – or, you can visit the Mississippi River in the 15-county area of the Arkansas Delta Byway and consider the awesome power to build and to devastate that the massive river holds. Sit on a levee and watch watercraft of all sizes going up and down the river – we promise you'll be impressed, and relaxed.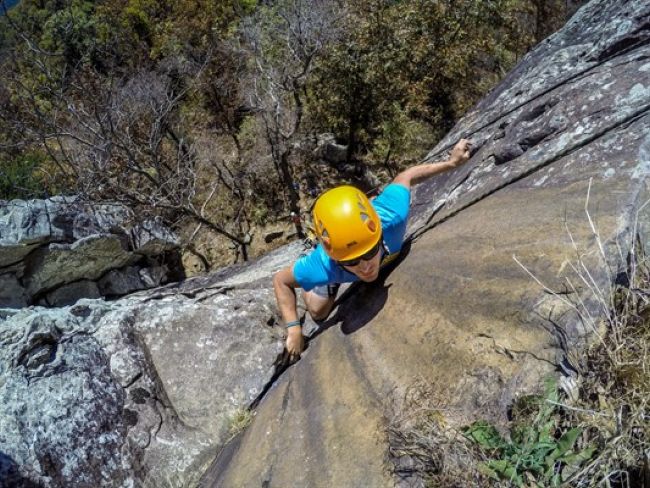 Courtesy Arkansas State Parks
The views from the top of Mt. Magazine are spectacular, and the actual mountaintop itself is pretty amazing as well. Rock climbers often talk of the meditative experience they have as they scale a sheer expanse of granite, so if that's your jam, be sure to take your ropes and chalk bag on your visit to one of the most spectacular places to climb in the state. If you'd rather stand on the ground than hang from it, you can choose from hiking, backpacking, horseback riding, or a number of other ways to get quiet in the beauty of Arkansas here.
The Toltec Mounds Archeological State Park gives visitors an opportunity to not only learn something about a civilization that thrived in our state before the arrival of Europeans, but to walk among sacred sites and, perhaps, connect with the divine in a way similar to the way of those ancient people. (It's also a great place to take the kids if you aren't looking for alone time.)
This list could have gone on forever, but then you'd never actually get out and go!! Don't forget to share your favorite time to find some quiet in Arkansas, we can't wait to hear your suggestions!