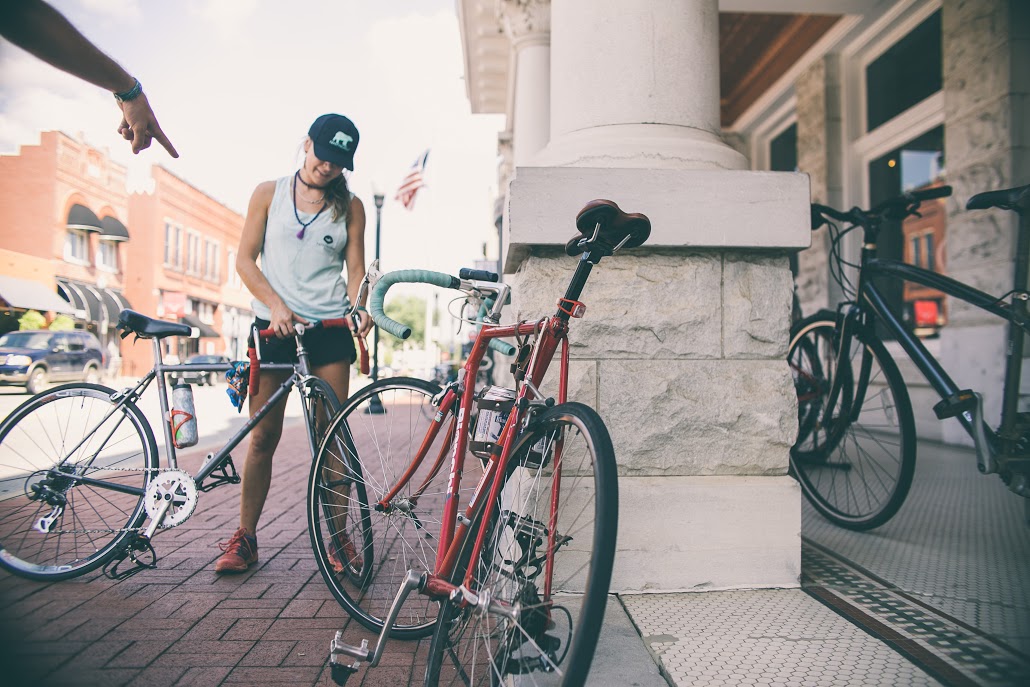 Fall is in full force in the Ozarks, and to those new to the area, there's almost an overwhelming number of options to explore.
From the cities, to the parks, and all the fun-filled places in between, Northwest Arkansas has a lot going on this time of year. Luckily, the Razorback Regional Greenway serves as the gold standard of starting spots for those looking to get their bearings in the area, and in just an afternoon of riding, one can visit some of the best local hotspots the region has to offer along the way.
The Razorback Greenway will take you from the square in Bentonville into the heart of Fayetteville's downtown area.
It is a gorgeous ride, and along with the natural beauty visible from the trail along the way, there are also a number of pitstops and offshoots on the ride worth checking out.
To start our Greenway ride, we were shuttled out to the Bentonville square with the goal of taking our time getting back to Fayetteville, and seeing what stood out to us.
Below are some of our favorites stops, along with a list of the biking essentials you'll need to enjoy the ride.
Greenway Essentials
Road Bike
While this might seem like a no-brainer, it is easy to forget to make sure you bike is well tuned and tires aired before departure. Spend 15 minutes or so the day before the ride to identify any tweaks and tune-ups needed before the next day's ride. If you don't have a bike, there are a number of rental options throughout town. Phat Tire Bike Shop, located right off the Bentonville square, is one option for renting bikes in the region.
Tracking App

Available for almost all smartphones, these handy apps are designed to help you stay on the right course, keep a desired pace, or simply record your activity to gauge improvement or share with friends.
My favorite app to open up before a ride is MapMyRide, as it tracks your distance, time, and incline/decline throughout your ride.
Camelback/water bottle and small snacks – Hydration is a must on a ride this long, and some light snacks are also highly recommended. The ride can take a couple hours, and the stomach must be appeased.
Continue Reading at Fayetteville Flyer