Arkansas State University has been through many changes since its founding in 1909 as an agricultural school. Athletics has always played an important role in the school's history. Athletes have competed under the name of Aggies, Gorillas, Indians and the current mascot, Red Wolves. No matter their mascot, these A-State record holders left their marks on the school and in the record books.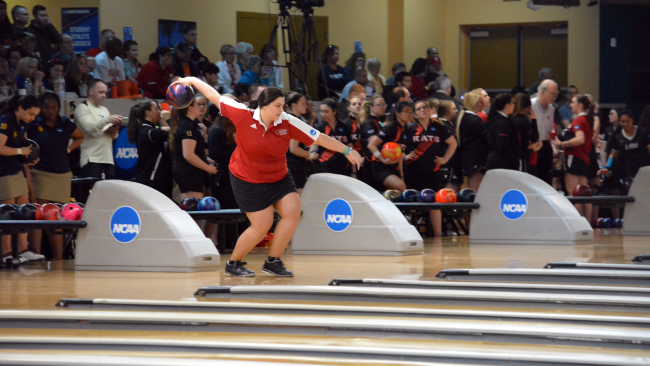 Jordan Richard — In 2004, A-State added bowling to the roster of women's sports on campus and quickly created a winning tradition that Jordan Richard was able to walk into when she joined the team for her sophomore season in 2015. Richard had just completed a successful freshman season at Central Missouri, where she was a first-team All-American and NTCA Player of the Year. Richard quickly found her groove at A-State. Her sophomore season she held the highest average on the team at 208.80. She racked up all-tournament selections and ended the season with six honors, as well as another All-American nod. She also competed for Junior Team USA and helped the team to a 2016 World Youth Championship.
Richard continued to lead the Red Wolves to success her junior and senior seasons. As a junior, she earned four MVP awards and garnered seven All-Tournament honors. She led the Southland Bowling League in a number of categories, including fill and strike percentage. Jordan was named the National Tenpins Coaches Association Player of the Year for the second time in her career and an All-American. Coming into her senior season, it seemed like the veteran player had already accomplished it all, but Richard wasn't done yet. In the 2017-18 season, she earned six more all-tournament awards, giving her a career and school record of 19. She also picked up another MVP nod, which brought her career total to seven, and another school record. The Red Wolves won the 2018 Southland Bowling League Championship and headed to the NCAA tournament for the team's 11th straight appearance.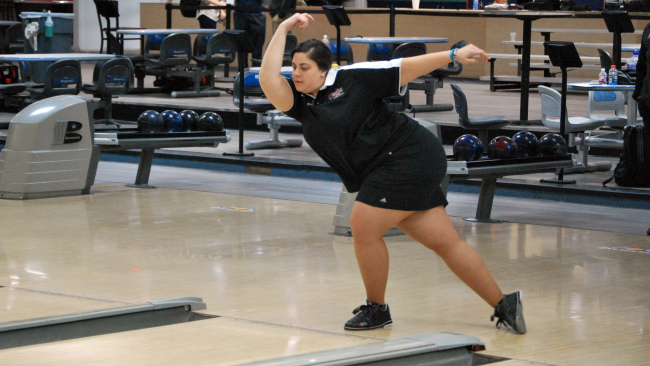 Richard was also named the NTCA Player of the Year again. Outside of her college play, Jordan Richard also won the United States National Amateur Bowling Championship in January 2018 and qualified for Team USA 2018. After graduation, she wasted no time in going pro. In June, she won her first Professional Women's Bowling Association event at the Greater Harrisburg Open.
Marina Engelbrecht — Marina Engelbrecht arrived at A-State from Bloemfontein, South Africa in 2003. Though she'd had success in her tennis career in South Africa, she'd suffered an ankle injury that dampened her recruiting prospects. A-State wisely took on the young player. When Engelbrecht stepped on campus, she was ready to put the injury behind her. Her freshmen year, she secured the No. 2 spot on the squad. She also paired with Marusa Pogacnik in the doubles game, a pairing that would last three years and see Engelbrecht and Pogacnik take the #1 spot in the record book for doubles match wins with 27.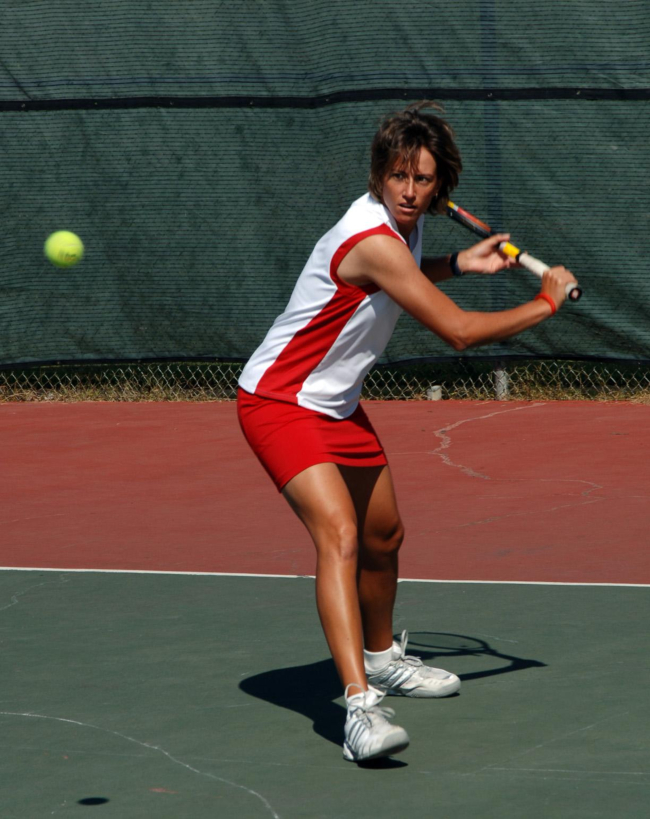 Engelbrecht snatched the No. 1 singles spot her sophomore season and didn't relinquish it until she'd wrapped up her collegiate career. At the No. 1 position from 2004 to 2006, she racked up 46 singles match wins and a singles match winning percentage of .730, good enough for 8th and 5th respectively on the A-State record books. She had 37 wins at the No. 1 slot and only nine losses. Her prowess made her an All-SunBelt Conference player twice.
Engelbrecht wrapped up her time as a player by winning the Terry Gwin award, which is given based on a player's career performance, but also on their scholarship, leadership and citizenship. That leadership and the knowledge gained through a successful career helped Engelbrecht become an assistant coach from 2007-2011. She took the head coaching job in 2012 and found a place in the record books again in her four years as head coach. From 2012 to 2015, Coach Engelbrecht had 26 wins, which puts her second in career coaching victories.
Earl Bell — Earl Bell seemed destined to be a successful pole vaulter from an early age. His family moved to Jonesboro in 1960 when Bell was only five years old. He grew up in the shadow of A-State, so it was only natural for the talented athlete to compete for Arkansas State. He entered school in 1973, but his pole-vaulting career really took off in 1975. That year, Bell won his first NCAA national titles in both indoor and outdoor pole-vaulting. He also competed in the Pan-American games and took home the gold medal. Though that was no small feat, it was only the beginning for Bell.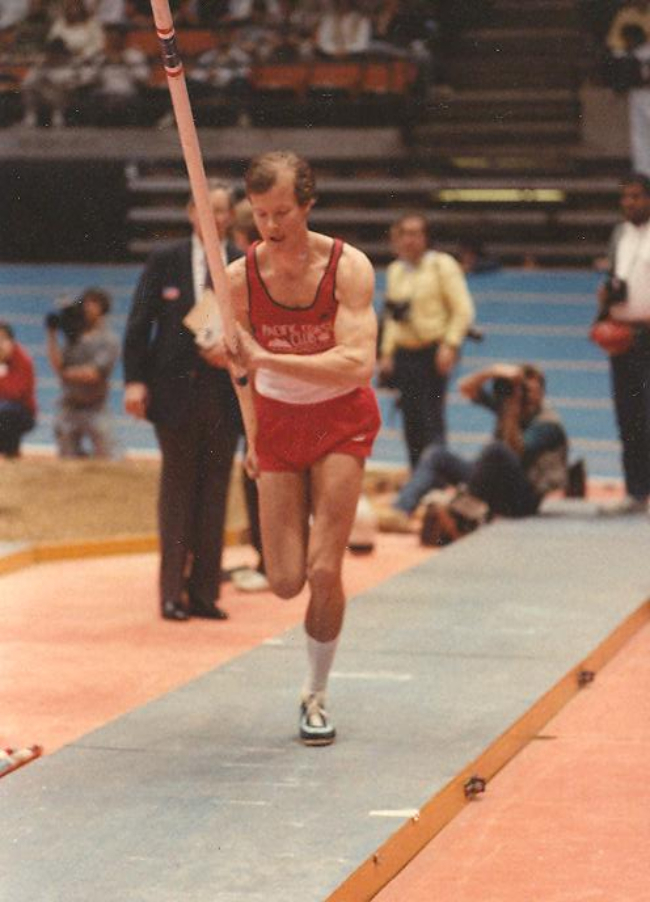 In 1976, he was back for more. He repeated his sweep of the indoor and outdoor championships and set a school record at 5.67 meters that still stands today. He also became the champion at the U.S. Outdoors competition and entered the 1976 Olympic Trials as the world record holder. In his last season, Bell continued to garner success for A-State. He won the NCAA outdoor national title for a third straight year and set an indoor record for the school of 5.5 meters, which is still 3rd on the school record books. 
Bell went on to have a famous career as a pole vaulter. He won a bronze medal at the 1984 Olympics in Los Angeles and another bronze at the 1986 Goodwill Games before taking silver in 1987 at the World Indoor Championships. When he retired from competition in 1991, he immediately jumped into coaching by building Bell Athletics, a premiere training facility for pole vaulters located in Jonesboro. Bell has continued to train champion pole vaulters, including his father, who is the current Masters World record holder.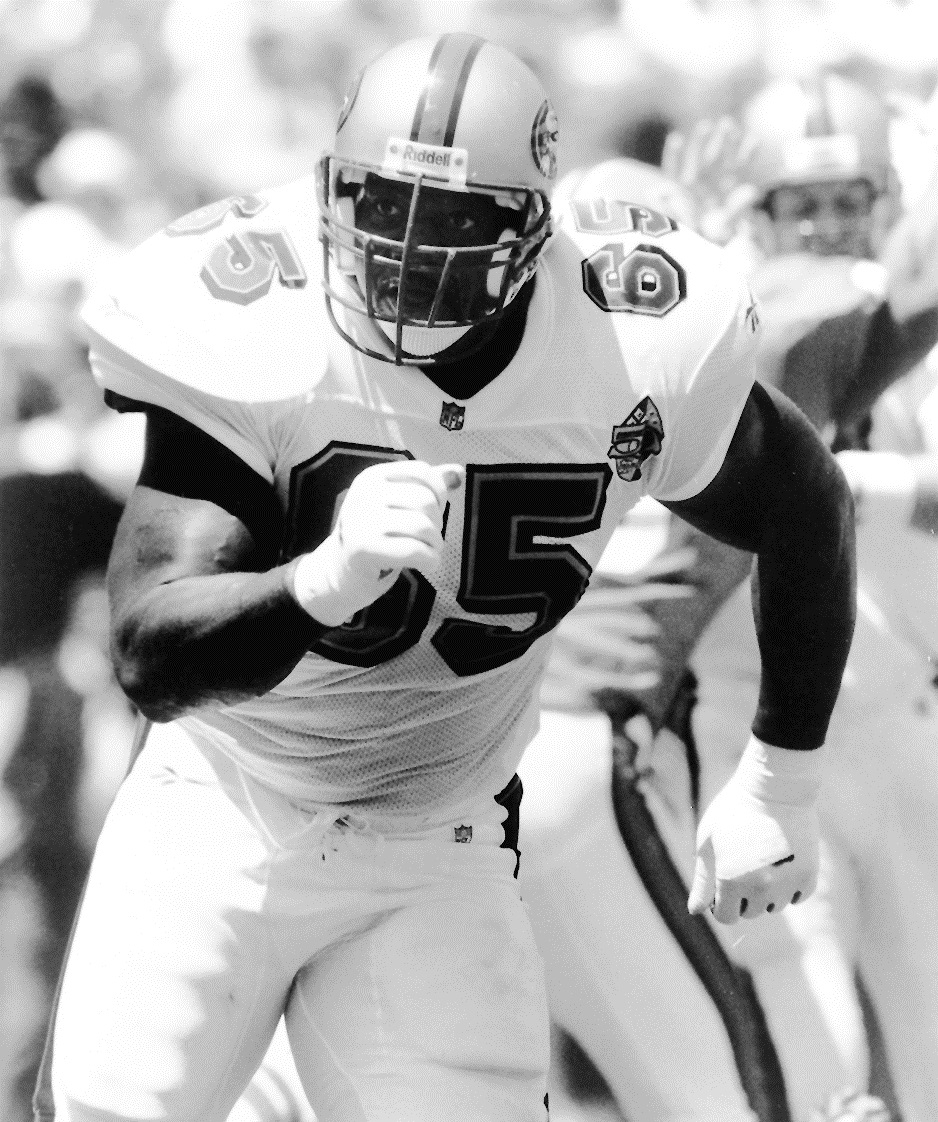 Ray Brown — Leonard Ray Brown, Jr. joined A-State football in 1983 after transferring from the University of Memphis. In high school, Ray stood out on his team at Marion High School. Brown started off at fullback for A-State before switching to tight end. He played tight end often for the team, but he found his sweet spot at the guard position on the offensive line. Brown's first season with A-State was an average one, but the 5-5 result helped set the team up for success in the next several seasons. The Indians went 8-4 in 1984 and 9-4 in 1985. Both seasons saw the Indians qualify for postseason play and head to the quarterfinals of the NCAA-IAA division. Brown was an All-Conference Second Team selection in 1984. In 1985, he was named All-Conference in two positions, tight end and offensive lineman, making him the first player to achieve that honor in league history. He also earned All-American honors his senior season in 1985.
Though Brown graduated and missed the 1986 championship winning season, his hard work on the line for A-State put the team in position to win big the next year. Brown was drafted in the eighth round of the 1986 NFL draft. He joined the St. Louis Cardinals and began an NFL career that would last a rare twenty-one seasons as an offensive lineman. Brown played for the St. Louis Cardinals, the San Francisco 49ers, the Washington Redskins and the Detroit Lions. He has remained active in football after retirement as an NFL offensive line coach. This year he joins the Arizona Cardinals. Brown was inducted into A-State's Ring of Honor in 2007.
Photos provided by the A-State Athletic Department and used with permission.